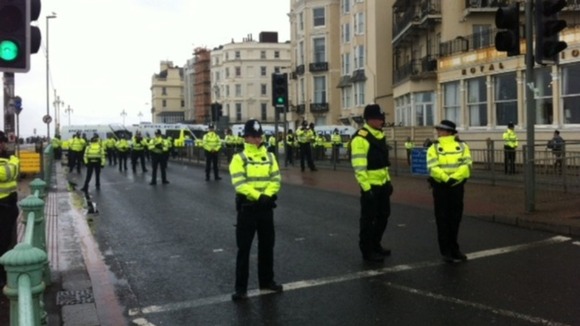 Sussex Police say Sunday's March for England in Brighton passed without any major incident. Supintendent Steve Whitton said: "The main march and counter protest passed relatively peacefully, with smaller numbers on both sides than previous years."
" There were between 400 and 500 counter protesters and around 200 for the March for England. While there have been a few incidents around the city these were swiftly dealt with. There were a few minor injuries, and one person who was arrested was treated at hospital."
Sussex Police reported that 27 arrests had been made for offences including affray, ABH, possession of offensive weapons and other public order offences.