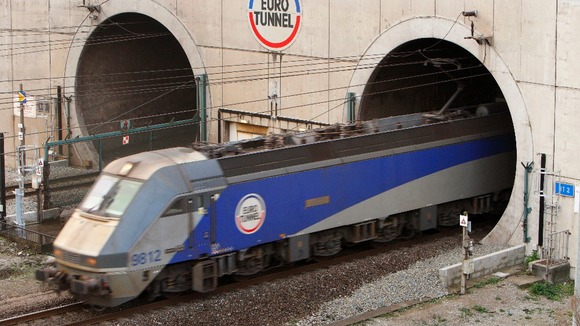 The Channel Tunnel is celebrating its 20th anniversary today.
Exactly 20 years ago the Queen became one of the first passengers to cross from Kent to France by train through the 23.5 mile tunnel.
Shuttles transport cars, coaches and lorries between England and France along twin railway tunnels. Eurostar also uses the Channel Tunnel to run high speed rail services from London to Paris and Brussels.
Since opening more than 330 million passengers have used the tunnel, with more than 65 million vehicles, 20 million of those being trucks.