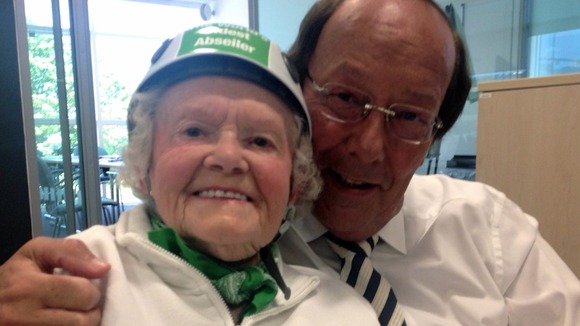 Doris Long, Hampshire's fearless centenarian, celebrates her 100th birthday on Sunday and confirms her status as the World Oldest Abseiler with a record breaking descent in Portsmouth - with ITV News Meridian presenter, Fred Dinenage.
Daring Doris is a great, great-grandmother and was born in 1914 just before the outbreak of World War 1. She is raising money for The Rowans Hospice which has helped more than 7,000 patients and their families across Portsmouth and south Hampshire.
Doris's latest charity challenge takes place on Sunday 18th May at 1pm at the Spinnaker Tower in Portsmouth. She will be joined 'on line' by Fred Dinenage who previously abseiled down a tower block with Doris on a previous fundraising bid.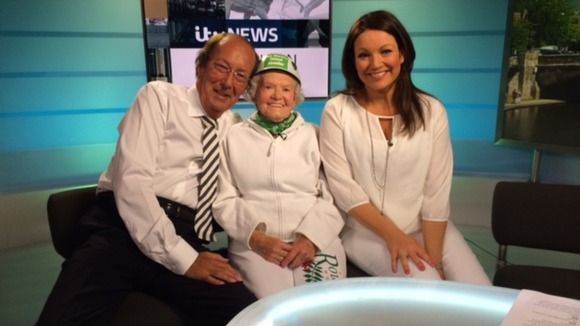 Fred Dinenage is rather nervous about his latest dare-devil challenge with Doris - "I actually have a fear of heights and the thought of dangling 500ft above Portsmouth at my age, has kept me away for a week. I'll be being nervous for both of us while the amazing Doris won't break a sweat."
If you want to contribute to Doris' fund raising appeal you can do so via this Just Giving link here. We will have a full report on the record breaking attempt on Sunday on ITV.