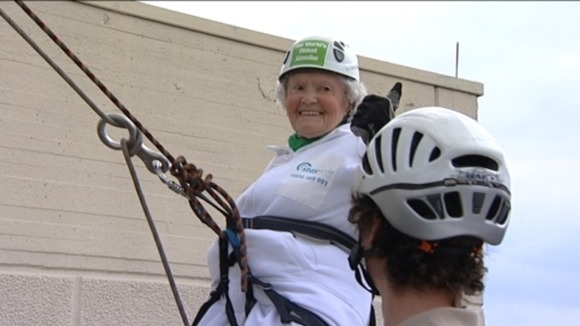 ITV News Meridian presenter, Fred Dinenage is preparing to join 100 year-old Doris Long for an abseil down Spinnaker Tower in Portsmouth today.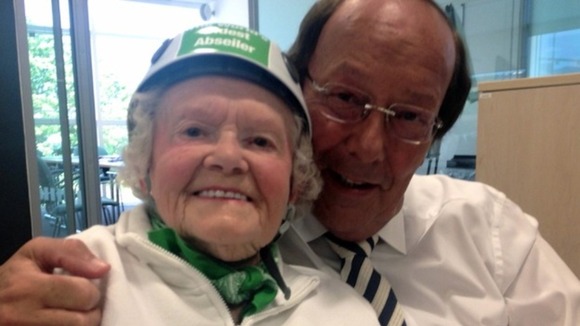 Doris is the World Oldest Abseiler but also a great, great-grandmother. She was born in 1914 just before the outbreak of World War 1. Her abseil is raising money for The Rowans Hospice which has helped more than 7,000 patients and their families across Portsmouth and south Hampshire.
The challenge takes place at 1pm at the Spinnaker Tower in Portsmouth.