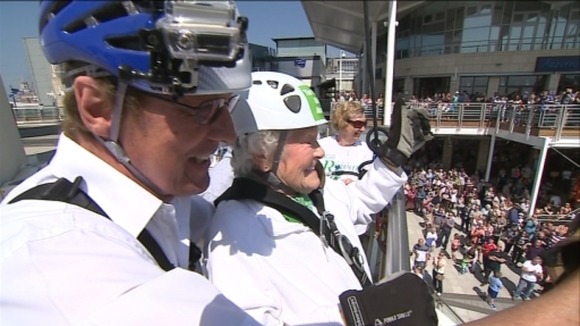 What a day to remember! Doris Long celebrated her 100th birthday by abseiling down the Spinnaker Tower, along with her personal assistant Fred Dinenage.
She's now a world record holder.
You can see the full drama on Meridian Tonight at 6.20pm, but here's a flavour of how it all unfolded.