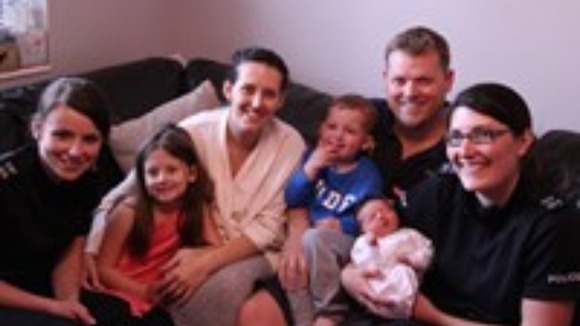 Two police officers stepped in to help deliver a baby at a petrol station in Shoreham.
PC's Roisin Vafaee and Jenny Pietersen were at the Shell garage in Brighton Road, Shoreham, on Wednesday when they were approached by man who had just pulled up at a lay-by there.
His wife was about to give birth in their car so the two officers went to her aid and comforted her. Minutes later they assisted with the birth of a baby girl.
An ambulance took mother and baby to nearby Worthing Hospital where baby Thea weighed in at 8 pounds, 10 ounces.
Mum, Beth Marcantonio, said, "In a situation where I should have been absolutely terrified I was bizarrely calm and totally reassured by Roisin's voice and I still remember exactly her first words to me, "Hello it's all ok we are both mums, you're going to be absolutely fine!"