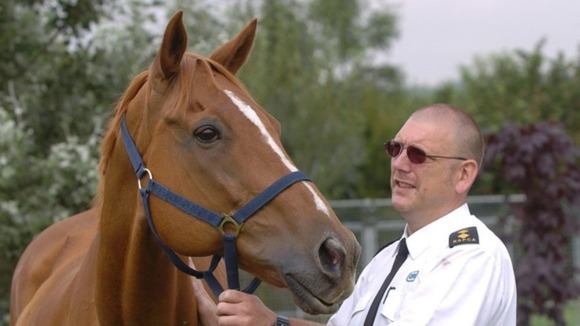 The RSPCA has launched a campaign to find homes for a record number of abused, neglected and abandoned horses and ponies. The charity is facing an equine crisis as falling horse prices, combined with rising feed and care costs, have led to thousands of horses being neglected and dumped.
Over the last five years, the number of neglected horses rescued by RSPCA inspectors has almost tripled. Convictions relating to horses have more than doubled - bucking the national trend of a reduction in animal welfare convictions.
RSPCA inspectors rescued most equines from Hampshire last year - 163 horses, ponies and donkeys The charity has 900 neglected, abused and abandoned horses in care across England and Wales.
RSPCA chief inspector Cathy Hyde said: "Over the past five years there has been worrying increase in equine neglect and abuse. This is witnessed on a daily basis by frontline staff. This disturbing trend seems to be affecting equines more than any other animal that we deal with."
The Homes for Horses campaign is being launched today to find loving homes for hundreds of RSPCA rescue horse and ponies. A series of open days is being held at RSPCA centres to showcase rescue horses and ponies. To find out more visit www.rspca.org.uk/homesforhorses