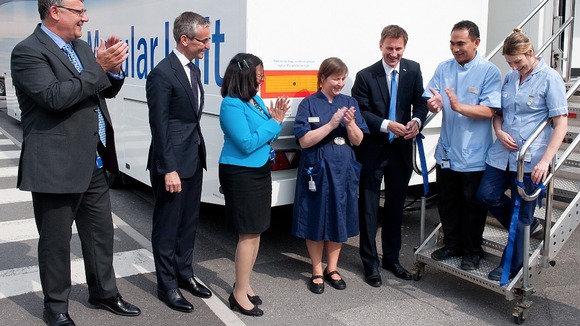 Health Secretary Jeremy Hunt has opened a new service that will bring vision saving treatment to NHS patients in three counties.
The mobile service will assess, diagnose and treat patients with age related macular degeneration (AMD) the most common cause of sight loss in the over 50's in the UK.
It is thought to be the only mobile unit in the country offering one stop diagnosis and treatment for AMD.
Up to 50 patients a day will be assessed and treated in a single visit by the team who work at the main hospital site.
The unit will be stationed in different locations in Hampshire, Surrey and Berkshire.