CCTV images have been released of a man who robbed a bank in the Wallisdown area of Poole.
It happened at 10am yesterday morning at the Barclays Bank on Bryant Road.
Staff handed over a large amount of cash after the man came in and demanded money.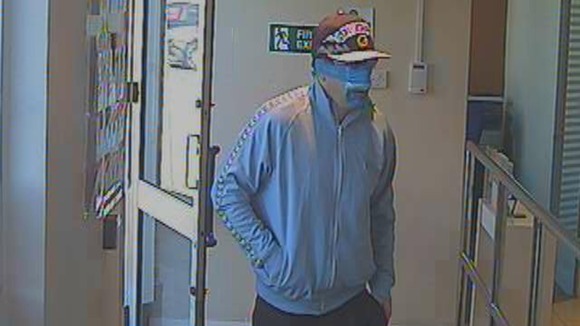 He left the bank and got into a light green coloured Peugeot car that was driven by another person in the direction of Mossley Road.
A security pack from the bank containing red dye is believed to have discharged in the vehicle, which would have covered the inside of the car and the people in it.
The man has been described as white, around 5' 10" tall and wearing a blue tape or bandana to hide his face. He was wearing a light blue Kappa tracksuit top, black Nike tracksuit bottoms which had a white Nike tick on the left, white Nike Air trainers and a brown cap.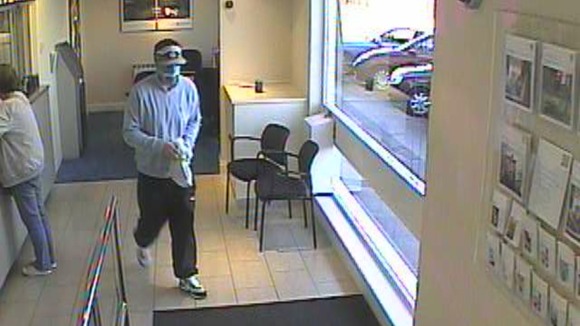 Anyone who may have information on this robbery is asked to call Dorset Police on 101 quoting incident number 10:98.