View all 13 updates ›
Heatwave starts today but warning over storms
The heatwave tipped to grip Southern Britain will start today.
Towards the end the of the week we are set to swelter in temperatures of up to 30C (86F)
But don't start dusting down the barbecue or planning a trip to the beach.
Although the mercury could reach its highest point so far yet this year, forecasters said the heat will be accompanied by high humidity and heavy, thundery showers.
Temperatures will peaking on Friday when the 30C barrier could be reached for the first time this year, with the most likely location somewhere to the north-west of London.
Forecasts suggest Britain will be slightly warmer than European holiday destinations such as Barcelona, Ibiza and Nice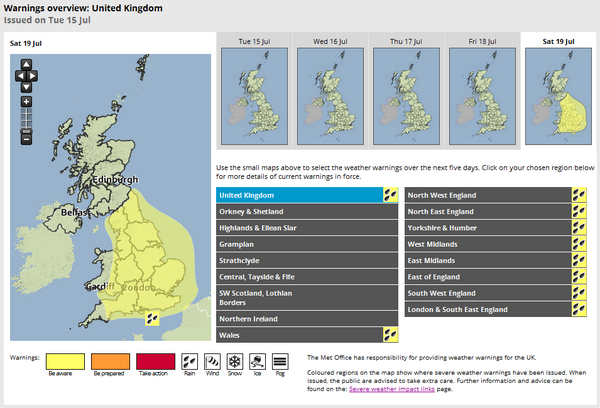 More on this story
Friday evening's forecast with Simon Parkin

Thursday's weather with Simon Parkin