Police fired tear gas on migrants as flames lit up the 'jungle' camp on its final night before it is razed and its residents dispersed.
Read the full story ›
Advertisement
Two Portsmouth-based warships have been shadowing a Russian naval flotilla passing through the English Channel today in what the Defence Secretary says was deliberately aimed at testing British capabilities.
Thousands of people headed for the Kent and Sussex coast today to witness a spectacular and politically tense event in the English Channel. In a show of military strength, a task force of Russian warships passed through the Dover Strait, at around 1030 this morning. They're said to be heading to the Mediterranean to bolster the bombing campaign against the besieged Syrian city of Aleppo. This report by Tom Savvides includes an interview with defence analyst Paul Beaver and pictures from Dovermarina.com.
They're one of our closest living relatives, but Orangutans face extinction in the wild - their forest homes destroyed by humans.
A charity in Sussex is spearheading attempts to save the great apes, and has just taken on one of its youngest orphans.
Malcolm Shaw spoke to Alan Knight of International Animal Rescue.
They're some of our most treasured landmarks, but all too often they're suffering neglect and decay.
Today, Historic England revealed the latest additions to its "at risk" register, including buildings, monuments, parks and a whole area of Brighton.
Malcolm Shaw spoke to Alma Howell of Historic England, and project manager Simon Ross, to find out how our heritage can be saved.
Advertisement
Royal Navy vessels are following Russian warships 'every inch of the way' as they pass through the English Channel on their way to Syria.
Read the full story ›
The Admiral Kuznetsov and seven other vessels are passing the UK as they head to Syria, where Russia backs the regime of President Bashar al-Assad.
The Royal Navy said it and Nato would monitor the mission, as is usual when other nations' fleets enter UK waters.
A Navy spokeswoman said: "UK and Nato assets routinely monitor warships from other nations when they enter our area of interest and this will be no different."
Two British naval ships are shadowing the Russian vessels.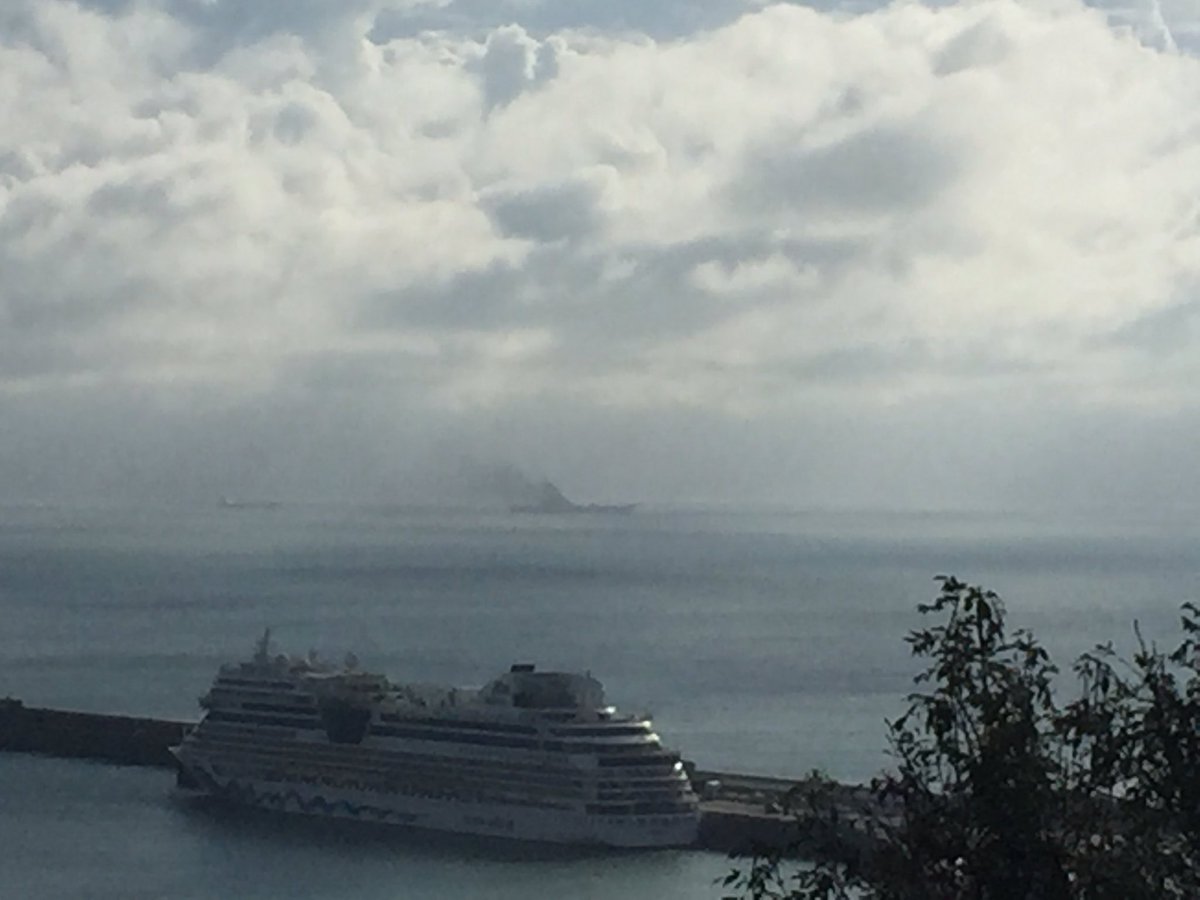 Load more updates