A festival is being held in memory of a "kind, loving girl" who was hit by a car and killed while walking to school.
Friends of Liberty Baker, 14, who died in June in Curbridge Road, Witney, have organised LibFest, which will take place almost a year after the accident.
Perry Kerslake and Kieran Butler have set up a website ahead of the festival. They said: "The day will be Lib's day to remember her by and do some of the activities she loved so much. Hopefully this will become a yearly thing."
Lib Fest comes three days before the one year anniversary of Liberty's death. There will be a fun run around The Leys for younger children and a five kilometre run around Witney for everyone else.
A Rochester man spent the final moments of his birthday in hospital after having 6 teeth knocked out and his head stamped on 3 times in an unprovoked attack.
The 25-year-old victim had been out with friends celebrating his birthday on 30 September last year in a Chatham pub when he met Deividas Radvila and accepted a drink from him.
Later that evening the victim left the pub with his friend and Radvila and the trio walked to a nearby petrol station to buy some cans of lager. All three men continued drinking as they walked into town, before the victim's friend left to go home.
Radvila said he would walk back with the victim as he lived in Rochester.
As they began walking together, just as they approached an alleyway, Radvila turned and punched the victim to the ground before stamping on his head twice.
The 20-year-old then began rifling through the victim's pockets and stole £200 in cash, a mobile phone and bank cards in a wallet.
Not satisfied with his initial bruising attack, Radvila stamped on the victim's face once again, knocking him unconscious and knocking out six teeth in the process.
Almost a month later, on 25 October, officers from Kent Police were called to a report of a fight in Railway Street, Chatham. Radvila was arrested and charged with using threatening, abusive, insulting words or behaviour with intent to cause fear of or provoke unlawful violence. He pleaded guilty and was sentenced at Medway Magistrates' Court on 17 November 2014 to 30 days in prison.
As a result of CCTV footage, Radvila was identified as the suspect for the incident on 30 September. He was subsequently charged with robbery.
Radvila, of Scotts Terrace in Chatham, pleaded not guilty to robbery, but admitted assaulting his victim. He was found guilty of robbery by a jury. He was sentenced to 6 years in prison when he appeared at Maidstone Crown Court on Thursday 25 June.
Advertisement
Residents in Havant are being reassured following a serious assault at the junction of Southleigh Road and Eastleigh Road yesterday afternoon.
Our neighbourhood teams will be out and about on extra patrols in the area across the weekend and we would like to emphasise that this is being treated as an isolated incident.
We were called at 2.56pm by a member of the public to a report of a serious assault involving a weapon. Police deployed immediately to the scene and a 43 year-old man of no fixed address was arrested. He has been taken into custody and detectives have commenced an investigation. He remains in custody at the current time and is being interviewed. A custody extension has been granted until the early hours of tomorrow morning (Sunday).
Two local children have been hurt and are being treated for injuries believed to have been caused by a knife.
Following clarification from the families we can confirm that a 13 year-old boy who was taken to Southampton General Hospital with life-threatening injuries, remains in hospital. His condition is now described as critical, but stable.
A 12 year-old boy who was initially taken to Queen Alexandra Hospital, at Cosham for treatment has now been moved to Southampton General Hospital. His condition is still described as serious, but stable.
"My thoughts go out to the children who have been hurt and their families. We're providing assistance to them at the current time and both children are being treated in hospital for their injuries.

"We'd like to reassure the local community that no-one else is being sought in connection with this assault at this time.

"Thankfully no-one else was hurt in the incident and there is no further risk to members of the public.

"Our enquiries indicate that a school in the local area had an inset day, so there were not large groups of parents and children in the area when the assault happened shortly before 3pm yesterday.

"A cordon remained in place overnight to preserve evidence. Local officers will also be patrolling across the weekend and will be speaking to local residents to keep them informed".
– Chief Inspector Patrick Holdaway
Police are currently speaking to witnesses and would like to talk to anyone who may have seen anything out of the ordinary in the area shortly before 3pm yesterday.
Please call 101 quoting Operation Narrow.
You can also call the charity Crimestoppers line on 0800 555 111 where information can be left anonymously.
The Spinnaker Tower began its make-over today - as abseilers gave the Portsmouth landmark its first lick of blue paint. And painting has started a day late - after a van carrying the paint was delayed yesterday. We sent Richard Jones along to Gunwharf Quays - to watch paint dry...
Nigel Farage, the Ukip leader, has said the government's unwillingness to take stronger action on immigration has worsened the situation in Calais, where disruption caused by striking ferry workers has led to massive delays.
Migrants have been using the delays in the French port to break into trucks bound for the Britain.
Farage told LBC radio that Britain needed to send a "clearer message" to those hoping to travel to the UK illegally.
The British actually could stop, or at least ameliorate, the situation in Calais by sending out clearer messages. Unfortunately, we never seem to do that.
– Nigel Farage, Ukip leader
The Ukip leader said that those seeking to enter the UK illegally "know they can come to Britain and work in the black market".
"They [know they] are unlikely to get caught and if they are caught, they're very unlikely to get sent back," he said.
Migrants continue to target trucks queuing at Calais, while French authorities seek to alleviate the backlog of traffic caused by disruption due to striking ferry workers.
The migrants are breaking into trucks in an attempt to enter the UK.
Sudanese & Afghan men try to hide in truck en route from France to UK as strike hits Calais http://t.co/rXEq5ehClP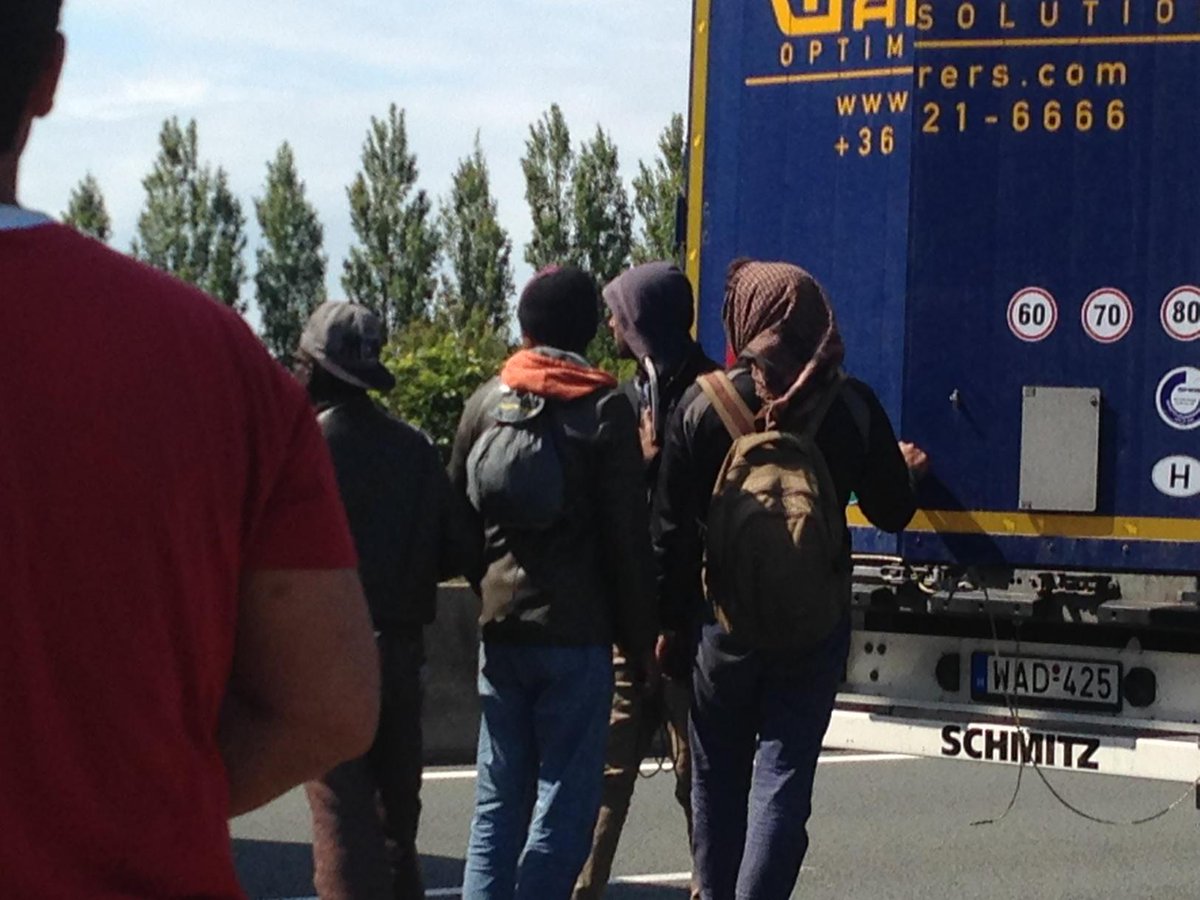 Meanwhile, in the UK, there continue to be delays at Dover as trucks bound for France are left queuing on their way to the port.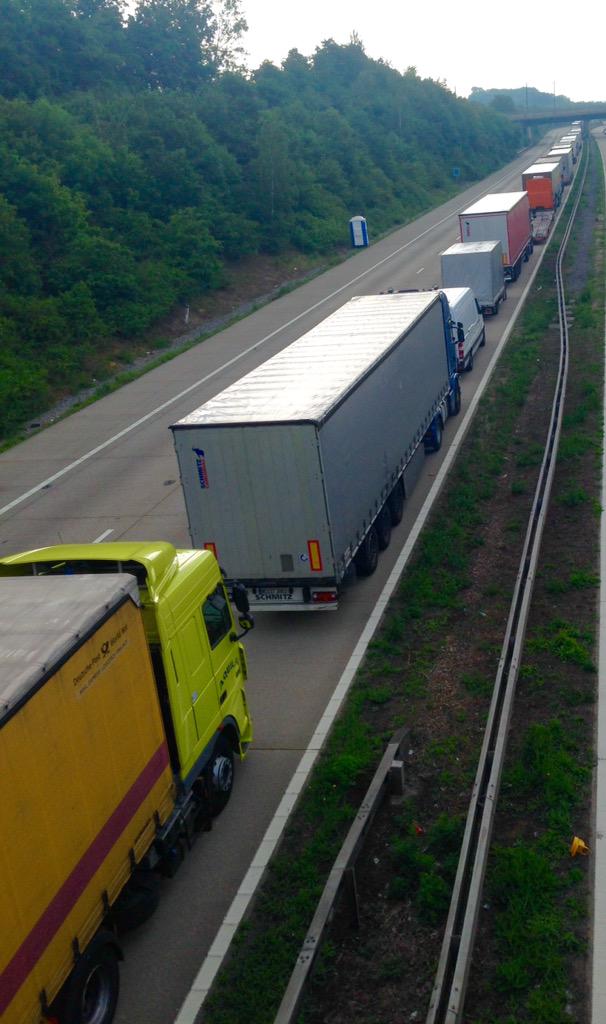 Advertisement
Police are trying to trace a taxi driver who picked up a woman after she was raped in Brighton.
The taxi picked up the 18-year-old from an address in the city and dropped her off at the Revenge nightclub in Old Steine. That was at around 3am on Friday 12th June.
The teenager was very slim and was wearing a light crop top and skinny black jeans.
The victim then raised the alarm that she had been a raped by a man who she had met earlier that night.
She had been on a night out with friends but at about 2.20am she left the nightclub with a white man. He took her to a house and then raped her.
Detective Constable Léonie White said: "The victim is very upset about her ordeal and she is being supported by specialist officers.
"We know that she left Revenge, but do not know whether she walked to the address with the man or whether they went together in a taxi.
"We need to speak to any taxi drivers who were working in Brighton who could have picked up the victim either when she left the club or to take her back there after the attack.
"We would also like to speak to anyone else who may have seen the victim leaving the club with a man at about 2.20am.
"If you know anything at all, please contact us."
Anyone with information should email 101@sussex.pnn.police.uk quoting serial 254 of 12/06, call 101 or contact the independent charity Crimestoppers anonymously on 0800 555111.
From the flight deck - to the parade ground - members of the Royal Marines Band Service have been busy putting together a video showing their fun side. The bandsmen and women, based in Portsmouth, filmed at several locations - including on board HMS Ocean and at Eastney seafront.
The Pharrell Williams' song, Happy, was aimed at raising a smile among colleagues, family and friends. And, seeing as the Band Service are such a musical bunch, usually entertaining the public at big and small events, it seemed only appropriate.
There's been an accident involving three military vehicles on Salisbury Plain. South West Ambulance are treating up to twenty casualties.
It happened during a training exercise near Stonehenge.
Police say four of those involved have been left with "life changing injuries". A further sixteen are described as "walking wounded".
The incident happened at around 6.30pm near Larkhill in Wiltshire.
A spokesperson for Wiltshire Police said: "We received a call from the air ambulance who told us they were attending. First responders and three military ambulances were also at the location, a field on The Plain near Westdown Camp."
Load more updates