A Bovington woman has been disqualified from keeping animals for five years after admitting causing unnecessary suffering to her dog by kicking him. 35 year old Hannah Bennett of Arras Road, pleaded guilty at an earlier hearing to causing suffering by kicking Mace, her Staffordshire bull terrier, on 30 May 2014. She was also given a two-week custodial sentence to be suspended for 12 months and was ordered to pay a victim surcharge of £80 by Weymouth Magistrates' Court.
CCTV footage showed Bennett outside a shop on High Street in Wool, with Mace following closely behind her. She then turned and appeared to say something to the dog before drawing back her right leg and kicking him so hard that he flew from the raised walkway through railings onto the adjacent car park.
Bennett continued to pull and drag Mace by his collar after being remonstrated with by passers-by, but they eventually managed to get the dog away from her. Veterinary examinations showed that 13-year-old Mace had tenderness to his abdomen and blood in his urine. However, he recovered after about 10 days and was later signed over to the RSPCA. He remains in our care.
"Mace clearly trusted his owner and she abused this trust when she kicked him. No animal should have to suffer at the hands of its owner as they are the one person in the world who should be caring for that animal."
– RSPCA Inspector Graham Hammond
Officers are appealing for witnesses to come forward following a serious assault in Bournemouth. At 4.14pm today (Monday 8 September) Dorset Police were called to reports of a woman found stabbed on Walpole Road in Bournemouth. The victim, a woman in her thirties, was taken by air ambulance to Southampton Hospital with life threatening injuries. Anyone with information should call Dorset Police in confidence on 101 quoting incident number 08:269.
Advertisement
The comedian Spike Milligan was one of Rye's most famous residents until his death in 2002.
The former Goon lived in the Sussex town for fourteen years and campaigned on many local issues he felt strongly about.
Now, a new statue has been unveiled in his honour.
A host of celebrities turned out to see it unveiled, including Sir Michael Parkinson and Terry Gilliam. Malcolm Shaw reports.
Fundraisers have taken part in the most colourful fun run Southampton has ever seen, raising money for a children's hospice.
Around 800 runners were pelted with powdered paint as they completed the three-kilometre route through the city centre as part of the Rainbow Run for Naomi House.
Among those taking part, Miss Southampton!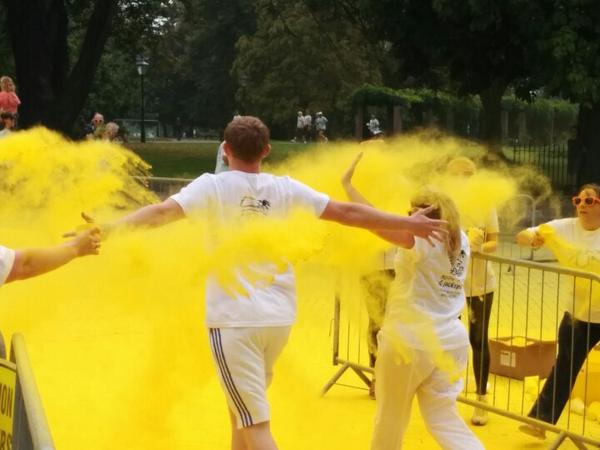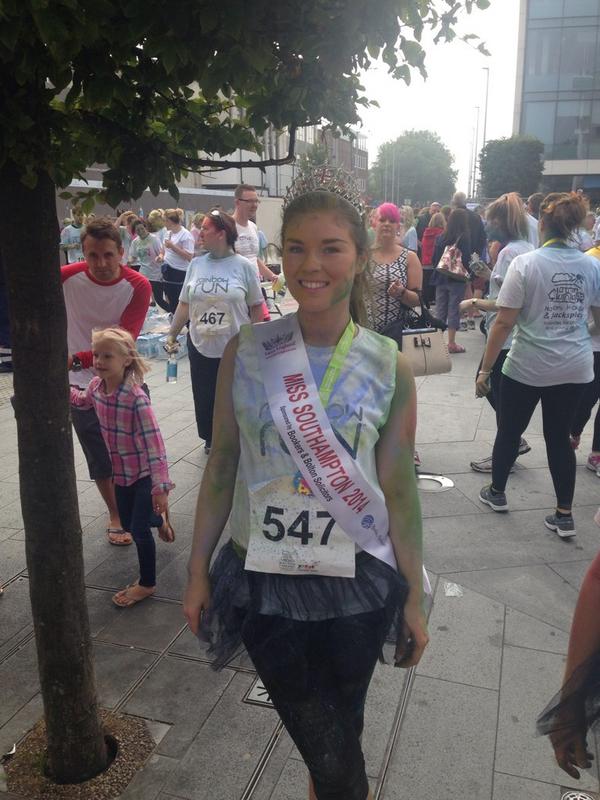 Thank you to everyone who re-posted and re-tweeted. Jacob has been found safe and well
A man has died after he came off his moped on the A3 in Surrey and was hit by another vehicle.
Police said the crash happened on the southbound carriageway at Hurtmore, near Godalming, on Friday night.
The man in his 20s was pronounced dead at the scene.
The road was closed in both directions while emergency teams dealt with the incident.
Officers have not yet named the man who died.
Sgt Gary Wright urged anyone who saw what happened to contact the collision investigation unit.
"We have spoken to a number of witnesses but would particularly like to speak to anyone travelling southbound on the A3 around the time of the incident who thinks they may have been involved in a collision or has sustained damage to their vehicle which was not there before," he said.
He also said officers like to speak to drivers who stopped to assist at the scene but did not wait to speak to police.
Advertisement
Police are appealing for help in locating a 20-year-old man who has gone missing in Sandown on the Isle of Wight, earlier this morning (Sunday).
Jacob Williams was last seen in Carter Street, Sandown, at 7.45am, after getting out of a car he was a passenger in.
Mr Williams doesn't normally go anywhere on his own and is very vulnerable as he needs regular medication, which he hasn't taken and does not have with him.
He is described as: *White
*Six feet, five inches tall
*Well built
*Short, mousey brown hair
*He has tattoos on his left arm with the face of jesus
*Jacob was wearing blue 'chinos', white t-shirt, brown body-warmer and white trainers.
Anyone who sees him is urged to call police immediately on 999
A remembrance meeting is being held in Hampshire to remember a Southampton couple, killed in a coach crash in India which left their daughter an orphan.
Rupesh and Kavita Nawarkhale died last month when the luxury coach in which they were travelling, crashed in the Punjab.
Their nine year old daughter remains seriously ill in an Indian hospital after undergoing several operations.
A service is being held at the Vedic Society Community Hall on Radcliffe Road in Southampton this afternoon at 5pm
Lee has been a long distance driver for more than 20 years, but he's never known the situation in Calais to be this bad.
Read the full story ›
More than a hundred migrants were foiled as they attempted to storm a ferry bound for Britain in Calais yesterday.
Read the full story ›
Load more updates