We're appealing for information to identify this man who we would like to speak with following the theft of a bank card in Caerphilly.
At approximately 11.30am on Wednesday 29th July, a lady was using her bank card at a cash point in Asda, Pontygwindy Road, Caerphilly.
A man aged approximately 30-35 years old was standing a short distance away. The man has then followed the lady to her car, accompanied by a second man, and whilst distracting her with conversation, one of the men has removed the bank card from the lady's purse.
Since the incident, cash withdrawals have been made in various parts of the country using the stolen bank card, including Bristol shortly after the incident and Bournemouth the following day.
Officers are investigating and in the meantime ask people to remain vigilant, hide your PIN number when you are using a cash point and check over your shoulder just in case someone is watching. Criminals could possibly be using a mobile phone to film or type your PIN number into.
If you have any information that could assist this investigation please call 101 quoting log 260 29/7/15, or Crimestoppers anonymously on 0800 555 111.
David Cameron made his comments about Operation Stack in London after the COBRA meeting.
Advertisement
A police car has been designed for Sussex Police, especially for Brighton Pride, which kicks off tomorrow.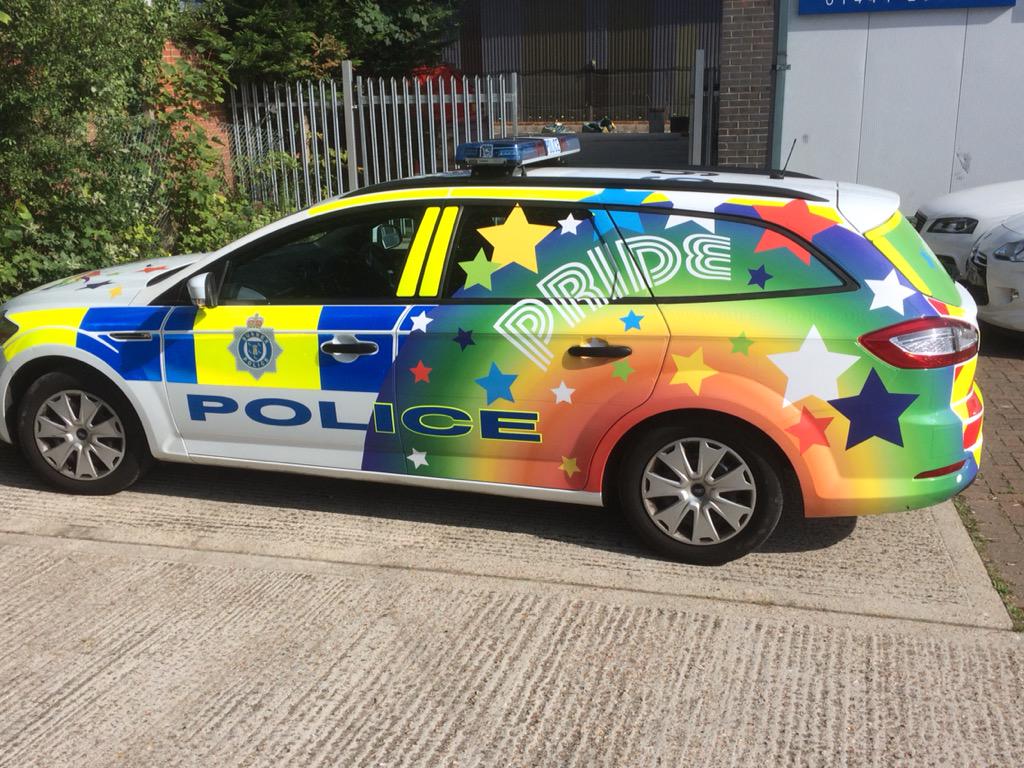 Now in it's 25th year - 160 thousand people are expected to attend. It's the largest event of its kind in the country. This year, an extended parade will start from Hove Lawns at 11am and retraces the steps of the first Pride walks.
People embarking across the Channel should prepare for disruption due to the problems at Calais terminals and the impact of Operation Stack.
Read the full story ›
Our reporter John Ryall was filming last night on one perimeter of the Eurotunnel terminal just outside Calais. More than 200 migrants made repeated attempts to break through fences and get onto trains and lorries. Here are some of their stories.
A former sergeant major has died in a mountain bike crash in Bracknell. Mark Kingston who fought in Iraq was on an adventure trail when he hit a tree. He'd received medals for long service with the British Army where he worked as a company sergeant major for 22 years. His son Matthew says he was loved by all who knew him.
Advertisement
Night after night, hundreds of migrants have challenged the defences of the Eurotunnel terminal in Calais. There's little doubt that as dusk falls this evening, they'll be back in their hundreds. John Ryall reports from the French side of the tunnel in Coquelles.
The police, authority members, MP's, and Highways England arrive for urgent task force meeting in Maidstone to review 'urgent options' for dealing with Operation Stack.
Operation Stack was introduced as a temporary measure back in 1988 as a result of strikes in Folkestone. Creating a lorry park on the M20 was meant to be a short-term solution. But it's still put into place today, some twenty seven years after it was first introduced. Tom Savvides takes a historical look back.
Hundreds of migrants are breaking into the Channel Tunnel train terminal in Calais every single night, Eurotunnel has revealed.
Read the full story ›
Load more updates