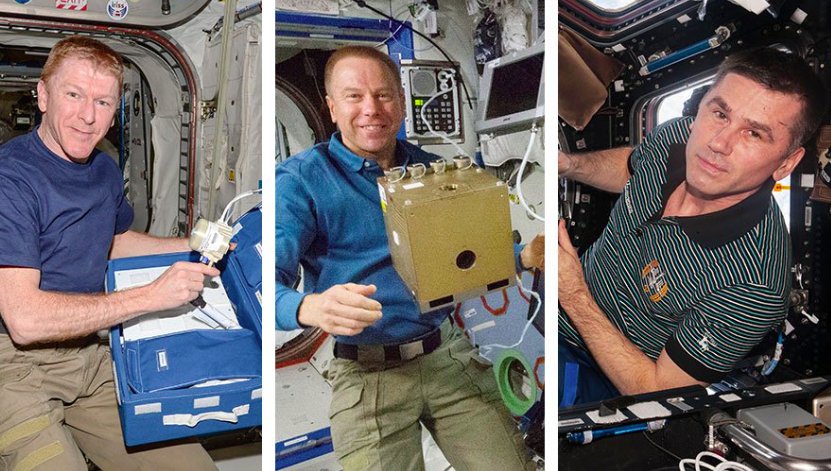 Having spent 186 six days in orbit, Major Tim Peake is due to return to Earth today.
The astronaut from Westbourne, near Chichester, leaves the International Space Station to land in Kazakhstan this morning. He will see his family for the first time in six months.
Advertisement
There's no campaigning today on the referendum as a mark of respect after the death of M.P. Jo Cox. But the vote is going ahead on June 23rd. So this time next week we'll know whether we are in or out.
We've been to Southampton - to find out what people there are thinking. Poland joined the European Union in 2004. And right now around 25 thousand Poles are living in Southampton. So what impact has that had?. Andrew Pate went to find out.
Labour MP Jo Cox, who died after being attacked in a street in Birstall, West Yorkshire, had worked for Oxfam in Oxford.
She was a former Head of Policy for Oxfam, and also worked as an adviser to Sarah Brown and Baroness Kinnock. Jo was based at the Oxfam head head office in John Smith Drive between 2005 and 2009.
Mark Goldring, Oxfam's chief executive, said: "Oxfam is deeply shocked to hear the news. Our thoughts and sympathies are with Jo and her family at this difficult time."
The British Airways i360 pod in Brighton has reached its maximum height for the first time.
Engineers are currently testing the attraction with the pod rising to 138m - making the landmark the tallest moving observation tower in the world.
It's due to open later in the summer.
Ambitious plans have been unveiled to regenerate a large section of Brighton seafront.
The Madeira Terraces east of the pier have fallen into disrepair, and are closed to the public for safety.
Now, a project is getting underway to regenerate the Victorian arches at a cost of £30m.
But some heritage experts say the scheme doesn't go far enough to preserve the Grade 2 listed structure.
Malcolm Shaw spoke to Cllr Warren Morgan, Labour leader of Brighton & Hove City Council, and Joe O'Donnell of the Victorian Society.
Advertisement
With the Referendum vote coming up in 9 days time, we thought it would be interesting to hear the views of other European countries.
So, we gathered a representative from each of the 28 nations - to find out what the European Union means to them. They all work at the University of Southampton. Andrew Pate went to meet them for this exclusive report. Interview: Gavin Costigan. Director of Public Policy at the university.
Dementia can be a devastating illness, and one of its most common effects is memory loss.
Often, sufferers recall the distant past more clearly than recent events.
Now, a care home in Sussex has created a special garden recreating the post-war era, to keep alive the memories of its dementia patients.
Malcolm Shaw spoke to Nosi Ncube, manager of Fairdene Lodge in Hove, and Warren Benbow, whose family made the project possible.
Scores of charities have lost money after the collapse of a firm in Sussex which processed donations for them.
CCI, based in Burgess Hill, exchanged foreign currency for a commission.
But the firm went into administration in 2014 owing millions.
Now, creditors have been told it's unlikely they'll get back all their money.
Malcolm Shaw spoke to Claire Irving of St Catherine's Hospice in Crawley.
Load more updates