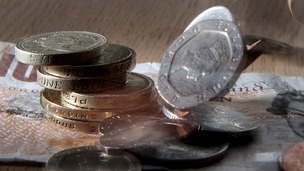 Personal insolvencies have generally been on a downward path - but today there was a worrying upward jolt.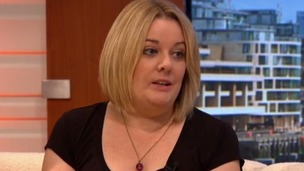 Samantha Carr spoke of her grief after he father killed himself when he racked up £18,000 debt through payday loan firms.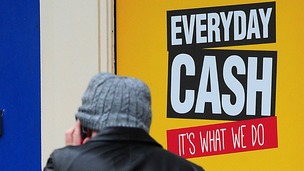 A new crackdown on loans costs aims to protect customers, yet will put 30 per cent of lenders out of business and be cheered by loan sharks.
Live updates
Student loans system 'at tipping point', MPs warn
The student loans system is at "tipping point" due to Government miscalculations and problems with collecting repayments, a cross-party group of MPs has warned.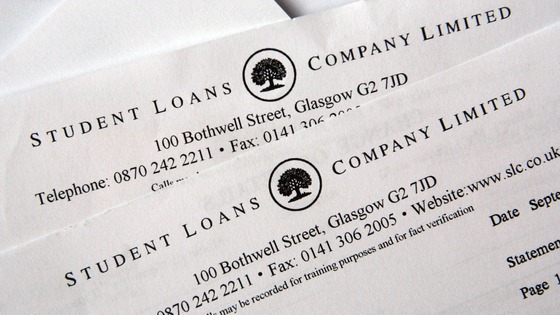 In a critical new report, the Commons Business Select Committee said that the current system is under threat, and an urgent review is needed to address the issue.
Figures published earlier this year show that the Government's latest estimate - known as the "RAB charge" - is that around 45% of loans taken out under the new system will never be repaid.
Serious Fraud Office to investigate Forex fraud claims
The Serious Fraud Office (SFO) has launched a criminal inquiry into the alleged rigging of foreign exchange (forex) markets.
The government department, responsible for investigating and prosecuting serious and complex fraud, will consider whether traders benefited from the manipulation of benchmark forex prices.
It comes amid an existing probe by Britain's financial watchdog, The Financial Conduct Authority (FCA), which in October joined other regulators around the world, investigating firms over the potential manipulation of the £3 trillion-a-day forex market - the global market for the trading of currencies.
Advertisement
Serious Fraud Office to investigate Forex fraud claims
The Serious Fraud Office said it has opened a criminal investigation into allegations of fraudulent conduct in the foreign exchange market, the Press Association have reported.
Pensioners to receive independent 'impartial' guidance
Chancellor George Osborne has said that "free and impartial advice" on pensions will be delivered by the Government using organisations like Citizen's Advice Bureau and Age UK.
Mr Osborne said the steps meant people could "make the right choices" and know that they are getting "good, independent guidance that is right for them".
Read: Pensioners to receive independent 'impartial' guidance
Pensioners to receive independent 'impartial' guidance
Planning for retirement is a crucial life stage, and it is important that people feel well-informed and confident in the decisions they make, the chief executive of the Money Advice Service (MAS) said. Caroline Rookes added:
The Money Advice Service welcomes the Treasury's announcement that we will have a role in the provision of the retirement guidance guarantee.

We are pleased to have this opportunity to build on our existing work helping people as they approach retirement and with wider money issues.
– Caroline Rookes, chief executive of Money Advice Service
Pensioners to receive independent 'impartial' guidance
Millions of people will get free, impartial advice on how to make the most of their retirement savings under George Osborne's radical shake-up of the pension system. Pensions expert Ros Altmann, the Government's older workers' business champion, said:
The decision that guidance must be impartial and separate from the industry is a real game-changer and will help equip people to make the right decisions for them.

The challenge is now firmly with the industry to develop the products that people need, rather than simply the products they wish to sell.
– Ros Altmann, Pensions expert
Advertisement
Pensioners to receive independent 'impartial' guidance
The government will publish new rules for the pensions industry giving retirees greater access to their savings and free financial advice, fleshing out reforms announced earlier this year that shook the share value of British insurers.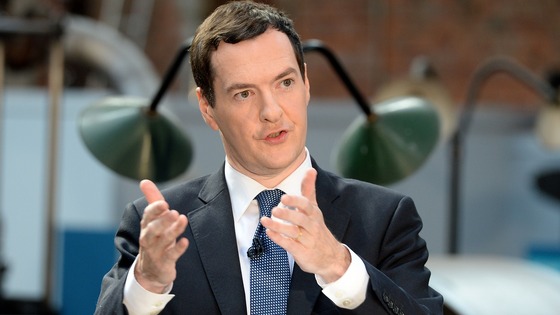 Chancellor George Osborne caught Britain's pensions industry by surprise in March when he scrapped a rule forcing people to buy an annuity, a financial product which converts a retiree's pension pot into a guaranteed retirement income.
"It's right to support hard working people that have taken the long-term decision to save for their future and I'm pleased that the responses we had to our proposals on making pensions more flexible have been overwhelmingly positive," Mr Osborne said.
Payday loans interest rates capped from January
Prior to announcing proposals for a new cap on the costs of taking out loans from payday lenders, the FCA conducted a survey of 2,000 representative customers.
The results identify the level of financial difficulties those borrowing endure.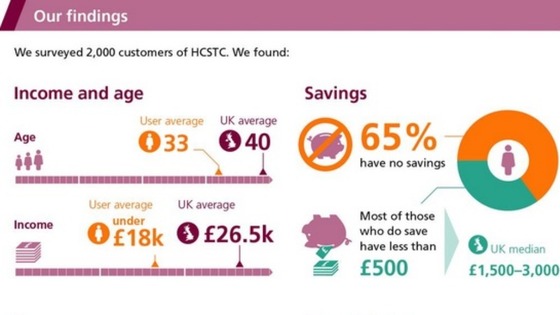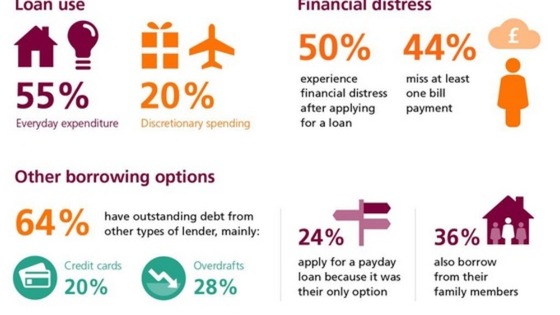 Payday loans interest rates capped from January
The head of the Consumer Finance Association, which represents the industry, has urged people to consider the full consequences of a crackdown on the high costs and charges enforced by payday lenders.
Anyone who thinks that a price cap is good news for borrowers should have a thought for those many people who will be turned down for loans because the best lenders will have to reject those with the worst credit records.

We support a cap that allows the industry to operate profitably with the right protection in place for vulnerable people. With new regulations and tighter affordability checks, critics must now face up to the fact that most people use, need and like short-term credit and the measures in place are more stringent than for any other form of consumer credit.
– Russell Hamblin Boone, chief executive of the Consumer Finance Association
The rate of Retail Price Index inflation has increased to 2.6% from 2.4% the previous month, according to the Office for National Statistics.
Load more updates