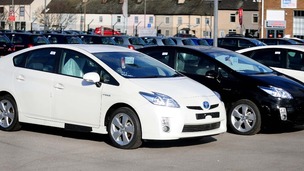 Logbook loans will soon be investigated by the financial watchdog - so what are your rights if you have one?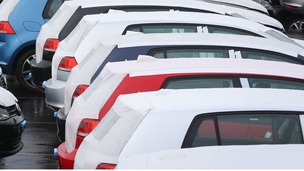 Logbook loans are on the rise. But what are they, and why is Britain's biggest financial watchdog starting to take notice?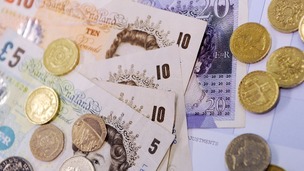 For the first time in nearly six years, average wages are rising faster than inflation.
Live updates
UK inflation down to 1.6%
The rate of Retail Price Index inflation fell to 2.5% from 2.7% in the month before, the Office for National Statistics said.
'Slaviansk shooting' raises tensions in Ukraine
Russia's stock market fell and the rouble weakened in early trading on Monday after tension escalated in Ukraine over the weekend, with Merrill Lynch stating "the entire development is clearly negative."
The rouble was 1 percent weaker at 36 against the dollar and 0.7 percent weaker at 49.83 against the euro.
"The escalation sharply increases risks of an all-out civil war in Ukraine," said Bank of America Merrill Lynch analysts in a research note.
"The entire development is clearly negative for the market (and raises) renewed fears of another wave of sanctions from the West."
Read more: Ukraine's deadline passes for separatists to disarm
Advertisement
Parents 'asked for school donations'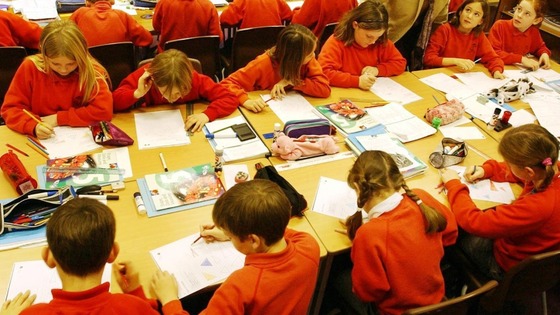 The Department for Education has defended the practice of schools schools asking parents to pay for textbooks, computers and trips away but has insisted that it does not put poorer students at a disadvantage.
A Department for Education spokesman said: "While schools can ask for voluntary contributions for textbooks, musical instruments or other equipment, it must be made clear to parents that there is absolutely no obligation to donate.
"If a parent is unable or unwilling to pay, their child must be given an equal chance to take part in school life.
"We have protected the schools budget and just last month announced that we are giving an extra £350m to schools in historically under-funded areas".
Parents 'asked for school donations'
Schools are requesting donations from parents which could lead to pupils from poor families being disadvantaged, a poll by the Association of Teachers and Lecturers (ATL) suggests.
ATL member Jo Inglis said the survey found just 7% of teachers felt that asking parents for donations had no impact on disadvantaged pupils.
The survey also claimed that:
43% of parents have contributed up to £50 a year per pupil in voluntary contributions for activities or goods that are not linked to their child's schoolwork
70% have donated up to £50 a year per pupil to help pay for items and trips that are related to the school curriculum.
Parents 'asked for school donations'
Parents are being asked for donations by schools towards stationery, textbooks, trips and computers, a survey has suggested.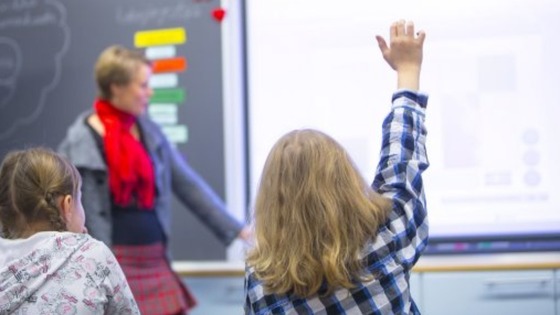 The findings show that 70% of parents have contributed up to £50 a year per pupil to help pay for items and trips related to the school curriculum.
The poll, by the Association of Teachers and Lecturers, indicates staff are worried that pupils could be put at a disadvantage if their parents are unable to donate money.
More than 600,000 switch bank providers under new system
The level of switching bank providers is still low, the executive director of consumer group Which? has said. Richard Lloyd said:
Despite an increase in public awareness and confidence, switching levels are still low, suggesting that the new seven-day service is not the game-changer that can significantly increase competition in banking.

We're pleased the Government has responded to our calls to make banks release better data about current account running costs. If done properly this should help people more easily compare banks and find the best account for them, which will inject much needed competition into the market.
Advertisement
More than 600,000 switch bank providers under new system
More than half of Britons say it is most important for banking to be easy to understand, a new ITV News/ComRes poll has found.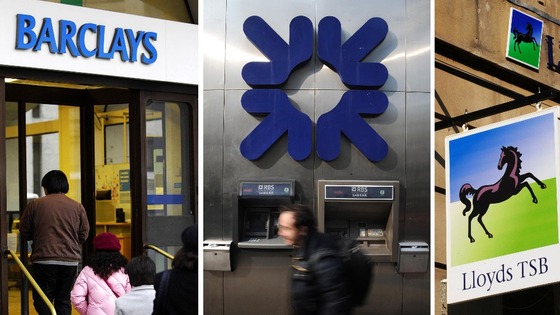 The survey of 2,034 British adults found that 57% said banking should be simple, even if this means less choice between different bank accounts.
More than two thirds thought there is generally a good choice of different banks available (70%) and it is generally easy to change bank accounts (67%).
More than 600,000 switch bank providers under new system
Around three quarters of the British public say they trust their bank (74%), according to a new ITV News Index poll carried out by ComRes.
Exactly the same proportion said that banks are generally a safe place to keep your money.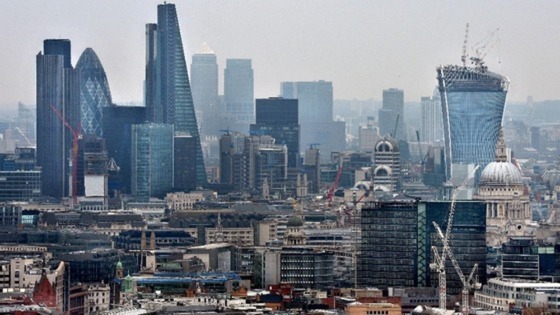 However, a large minority (34%) think it is most important to have a broad choice of different bank accounts, even if this makes banking more complicated.
ComRes polled 2,034 British adults online between April 4 and 6 this week.
More than 600,000 switch bank providers under new system
More than 600,000 current account customers have switched providers in the six months since a new guarantee to take the "fear factor" out of changing banks was launched.
Read: Banks to make it easier to switch accounts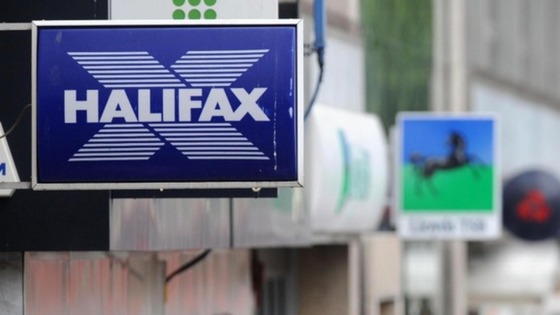 The Payments Council, which is overseeing the new service, said there were 609,300 switches in the six months to the end of March, which represents a 14% increase on the same period a year earlier.
High awareness of and growing confidence in the current account switch service has helped to boost the numbers, the Payments Council said.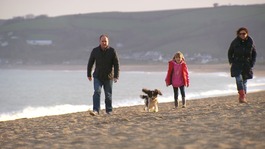 As the government adopts a harder line on taking children out of school for holidays in term-time, Tonight looks at the options for parents.
Read the full story
Load more updates