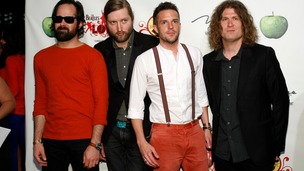 The Killers' hit Human has topped a poll of the weirdest song lyrics ever written.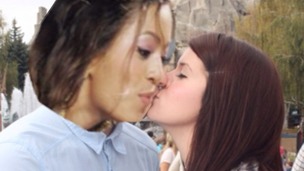 Cassandra Blackwel from Toronto got back at her former lover with a touch of picture editing that left him baffled.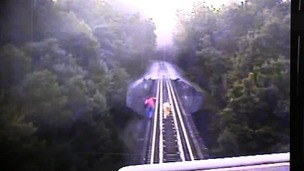 Two women have miraculously survived being run over by a train when they were trespassing on a railway bridge in Indiana, USA.
Live updates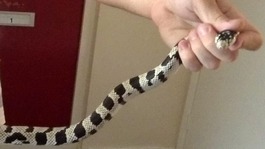 Mary Curtis was left stunned when she lifted the loo lid and a spotted the black and white serpent. It then slithered onto her bath.
Read the full story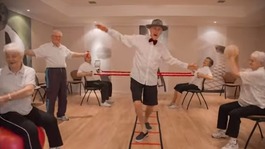 Pensioners in a New Zealand nursing home proved they've still got a spring in their step by doing their own version of Pharrell's Happy.
Read the full story
Advertisement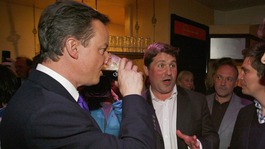 What do people abroad think of British people? Britons drink too much but are polite and well-educated, according to a new survey.
Read the full story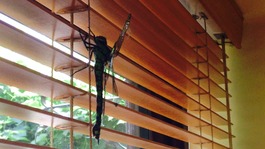 A mother from Buckinghamshire says she was "terrified" to discover an 8-inch monster dragonfly buzzing around her living room.
Read the full story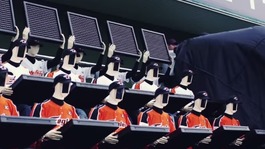 A baseball team has installed virtual robots in their stadium so that fans who can't make the game can show their support..
Read the full story
Bottles cost around 60p in supermarkets, so not surprisingly Edward Heaton said he was left "bemused" by his eye-wateringly huge bill.
Read the full story
Advertisement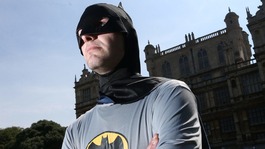 A man dressed as Batman has been spotted hanging around various locations in Nottingham City Centre. But who is the caped crusader?
Read the full story
The extinction of the dinosaurs was caused by a wave of "colossal bad luck", new research suggests.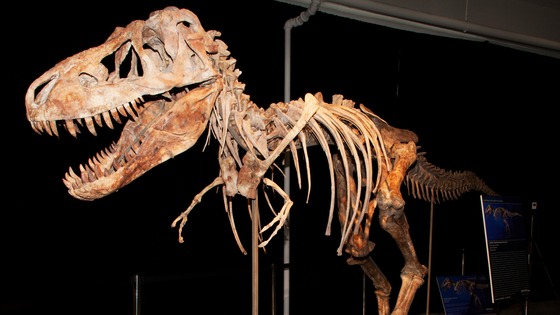 If the asteroid strike had hit a few million years earlier when food chains were stronger and range of species bigger, dinosaurs would have stood a greater chance of survival, paleontologists led by the University of Edinburgh found.
However a combination of factors - including increased volcanic activity, changing sea levels and varying temperatures meant the strike occurred "at the worst possible time".
"The dinosaurs were victims of colossal bad luck," Dr Steve Brusatte, of the University of Edinburgh's School of GeoSciences, said.
"Not only did a giant asteroid strike, but it happened at the worst possible time, when their ecosystems were vulnerable."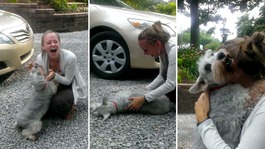 A pet Schnauzer dog fainted with excitement after being reunited with its owner after two years away.
Read the full story
An out-of-control ginger tom cat has been given an "animal Asbo" after causing havoc in a neighbourhood in Rotherham.
Four-year-old Rocky received the penalty after residents complained he was biting people, damaging property, fighting with other cats and entering people's homes and refusing to leave.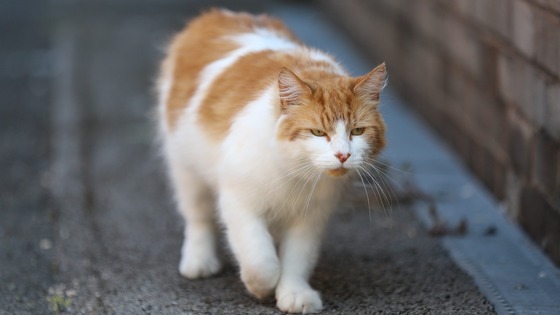 The letter, issued by Rotherham Metropolitan Borough Council, read:
I am in receipt of several complaints regarding your cat Rocky causing alarm, distress and annoyance to other residents in the area of your property.

Although I appreciate that cats do roam, I would prefer if you could take steps to keep your cat Rocky from leaving the perimeter of your garden in the future.

Should further complaints be received about damage done to neighbours' property by your pet you will be charged for the repairs.
– Letter of complaint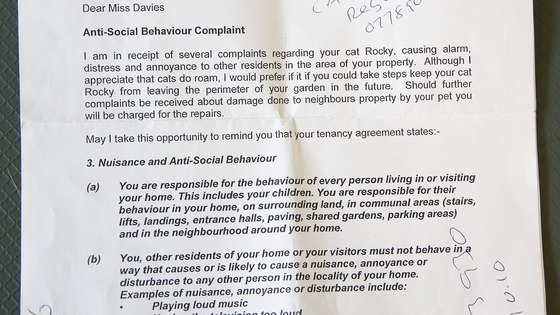 Rocky's owner Samantha Davies, 35, defended her pet, saying: "How can a cat behave antisocially? It's an animal, it's a pet - he's not going to bite your leg off, drink alcohol in the street or try and rob your phone."
"It's just like an animal Asbo, and it is completely ridiculous," she added.
Read: Woman leaves lookalike dolls on neighbours' doorsteps but insists she didn't mean to be creepy
Load more updates