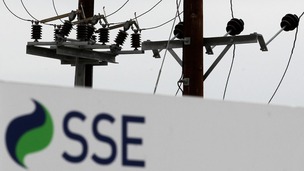 Despite a big profit rise SSE is sending out a warning that it is "highly likely" bills will go up.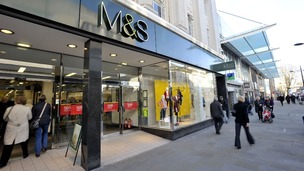 It remains Britain's biggest clothing retailer and saw £10 billion in turnover and group sales rise in tough times. So what is wrong at M&S?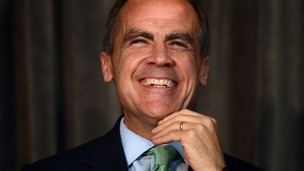 A fall in inflation may prove to be merely temporary. But it is a welcome boost to the incoming Governor of the Bank of England Mark Carney.
Live updates
Inflation falls to 2.4%
CPI inflation rate fell to 2.4% last month from 2.8%
The rate of consumer price index inflation fell to 2.4% in April, from 2.8% in March, official figures showed today.
It is the first time inflation has slowed since Autumn 2012.
Marks & Spencer's profits fall
Your say: Has Marks & Spencer lost its shine?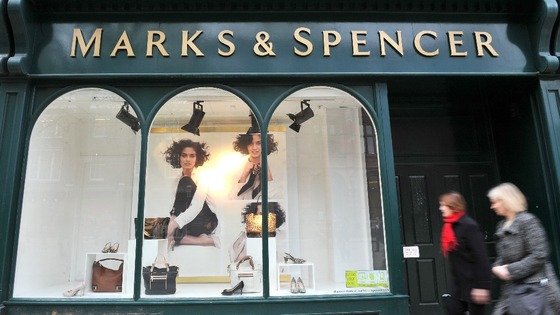 We requested your response to Marks & Spencer's fall profits on our Facebook page, asking has the once High Street favourite lost its shine?
Many of the responses suggested the retailer's pricing was deterring customers.
Clive Templar said "items are far too expensive", while Steve Smith urged the shop to "lower your prices".
It seems few of you were surprised that M&S would suffer a significant slump in clothing sales, while seeing food sales rise.
"Foods nice," Vanessa Ashton said, but added that she "can get nicer, cheaper, good fitting clothes from lots of other stores!"
Margaret Fenwick agreed that the firm had lost clothing customers to other shops, blaming "cheaper quality and inferior goods".
Louise Linter said she preferred M&S when it "sold more classic styles".
However, there was still support for the traditional retailer.
Colin Smith said he would definitely continue to shop at a "great British institution" while Simon Jobson said: "I do love the food there."
Advertisement
G4S chief was paid £1.2m last year amid Olympics fiasco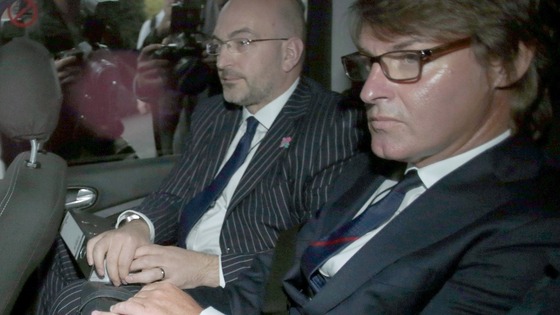 Outgoing G4S chief executive Nick Buckles was paid £1.2 million in 2012 despite overseeing the security firm's botched handling of its Olympics Games contract.
Mr Buckles had played a key part in creating the G4S business eight years earlier, with the merger of Securicor and the security businesses of Group 4 Falck.
The 52-year-old, who is retiring, will be replaced on June 1 by Ashley Almanza, who has held senior roles at oil and gas group BG Group.
Read: Olympic fiasco threatened security firm's public sector duties
Apple denies US tax charges
Apple pay 'an extraordinary amount' in US taxes
Apple said they paid "an extraordinary amount" in US taxes after a Senate committee report claimed the company was avoiding paying billions of dollars.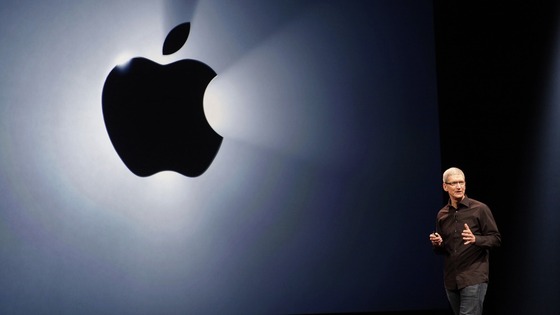 The technology giant said in a statement: "Apple does not move its intellectual property into offshore tax havens and use it to sell products back into the US in order to avoid US tax.
"It does not use revolving loans from foreign subsidiaries to fund its domestic operations; it does not hold money on a Caribbean island; and it does not have a bank account in the Cayman Islands."
Apple CEO Tim Cook is set to testify and explain the company's tax strategy at a subcommittee hearing today.
Apple denies US tax charges
Apple 'sought the Holy Grail of tax avoidance'
Apple has been accused of seeking "the Holy Grail of tax avoidance" by a US Senate committee.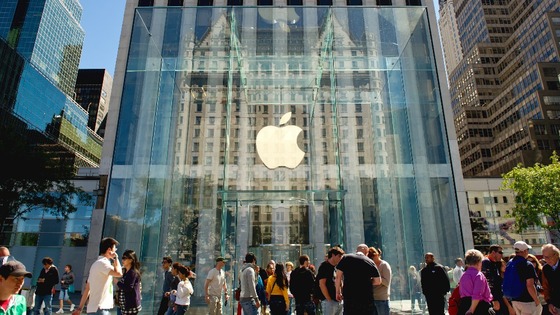 The technology giant has avoided paying billions of dollars in US taxes by using "offshore entities", according to the report.
The US Senate committee chairman Senator Carl Levin said: "Apple wasn't satisfied with shifting its profits to a low-tax offshore tax haven.
"Apple sought the Holy Grail of tax avoidance. It has created offshore entities holding tens of billions of dollars, while claiming to be tax resident nowhere."
Committee member and former Republican candidate for the US Presidency John McCain added: "While Apple claims to be the biggest US corporate taxpayer, it is also among America's largest tax avoiders."
G4S chief executive Nick Buckles to step down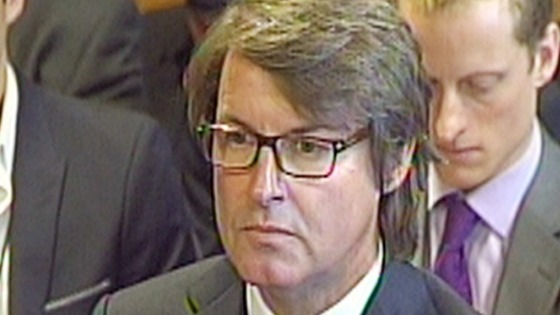 Nick Buckles, the chief executive of security company G4S, is to step down from his post at the end of this month.
Mr Buckles, a former postman, had kept his job despite the resignation of two other key company directors in the wake of last summer's botched Olympics contract.
The security shambles was estimated to have cost the firm £70 million.
Advertisement
Marks & Spencer's profits fall
M&S profits fall to lowest level in four years
Full-year profits at Marks & Spencer fell to £665 million, their lowest level in four years, the retailer announced.
Marks & Spencer's profits fall
Marks & Spencer sales up by 1.3%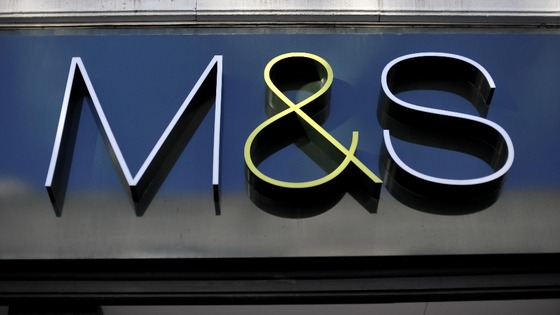 Marks & Spencer sales grew by 1.3% in a "challenging market" in the year to March 2013, the company announced.
But like-for-like UK sales fell by 1%, with general merchandise down 4.1%.
Their food division did better, improving by 1.7%.
Apple denies US tax charges
Apple defends US tax record
Apple said in a comment posted online that it does not use "tax gimmicks." It said the existence of its subsidiary 'Apple Operations International' in Ireland does not reduce Apple's US tax liability and the company will pay more than $7 billion in US taxes in 2013.
In submitted testimony ahead of the hearing, Apple said any tax reform should favour lower corporate income tax rates regardless of revenue, eliminate tax expenditures and implement a "reasonable tax on foreign earnings that allows free movement of capital back to the US."
"Apple recognizes these and other improvements in the US corporate tax system may increase the company's taxes," it said.
Apple denies US tax charges
US Senate questions Apple's 'tax loopholes'
Apple has been accused of employing a group of affiliate companies located in Ireland to avoid paying billions of dollars in US income taxes, a Senate investigation has alleged.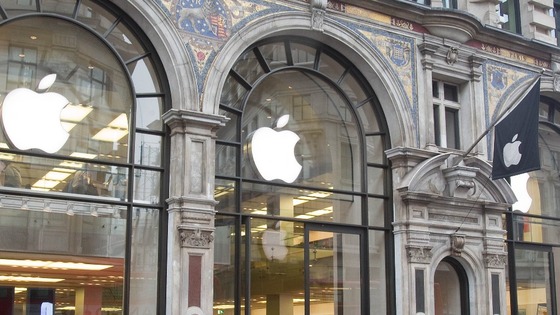 According to the report, Apple is holding around $102 billion of its $145 billion in cash overseas, and an Irish subsidiary that earned $22 billion in 2011 paid only $10 million in taxes.
But the committee said there was no indication Apple had done anything illegal. Many other multinational corporations use similar tax techniques to avoid paying US income taxes on profits they make overseas.
But the report found that Apple uses a unique twist, and lawmakers are raising questions about loopholes in the US tax code.
Load more updates