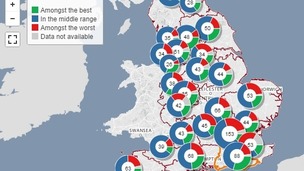 The NHS has published an interactive map from a report on the quality of food in the nation's hospitals.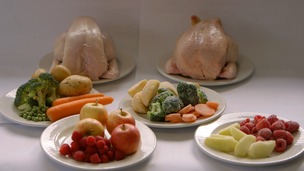 The Tonight programme investigates the fresh and frozen food supply chains to find out if quality really is being maintained.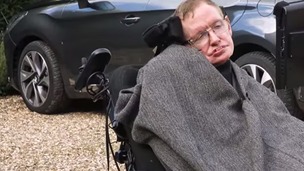 The theoretical physicist has become the latest big name to lend his support to the sub-zero charity challenge.
Live updates
Hospital car parking charges under the spotlight
There is "plenty" of guidance for hospitals on how they should run their car parks so patients' relatives are "not ripped off", a former member of the NHS Foundation Trust said.
Roy Lilley told Good Morning Britain hospitals would "have to charge" to pay for the wear and tear of the car park, but they should keep their prices reasonable.
Hospital car parking charges under the spotlight
According to data from Freedom of Information requests sent by MP Robert Halfon, the most expensive first hour of hospital car parking are at:
Wye Valley NHS Trust Hereford - £3.50/one hour
West Suffolk NHS Foundation Trust - £3.30/minimum two hours
Chelsea and Westminster Hospital NHS Foundation Trust - £3/for one hour
Royal Free Hospital North London - £3/for one hour
Mid Essex Hospital Chelmsford - £3/for 15mins to 3 hours
Aintree University Hospital, Liverpool - £3/for 30mins to 1 1/2 hours
Advertisement
Hospital car parking charges under the spotlight
High prices for parking at hospitals may soon be a thing of the past, as MPs gear up to examine the controversial measure.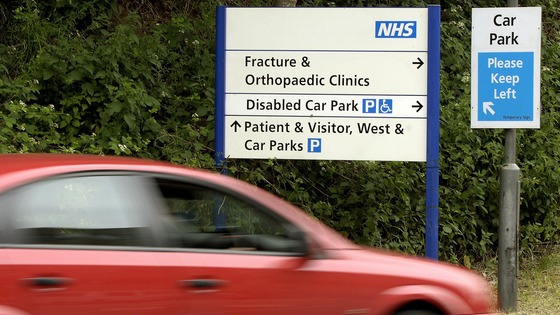 Despite recent government guidelines in which the Health Secretary vowed to crackdown on hospital parking costs, MPs are claiming some visitors face fees of up to £500 per week.
A campaign lead by the Conservative MP Robert Halfon exposed the varying degree in cost relatives face when visiting sick loved ones.
Mr Halfon launched almost 400 Freedom of Information (FoI) requests and found London had the highest charges, with an average of £20 a day and more than £130 a week.
The lowest charges were in the East Midlands, where parking costs were £3.50 per day and £11 per week.
An e-cigarette product has been removed from sale after concerns over a potentially toxic chemical linked with lung disease.
BBC show Inside Out tested several e-cigarette liquid refills and found the butterscotch flavour contained a chemical called diacetyl which can be harmful if inhaled.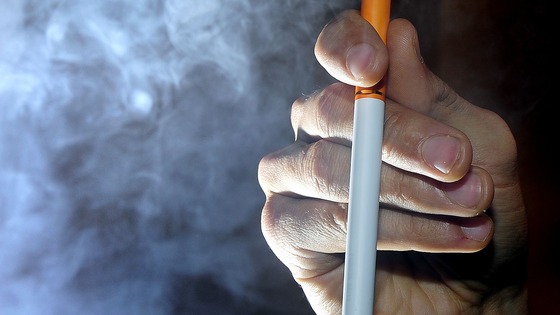 The company involved, VIP, said it was "very disappointed" that the product was still on sale, as its own testing had discovered the chemical about a week before.
VIP'shHead of retail disitribution, Lynne White, said: "We are very sorry it has happened, we are investigating how it has happened."
Many people "simply do not know" that children can get cancer, according to new research from charity CLIC Sargent.
The survey of 2,128 adults found over a third (34%) underestimated the number of children who get cancer each year, while 26% did not know any children were treated for the condition.
Lorraine Clifton, CLIC Sargent's chief executive, said:
It's clear from the results of this survey that many people simply do not know that children get cancer and that, though childhood cancer is thankfully rare, a child's cancer diagnosis and the often long cancer treatment can have a devastating impact on children and their families.
–
Possible Ebola case investigated in Sweden
A possible case of the Ebola virus is being investigated by a hospital in Sweden, local media has reported.
A man who recently travelled to a "risk area" was being treated in an isolation unit at the Karolinska University Hospital in Stockholm, the reports said.
According to Sweden's Aftonbladet newspaper doctors are currently running tests on the man, who recently returned from west Africa where the disease has claimed almost 1,500 lives.
"The virus isn't airborne and can only be spread between people through direct contact with blood and other body fluids," the newspaper Svenska Dagbladet wrote, quoting a statement by the Stockholm County Council.
Neither the council nor the hospital could immediately be reached for comment.
Advertisement
Doctors warn of child obesity 'state of emergency'
The Royal College of GPs has outlined a number of measures it wants to see to help combat the scourge of childhood obesity.
The recommendations are aimed at both health professionals and patients and include:
Increased support for the National Child Measurement Programme.
Improved investment in data-gathering IT programmes for weight management.
More training in malnutrition and obesity for GPs and other health professionals.
Outreach projects to educate families about the dangers of obesity.
Doctors warn of child obesity 'state of emergency'
The scale of health problems facing tyoungsters mean they could be the first generation to be outlived by their parents, a leading doctor has warned.
Dr Richard Roope, the Royal College of GPs' (RCGP) clinical lead for cancer, said there needed to be "radical steps" to tackle obesity, which he said is the second biggest reversible cause of cancer after smoking.
His warning comes alongside an open letter from the RCGP to the Chief Medical Officer for England, warning that child obesity has reached a "state of emergency".
Read: Doctors warn of child obesity 'state of emergency'
"We have a huge problem when seven-year-olds present with type 2 diabetes, previously associated with the weight gain of middle age," Dr Roope said.
"Our children are among the most overweight in Europe."
Doctors warn of child obesity 'state of emergency'
Doctors are warning that childhood obesity has now reached a "state of emergency" and requires a special government taskforce like the Cobra committee.
The Royal College of GPs along with 11 other organisations say the health service will struggle to cope with the mounting cost of obesity unless urgent action is taken now.
They have written an open letter to the Chief Medical Officer for England, Dame Sally Davies, outlining their concerns.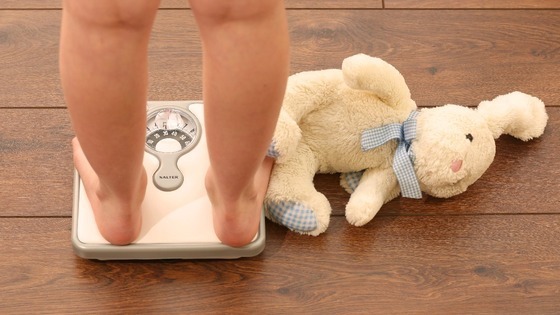 The letter claims that "an entire generation is being destroyed by a diet of junk food and sugary drinks".
Dr Rachel Pryke, who is the RCGP's 'clinical champion' for nutrition, said youngsters were being "set up for a lifetime of sickness".
Using sunbeds can significantly raise the risk of developing a skin cancer far more common than melonoma, the condition often associated with artificial tanning.
Scientists said by age 55 those using sunbeds regularly were 90% more likely to develop squamous cell carcinoma (SCC) , a more common type of skin cancer than melonoma.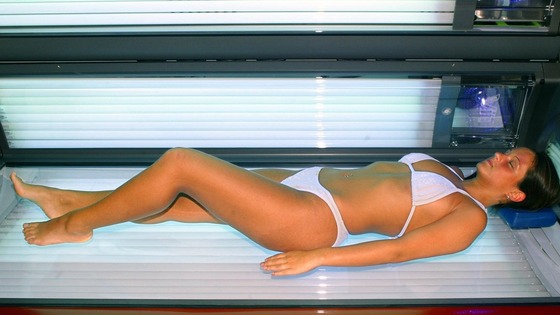 However, users of high intensity UV sunbeds were 180% more likely to develop SCC than those who do not use sunbeds at all.
Load more updates