Royal College of Emergency Medicine report finds hospitals facing increasing pressure and A&E waiting times 'getting worse'.
Read the full story ›
The UK's biggest ambulance service is to become the first in the country to be placed in special measures.
Read the full story ›
Advertisement
More people are struggling to get through to their GP on the phone, new research has revealed.
Read the full story ›
The number of children dying from cancer in the UK each year is falling, according to new figures from a major charity.
Read the full story ›
Strike action by doctors does not create a greater risk of patients dying, a new study has found.
Read the full story ›
Official figures have revealed an outbreak of flu was partly responsible for a big rise in the number of winter deaths last year.
Despite the mild weather, almost 44,000 people died in England and Wales, and most of them aged over 75.
ITV News reporter Martha Fairlie reports:
Advertisement
The Department of Health has agreed to mediation talks aimed at avoiding planned strike action by members of the British Medical Association.
Tests revealed she was suffering from secretory carcinoma - which affects just "one in a million people" diagnosed with the breast cancer.
Read the full story ›
There were an estimated 43,900 excess winter deaths across England and Wales in 2014 - the highest number since 1999.
The number of excess deaths was a jump of 151% on the previous winter, and the biggest year-on-year rise since 1967/68.
The majority of deaths occurred in people aged 75 or over, and respiratory diseases were the underlying cause of death in more than a third of cases, the figures from the Office for National Statistics show.
Excess winter deaths are defined by the ONS as the number of people whose deaths were registered between December and March, compared with the numbers for the previous three months and the following three months.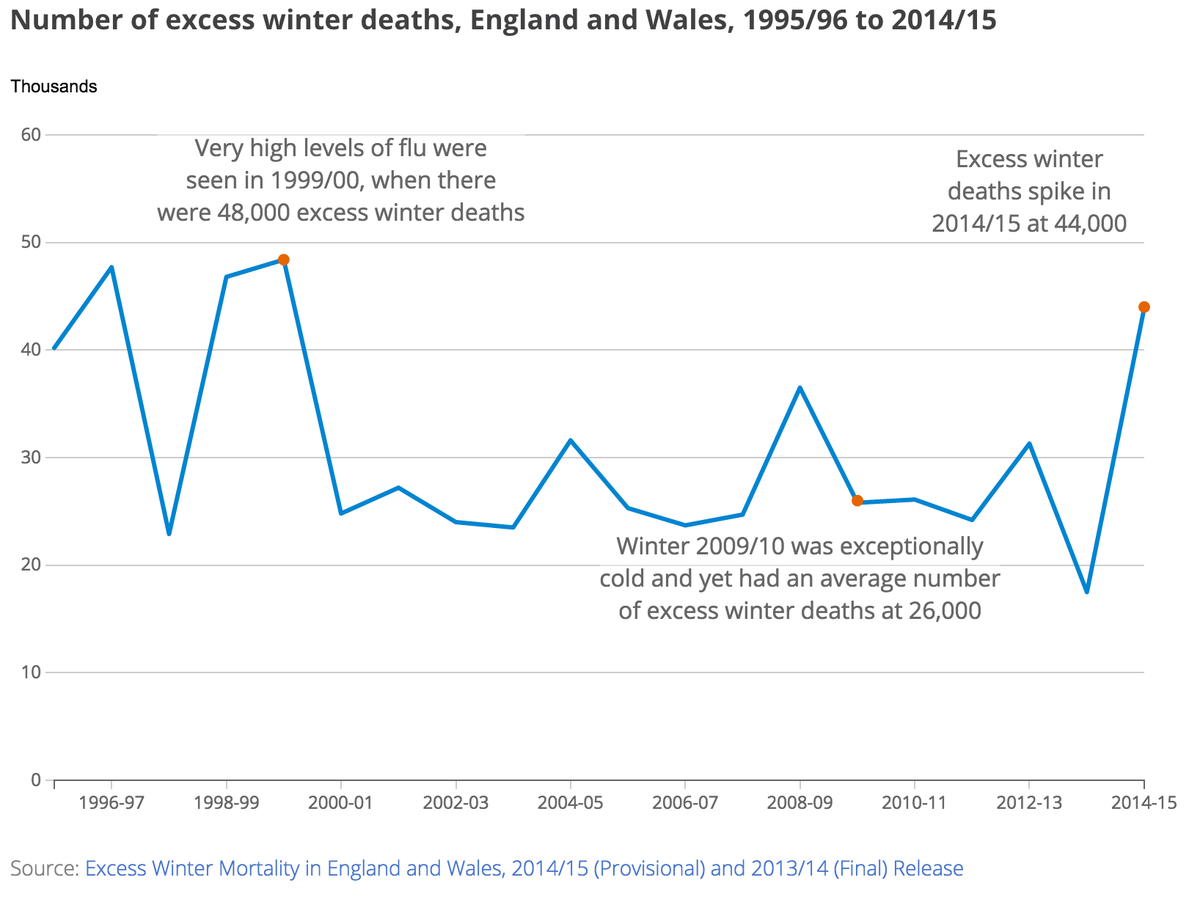 GPs have a public duty to tell authorities if a patient is driving against medical advice, new guidance from the GMC says.
Read the full story ›
Load more updates