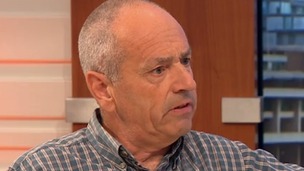 The David vs Goliath battle in which perseverance and patience literally paid off.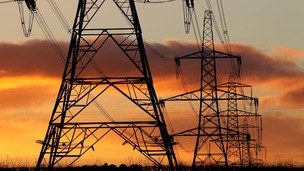 The energy regulator says price controls on electricity distribution companies will drive down bills - but savings for customers are puny.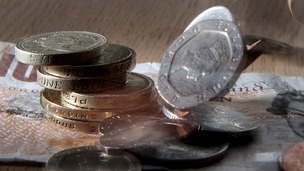 Personal insolvencies have generally been on a downward path - but today there was a worrying upward jolt.
Live updates
Electricity price control set to save customers £12 a year
Energy providers will have to improve their services by "£12 a year less" than they normally would and then pass those savings on to consumers, OfGem have announced.
Speaking on Good Morning Britain OfGem's Maxine Frerk, said the changes should come into force "from next April" and savings "should flow into customer's bills from that point".
Millions risking health 'by travelling without insurance'
Some 39% of British holidaymakers think their EHIC will provide free medical treatment in any European country for any health condition.
According to Bupa:
Some 27% assume the EHIC allows British holidaymakers to pay the same price for medical treatment as the locals in a European country.
A further 11% admitted to not always taking out travel insurance when travelling abroad as they find it is too expensive.
Almost one in 10 (8%) feel it is not worthwhile or assume it would not pay out if they needed it.
Another 7% admitted to having to seek medical treatment that they were not insured for when on holiday abroad.
The average cost incurred by those surveyed for medical treatment abroad was £259,698.

Amongst Brits most popular holiday destination choices, it was found that the USA, Thailand and Canada were the most expensive countries in which to get sick or injured.
Advertisement
Millions risking health 'by travelling without insurance'
Millions of Brits are risking their health and finances by travelling without insurance, a major healthcare provider has found.
Read: Brit 'mother and girl' injured in Tenerife hotel explosion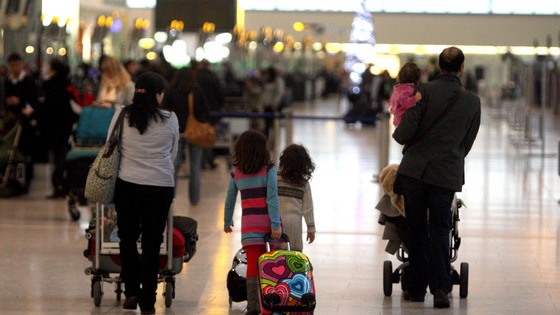 Bupa warned the 8.5 millions who holiday without proper cover that they could face hospital bills of tens of thousands of pounds if they fall ill abroad.
The health insurer found one quarter of Brits thought their European Health Insurance Card (EHIC) would provide them with enough cover if they ended up in hospital while on holiday.
Another 44% of holidaymakers thought their EHIC meant they were covered by the NHS when in Europe, when the card only entitles Brits to state healthcare at a reduced cost until the scheduled end of their trip.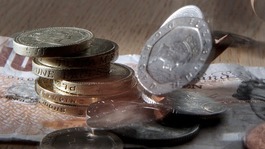 Personal insolvencies have generally been on a downward path - but today there was a worrying upward jolt.
Read the full story
Some 27,029 people fell into personal insolvency in the second quarter of this year, marking a 5.1% increase on the same quarter last year, Insolvency Service figures show.
Disabled people pay £550 cost of living 'penalty'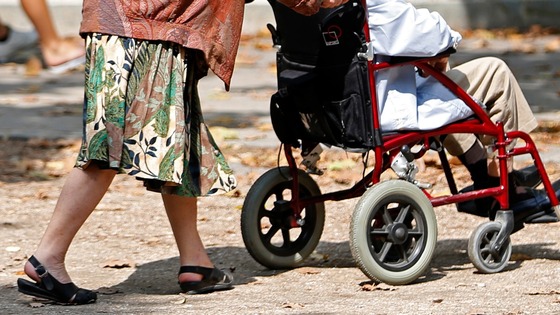 Disabled people are "having to pay more than they should just to live the same lives as others", the chair of a new independent commission into living costs says.
City businessman Robin Hindle Fisher, who will lead the new Commission on Extra Costs, says markets aren't working efficiently enough for disabled people.
The commission will seek to find out how to get disabled consumers a better deal on anything from taxi fares and energy bills to wheelchairs.
The extra costs disabled people pay have a direct impact on living standards, prevent many from contributing fully to their local communities, and from doing many of the things most of us take for granted.
– Robin Hindle Fisher
Advertisement
Disabled people pay £550 cost of living 'penalty'
A commission has been launched into why disabled adults spend around £36bn a year on extra costs due to their disability.
It comes after new research conducted with ITV News found people pay a "financial penalty" of an average £550 per month when it comes to living costs.
The study from Scope suggests one in ten people with a disability pay £1,000 extra per month.
The organisation's Priced Out report also found that disabled people:
Are twice as likely to have unsecured debt amounting to more than half of their household income
Are three times more likely to use doorstep loans
Have £108,000 fewer savings and assets than non-disabled people on average
Have smaller pension pots - among 55-64-year-olds, non-disabled people have on average £125,000 more in private pension savings
Are often turned down for insurance - six in ten rejected for cover said it was because of their disability.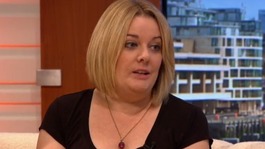 Samantha Carr spoke of her grief after he father killed himself when he racked up £18,000 debt through payday loan firms.
Read the full story
One in four mortgage payers 'at risk' if interest rates rise
A return to economic growth is not enough to make the household debts built up before 2008 "simply evaporate", a finance expert warned.
Matthew Whittaker, chief economist at the Resolution Foundation said:
It would be a serious mistake to think that the legacy of problem debt built up in the pre-crisis years will simply evaporate with a return to economic growth.

The magnitude of the stock of debt is simply too large, given expectations that income growth will be gradual at best.

And while the mortgage market largely remains competitive, tighter lending criteria means that some highly-stretched borrowers face limited choices. There is a pressing need for regulation to respond to this new context.
– Matthew Whittaker
One in four mortgage payers 'at risk' if interest rates rise
Mortgage repayments could jump by at least £400 every year if interest rates rise by 1%, a think tank warned.
The Resolution Foundation gave indications of how changes in mortgage rates could impact on repayments.
A rate of 3.2%, which corresponds with current average mortgage rates, means someone with a 25-year mortgage of £150,000 pays £727 a month.
But if this rate increases to 3.7%, the monthly cost is £767, amounting to around £480 a year more.
If the rate jumps another percentage point, to 4.7%, the monthly cost is £851 and the mortgage holder pays in the region of £1,488 more a year than they would on a rate of 3.2%.
Moving the mortgage rate up to 5.7% means the mortgage holder pays £939 a month, or around £2,544 a year more than on a rate of 3.2%.
Load more updates