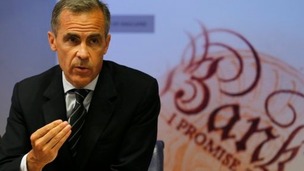 The Governor of the Bank of England has admitted he is still unsure when interest rates will rise.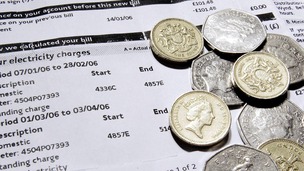 An ITV News investigation has revealed that many charities are overpaying on energy bills, but how can the organisations reduce their costs?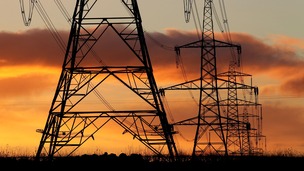 An investigation by ITV News has discovered that many charities are being charged too much on their energy bills.
Live updates
Bank of England holds interest rates at 0.5%
The Bank of England left interest rates on hold at 0.5% today.
The Bank left the scale of its quantitative easing (QE) programme to boost the money supply unchanged at £375 billion.
Almost half of mortgage holders cutting back spending
Nearly 50 per cent of mortgage holders have already started cutting back in anticipation of interest rate hikes, an exclusive poll by ITV News has revealed.
Of those surveyed, 28 per cent said it would have a negative impact on them.
But 27 per cent, such as those who have paid off their mortgages, welcomed the increase as it means they would make more on their savings.
ITV News Reporter Ben Chapman has this report:
Advertisement
Almost half of mortgage holders cutting back spending
Although almost half of homeowners say they are cutting back spending ahead of a possible interest rate rise, over a third of Britons say a rise would not affect them.
The number who say a change in rates would have "no impact" on their personal finances has grown steadily over the last year, from 27% at the end of 2013 to 36% in the latest ComRes poll for ITV News.
Almost half of mortgage holders cutting back spending
Almost half of mortgage holders are cutting back on their spending because they fear a rise in interest rates will leave them with a bigger repayment bill.
A new ComRes survey for ITV News found that 49% were holding back ahead of a possible rates announcement from the Bank of England, while 35% of the total population were doing likewise.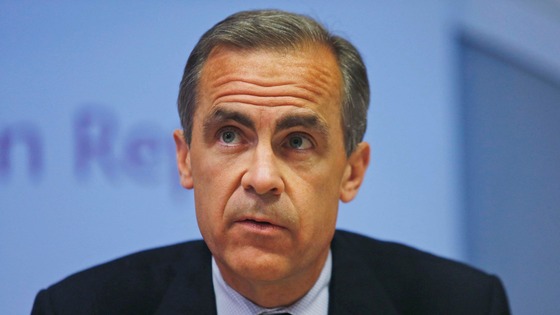 At the same time, Britons seem evenly split on how a rate rise would affect their own finances, with 28% saying it would have a positive impact and 27% saying it would be bad news for them.
Just over one in six (17%) homeowners with a mortgage said the impact of a rate rise would be "very negative".
The governor of the Bank of England, Mark Carney, indicated in June that rates could rise "sooner than markets expect".
ComRes interviewed 2,021 British adults online between 1st and 3rd August 2014.
'Rich list' of council salaries published
The Local Government Association has hit back at a report showing some 2,000 senior council workers are earning more than £100,000 a year.
An LGA spokesman said the Taxpayers' Alliance research actually showed "salaries for senior officers in local government are continuing to fall".
The spokesman also pointed out that senior managers are responsible for vital "life and limb services" such as child safeguarding and adult social care.
Read: Council staff earning £100k 'galling' during buget cuts
'Rich list' of council salaries published
Council staff earning £100,000 or more is "particularly galling" given the cuts faced by many local authorities, the TaxPayers' Alliance have said.
Jonathan Isaby, chief executive of the Taxpayer's Alliance said:
Sadly, too many local authorities are still increasing the number of highly paid staff on their payroll.

It's particularly galling in places where councils are pleading poverty and demanding more and more in council tax.

Taxpayers expect their council to be filling potholes, not pay packets.

Many rank-and-file staff in local councils will be equally appalled - at a time when councils across the country are freezing pay, it appears the money they're saving is being used to line the pockets of town hall tycoons.
– Jonathan Isaby
Advertisement
'Rich list' of council salaries published
Glasgow council has been named the local authority with the most members earning £100,000, with 32 staff making it on the TaxPayer's Alliance Town Hall Rich List.
They also found:
Glasgow Council's then executive director of social care services David Crawford, was the highest paid employee, on a salary of £486,303. This included a redundancy payment.
The largest remuneration package in London in 2012-13 went to Paul Martin, chief executive of Wandsworth Council, who received £274,224.
'Rich list' of council salaries published
Just over 2,000 UK council employees have hit the £100,000 salary bracket, according to a "rich list" published by the TaxPayers' Alliance.
Read: Unions threaten strikes over council workers' 1% pay rise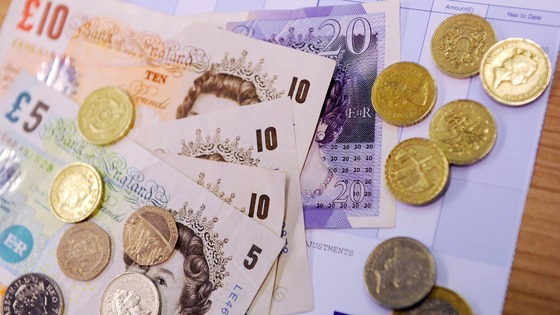 The 2012-13 Town Hall Rich List found 2,181 local authority staff were earning six figures - a 5% drop on the previous year's figure of 2,295.
However, 93 councils increased the number of staff who made more than £100,000 on their payroll during 2012-13.
The list also identified 542 council employees who received remuneration of more than £150,000 in 2012-13. Of these, 34 made more than £250,000 a year.
Local Government Secretary Eric Pickles said he welcomed the research, but added: "While it shows the cost of senior town hall pay is falling, there is still far more that local authorities can do to cut costs through consolidation of back offices, sharing services and greater transparency."
Whiplash assessment charges cut in bid to tackle fake claims
Fees charged for medical reports of people who say they have suffered whiplash injuries are to be heavily cut in a bid to reduce fraudulent claims.
The government said the move was aimed at tackling Britain's "compensation culture".
ITV News reporter Helen Callaghan reports:
Read: Whiplash assessment charges cut in bid to tackle fake claims
Whiplash assessment charges cut in bid to tackle fake claims
Justice Secretary Chris Grayling has vowed to improve the process for whiplash claims so "honest drivers" no longer bear the cost of a system that has been abused.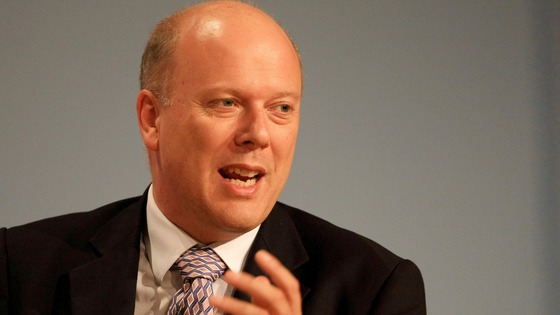 Grayling announced that the amount medical professionals can charge for reports on people who claim to have suffered whiplash has been drastically reduced from up to £700 to £180.
It is the latest measure announced by the government as they bid to end Britain's "compensation culture".
"Honest drivers have been bearing the cost of a system that has been open to abuse and it is time for a change," the Justice Secretary said.
"We are determined to have an improved, robust system for medical evidence - so genuine claims can still be settled but fraud is driven out of the market."
Load more updates