David Cameron has apologised for experiencing "brain fade" after he forgot which football team he supports.
Read the full story ›
Nigel Farage has revealed he is receiving hospital treatment after admitting he is in a "a lot of pain" at the start of the general election campaign.
The Ukip leader said that he is seeing doctors twice a week and has been prescribed strong sleeping pills and muscle relaxants to deal with a flare-up of pain from an old spinal injury.
Addressing speculation about his health, Mr Farage told the Daily Telegraph: "I was not unwell, I have not had heart palpitations, but I was getting increasingly terrible pain in my shoulder, my back, and so I was suffering from neuralgic pain.
"I am taking a few tablets but it is something I have got to live with and I have got to pace myself. I think I am going to have medical treatment for the rest of my life."
But Mr Farage insisted he is "back to the old me" after the treatment, although he admitted he may need medical care for the rest of his life.
Advertisement
The Conservatives' English manifesto launched today proposes English votes for English laws.
But seven months after Scotland voted to save the union, critics say that the proposals could fuel demands for another referendum and could stoke the flames of English nationalism.
Launching his English manifesto today, David Cameron said that English MPs would have the final say over income tax and other key policies.
The Conservative leader promised firm proposals from the manifesto would be in place within 100 days of forming a government and full implementation by the March budget.
English MPs will be able to set an English rate of income tax and set budgets and policies for health and schools.
Labour leader Ed Miliband has revealed he is "quite sympathetic" to having more bank holidays, economic impacts allowing.
Asked about Ukip's proposal for St George's Day to be designated a new bank holiday, he told LBC radio: "I am quite sympathetic to more bank holidays.
"But you have to be careful about what it means for the economy and all that," he added.
Mr Miliband said he had not marked St George's Day this year but it was "always nice to celebrate it by campaigning in England".
England means a whole range of things. It means a sense of fair play, it means incredible countryside, it is obviously the place where my parents took refuge after the Second World War so it means a huge amount to me.
– Ed Miliband
David Cameron insisted that there was a post-conflict plan for Libya and said that he made the "right decision" to stop Muammar Gaddafi.
Read the full story ›
Advertisement
The fierce election battle in the 18 Northern Ireland constituencies could end up deciding the UK's next government.
Read the full story ›
David Cameron launched the Conservatives' first English manifesto in Lincoln today, pledging that when Scotland gets new powers of self governance, England will too.
"If English MPs do not have the right to vote on health and education in Scotland, why should Scottish MPs have the right to determine what happens in English hospitals and English schools?" he said.
MPs representing English constituencies will have a veto to block laws that only affect England, they will sit on a grand committee to approve English only legislation, Mr Cameron pledged.
But Ukip leader Nigel Farage said that Cameron has let down the English and is "desperately trying to play catch up".
Labour leader Ed Miliband has been accused of "politicising a tragedy" by claiming that the coalition's lack of planning in post-conflict Libya was partly to blame for the migrant crisis.
Conservatives have accused Labour of drawing the link far too closely between David Cameron and the migrant deaths in the Mediterranean.
But at a news conference today, Miliband remained defiant, saying: "I don't think anybody in the foreign policy community or in the wider international community would disagree with what I have said, about the failure of post-conflict planning."
David Miliband has revealed who he's voting for in the General Election ... and unsurprisingly it's Labour.
Sharing a picture of his postal ballot envelope on Twitter, Ed Miliband's brother and one-time political opponent said he was "proud" to have voted for the party.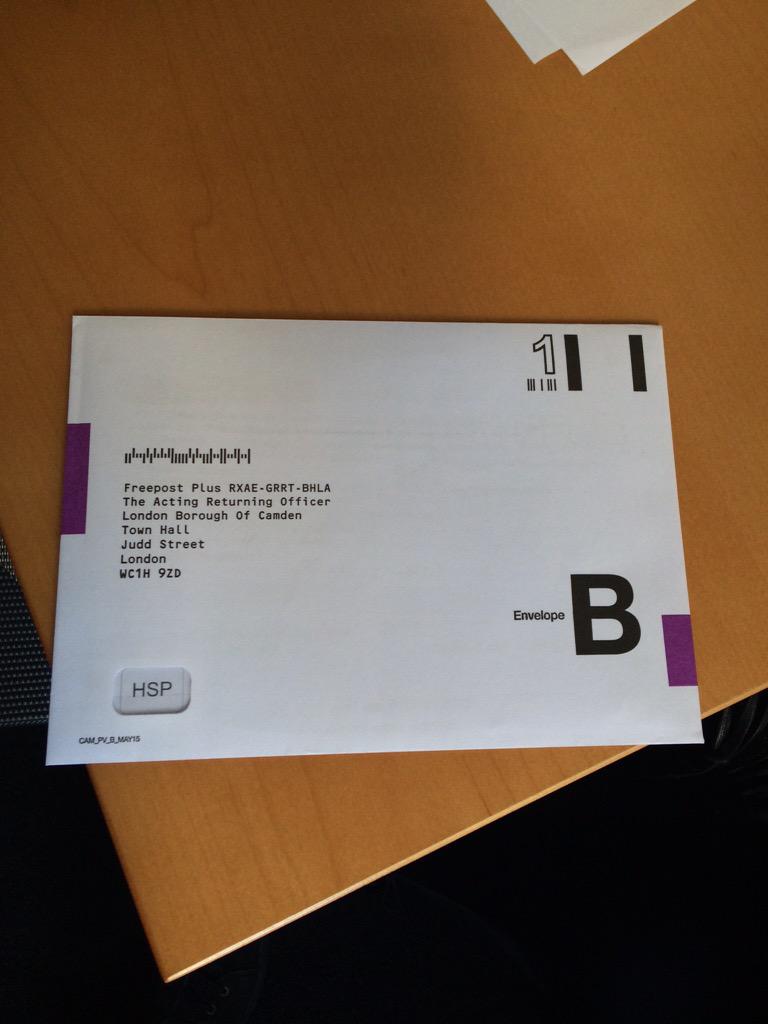 Load more updates