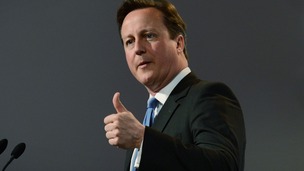 David Cameron sent an email to members of his Conservative Party urging unity.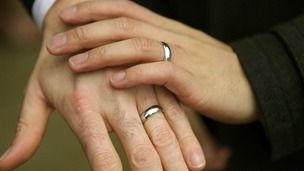 In an article for ITV News, Conservative councillor Mary Douglas talks gay marriage and urges David Cameron to return to 'core values'.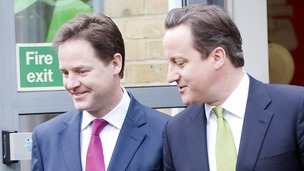 David Cameron has defended the equal marriage bill while Nick Clegg claims a civil partnership amendment is laced with an "ulterior motive".
Live updates
Govt: A&E targets 'being met'
Labour: Govt's 'dangerous complacency' over A&E units
Shadow health secretary Andy Burnham has accused the government of "dangerous complacency" over the growing problems in Accident and Emergency departments.
Health Secretary Jeremy Hunt had been called to the House of Commons to answer an urgent question over the "crisis" in A&E units.
Govt: A&E targets 'being met'
A&E doctors: Patients at risk due to 'toxic overcrowding'
Senior Accident and Emergency doctors said "toxic overcrowding" and "institutional exhaustion" is putting patients lives at risk, according to a leaked letter seen by the Independent.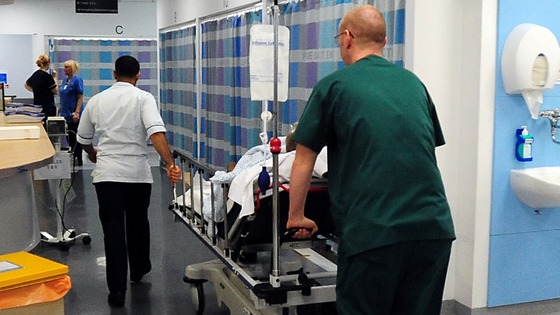 The crisis within A&E is now so bad that doctors cannot guarantee safe care for patients, according to the letter from 20 leaders of emergency departments from the West Midlands.
Rising numbers of patients has created a "state of crisis", the doctors said.
They wrote: "What is entirely unacceptable is the delivery of unsafe care, but that is now the prospect we find ourselves facing on too frequent a basis."
Advertisement
Govt: A&E targets 'being met'
NHS chief: A&E units moving 'closer to the cliff edge'
The pressures on A&E departments are "growing" leaving the service "closer to the cliff edge", the NHS Confederation chief executive has warned.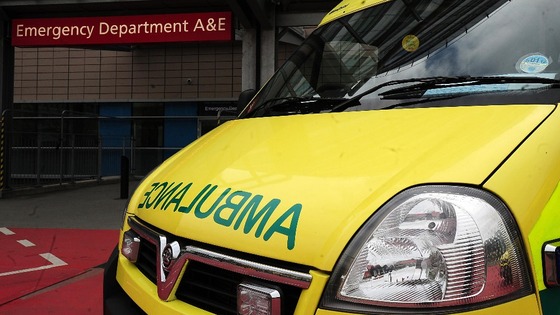 Mike Farrar said: "Like many hard-working frontline staff in the NHS, we have been ringing the alarm bells about urgent care services struggling to meet the demands of patients.
"The recent headlines do not lie – the pressures are growing and we are getting closer and closer to the cliff edge.
"In the last ten years, emergency admissions through A&E have increased by 51 per cent; that's an extra 1.25 million more patients going in to hospital on an unplanned basis.
"If we continue with this trend, we will see another extra half a million patients cramming into our A&E department in the next three years. This will be simply impossible for our hospital services to cope with, despite the heroic efforts of staff to date."
Govt: A&E targets 'being met'
PM's spokesman: Statistics back A&E performance
David Cameron's official spokesman has defended the performance of A&Es after Health Secretary Jeremy Hunt briefed ministers at the weekly Cabinet meeting.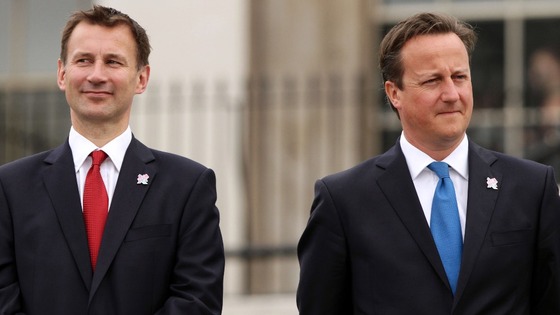 The Prime Minister's spokesman said: "The most recent statistics (show that) over the last three weeks, A&E performance has actually exceeded the 95% standards for people admitted or discharged within four hours.
"There are also 1 million more people visiting A&E than three years ago."
Deal over gay marriage plan
Boris: Make gay marriage legal and 'get on with it'
by Simon Harris - Political Correspondent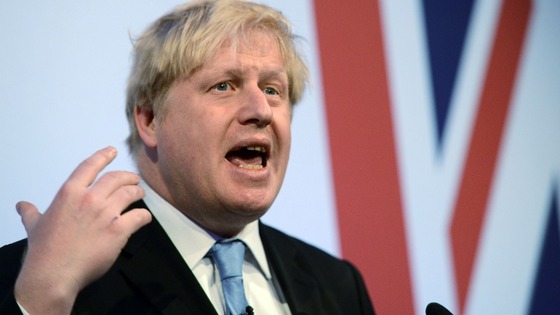 Boris Johnson has urged speedy action on same-sex marriage, saying: "Get it on the statute books and get on with it."
The Mayor of London also called on fractious Tories to train their guns on Labour following the recent reports of unrest among the party's backbenchers and grassroot members.
Watch: Tory MP complains of a 'last minute grubby deal' over gay marriage
Govt: A&E targets 'being met'
Urgent question from Labour on A&E 'crisis'
The Labour whips' office has tweeted:
Advertisement
UKIP foster couple apology
Full council statement on UKIP foster parent decision
Rotherham Borough Council has released the following statement regarding the decision to remove two children from their foster parents, who were found to be UKIP members:
Rotherham Borough Council can today confirm the conclusions of a review of its decision to end a foster placement with carers who were members of UKIP.

Following this detailed review, we are clear that the action taken to remove the children was in their best interests.

However, we accept the impression left following media interviews on the morning of 24th November was that the removal of the children was solely because of the foster carers' membership of UKIP and the Council apologises for this.
As this is a child care case legal reasons continue to prevent us from releasing further details. However, we know that there are important lessons the Council must learn. As a consequence the Council has taken action to strengthen the way it makes decisions, communicates and shares information.

The Council can confirm that membership of UKIP would not prevent any individual from being considered as a foster carer in Rotherham and could not be a reason for removing foster children from a placement.
The Council would again like to thank all the foster carers in our community for the devotion they show in looking after some of the most vulnerable children in the borough.
– statement, rotherham metropolitan borough council

Read: Council sorry for removing foster kids from UKIP couple
UKIP foster couple apology
Council sorry for removing foster kids from UKIP couple
Rotherham Council has apologised over the way it handled a decision to remove three Eastern European children from foster parents, admitting that membership of UKIP was not a valid reason.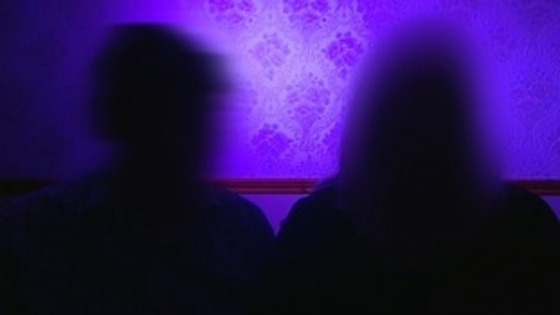 The couple - a qualified nursery nurse and former Royal Navy reservist - had the three Eastern European children in their care removed last November after the council reportedly received an anonymous tip-off about their membership of the right-wing party.
The council maintained that the removal of the siblings last November was in their "best interests," but added that "membership of UKIP would not prevent any individual from being considered as a foster carer in Rotherham".
PM tries to calm party activists
'Growing gap' between Cameron and Tory party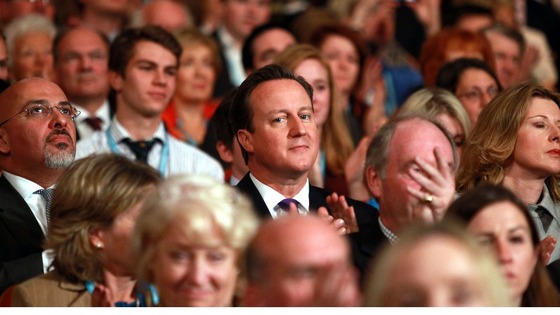 There is a "growing gap" between David Cameron and the Conservative Party, according to one of the party's MPs.
Brian Binley MP said Mr Cameron was made leader because "we thought he was a winner" but had now "done a few things that the party in the country overall didn't want him to do".
Mr Binley called for an investigation into whether a close ally of the Prime Minister had dismissed grassroots activists as "mad, swivel-eyed loons", but his request was rejected by the party's board.
While welcoming Mr Cameron's conciliatory email to party members, Mr Binley told BBC Radio 4's Today programme: "He may believe in them but we are talking about the gap between himself and the party."
"I think it is a growing gap," he said, but added: "I think it can be put right and I think David Cameron is listening as proved by the fact that actions are now being taken."
Govt: A&E targets 'being met'
Labour: A&Es have gone downhill 'sharply' recently
Shadow health secretary Andy Burnham said the coalition's care reform plans are an attempt to "distract attention from the Government's own failings".
He added that A&Es have gone downhill "sharply" in the last couple of years, which was greatly due to cuts in social care.
Mr Burnham identified two problems with the out of hours service, the first that the NHS does not need another "huge organisation", and the second that it will still not solve the problems in A&E.
Load more updates