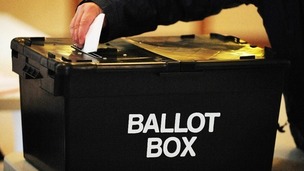 As deficit numbers come out, politicians are using the same figures to make different arguments.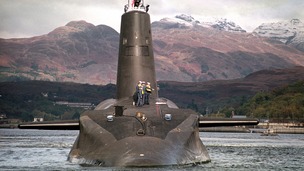 It's suggested Trident could be moved from Scotland if the country votes for independence. We look at where the nuclear deterrent could go.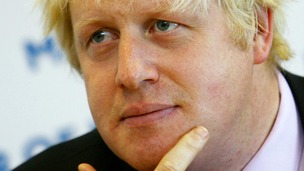 The Ipsos-MORI survey for the Evening Standard shows a leap in support for the Tories if London's mayor replaced David Cameron as leader.
Live updates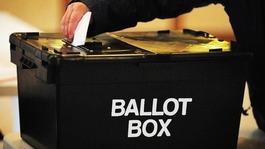 As deficit numbers come out, politicians are using the same figures to make different arguments.
Read the full story
Nick Clegg's role in forming the Coalition government will be at the centre of a one-off drama on Channel 4 in the run-up to next year's election.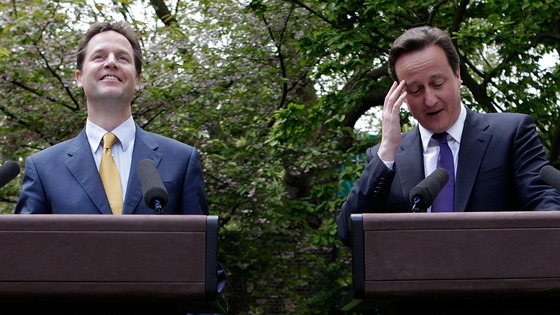 The programme, which has been written by playwright James Graham, will follow the Liberal Democrat leader during the 2010 election and the wrangling that followed.
What we try to capture in this drama is the tension, the high stakes, and the frequent farcical and absurd nature of what happens when a power is wrangled, negotiated and fought over like children trading cards in the playground.
– James Graham

The 90-minute film, with the working title Coalition, is the latest in a string of political dramas on the channel.
Advertisement
Lord Rennard's Liberal Democrat suspension is lifted
One of the women who made a complaint about Lord Rennard has said she does not think he should be involved in parliament "at any level beyond being a member of the House of Lords".
Former Lib Dem activist Susan Gaszczak, who quit the party after claiming Rennard made sexual advances towards her, said she had been given "private assurances" he would not play any part in the 2015 elections.
US continues air strikes on Islamic State fighters in Iraq
The Government would consider sending British forces to Iraq in a training capacity but not for combat roles, Foreign Secretary Philip Hammond has told ITV News.
He said he believed Iraqi forces lacked "technical support, surveillance, intelligence, air cover and in some cases weapons and ammunition" rather than manpower.
Range of new employer-designed apprenticeships to be announced
Young people need to stop "drifting" into academia "which may not be suitable for them" and see apprenticeships as "just as good as pursuing a university route," Business Secretary Vince Cable told Good Morning Britain.
Plans to help young people get more out of their apprenticeships are unveiled today, with new employer-designed standards to ensure they get the training they need.
Domestic violence law 'to cover psychological abuse'
Government plans to strengthen domestic violence laws to better support victims of psychological and emotional abuse are partly about sending a message "that this is a crime, we are taking it seriously", a Home Office minister told Good Morning Britain.
Norman Baker MP said this would give victims the confidence to come forwards.
Advertisement
Range of new employer-designed apprenticeships to be announced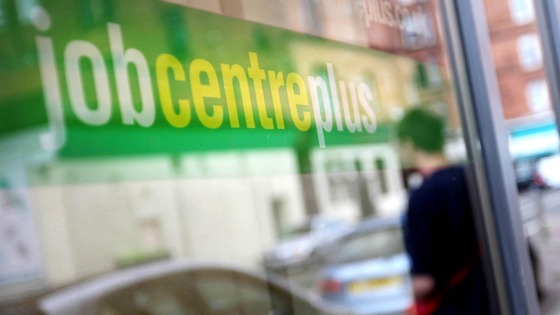 A range of new "world class" apprenticeships in sectors including hospitality and the legal profession will be announced today.
The 40 apprenticeships are based on new standards and assessment approaches, designed by employers.
Companies involved include Google, Sky and Price Waterhouse Coopers.
The Government hopes these reforms will make participants more employable, and give high-level apprenticeships the same status as university degrees.
Read: Byrne - Some apprenticeships more difficult than Oxford
Domestic violence law 'to cover psychological abuse'
The damage inflicted by coercive behaviour in relationships is "too often overlooked", according to the Shadow Home Secretary.
Yvette Cooper welcomed the launch of a consultation on strengthening the domestic violence law, but said the Government still needs to do more.
The criminal justice system needs to recognise the damage done by repeated psychological abuse and coercive control which is too often overlooked - the Government's agreement to this consultation is a welcome tribute to those who have campaigned hard for change.

But Theresa May just isn't doing enough to reverse the backwards slide in action against domestic violence or support for victims on her watch.

Prosecutions and convictions as a proportion of recorded domestic crime are falling. And over the last four years over 10,000 perpetrators of domestic violence have been handed only community resolutions, with many simply being asked to apologise to their victim.
– Yvette Cooper
Domestic violence law 'to cover psychological abuse'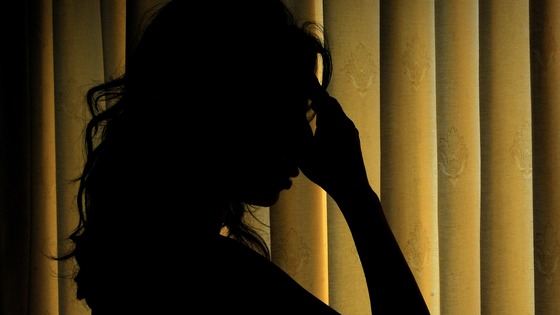 Coercive and controlling behaviour in relationships could become just as criminal as physical abuse, under a proposed new law.
The Government have put a new offence of 'domestic abuse' out for consultation.
Launched by Home Secretary Theresa May, the consultation will consider whether the current law needs to be strengthened to better protect victims of psychological and emotional abuse.
The offence will cover behaviour such as threatening a partner with violence, cutting them off from friends and family, or refusing them access to money.
Under existing law, intimidation of this kind is covered by legislation that covers stalking and harassment, but this does not explicitly apply to intimate relationships.
Lord Rennard's Liberal Democrat suspension is lifted
Lord Rennard has said he is "pleased" with the decision by the Liberal Democrats to lift his suspension, and said he remained a "committed" member of the party.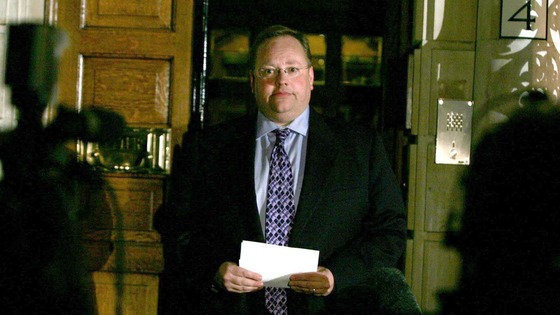 I am pleased that all disciplinary investigations against me have been brought to an end and that the suspension of my party membership has been lifted.

This has taken a long time. The English Regional Parties Committee began a new disciplinary investigation in January.

I was informed by the Committee that this latest investigation was on the basis of, 'media and social media comments made by you, endorsed by you and made on your behalf that have attacked the party and the party processes publicly since the announcement of the Webster report results'.

All allegations made about me have now been investigated thoroughly, including by the Metropolitan Police, and fell at the first hurdle as to whether or not there was sufficient evidence to proceed further.

The English Appeals Panel confirmed in July that I could not be criticised over my reaction to the previous report by Alistair Webster QC, as I was not given sight of the report for 11 weeks.

The worst that might be said of me in that report was that I may have inadvertently encroached on the personal space of some of the complainants, and I apologised for this to all four of them.

I remain a committed member of the Liberal Democrats and a strong believer in the principles of the party, as set out in the constitution, and based on the values that led me to join the Liberal Party in my teens.
– Lord Rennard
Load more updates