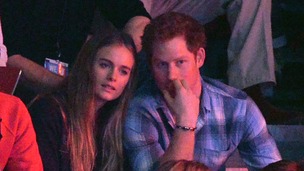 Prince Harry received a pop star reception with cheers and applause as his girlfriend Cressida Bonas looked on.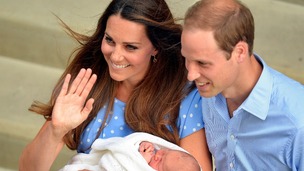 Plans reveal Prince George is to join Duke and Duchess of Cambridge's New Zealand and Australia Royal visit.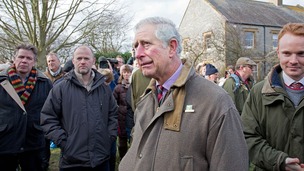 Prince Charles appeared to criticise efforts to help flood victims in today saying: The tragedy is that nothing happened for so long."
Live updates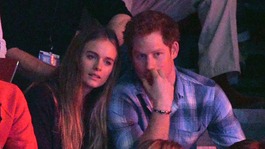 Prince Harry received a pop star reception with cheers and applause as his girlfriend Cressida Bonas looked on.
Read the full story
Prince Harry received a pop star reception from young volunteers amid screaming and cheering from fans - but joked that he was sorry for those "who were expecting Harry Styles".
He said: "For those of you expecting Harry Styles, I apologise, and no I am not going to sing."
The prince was a guest at the We Day UK event at north London's Wembley Arena.
He said that Free the Children was a "fantastic" organisation "founded on an inspiring principle - that children have the power to affect change".
Read: Pop star reception for Prince Harry as he attends first official engagement watched by girlfriend Cressida Bonas
Advertisement
Actress Penelope Keith has been made a Dame by the Queen at an investiture ceremony held at Windsor Castle.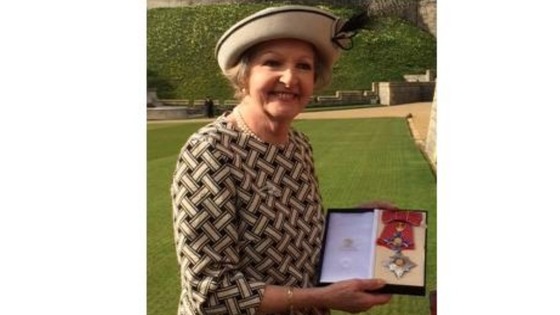 Ms Keith became a mainstay on television screens with her performances as frightfully well-to-do characters in sitcoms such as To The Manor Born and The Good Life.
She was made a Dame for her services to arts and to charity.
Read more: Women outnumber men on New Year Honours list for first time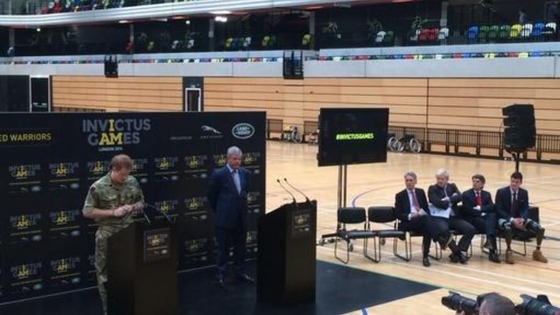 Prince Harry has launched a new sporting event for injured British servicemen after being inspired by a similar event in the US.
The prince unveiled the Invictus Games alongside Boris Johnson and Defence Secretary Philip Hammond at the Olympic Park in east London.
Harry has been working to bring the event to the UK after seeing British veterans competing in the Warrior Games in the US last year.
He joked that it was "such a good idea by the Americans that it had to be stolen".
Pancakes were on the menu at Buckingham Palace this Shrove Tuesday although the Queen admitted that she did not make them herself.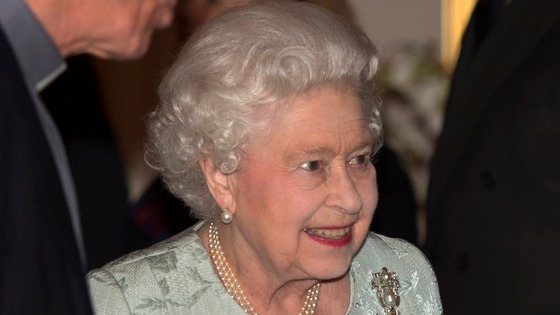 The monarch revealed her choice of dinner during a reception for the Christ Church Cathedral Music Trust held at St James's Palace.
John Briggs, registrar at Christ Church cathedral, asked the Queen if she had enjoyed pancakes at the request of his four-year-old son.
"My little boy was very upset that he couldn't come with me to see the Queen, but he told me to ask her a question on his behalf. He wanted to know if she had pancakes today, and she said 'yes' but that she didn't make them herself," said Mr Briggs.
The Maori King has pulled out of a meeting with the Duke and Duchess of Cambridge during their New Zealand tour.
His officials suggested the engagement was not long enough to do justice to the status of the royal visitors.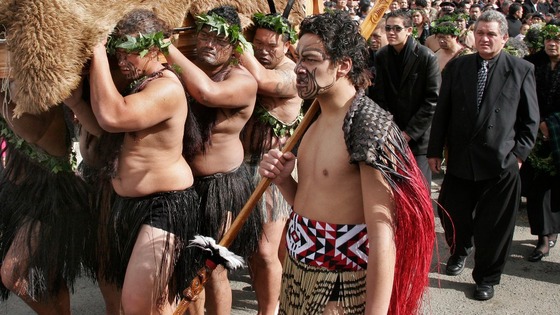 "They were offered a 90-minute slot, that was longer than pretty much any other engagement that they have, and King Tuheitia's people decided that wasn't long enough and on that basis they rejected him attending," New Zealand Prime Minister John Key said in statement.
The Cambridges were due to meet King Tuheitia, a former truck driver who ascended to the throne in 2006, on the country's North Island at Turangawaewae, his official residence and reception building.
The Maori King's office issued a statement which reportedly quoted a senior official who said the monarch was "not some carnival act to be rolled out at the beck and call of anyone, and nor should we be prepared to compromise our tikanga to fit into a pre-determined schedule".
Advertisement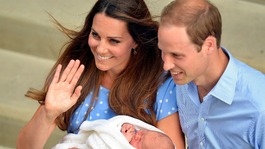 Plans reveal Prince George is to join Duke and Duchess of Cambridge's New Zealand and Australia Royal visit.
Read the full story
The Queen has visited Chequers where she and the Duke of Edinburgh had lunch as guests of Prime Minister David Cameron and his wife Samantha. It is the first time Her Majesty has visited the PM's official country residence in Buckinghamshire since 1996.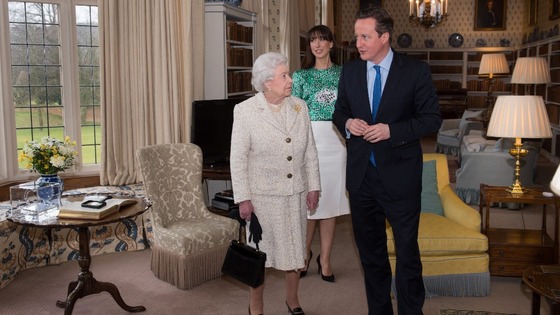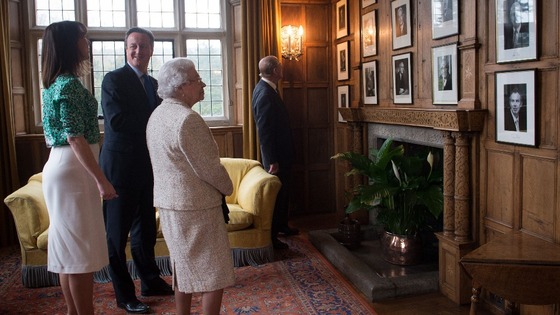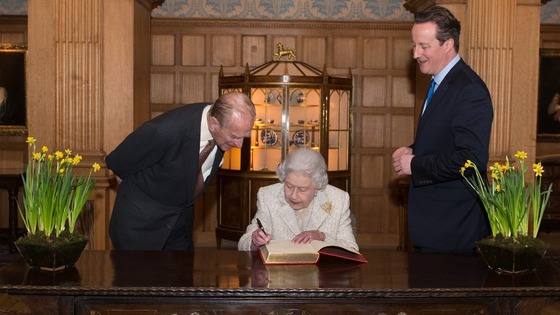 The Duchess of Cornwall has given her backing to efforts to stamp out female genital mutilation (FGM), according to a leading campaigner.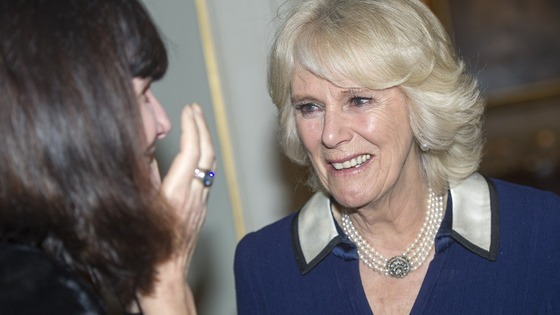 Anti-FGM charity founder Nimco Ali said Camilla gave the "royal seal of approval" during a reception for the Southbank Centre's Women of the World festival, which starts next month.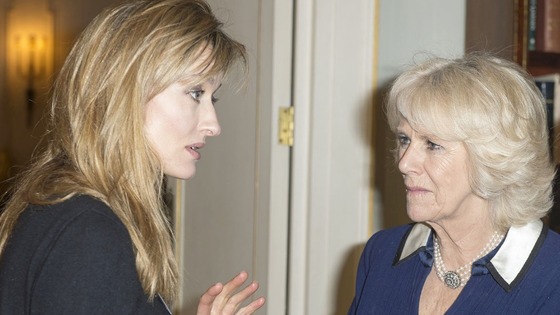 The co-founder of the Daughters of Eve charity said: "Camilla said she thinks the campaign is terrific and she heard about the stuff we're doing. She said she was impressed with the work and wanted more information about the campaign."
Camilla's support comes after the Equality and Human Rights Commission today wrote to Norman Baker, the minister responsible for the Government's strategy to combat FGM.
In the letter to the minister, the EHRC expressed concern that the £100,000 fund identified for charities to raise awareness about FGM is inadequate.
The Duke of Edinburgh was given a real taste of Army life with some colourful barrack-room language as he visited the 1st Battalion Grenadier Guards at Aldershot.
Normally, soldiers are on their best behaviour for a royal visit, but one player in a football match could not contain himself from complaining in no uncertain terms how tired he was after being substituted in a game between corporals and guardsmen.
Doubled up in pain and exhaustion on the touchline, the soldier appeared unaware Prince Philip was standing only five yards away as he went through a lexicon of swear words to describe his agony.
"Are you all right? asked the Duke, who was talking to a group of sergeants on the touchline. "No, I'm f*****," said the soldier, still bent double with his head down.
Philip, 92, no stranger to the odd swear word after a career in the Royal Navy, laughed and then continued to chuckle away to himself as the substituted player finally looked up and walked off looking slightly sheepish.
Load more updates