Facebook and Instagram have denied their services were hacked today, blaming a 40-minute outage on "a change that affected our configuration systems".
It comes hacker group Lizard Squad claimed responsibility for the outages which left users unable to log into the sites earlier today.
A spokesman for Facebook, which owns Instagram, said: "Earlier today many people had trouble accessing Facebook and Instagram.
"This was not the result of a third party attack but instead occurred after we introduced a change that affected our configuration systems.
"We moved quickly to fix the problem, and both services are back to 100% for everyone."
Hacker group Lizard Squad have claimed to be behind the outage at Facebook and Instagram.
They have previously claimed responsibility for cyber attacks on the Playstation Network and Xbox Live services and most recently theMalaysia Airlines website.
Advertisement
Facebook and Instagram appear to be back online after both sites suffered outages.
Users had taken to Twitter to report issues logging onto their profiles with others, such as Rosenberg Police in the US, taking the outage in good humour.
Instagram had also reported having problems but was also back online.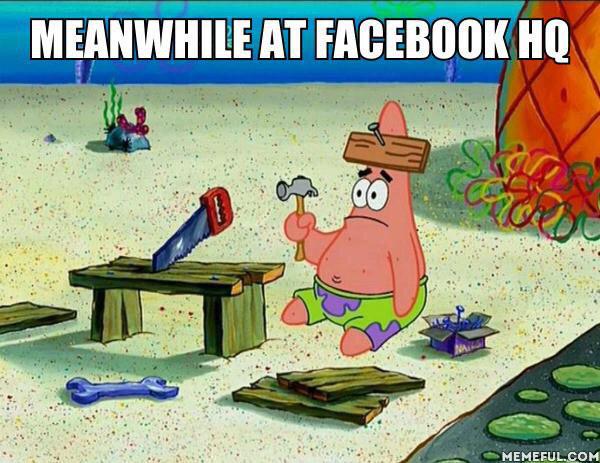 Instagram has said it is aware of an issue that has caused its site to go offline, saying it is working to fix the problem.
We're aware of an outage affecting Instagram and are working on a fix. Thank you for your patience.
Social network sites Facebook and Instagram appear to be down.
People took to Twitter to report issues logging on to their profiles.
Is Facebook down for everyone else or just me?
Facebook is down. I'm currently standing outside on the sidewalk offering pics of my breakfast & cat to anyone walking past. #facebookdown
Technology will drive breakthroughs in global health, education and agriculture, improving the lives of people in the world's poorest countries faster over the next 15 years than at any other time in history, Bill Gates has predicted.
In the latest Gates Foundation annual letter, Gates and his wife Melinda write that people will have more opportunities to get an education, eat nutritious food and benefit from mobile banking.
These breakthroughs will be driven by innovation in technology - ranging from new vaccines and hardier crops to much cheaper smartphones and tablets - and by innovations that help deliver those things to more people, they said.
The Gates Foundation predicts the following breakthroughs by 2030:
Child deaths will be halved and more diseases will be eradicated.
The number of women who die in childbirth will be reduced by two thirds.
Diseases such as polio, guinea worm, elephantiasis and blinding trachoma will be eradicated.
People with malaria will be prevented from spending it to the mosqutios that bite them due to a vaccine.
Agricultural productivity will increase by 50% across Africa.
Digital banking will grow. By 2030, 2 billion people who don't have a bank account today will be storing money and making payments with their phones.
Online education will flourish due to software developments, the growth of high-speed networks and smartphones becoming more affordable.
Advertisement
The 'Worst Passwords' report shows which ones to avoid to stay safe and secure online.
Read the full story ›
Technology experts welcome Microsoft's latest offerings, saying it shows the company is making up ground against Apple and Google.
Read the full story ›
The latest software promises to be the "best Windows yet" as the technology company tries to re-establish itself against rival Apple.
Read the full story ›
Police said they had made a "significant arrest" today following the 2014 cyber attacks on Sony PlayStation and Microsoft Xbox systems.
An 18 year-old-man was arrested on suspicion of unauthorised access to computer material and officers from the National Cyber Crime Unit seized electronic and digital devices from the teenager's Boundary Street home in Southport.
Deputy Chief Constable Peter Goodman, national policing lead for cyber security, said: "This arrest demonstrates that we will pursue those who commit crime with the false perception they are protected within their own homes or hiding behind anonymous online personas."
Load more updates