Students at Marysville-Pilchuck High School in Washington are overcome with emotion at hearing their classmate was shot dead.
Read the full story ›
Four students shot after "Homecoming Prince" Jaylen Ray Fryberg opened fire in a US school killing a classmate before turning the gun on himself remain in hospital.
The surviving victims are said to be two males and two females all under the age of 18.
Officials said two are being looked after in hospital while the other two are cared for at a medical centre, but did not give any further details.
The type of gun Fryberg used in the attack was not revealed but police confirmed it was legally registered.
Advertisement
The community in Marysville, where a student is believed to have shot dead a classmate before turning the gun on himself, is "heartsick", according to the school's superintendent.
Dr Becky Berg said the Marysville-Pilchuck High School wanted to extend its thoughts and prayers to everyone affected and that the investigation into exactly what happened was still ongoing.
A female nurse who was quarantined at a New Jersey airport today after returning from West Africa has a fever, health officials said.
The New Jersey Health Department said the woman is now in isolation and being evaluated at University Hospital in Newark but gave no further details on whether it was Ebola.
A two-year-old Mali girl, who became the first to die of Ebola in the country, could have exposed hundreds of people to the deadly disease.
The tot, who has not been identified, had travelled hundreds of kilometres by bus with her grandmother to seek treatment.
Health workers are now scrambling to trace hundreds of people she may have come into contact with.
In a statement Mali's government confirmed the detah and said: "In this moment of sadness, the government would like to express its condolences to her family and reminds the population that maintain very strict hygiene rules remains the best way to contain this disease."
Ebola has killed 4,900 people mainly in nearby Liberia, Sierra Leone and Guinea.
Israeli forces have shot dead a Palestinian-American teenager, US officials said.
Orwah Hammad, 14, was shot in the head in the village of Silwad on Friday.
An Israeli army spokesman confirmed they had hit a Palestinian man who was hurling a molotov cocktail at them but said they would investigate the shooting.
US State Department spokeswoman Jen Psaki called for a "speedy and transparent investigation."
She added: "The United States expresses its deepest condolences to the family of a US citizen minor who was killed by the Israeli Defense Forces during clashes in Silwad on October 24."
Earlier this week a Jewish baby girl was killed when a Palestinian man slammed his car into pedestrians at railway stop.
Her death followed that of five-year-old Palestinian girl Enas Shawkat, 5, who was run over by an Israeli motorist in the West Bank.
Peace talks between Israel and the Palestinians collapsed in April.
Advertisement
New York and New Jersey will automatically quarantine medical workers returning from Ebola-hit countries, officials say.
The measures announced by the two states, which go beyond the current restrictions imposed in the US, come as medical detectives try to retrace the steps of New York doctor Craig Spence, who tested positive for the deadly virus on Thursday.
The new policy applies to medical workers returning to New York's JFK airport and Newark Liberty International Airport in New Jersey.
One female healthcare worker has already been ordered into quarantine.
The parents of murdered teenager Hannah Graham have said they are "devastated by the loss of our beautiful daughter".
In a statement John and Sue Graham thanked police, emergency workers and hundreds of volunteers who searched for Hannah, whose remains were discovered five days ago.
"Please continue to hold these families in your thoughts and prayers," they added.
Police had already charged 32-year-old Jesse Matthew Jr with her disappearance.
The Albemarle County Commonwealth Attorney's Office said they would now determine what charges will be brought against him.
He is further charged in connection with the disappearance of another woman, Morgan Harrington, whose body was discovered in 2010.
A student who opened fire at a high school has been named as Jaylen Ray Fryberg, NBC News reports, citing law enforcement sources.
The American football player was a first year described as 'happy and popular' by fellow students and had recently been named 'Homecoming Prince'.
"Everybody knew him. Everybody liked him," Bryce Vitcovitch, a member of the school's football team, told NBC station KING of Seattle. "This is just a huge shock to everybody. For the most part, he was a really happy kid."
On his social media profiles Jayden appears to have been shattered after recently breaking up with his girlfriend.
One of the two US nurses who have survived the Ebola virus after contracting the disease from a dying patient has shared a hug with Barack Obama after meeting the president at the White House.
Nina Pham had been transferred to a specialist treatment centre in Maryland, near Washington DC, after initially being treated in Texas.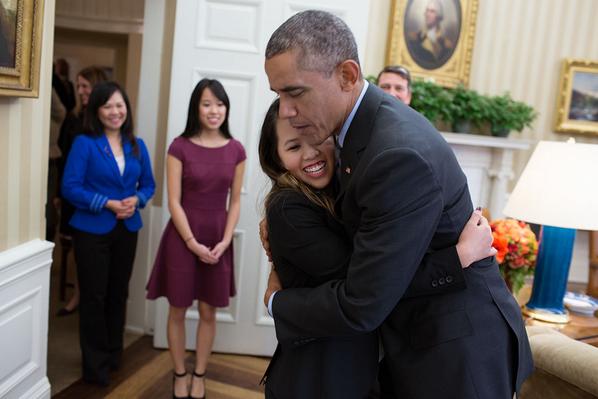 Ms Pham's meeting with Mr Obama came hours after she was released from hospital after being publicly declared virus free.
Her colleague Amber Vinson was also declared free of Ebola earlier today after receiving treatment in Atlanta.
Load more updates