Video report by ITV News Science Correspondent Alok Jha
The deepest part of the world's oceans has been caught on camera for the first time.
A remotely operated vehicle fitted with a camera is currently scouring parts of the 10,994 metre deep Mariana Trench, located in the western Pacific Ocean.
It is probably the world's most remote place; in fact more people have walked on the moon than travelled down so deep.
The cameras have descended to depths of around six and a half miles (4,064 metres).
The exploration vessel has been filming down there for several weeks now and, in the scientific community, these are apparently the must see pictures of our time.
.
North Korea's leader hailed the testing of a H bomb as his greatest achievement in office during the first congress in 36 years.
Read the full story ›
Advertisement
In the hours following the incident, journalists Can Dundar and Erdem Gul were found guilty in their trial for revealing state secrets.
Read the full story ›
President Erdogan refuses to amend his country's terror laws in return for visa-free travel in Europe for his citizens.
Read the full story ›
A raging wildfire in Alberta has now spread to 210,000 acres following dry and blustery conditions, coupled with high temperatures and low humidity.
Bill Patzert, a climatologist at NASA, told CBS: "The flames are moving so fast that they are nearly impossible to fight. In a way, it's a perfect storm."
The Alberta government have confirmed 1,100 firefighters, 145 helicopters and 22 air tankers were currently tackling 49 wildfires across the western and southern parts of the state.
According to local media, over the past 24 hours a further 25,000 people have been evacuated including 8,000 by air.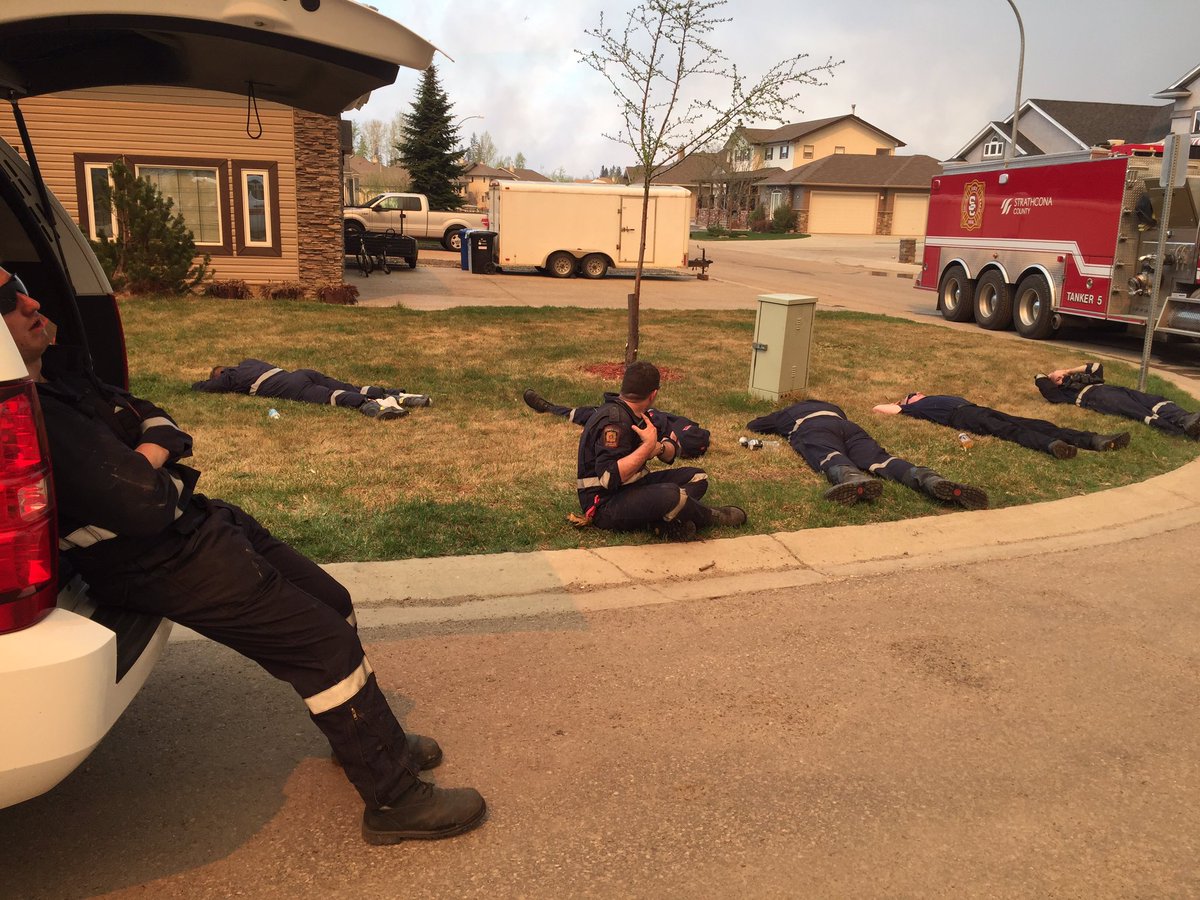 Seven firefighters in the Canadian town of Fort McMurray have been snapped taking their first rest in almost a day.
Posted online by the Strathcona Fire Department, the firefighters are pictured in an apparently safe area, lying on the grass with houses seemingly unaffected from the devastating wildfires that have engulfed other parts of the state.
Alberta firefighters are currently tackling one of the worst bush fires in Canadian history with over 90,000 people - including whole towns 30 miles away - evacuated.
Advertisement
Foreign Secretary Philip Hammond has described the bombing of a refugee camp in north-west Syria as "horrifying."
Joining the international outcry, Mr Hammond said: "Reports of the bombing of a refugee camp in Samarda... are horrifying. The Assad regime's contempt for efforts to restore the cessation of hostilities in Syria is clear for all to see."
Earlier on Thursday, the Mariinsky orchestra from St Petersburg performed at the ancient city of Palmyra - an act Hammond called "tasteless."
"This attack [in Samarda] took place against the backdrop of a concert in Palmyra, a tasteless attempt to distract attention from the continued suffering of millions of Syrians. It shows that there are no depths to which the regime will not sink. It is time for those with influence over Assad to say enough is enough."
Journalists hoping to see a once-in-a-generation 'coronation' of leader Kim Jong Un were instead taken on a factory tour.
Read the full story ›
Washington has denounced the bombing of a refugee camp in Syria.
28 people were killed when air strikes hit a refugee camp in Idlib on Thursday. Authorities fear the toll could rise given the number of seriously wounded.
White House spokesman Josh Earnest said: "There is no justifiable excuse for carrying out an air strike against innocent civilians who have already once fled their homes to escape violence."
He added: "These individuals are in the most desperate situation imaginable, and there is no justification for carrying out military action that's targeting them."
Belle Gibson rose to fame by claiming to have beaten brain cancer using a healthy diet and supplements - but later admitted it was all a lie
Read the full story ›
Load more updates