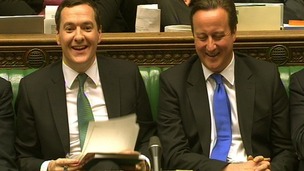 Today Chancellor George Osborne revealed his Autumn Statement but what does the statement mean for you?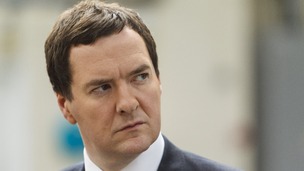 George Osborne has delivered his first upbeat assessment of the economy, although he cautioned that there's still more work to do.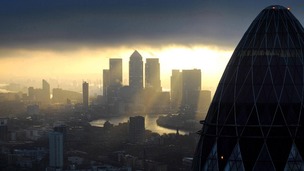 The Chancellor has chosen measures today that should shove the recovery along and make it a bit easier for some companies to do business.
Live updates
Watchdog plans to give MPs a £7,600 pay rise
Labour's Jack Straw has said MPs pay must increase to attract "people of modest backgrounds" into politics.
The Independent Parliamentary Standards Authority (Ipsa) is expected to increase MPs' pay by 11 per cent to take effect after the 2015 general election.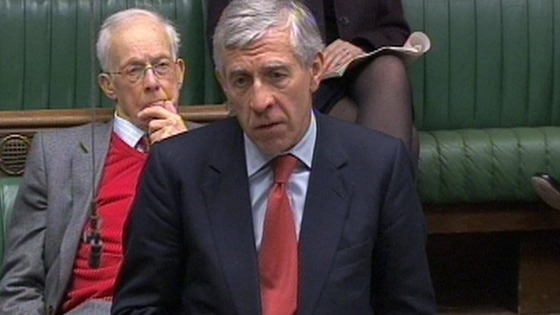 Mr Straw, who will stand down as an MP at the next election, admitted said there was never a right time to increase MPs pay but said the salary must be sufficient enough to attract a wide range of people including those who had not inherited family wealth or homes.
Speaking on Radio 4's The World This Weekend, the former Foreign Secretary questioned whether it was right MPs pay had "fallen so far behind" some primary and secondary school headteachers, local government figures and senior journalists.
Watchdog plans to give MPs a £7,600 pay rise
"Most people would find it pretty extraordinary that [IPSA] would be recommending a large rise for MPs at a time when living standards in this country are under pressure," Chief Secretary to the Treasury Danny Alexander told ITV News.
"I would still appeal to IPSA even at this late stage to recognise that the economic climate - the climate of pay for people in the public sector particularly - is one of continuing restraint and that same principle should be applied to MPs," he said.
Advertisement
Ukip councillor stands by 'send them back' video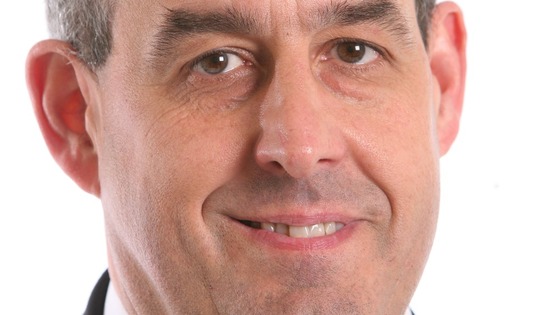 Shadow immigration minister David Hanson called for an apology after comments made by Ukip councillor Victoria Ayling.
"This type of offensive language should have no place in modern Britain," he said.
"British people do not deserve to be 'sent back home' because this is their home.
"It has taken us years to defeat the ideology and language of the NF [National Front] and the views of the BNP [British National Party] and they should not be resurrected by someone calling themselves a serious politician.
"She needs to apologise and repudiate the use of this type of language and thinking."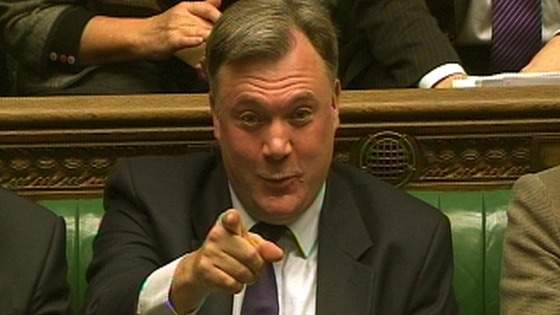 Shadow chancellor Ed Balls claims he "couldn't give a toss" about speculation over his job security.
Balls, who was criticised in some quarters for his speech after the Autumn statement on Thursday, insisted he had "never been less bothered" about "gossip and tittle tattle" about his performance in a 20-year career.
The shadow chancellor said the massed ranks of Tory MPs were always going to try to shout down his message and claimed many people have congratulated him on his performance.
Watch: Ed Balls has 'never been to the pub' with Ed Miliband
Ukip councillor stands by 'send them back' video
Other remarks made by Ukip councillor Victoria Ayling in the Daily Mail video include:
...send them back.

[Rob Ayling] It's a bit National Front isn't it?

[Victoria Ayling] It's right though. But anyway...
Multiculturalism does not work - Britishness does.

[Away from camera] Multiculturalism is dead, I'm allowed to say that but maybe 'Britishness' is waving the National Front flag a bit.
I just want to send the lot back, but I can't say that.

[Rob Ayling] We'll nip that out in case...

[Victoria Ayling] Bribery, blackmail! We need the blackmail music, don't we!
Ukip councillor stands by 'send them back' video
Victoria Ayling told the BBC that her "send the lot back" comments were made in reference to illegal immigrants and that the Mail story was based only on "snippets" of the political video she made with her husband in 2008.
Advertisement
Ukip councillor stands by 'send them back' video
Ukip leader Nigel Farage told the Daily Mail that Victoria Ayling's comments were "slightly odd", but added:
I have met her two or three times and I have discussed policy at length before accepting her into the party.

I had no reason to believe she held views that were extreme or inconsistent with ours.

While this comment looks odd and unpleasant there may be a context here that is slightly different to the way it appears.
Ukip councillor stands by 'send them back' video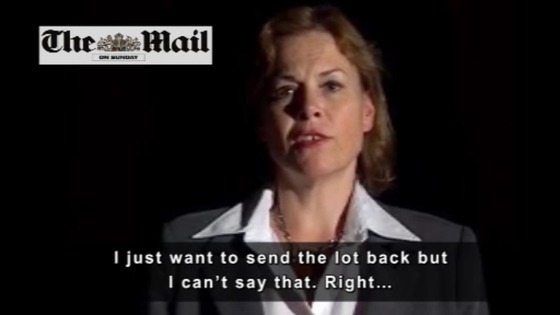 Ukip politician Victoria Ayling has hit her party with a new racism row after footage was published in which she said all immigrants to Britain should be sent home.
In video filmed by her then-husband Rob Ayling in 2008, the councillor makes off-the-cuff remarks including: "I just want to send the lot back but I can't say that."
The film, published by the Daily Mail, includes multiple takes of Ayling's attempts to explain her personal views on immigration - but also her comments to her husband behind the camera between takes.
The Ukip member defected from the Conservatives earlier this year.
Watchdog plans to give MPs a £7,600 pay rise
The chief executive of the TaxPayers' Alliance campaign group has said that the "public simply do not back the increase" to MPs pay.
Taxpayers will be furious that the pay rise comes at a time when MPs urge public pay restraint and the Chancellor tells us he can't afford to ease the burden of taxes on hard-pressed households and businesses.

Ipsa's own polling and research shows that the current level of pay to be broadly fair and that the public simply do not back the increase.

This announcement amounts to an unaccountable quango putting up two fingers to taxpayers. The rise must be rejected.
– Mathew Sinclair chief executive of the TaxPayers' Alliance
Watchdog plans to give MPs a £7,600 pay rise
Among measures already on the table to offset the cost of the rise - which is 9 per cent higher than the rate MPs will be on by 2015 - was an end to "resettlement grants" of up to £65,000 for departing MPs.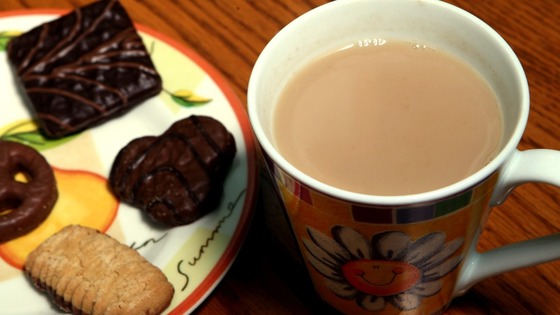 Under the plans that would be reduced to two weeks' pay for every year of service if they are under 41, and three weeks if they are older by 2020.
A £15 dinner allowance would be scrapped, claims for tea and biscuits would not be allowed, and taxpayer-funded taxis home only allowed after 11pm.
There would also be a crackdown on claims for running second homes, with costs such as TV licences and contents insurance no longer being met.
Read: Fury over controversial plan to hand MPs a £7,600 pay rise
Load more updates