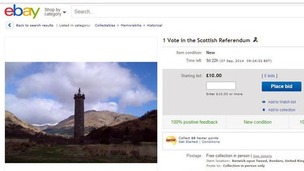 An investigation has been launched after listings appeared on eBay offering to sell votes in the upcoming Scottish independence referendum.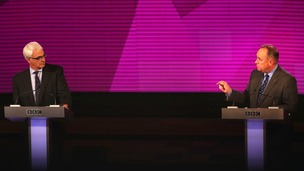 Bounce for leaving the union following second debate this week, but only 43% expected to vote yes in referendum on September 18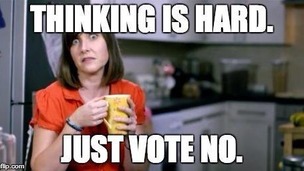 Twitter users poked fun at Better Together's advert - which showed a mother in a kitchen outlining her reasons for voting 'No'.
Live updates
Tory MPs 'prepare to defy Cameron over EU vote'
As many as 100 Tory MPs could be preparing to defy the party leadership by making a personal pledge to vote for a British exit from the EU in an in/out referendum.
The Independent reports that the eurosceptics are prepared to promise to vote 'No' to EU membership regardless of what concessions David Cameron can win from Brussels.
The Prime Minister has pledged to renegotiate the terms of British membership and then give the British people an in/out referendum in 2017.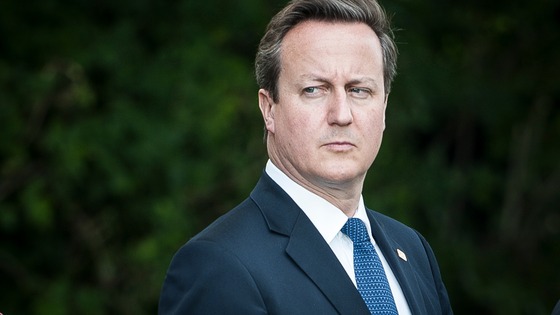 One backbencher, Rochester MP Mark Reckless, told the paper: "My election manifesto will confirm my view that we should leave the EU."
It is thought many Tory MPs consider making such a pledge the only chance they have of holding on to their seats in the face of a surge in support for Ukip.
Read: Farage: By-election win would signal landslide in politics
Almost half of young people are not engaged in politics, feel ignored and do not believe politicians are addressing their needs, according to a new survey.
Forty nine per cent of those surveyed by Sky News did not know the name or party of their MP and 47% said none of the major party leaders exemplified what they wanted in a political leader.
Just over a quarter (26%) of respondents said they were not engaged in politics and were not interested in getting more involved.
Advertisement
Ed Miliband has said half of Labour's MPs in the future should be women, as well as half of the party's front bench team.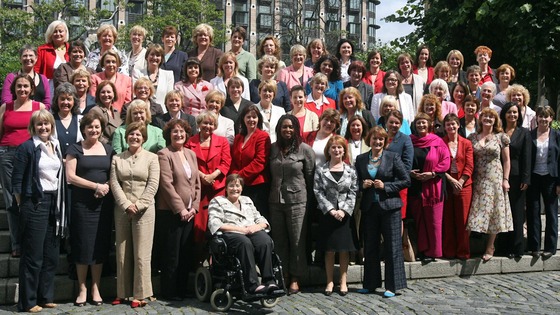 In an interview with Tony Blair's former spin doctor Alastair Campbell for the October edition of Red, he said: "We've got to get to 50% in the future, and we've got to get to 50% of women MPs in parliament for Labour."
He also said it was "right" to seek to raise the number of women in the shadow cabinet from its current level of 40%.
Salmond urges 'missing million' to register to vote
SNP leader Alex Salmond has urged the "missing million" unregistered voters to make sure they can have their say in the upcoming independence referendum.
Scots have until midnight tonight to register for the referendum, which will see 16 and 17-year-olds allowed to vote for the first time in a major poll.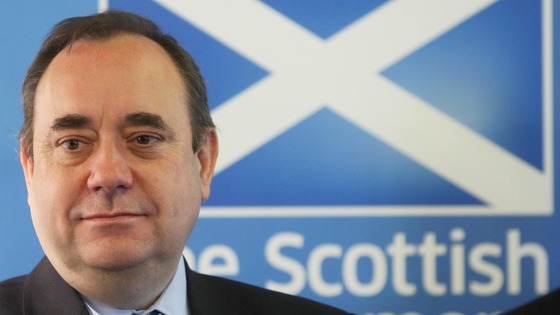 The First Minister said: "If you have friends or family who want to vote and are not registered, they have just hours to do so - this is their last chance to seize the wealth of opportunity offered by Scotland's historic referendum."
Read: Independence will put 'a million Scottish jobs at risk'
Tory MP Chris Kelly to stand down from Dudley seat
Conservative MPs have voiced their disappointment on Twitter about Chris Kelly's decision to stand down from the Dudley South constituency at next year's general election.
Very disappointed my colleague Chris Kelly will not contest his Dudley seat at the next election. We are losing the wrong people
Really sad that my friend and Parliamentary neighbour Chris Kelly is standing down at the next election, a great guy who will be missed
Sorry to see Chris Kelly standing down as an MP. He's a good man. Loss to Parliament. I suppose he is more than half my age!!
Tory MP Chris Kelly to stand down from Dudley seat
Conservative MP Chris Kelly has announced he will stand down from his Dudley South seat at the 2015 general election.
The 36-year-old will be leaving Parliament after just one term, having won the constituency from Labour in 2010.
In a statement on his website he said he was "proud to have served the good people of Dudley South for the past five years" but did not give a reason for his decision.
Advertisement
Salmond urges 'missing million' to register to vote
Independence will put a million Scottish jobs at risk, according to the Better Together campaign.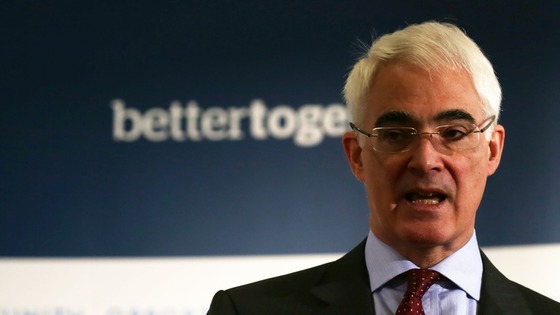 Launching a new poster campaign tomorrow, campaign chairman Alistair Darling is expected to say: "A million Scottish jobs rely on trade within the UK. "That is a million opportunities for families in Scotland because we are in the UK and I want to create more opportunities.
"One million jobs rely on our links with the UK. I want a million more - not to put the million we currently have at risk."
Salmond urges 'missing million' to register to vote
Alex Salmond has rejected calls for Scottish ministers to withdraw their their threat to renege on UK debt if they cannot secure a currency union.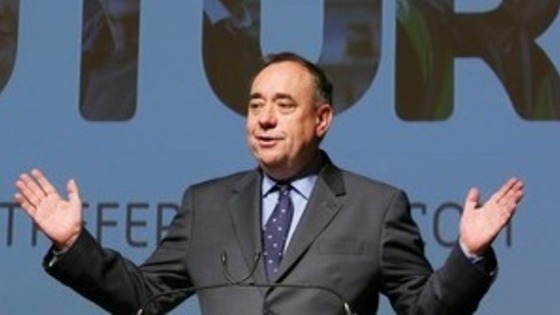 In response to a letter from Chief Secretary to the Treasury Danny Alexander to the Scottish Government urging its ministers to roll back on its "bogus" debt threat, the Scottish First minister said, "the contractual legal liability lies with the UK Government."
He told BBC Sunday Politics Scotland: "Clearly, if Danny Alexander wants to take all of the assets then he gets stuck with all of the liabilities, which is why our reasonable position is much better."
He added: "We're putting forward an argument that we should share assets and liabilities, which is a wholly responsible position."
Tory MPs 'prepare to defy Cameron over EU vote'
Ukip leader Nigel Farage said a by-election win for his party in Clacton would signal a "landslide in British politics".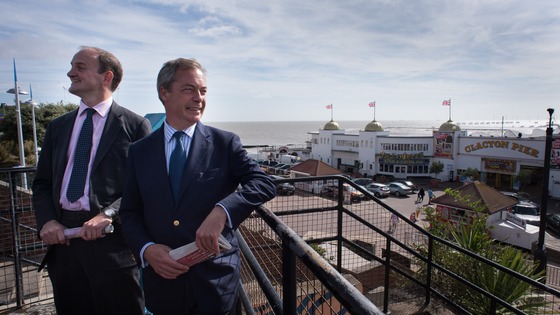 The Conservative Party is set for a humiliating defeat to Douglas Carswell - who resigned from the Tories - according to an opinion poll in the Mail on Sunday, which gave Ukip a massive 44 point lead.
Mr Farage predicted a Ukip win would result in "more and more people coming over to us" and predicted the party could hold the balance of power after the next General Election.
This is the moment. If we win the by-election in Clacton, it will create a landslide in British politics. If we lose, then selling ourselves as a party that can win a significant number of seats will get a lot harder.
– Nigel Farage speaking to the Sun on Sunday

He added: "If Douglas wins this by-election, then there will be more and more people coming over to us. We could end up holding the balance of power by next May."
A political punter could make £1 million if Scotland votes No to independence, bookmaker William Hill said.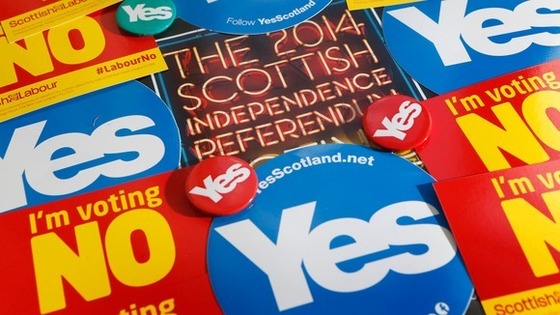 Read: Scottish referendum votes put up for sale on eBay
The customer had already put a record £600,000 on the outcome of the referendum and added a further £200,000 to his wager, meaning he stands to collect £973,333 should the outcome of the poll be a No vote.
This gentleman's stake of £600,000 was already a record for political betting, but his latest 'investment' as he calls it, takes his total wager up to £800,000 - the biggest amount ever gambled on the outcome of a political event.
– William Hill spokesman Graham Sharpe

The man, who cannot vote in the referendum, staked his initial bet of £400,000 at odds of 1/4 in June 2014, followed it up with an addition £200,000 at odds of 1/6 at the beginning of August, then added a third instalment on Saturday at odds of 1/5.

Read: Over 40% reject currency union with independent Scotland
Load more updates