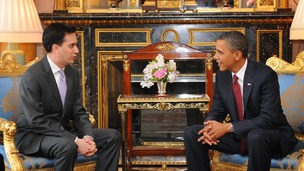 The Labour leader's 'brush-by' with Barack Obama is designed to help fashion the image of an international statesman in waiting.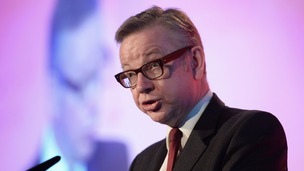 Michael Gove will attend all cabinet committees AND the National Security Council is likely to be a very powerful Chief Whip indeed.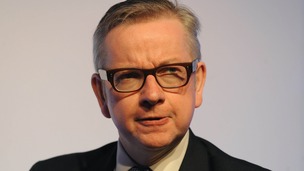 Michael Gove got stuck in the toilet on his first day as chief whip, a Labour MP has told the Commons.
Live updates
Nick Clegg has launched an attack on Prime Minister's Questions, calling the weekly debate a "complete farce" that ordinary people find "totally off-putting".
Speaking on Channel 4's Sunday Brunch programme, the Liberal Democrat leader said: "It's just people... shouting at each other, it's a very concentrated, gladiator, sort of spectacle.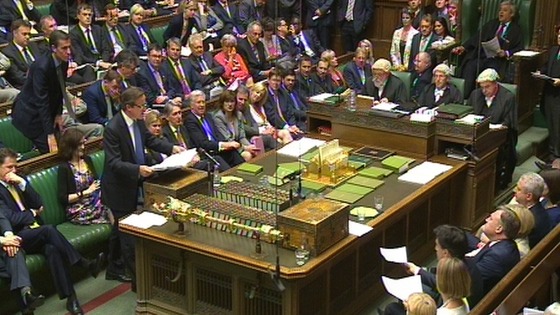 "There are some people who might like it, my own view is most normal people - and most normal people don't follow the ins and outs of politics - find the whole thing totally off-putting," he argued.
The Deputy Prime Minister also made broader criticisms of Parliament, which he said was "stuck in the past".
"Some of the pomp and ceremony is all right but some of it is just so out of date. This is a place which had a 19th-century shooting gallery but didn't have a creche until quite recently," he said.
Ken Clarke warns over 'unbalanced' economic recovery
Ken Clarke has claimed the Tory press office tried to keep him away from the television cameras during his time in government, even attempting to prevent him from going on Question Time.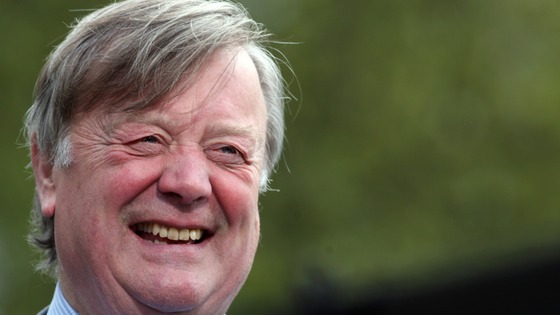 "I had a great row with them [Conservative press officers] when they told the producer of Question Time that I was ill and they were able to provide a replacement," Clarke said during an interview with the Observer.
" It never occurred to them that I could ring up the producer. She said: 'I'm told you are ill.' After that, I got even more freelance."
The former minister admitted there was "constant friction" between himself and David Cameron, saying his views sometimes "didn't coincide with No 10's".
Read: Clarke says economic recovery is unbalanced and still 'fragile'
Advertisement
Ken Clarke warns over 'unbalanced' economic recovery
Former Tory Cabinet minister Ken Clarke has questioned the strength of the recovery, claiming the economy is still "fragile".
Mr Clarke, who retired from the government in the reshuffle, said the economy is "not firmly enough rooted" in a balance between manufacturing and services, leaving it prone to shocks.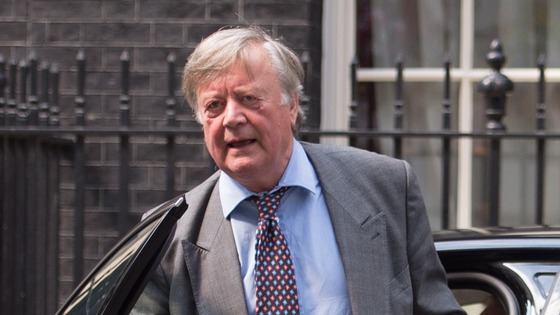 The former minister did however declare himself a "great fan" of Chancellor George Osborne and said the Conservatives had saved the country from calamity by reining in spending.
Clarke, 74, told the Observer that the economy still has a "long, long way" to go before sustainable levels of growth could be maintained.
The former chancellor added that Britain must break out of the "ludicrous cycle" of house price booms followed by crashes.
Read: Ken Clarke 'demob happy' at decision to leave government
The granddaughter of the late Labour politician Tony Benn has been selected to stand in next year's general election, as she bids to become the fifth generation of her family to sit in the Commons.
Emily Benn will contest Croydon South for Labour in May next year, but she will have to overturn a 15,818 Tory majority if she is to win the seat and join her uncle Hilary Benn in the Commons.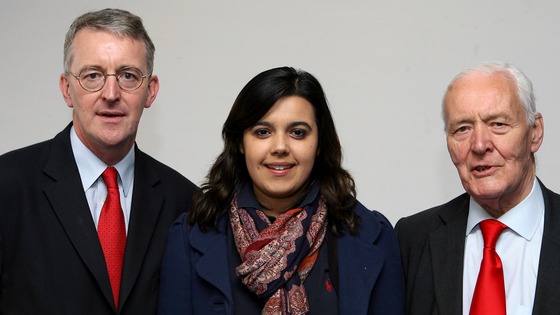 Benn, 24, said it was "insulting" to suggest that her family's history had anything to do with her selection and insisted there was no extra pressure at become of her ancestry.
As well as her uncle and grandfather, Ms Benn's great-grandfather William Wedgwood Benn, her great-great-grandfather, Sir John Williams Benn and great-great-grandfather Daniel Homes, were all MPs.
Tony Benn died in March at the age of 88, with David Cameron describing his death as a "sad day for British politics".
Police probe into Viscount Tonypandy abuse allegations
Wales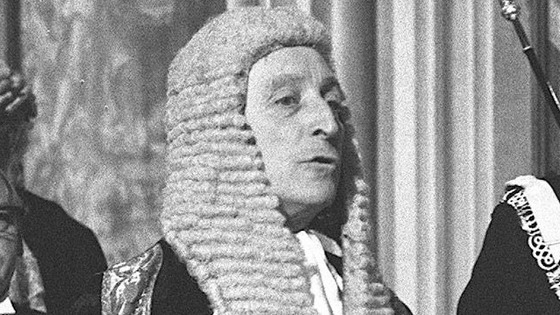 South Wales Police are investigating allegations that former leading Welsh politician, George Thomas, later Lord Tonypandy, reportedly abused a nine-year-old boy.
Miliband: Labour cannot spend big to solve Britain's problems
Ed Miliband will mark out a "new direction" for the Labour Party today as he tells a major party event that Tony Blair and Gordon Brown "did not do enough" to fix fundamental problems with the economy.
In a sign that he is trying to distance himself from previous Labour leaders, Mr Miliband will say: "We have moved on from New Labour. And we are not going back to old Labour."
Speaking at the National Policy Forum in Milton Keynes, Mr Miliband will argue Labour "did great things in Government to redistribute resources" but failed to tackle problems such as inequality and low rates of pay.
He will say a Labour government would instigate a programme to build "a wholly new economy, fit for the 21st century".
Advertisement
Miliband: Labour cannot spend big to solve Britain's problems
Labour leader Ed Miliband will tell the party's national policy forum that the party cannot revert to its traditional high-spending approach to social and economic problems if it wins next year's general election.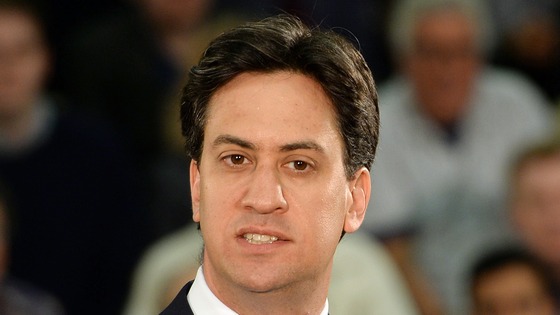 Mr Miliband will tell activists at the three-day event in Milton Keynes that higher spending is not the answer to the country's issues, as "you and I know we won't have the money".
"Higher spending is not the answer to the economic problem that we together have identified. Unless we fundamentally reshape our economy, we will only be able to compensate people for inequality and unfairness," Mr Miliband is expected to say.
He will also argue that Labour must be "more ambitious" in reforming areas including banks, energy markets, skills, housing and pay.
'Historic moment' as assisted dying bill debated in Lords
Lord Falconer has said it is a 'historic moment' after his assisted dying bill progressed to the next stage following a marathon 10 hours of debate on the issue in the House of Lords.
The approval of the second reading of the Labour peer's proposal has been given the go ahead.
However it must reach a third stage to complete its passage in the Lords, which is likely to happen before Christmas.
If it does not, the House of Commons will have the option to pick up the Bill - although this is not certain.
Even if Lord Falconer's Bill does reach MPs, the looming General Election in May 2015 makes it unlikely the Bill will ever become law in its current form.
'Historic moment' as assisted dying bill debated in Lords
A Labour peer whose wife's parents committed joint suicide after his father-in-law was diagnosed with terminal cancer has claimed an assisted dying law could have saved them from a death "clouded by a veil of secrecy and subterfuge."
Lord Mitchell said he had "no hesitation" in supporting Lord Falconer's Bill because it might have spared his family the double bereavement.
Instead of seeking advice, his father-in-law Jack - a Holocaust survivor whose entire family was wiped out by the Nazis - and his wife Ruth cut off communications with their relatives and retreated into a "secret world of preparation and disengagement."
Entrepreneur Lord Mitchell said Jack told him after his diagnosis of acute myeloid leukaemia caused by exposure to radiation: "I'm bloody well going to get out with my boots on." .
"There was not much room for misinterpretation," the peer added.
'Historic moment' as assisted dying bill debated in Lords
Former Archbishop of Canterbury Lord Carey has said assisted dying is "compatible with the Christian faith."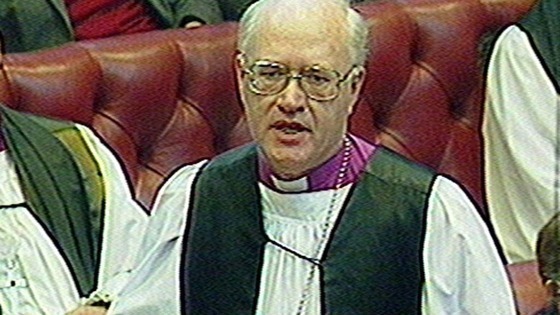 He told peers in the House of Lords: "For those who chide me, and they have, that my arguments and my change of heart is light on theological backing, let me tell you what theology is.
"It is about accompanying those very sick and very dying to that place where they feel most abandoned. If that is not theology of the best and purest kind, I really don't know what is."
Load more updates