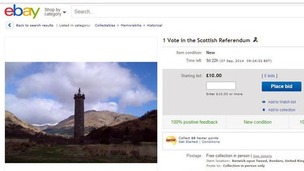 An investigation has been launched after listings appeared on eBay offering to sell votes in the upcoming Scottish independence referendum.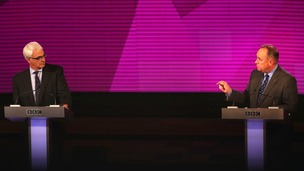 Bounce for leaving the union following second debate this week, but only 43% expected to vote yes in referendum on September 18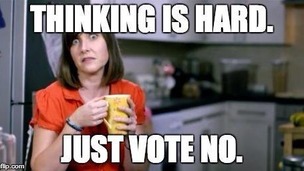 Twitter users poked fun at Better Together's advert - which showed a mother in a kitchen outlining her reasons for voting 'No'.
Live updates
Salmond urges 'missing million' to register to vote
Alex Salmond has rejected calls for Scottish ministers to withdraw their their threat to renege on UK debt if they cannot secure a currency union.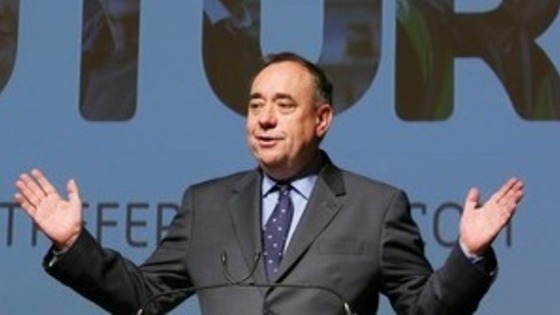 In response to a letter from Chief Secretary to the Treasury Danny Alexander to the Scottish Government urging its ministers to roll back on its "bogus" debt threat, the Scottish First minister said, "the contractual legal liability lies with the UK Government."
He told BBC Sunday Politics Scotland: "Clearly, if Danny Alexander wants to take all of the assets then he gets stuck with all of the liabilities, which is why our reasonable position is much better."
He added: "We're putting forward an argument that we should share assets and liabilities, which is a wholly responsible position."
Tory MPs 'prepare to defy Cameron over EU vote'
Ukip leader Nigel Farage said a by-election win for his party in Clacton would signal a "landslide in British politics".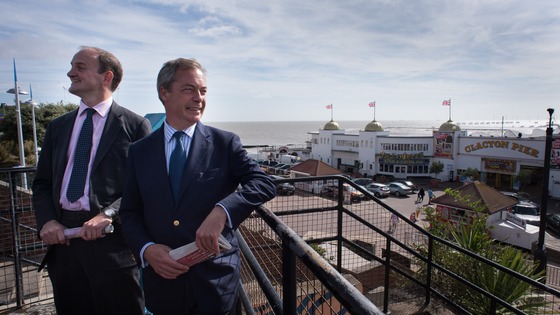 The Conservative Party is set for a humiliating defeat to Douglas Carswell - who resigned from the Tories - according to an opinion poll in the Mail on Sunday, which gave Ukip a massive 44 point lead.
Mr Farage predicted a Ukip win would result in "more and more people coming over to us" and predicted the party could hold the balance of power after the next General Election.
This is the moment. If we win the by-election in Clacton, it will create a landslide in British politics. If we lose, then selling ourselves as a party that can win a significant number of seats will get a lot harder.
– Nigel Farage speaking to the Sun on Sunday

He added: "If Douglas wins this by-election, then there will be more and more people coming over to us. We could end up holding the balance of power by next May."
Advertisement
A political punter could make £1 million if Scotland votes No to independence, bookmaker William Hill said.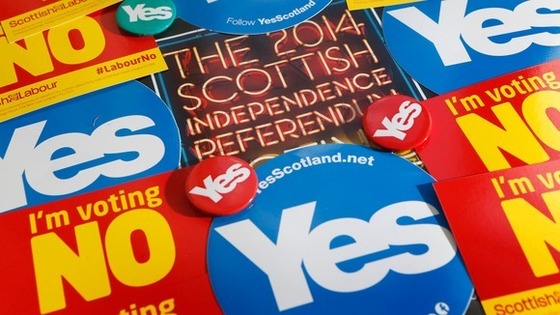 Read: Scottish referendum votes put up for sale on eBay
The customer had already put a record £600,000 on the outcome of the referendum and added a further £200,000 to his wager, meaning he stands to collect £973,333 should the outcome of the poll be a No vote.
This gentleman's stake of £600,000 was already a record for political betting, but his latest 'investment' as he calls it, takes his total wager up to £800,000 - the biggest amount ever gambled on the outcome of a political event.
– William Hill spokesman Graham Sharpe

The man, who cannot vote in the referendum, staked his initial bet of £400,000 at odds of 1/4 in June 2014, followed it up with an addition £200,000 at odds of 1/6 at the beginning of August, then added a third instalment on Saturday at odds of 1/5.

Read: Over 40% reject currency union with independent Scotland
Tory MPs 'prepare to defy Cameron over EU vote'
Ukip look set to win the Clacton by-election convincingly, according to a new poll.
The by-election follows the decision by MP Douglas Carswell to defect from the Conservatives to Nigel Farage's party.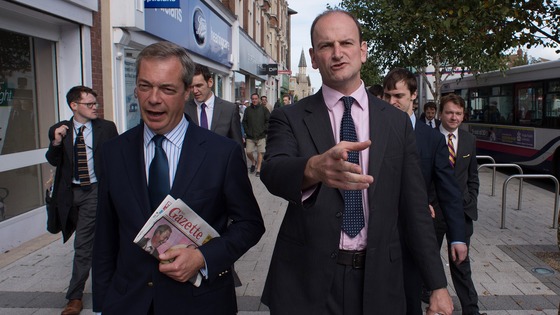 The Survation poll for the Mail on Sunday has Ukip on 64%, way ahead of the Tories on 20%, with Labour on 13% and the Lib Dems on just 2%.
Mr Carswell's personal appeal has helped the Ukip cause, with one in three respondents (34%) saying they would vote Ukip because they like him.
Salmond urges 'missing million' to register to vote
Over 40% of people across Britain do not believe there should be currency union if Scotland becomes a independent, according to a new poll.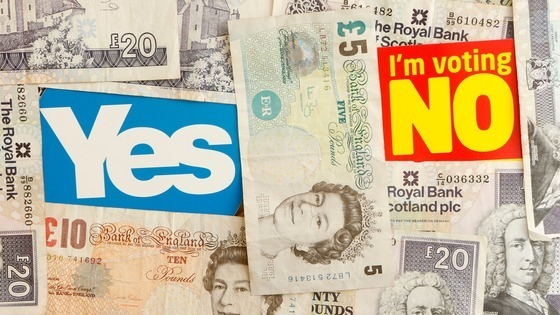 Asked the question: "If Scotland votes for independence should there be a currency union?" 44% replied with "no," the Springboard UK poll for the Sunday Express found.
A total of 22% welcomed sharing the pound while the remainder said they were not sure.
The poll of 2,008 people was carried out on August 28 was carried out in England, Wales and Scotland.
Of those polled in Scotland however, 60% said they were in support of a currency union, while 21% were opposed and 19% did not know.
Salmond urges 'missing million' to register to vote
Tennis star Andy Murray has reportedly said he will play for Scotland if the country votes for independence next month.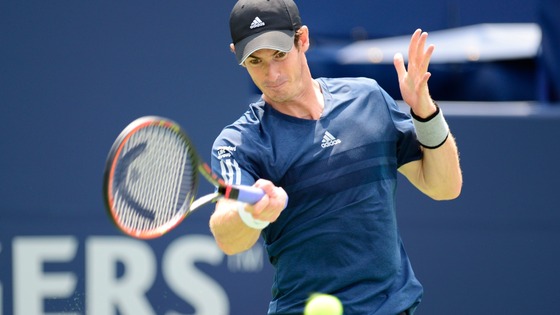 Britain's first Wimbledon champion in 77 years said: "If Scotland became independent, then I imagine I would be playing for Scotland."
Speaking after his defeat of Matthias Bachinger at the US Open, he added that he had watched some of the second debate between Scottish first minister Alex Salmond and Alistair Darling, who leads the Better Together opposition.
But he did not think that his countrymen would vote for independence, according to The Times (£).
He said: "I haven't thought that much about that yet because I don't think it's looking too likely that it's going to happen."
He added: "If it did happen, then it would be pretty much the first time in my life that I would have ever not been Great Britain - that has been normal to me."
Advertisement
Salmond urges 'missing million' to register to vote
A man has been arrested in Scotland after votes in the Scottish independence referendum were listed on the auction website eBay.
A spokesman for Police Scotland said:
Following police enquiries, a 28 year-old man was arrested in the Drumchapel area of Glasgow earlier today, Saturday 30 August 2014, in relation to an alleged contravention of Schedule 7 of the Scottish Independence Referendum Act 2013.
– police scotland

eBay told STV News that it has a policy of removing "any items posted on eBay that relate to an individual's vote where the Commission has concerns that this could lead to the law being broken".
Former Conservative minister Sir David Mitchell dies
The family of former Conservative minister Sir David Mitchell, who died aged 86 following a long illness, have paid tribute to the health professionals who looked after him.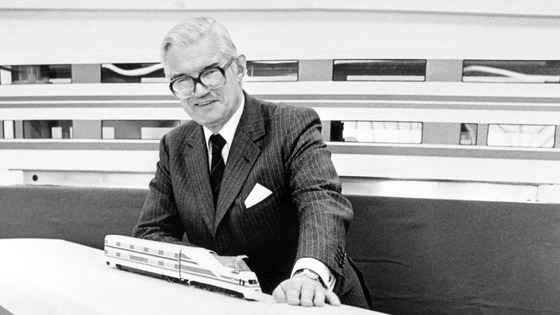 Sir David Mitchell, the former Member of Parliament for Hampshire North West and minister in the Thatcher governments has died today aged 86.

The family has expressed its gratitude to the health professionals and carers who enabled him to die peacefully in his own home.
– A family spokesman
Former Conservative minister Sir David Mitchell dies
Former Conservative minister Sir David Mitchell has died aged 86 following a long illness, his family has announced.
Sir David, who served under Margaret Thatcher in various departments including industry, transport and Northern Ireland, was the father of former Cabinet minister and current Tory MP Andrew Mitchell.
He was an MP from 1964 to 1997, representing Hampshire North West, and died at his home in Odiham, Hampshire, in the early hours of this morning.
George Galloway 'badly bruised' in street attack
Controversial MP George Galloway has been released from hospital after he was battered and bruised in a street attack, police have said.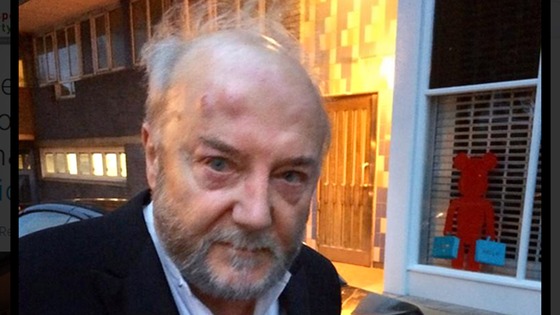 The pro-Palestine MP suffered a suspected broken jaw and rib as well as facial bruising when a man leapt at him and punched him after shouting about the Holocaust, his spokesman said.
A 39-year-old man arrested shortly afterwards on suspicion of assault occasioning actual bodily harm remained in police custody, a Metropolitan Police spokesman said.
Load more updates