A Labour MP has accused aides to Jeremy Corbyn and John McDonnell of a 'violation of privacy, security and confidentiality'.
Read the full story ›
Hate crime offenders face being slapped with tougher sentences after a surge in reports of abuse and attacks following the EU referendum.
Read the full story ›
Advertisement
Jeremy Corbyn has denied allegations of bullying saying "intimidation is not allowed" in the Labour party.
Read the full story ›
Jeremy Corbyn will call for a new wave of grassroots support as he launches his leadership campaign today.
Read the full story ›
Hillary Clinton has selected Tim Kaine as her running mate in the upcoming US presidential election.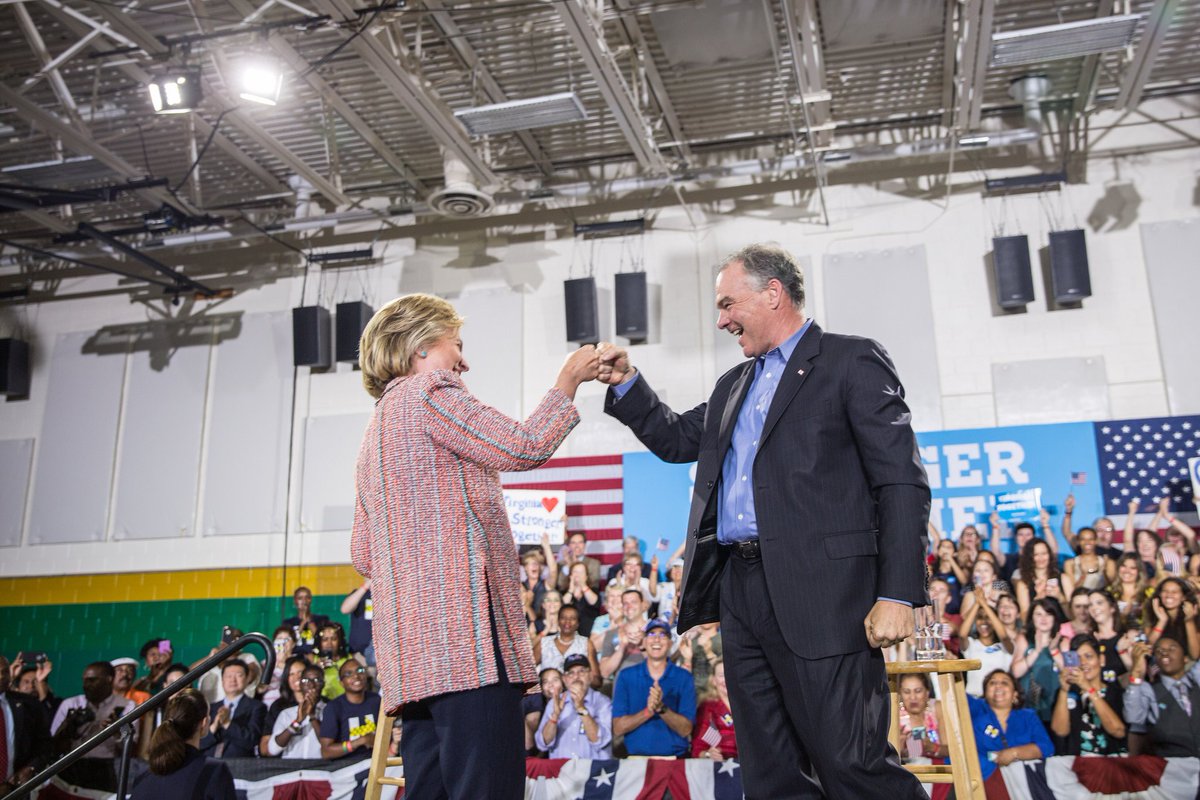 Making the announcement via Twitter, Mrs Clinton said the junior Senator from Virginia, had "devoted his life to fighting for others".
Commentators had predicted his selection based on his Spanish-speaking skills, which could help cement her popularity among the Hispanic population; as well as his position in Virginia, seen as a key state for victorious presidential candidates in the past.
He also took to Twitter to announce his delight, revealing he would be hitting the ground running by starting on the campaign trail in Miami on Saturday.
Just got off the phone with Hillary. I'm honored to be her running mate. Can't wait to hit the trail tomorrow in Miami!
Retail magnate Sir Philip Green's knighthood is being reviewed after the collapse of the BHS store chain, it has emerged.
Read the full story ›
Advertisement
Conor McGinn said after being annoyed by an interview he gave, Jeremy Corbyn considered calling Mr McGinn's father to put pressure on him.
Read the full story ›
Wood County in Ohio, with a population of 130,000, has voted for the winner in 23 of the last 29 presidential elections.
ITV News spoke to people in the city of Perrysburg to get a picture of who might so far have the lead in the presidential race.
Many said that they didn't vote for either Republican nominee Donald Trump or his Democract opponent Hillary Clinton in the recent Primary contest.
Many see Ohio as a must win as no Republican has ever won the White House without it.
The feeling on the streets here is that they aren't keen on either candidate- so it is all to play for.
Paris is angling to grab lucrative finance deals from London after a Brexit - but it could lose out on wine exports to thirsty Britons.
Read the full story ›
Francois Hollande today warned Theresa May that she cannot pick and choose among EU rules as the two met to begin talking over a Brexit.
The French president has been among the toughest of negotiators over Britain's planned EU exit.
Today his language was more conciliatory - but he stressed that the UK can't enjoy unfettered access to the single market unless it also allows free movement of EU nationals.
In turn, Ms May insisted that the UK will not be rushed into starting formal talks leading to a Brexit as she said it would take time to reach the right agreement.
Load more updates