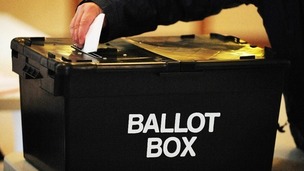 As deficit numbers come out, politicians are using the same figures to make different arguments.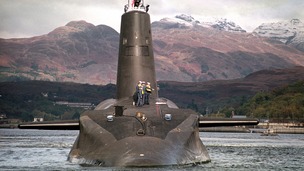 It's suggested Trident could be moved from Scotland if the country votes for independence. We look at where the nuclear deterrent could go.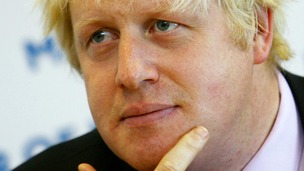 The Ipsos-MORI survey for the Evening Standard shows a leap in support for the Tories if London's mayor replaced David Cameron as leader.
Live updates
PM criticised for taking holiday during Iraq crisis
Former Foreign Secretary Sir Malcolm Rifkind has said Iran were "very helpful" in getting Iraqi Prime Minister Nouri al-Maliki to stand down.
Speaking to ITV news, he said: "We are going through a phase when Iran's interest is coinciding with the interests of the rest of the international community.
"It is unusual, but very helpful in getting this particular mess sorted out."
PM criticised for taking holiday during Iraq crisis
The Kurdistan government has insisted it is capable of fighting its own battle and has not requested combat support from the UK, Downing Street said.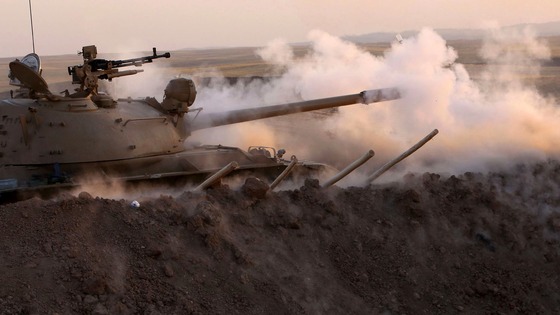 In a statement following a meeting of the government's national emergency Cobra committee, a No 10 spokesman said: "We remain open to supplying equipment directly and work is under way to identify what we could usefully provide.
"The UK is working hard with allies to make the most of our diplomatic, political, aid and military expertise.
"However as the Prime Minister made clear this morning, this is not about getting dragged into a war in Iraq. We will not be putting combat forces on the ground.
"Further, the Kurdistan Regional Government has not requested our assistance with putting combat forces on the ground.
"They say they are capable of fighting this battle, what they need is equipment which is why we will look at providing weapons to the Kurdish troops."
Advertisement
PM criticised for taking holiday during Iraq crisis
Pope Francis has said he is "willing" to go to Iraq during the crisis but does not think now is the right time.
He told Reuters: "At this moment, it would not be the best thing to do but I am willing to do it."
He also said the international community would be "justified" in stopping Islamist militants in Iraq, but it should not be for a single nation to decide how to act.
But the Pope said it was down to the United Nations to consider the issue.
A top Ukip politician has apologised "profusely" after calling a constituent from Thailand a "ting tong from somewhere."
Janice Atkinson, a Member of the European Parliament for the South East, was recorded making the comments by the BBC after meeting mobile food seller Fa Munday and her husband Vincent in Ramsgate.
She said: "So that was good. We've got Fa who's, I dunno, she's a ting tong from somewhere."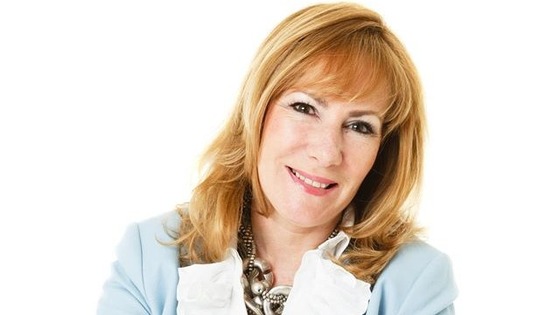 Mr Munday - a Ukip supporter - said he and his wife had been left shocked by the "outrageous" comments.
Ms Atkinson apologised afterwards, insisting the comments were naive rather than malicious.
I deeply regret the words I used and am incredibly sorry. It was poor judgment and naivety on my part rather than words spoken with any malice.

I am devastated that I have caused hurt and apologise profusely to both Mr and Mrs Munday.
– Janice Atkinson, MEP

A Ukip spokesman said the party "in no way condones" the use of language which reflects any prejudice.
PM criticised for taking holiday during Iraq crisis
Only one in five Britons believe the UK Government should try to defeat the Islamic State in its entirety, a ComRes/ITV News poll has found.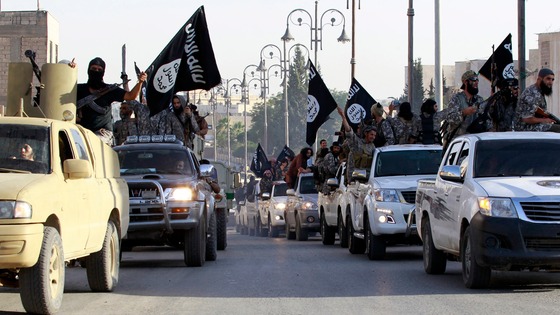 The public is split about how the government should respond to the threat of the militants in Iraq and Syria, with 29% believing IS fighters should be stopped from making further gains.
Some 30% of Brits said the UK should not get involved in the conflict, preferring to leave the situation to run its course, in the poll of 2,042 British adults.
Little support was shown for offering asylum to Iraqis under threat with just 24% thinking Iraqi Christians should be allowed to come to the UK.
PM criticised for taking holiday during Iraq crisis
David Cameron has told ITV News he will "return instantly" from his next holiday if needed to deal with the crisis in Iraq.
The Prime Minister has so far declined to recall parliament, and he explained that he "didn't think it was necessary", but has kept it under "under review".
But Mr Cameron told ITV News' Chris Ship that he always manages situations with his BlackBerry just a "few feet away" while he is on holiday.
Asked Cameron about recall & leaders being in holiday. Answer: Recall "under review". Holiday: I don't hand over & I always manage things
On holiday: PM says I won't be far away this time/I am always a few feet from my BlackBerry/I ensure govt properly represented at all levels
Cameron promises to "return instantly" should the need arises on his next holiday.
Advertisement
PM criticised for taking holiday during Iraq crisis
David Cameron has reiterated his commitment not to send British troops to Iraq to combat the threat of Islamist extremists.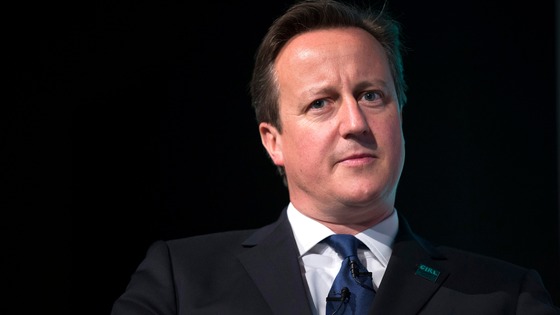 "Britain is not going to get involved in another war in Iraq," the prime minister told the BBC.
Mr Cameron said Kurdish forces were the "first line of defence" against Islamic State (IS) fighters, ruling out sending British "boots on the ground".
But he said the UK would continue "using the assets that we do have" as a "front-rank power".
Defence Secretary Michael Fallon said the UK's involvement in Iraq had moved beyond a humanitarian one, with British aircrafts gathering surveillance intelligence on IS militants.
David Cameron: Government will be more 'family friendly'
It is "fabulous news" that the Government is recognising the importance of relationships - because they have the power to fix some of the most common problems couples face, the head of a relationship counselling service told Good Morning Britain.
Ruth Sutherland, chief executive of Relate, said that of the one million people they see a year, most couples are arguing over money or the impact of work on family life and that "these are things within the gift of government to do something about."
Relate are to see their taxpayer funding doubled as part of the Prime Minister's plans to support families.
Brazilian presidential candidate killed in plane crash
Tens of thousands of Brazilians gathered in the north eastern city of Recife to bid farewell to presidential candidate Eduardo Campos, killed in a plane crash four days ago, as debate swirled about the impact of his death on the October election.
Locals waited hours in line to pay their respects in front of Campos's coffin and watch an open-air mass attended by a number of Brazilian officials, including President Dilma Rousseff and her predecessor, Luiz Inacio Lula da Silva.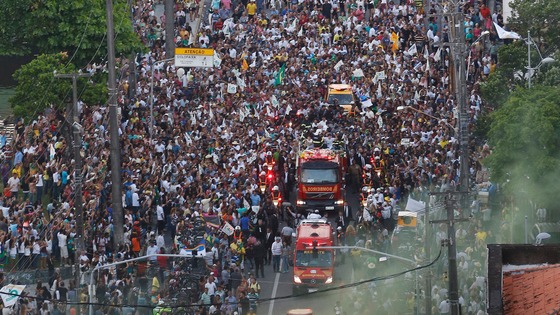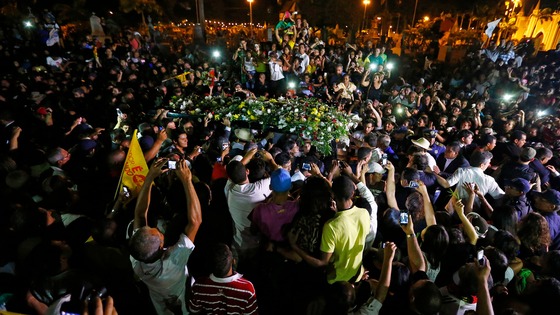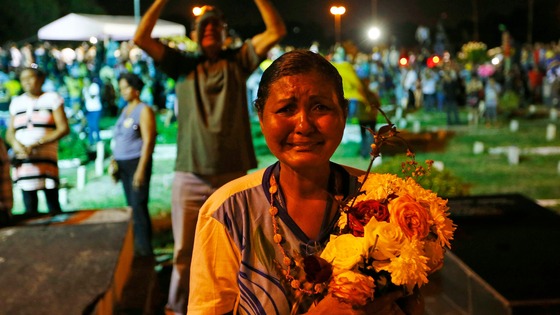 David Cameron: Government will be more 'family friendly'
For too long the Government has taken decisions "which ignore the impact on family," David Cameron will to say today, in a speech that will set out plans to make all domestic policies pass a "family friendly" test.
The Prime Minister will also announce that taxpayer funding for relationship counselling is to be doubled.
Mr Cameron is expected to say:
For someone from my political viewpoint who believes in building a stronger society from the bottom up, there is no better place to start than with family.

I want every government department to be held to account for the impact of their policies on the family.

The reality is that in the past the family just hasn't been central to the way government thinks.

So you get a whole load of policy decisions which take no account of the family and sometimes make these things worse.

We can't go on having Government taking decisions like this which ignore the impact on the family.
– David Cameron
Load more updates