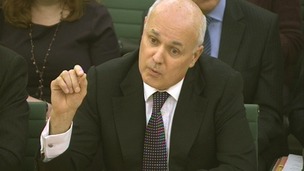 Work and Pensions Secretary Iain Duncan Smith has denied claims that his welfare reform programme is a "debacle".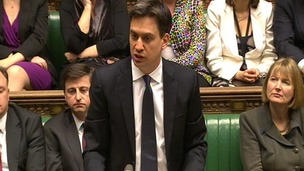 The timing of Mr Miliband's announcement condemning a possible pay rise for MPs' has raised a few eyebrows.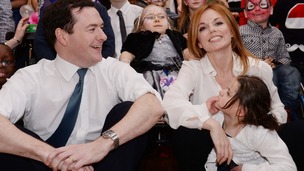 Celebrities join George Osborne to spread Christmas cheer to a group of seriously and terminally ill children from the Starlight charity.
Live updates
Miliband: 11% pay rise for MPs 'cannot go ahead'
The Independent Parliamentary Standards Authority (Ipsa) is to press ahead with pay rises for MPs following a consultation on the proposals - first set out in July.
And MPs have no way to prevent the rise coming into force after the next general election - unless they change the law set up in the wake of the expenses scandal to stop them setting their own pay.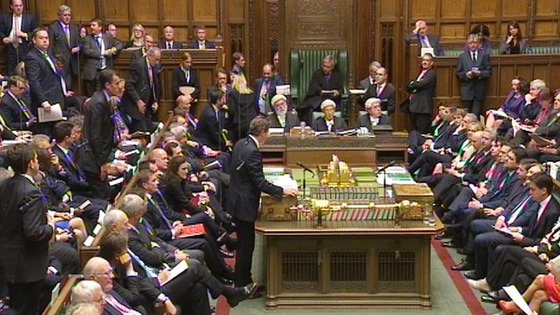 Research by Ipsa found that two-thirds of MPs believe they are underpaid and the watchdog's chairman Sir Ian Kennedy has insisted politicians' pay must "catch up" after years of being suppressed.
But many politicians are also furious at Ipsa's expenses regime and suggested they could back a move to strip it of the responsibility to set pay in order to destroy its authority.
Miliband: 11% pay rise for MPs 'cannot go ahead'
A £2.5 million saving by downgrading the final salary scheme for MPs to career average - matching the rest of the public sector - had already been proposed alongside a crackdown on various perks.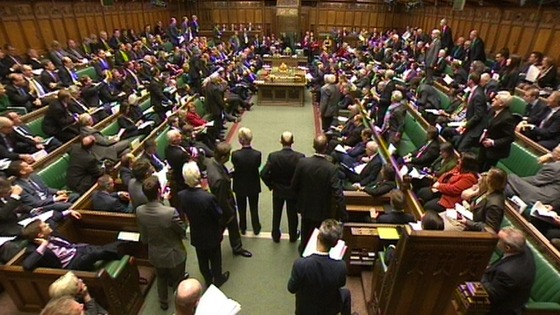 All three main party leaders have condemned the increase at a time of national austerity, with both Labour's Ed Miliband and Liberal Democrat Nick Clegg pledged to shun the extra money.
David Cameron has stopped short of matching that pledge - and is under pressure from some Tory MPs to back the increase - but has said Westminster pay should not rise while others face restraint.
Advertisement
Miliband: 11% pay rise for MPs 'cannot go ahead'
MPs are to be handed a £7,600 pay rise after a watchdog refused to bow to pressure from political leaders to scale back the rise at a time voters are feeling the squeeze.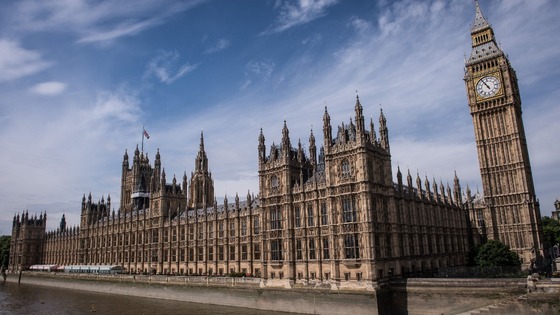 The Independent Parliamentary Standards Authority (Ipsa) will unveil its final proposals next week - including boosting MPs salaries to £74,000 from 2015 - 11 per cent higher than they get at present.
It is expected to try to temper criticism by announcing a tougher-than-expected squeeze on MPs' pensions in a bid to cancel out the £4.6 million cost to the public purse.
Conservative MPs have been accused of making sexist gestures to female opponents while they speak in the House of Commons.
Labour MP Sarah Champion said some Tories were responsible for "utterly appalling" attempts to degrade women during debates.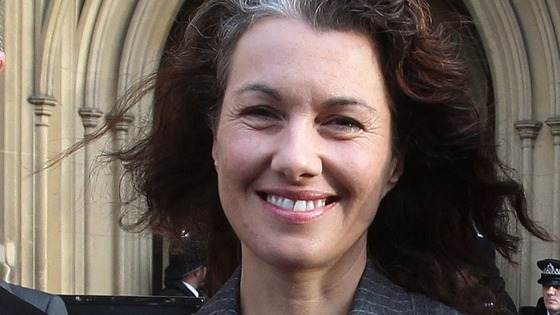 She claimed it was an "insidious" part of the culture in Westminster which was overlooked.
The Rotherham MP told BBC Radio Sheffield: "Some Tories are very good at gesticulating about females' assets."
Asked by presenter Rony Robinson whether she was referring to hand gestures and remarks about her "bum and breasts" she said: "Yes ... I think it is utterly appalling, it's deliberately trying to degrade people, it's sexist and people ought to be pulled for it."
She said it was "awful" and "really bad" but was unaware if Labour MPs did the same to female Tory MPs.She said: "I don't know because I'm on the bench looking forward, but the Tories definitely do it to Labour women."
MPs to pay tribute to Nelson Mandela in the Commons
Former Conservative Party chairman Lord Tebbit said Nelson Mandela was the leader of a movement that resorted to terrorism and the Tories were right to shun sanctions against South Africa at the height of the anti-apartheid struggle.
Lord Tebbit told BBC Radio 4's World At One: "You have to act within the constraints of the time and I get very irritated by people who judge the past by the present. It is not very sensible."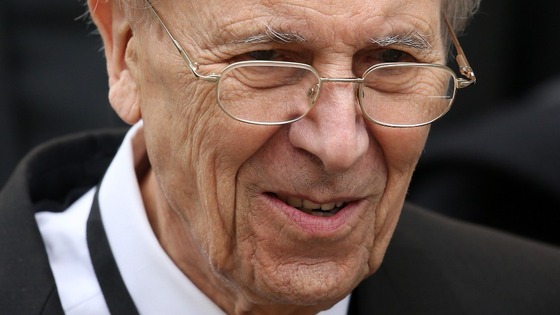 "After all, if you do that you might finish up declaring that Cromwell was a terrorist and that wouldn't be a very sensible view to take, would it?"
Reminded that many Conservatives had called Mandela a terrorist in the 1980s, he replied: "He was the leader of a political movement which had begun to resort to terrorism."
Energy firm E.ON raises prices
Energy Secretary Edward Davey called E.ON's price rises announcement "disappointing news".
Bur Mr Davey stressed:
This rise is ... lower than it would have been as a result of Government action to reduce the impact of price rises on consumers.

As part of their announcement today, E.ON have confirmed they will pass on these savings to their customers.

This does not let energy companies off the hook.
Advertisement
MPs to pay tribute to Nelson Mandela in the Commons
Gordon Brown fondly recalls the moment he had a "father to father" conversation with Nelson Mandela.
The former Prime Minister told ITV News that Mandela had phoned to congratulate him the day after his son's birth:
Brown said: "We'd both lost children and we had what was not a statesman to statesman conversation but a father to father conversation.
"That was Mandela all the time - the personal care he took in his relationships, his great sense of humour .... he was just a very complete and warm human being".
Osborne: Growth figures 'significantly up'
IFS debunks both govt and opposition claims that household incomes r higher/lower although "unsurprising" we're worse off after recession
Budget surplus in 2019 achieved by a sudden single year of extra cuts of £21bn of austerity. Osborne chooses to get a positive number - IFS
That total fall in govt spending under Osborne I mentioned is worth 1.1million jobs, according to IFS
Osborne: Growth figures 'significantly up'
The Institute for Fiscal Studies (IFS) has presented its analysis of Chancellor George Osborne's Autumn Statement.
ITV News economics editor Richard Edgar reports:
Institute for Fiscal Studies presenting forensic analysis of the Autumn Statement. Govt's books improved more by cuts than higher tax income
Ifs - Broader public spending falling 20% by 2019 if chancellor keeps to current plans - eye watering cuts!
Fuel duty freezes are costing the govt £6billion a year - very significant at a time of cuts, says IFS
MPs to pay tribute to Nelson Mandela in the Commons
It is understood Prime Minister David Cameron is set to fly out to South Africa early next week to take part in a formal memorial service for Nelson Mandela.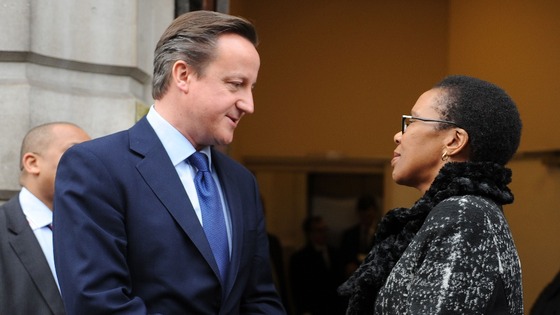 Details of how tributes will be paid to the former South African president in the House of Commons on Monday are expected later today.
Watch: Sir Trevor McDonald reflects on meeting Nelson Mandela
Load more updates