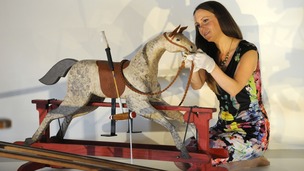 Gifts given to royals when they were children, including the youngest Prince George, go on display today at Buckingham Palace.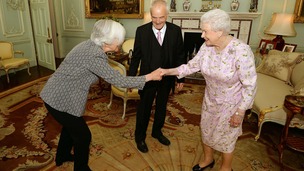 Judith Weir took on her new role as the Queen's composer today and said she felt inspired after meeting her new 88-year-old boss.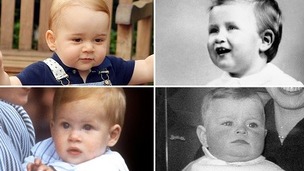 Prince George celebrated his first year today, but can you guess who these young royals celebrating their first birthdays are?
Live updates
Prince George photograph released to mark first birthday
Prince George is a "lively, confident and very determined young boy", a photographer who has captured the key stages of his lives has said.
The Prince has been photographed by the Press Association's John Stillwell with his arms outstretched and walking confidently in an official picture released ahead of his first birthday on Tuesday.
"Prince George was very lively and very sure of himself and confident - a very determined young boy," Stillwell said.
"When you have children yourself you don't realise they grow up in such a short space of time, it's always other people saying how big they've grown.
"So having seen him soon after he was born and at his christening three months later, he's now gone from a baby at his christening to a toddler, that's the biggest change.
"And who does he look like? I'd have to say his dad, William."
Prince George photograph released to mark first birthday
The first official birthday photograph of Prince George has been released ahead of his first birthday on Tuesday.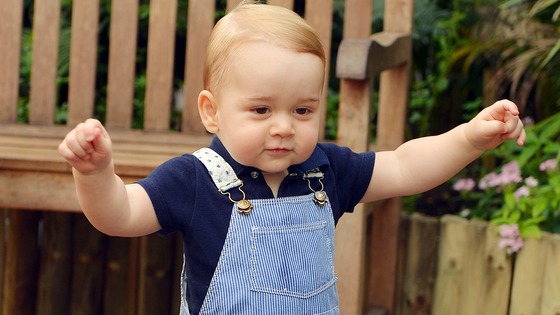 With his arms outstretched and walking in his trademark dungarees, the future king looks every inch the confident toddler.
The adorable snap was taken when his proud parents visited the Sensational Butterflies outdoor exhibition at London's Natural History Museum.
The Duke and Duchess of Cambridge are expected to hold a birthday party for him at their Kensington Palace apartment with just close family and friends.
Advertisement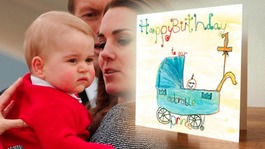 A seven-year-old girl has won an art competition to design a card to celebrate Prince George's first birthday
Read the full story
Israel launches ground offensive in Gaza as air strikes continue
A senior Israeli government official warned that Israel would strike Gaza harder if Hamas does not accept the Egyptian proposal for a ceasefire today.
Read: Israel approved Egyptian-proposed Gaza ceasfire
The official said the military would step up its campaign, which has claimed the lives of 192 Palestinians, in Gaza.
As you know, the Cabinet has accepted the Egyptian proposal. If Hamas rejects it, Israel will continue and intensify its operations and Hamas will find itself totally isolated, including in the Arab world, which supports the proposal.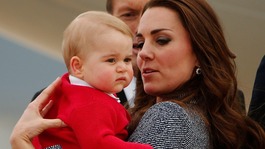 Prince George is not even one yet but already he is following in his mother's footsteps ensuring his outfits sell out in record time.
Read the full story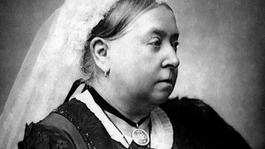 A diary written by a young Queen Victoria has revealed the royal could occasionally be "rather impertinent" and sometimes "very naughty."
Read the full story
Advertisement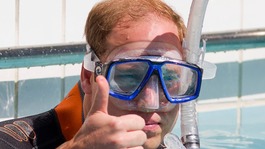 The Duke of Cambridge marked his new role as president of the governing body for snorkelling and scuba diving - by taking a dip in a pool.
Read the full story
Prince Charles returns to flood-hit Somerset village
Prince Charles is set to return to the flood-hit village of Muchelney in Somerset.
The visit comes five months after the Prince of Wales saw the impact of flooding on agriculture and the livelihoods of people on the Somerset Levels.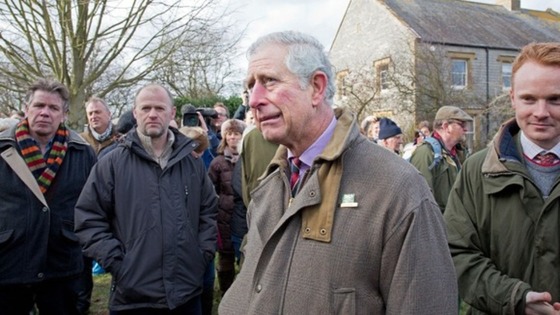 The Prince used the emergency boat service - the only means of travelling in and out of Muchelney at the time - and a tractor to meet people in their own homes.
He also criticised efforts to help those affected by the floods, saying: "The tragedy is that nothing happened for so long."
Queen names the Royal Navy's largest ever warship
The Royal Navy's largest ever warship has been officially named by the Queen in a traditional ceremony held at Roswyth Dockyard in Fife.
ITV News Scotland Correspondent Debi Edward reports:
A bottle of Islay malt whisky, from the first distillery the Queen visited in Scotland, was smashed on the hull of the 65,000-tonne aircraft carrier.
At 72,000 tonnes and 932 feet long, Britain's largest ever ship has been named "HMS Queen Elizabeth."
Queen names the Royal Navy's largest ever warship
The Queen and the Duke of Edinburgh were accompanied by Prime Minister David Cameron and Defence Secretary Philip Hammond at the naming ceremony of Britain's largest ever ship.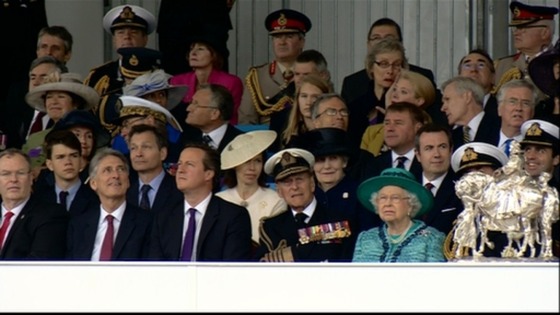 Hundreds of workers, who helped build the HMS Queen Elizabeth, have joined military Chiefs and dignitaries at Roswyth Dockyard in Scotland to witness the Queen's christening of the warship.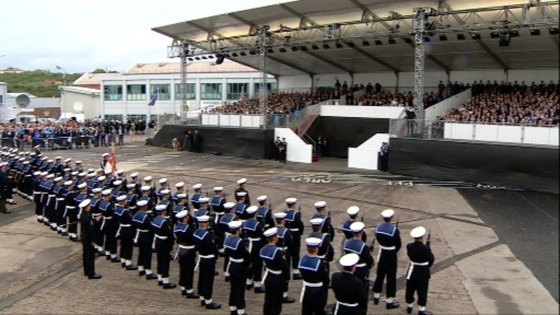 Load more updates