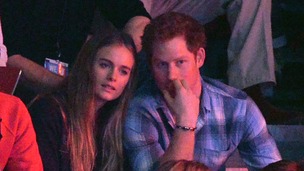 Prince Harry received a pop star reception with cheers and applause as his girlfriend Cressida Bonas looked on.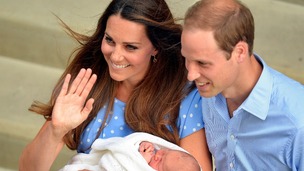 Plans reveal Prince George is to join Duke and Duchess of Cambridge's New Zealand and Australia Royal visit.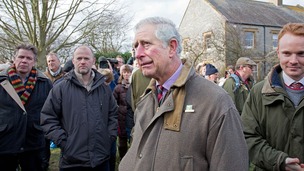 Prince Charles appeared to criticise efforts to help flood victims in today saying: The tragedy is that nothing happened for so long."
Live updates
Princess Anne: Villages must find room for new homes
Campaigners have backed the Princess Royal for challenging the development of large-scale new towns and instead highlighting the benefits of limited expansion of rural villages.
The Campaign to Protect Rural England welcomed her intervention, saying it was important to have a "living countryside" with villages which grew "organically".
We want a living countryside, not a countryside of commuter villages or retirement ghettos. The important thing is that villages should grow organically, with the consent of those who live there, and that priority is given to creating genuinely affordable homes for people with strong employment or family ties to the area.
The way to do this is, wherever possible, is to have a community-led process which identifies suitable sites for inclusion in local and neighbourhood plans. With this in place, development is more likely to be well located and high quality, and therefore win local support.
– Shaun Spiers, Campaign to Protect Rural England
Princess Anne: Villages must find room for new homes
Princess Anne has advocated small-scale developments in villages, rather than 'big estates' as a solution to the rural housing crisis, according to The Telegraph.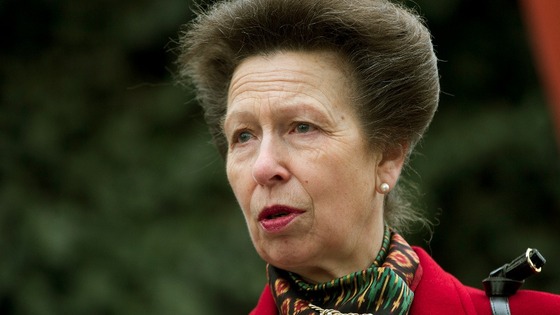 Speaking just weeks after the Coalition discussed plans for two new garden cities, the Princess Royal entered the debate over Britain's housing shortage by asking planners if it was "really necessary" to build developments of up to 15,000 new houses.
Instead, small developments of between six and 12 homes could be scattered villages to make up the same number, she said.
Read: Tories accused of 'suppressing' plan for two new garden cities
She said: "Our battle is to argue the toss with real house builders that this has real value - and some local authorities, frankly, who would much rather invest in a large scale development.
"Maybe it isn't such good value if you have to build in the facilities that need to go with it".
Advertisement
Prince Charles has been visiting Saudi Arabia as part of a short tour of the Middle East.
The Prince of Wales joined members of the Saudi royal family to take part in a sword dance, known as an Ardah, in the capital Riyadh.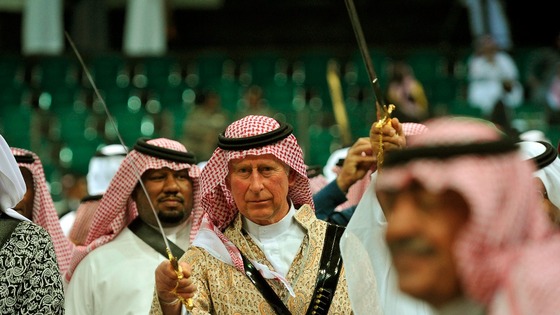 Charles was wearing the traditional robes for the ceremony, which was celebrating the 17-day-long Janadriyah Festival.
Other highlights of his tour included a visit to the Janadriya gardens and an old Saudi Arabian city.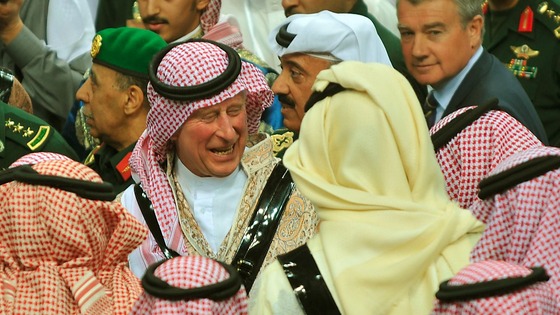 The Prince is also visiting Qatar in what will be his second visit to the two nations in just under a year, and his 10th official trip to the Saudi Arabia since he first toured the nation in 1986.
The Queen has revealed she cannot helping looking at her Bafta Award, which she keeps on top of her television.
Her Majesty, who received an honorary Bafta last year in recognition of her contribution to the TV and film industry, made the revelation as she spoke to 12 Years a Slave director Steve McQueen.
Asked by actress Jane Horrocks what she had received her Bafta for, the Queen laughed, "Can you not guess? I've only done one thing!" to which Lenny Henry joked, "This is Helen Mirren, she's brilliant."
Bafta chairman John Willis previously dubbed the Queen "the most memorable Bond girl yet" for her role at the London Olympics Opening Ceremony.
The 2014 Bafta Awards: Winners and Losers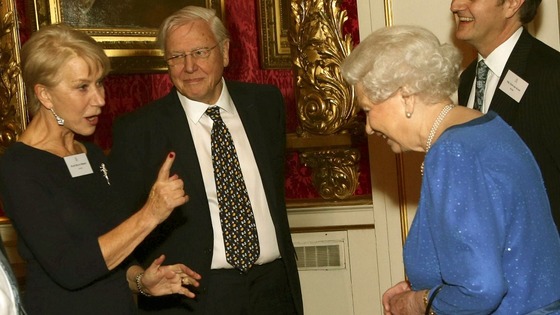 The Queen and the Duchess of Cambridge met some of Hollywood's leading actors tonight as Buckingham Palace hosted a reception celebrating the UK's dramatic arts.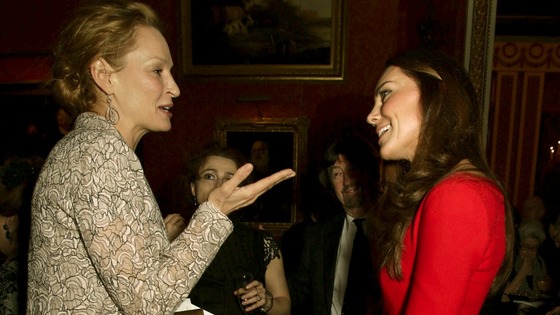 The event featured a who's who of leading film makers, entertainers and actors including director Steve McQueen and actresses Uma Thurman and Helena Bonham Carter.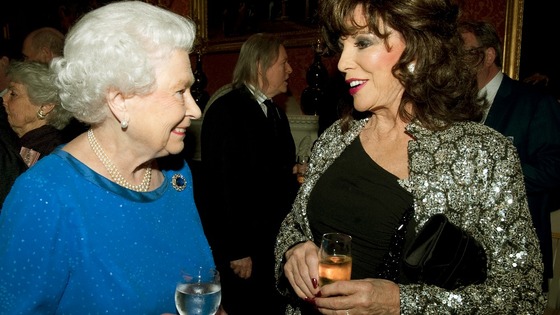 The night was hosted by the Queen in her capacity as patron of the Royal Academy of Dramatic Art, also known as Rada.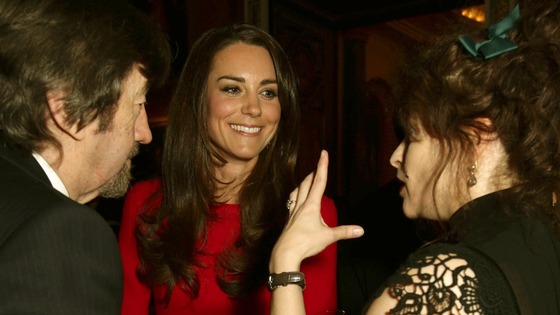 The Duchess of Cambridge joined her for the evening wearing a striking red Alexander McQueen dress.
Prince William wants all ivory in the Royal Collection at Buckingham Palace to be destroyed, according to a leading primatologist.
Leading primatologist Jane Goodall told the Independent on Sunday that the Duke of Cambridge had told her he would "like to see all the ivory owned by Buckingham Palace destroyed".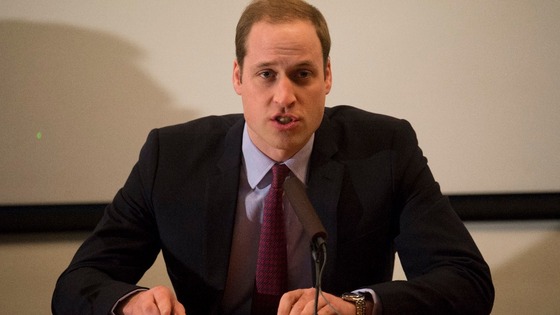 Prince Charles has reportedly also asked for all ivory items at his Clarence House and Highgrove homes to be removed during the last few years.
Charles and William called on the world to turn its back on illegally traded animal parts like ivory and rhino horn in a video appeal earlier this month.
Illegal trade in animal parts such as rhino horn, tiger parts and elephant tusks is worth more than an estimated £11.5 billion each year.
Watch: Prince William says he wants to 'protect wildlife for my son'
Advertisement
Prince Charles begins tour of the Middle East
Prince Charles will be welcomed in Riyadh by Prince Miteb bin Abdullah bin Abdulaziz al-Saud, chairman of the National Guard when he arrives in the country later today.
His Royal Highness' second visit to the kingdom in my time here as ambassador exemplifies our wish to engage at the most senior levels and our determination to sustain the personal touch.

At a time of enormous turmoil and human agony in the Middle East, seen today perhaps most acutely in Syria, the Prince's advocacy of interfaith understanding and dialogue between communities is needed more than ever. His Majesty the King shares this deep concern.

I know that he and His Royal Highness will have much to discuss about the need for reconciliation and their hopes for the region's future.
– Sir John Jenkins, the UK's ambassador to Saudi Arabia
Prince Charles begins tour of the Middle East
The Prince of Wales will fly to the Middle East for a short tour. Charles's four-day trip to Saudi Arabia and Qatar comes just under a year since he last toured the two nations.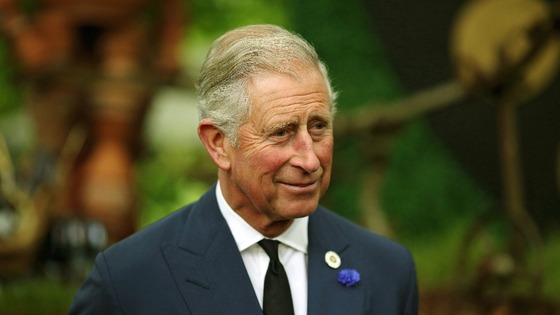 The heir to the throne's tour has a large majority of private engagements. But highlights of his public events include a tour of an old Saudi Arabian city and in the Qatari capital Doha he will visit a leading museum.
Harry launches scholarship for injured ex-servicemen
Battle of Britain veterans were transported back to their days as pilots when Prince Harry climbed into the cockpit of a Spitfire and started the engine during the launch of a flight scholarship for injured ex-servicemen.
The war veterans attended the Boultbee Flight Academy in Goodwood, West Sussex, today, to give their support to the Spitfire Flight Scholarship.
Harry launches scholarship for injured ex-servicemen
Prince Harry climbed into the cockpit of a Spitfire and started the engine during a visit to the Boultbee Flight Academy in West Sussex this afternoon.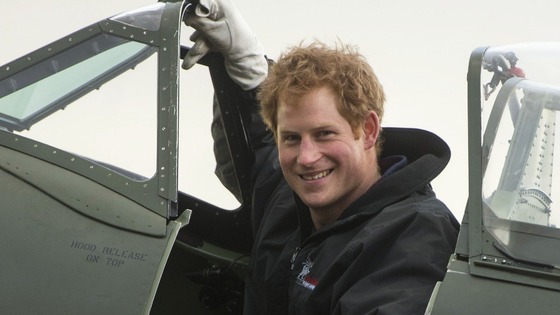 He was there to lend his support to the launch of a flight scholarship for injured ex-servicemen.
More: William and Harry's 'private effort' to help flooded town
Load more updates