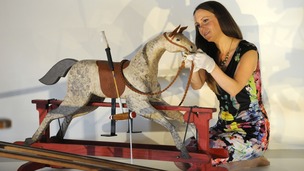 Gifts given to royals when they were children, including the youngest Prince George, go on display today at Buckingham Palace.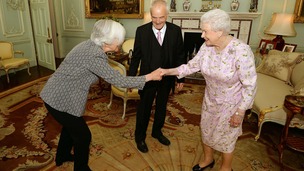 Judith Weir took on her new role as the Queen's composer today and said she felt inspired after meeting her new 88-year-old boss.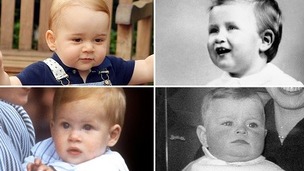 Prince George celebrated his first year today, but can you guess who these young royals celebrating their first birthdays are?
Live updates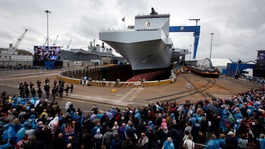 The Queen will formally name the Royal Navy's biggest ever ship today, with whisky replacing the more traditional champagne at the ceremony.
Read the full story
Queen names the Royal Navy's largest ever warship
The Queen will formally name the Royal Navy's biggest ever ship at Rosyth Dockyard in Fife today.
She will smash a bottle of Islay malt whisky against the 65,000-tonne aircraft carrier HMS Queen Elizabeth during the traditional naming ceremony.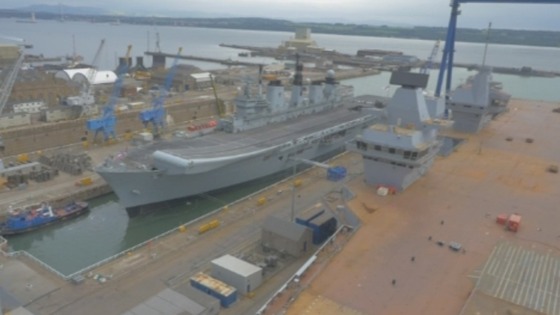 The Queen will be accompanied by the Duke of Edinburgh at the event, with Labour leader Ed Miliband and First Minister Alex Salmond - along with his 92-year-old naval veteran father Robert - also due to attend.
The ship and a second vessel, the HMS Prince of Wales, are the largest warships ever built for the navy at a cost of £6.2 billion.
HMS Queen Elizabeth will have 679 permanent crew and capacity for 1,600 crew members when fully operational.
Advertisement
Novak Djokovic beats Roger Federer in Wimbledon final
The Duke and Duchess of Cambridge cheered on Andy Murray during his Wimbledon quarter-final clash with Grigor Dimitrov today.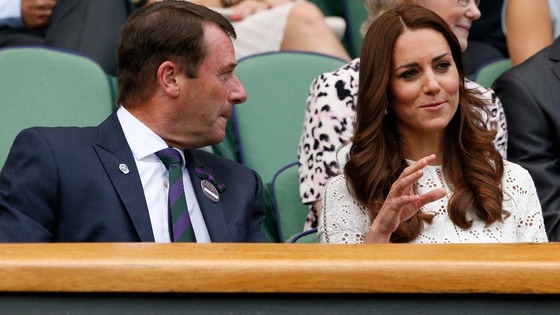 Kate paid homage to the All England Club's strict fashion rules for players by wearing a white dress by Australian brand Zimmermann.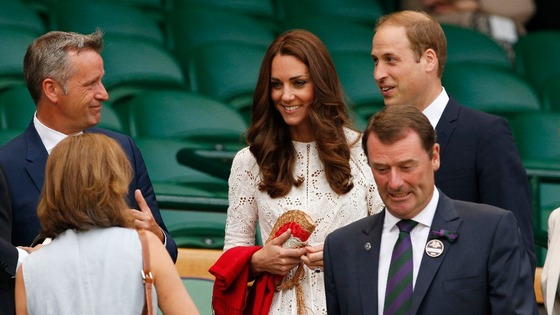 William and Kate were joined in the Royal Box by Princess Beatrice, comedian Michael McIntyre and England rugby union coach Stuart Lancaster on a sunny, warm day at SW19 where the temperature was due to reach 22C (71.6F).
Murray lost the first set to his Bulgarian opponent.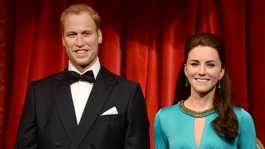 Madame Tussauds have given the wax figures of the Duke and Duchess of Cambridge a glamorous new makeover.
Read the full story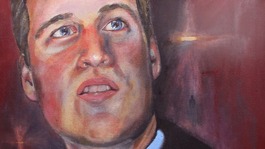 The piece was painted by Dan Llywelyn Hall, whose portrait of the Queen last year was criticised as looking like a Spitting Image puppet.
Read the full story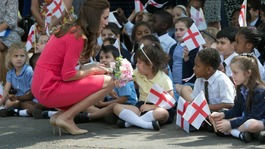 Excited primary school children cheered and waved flags as the Duchess of Cambridge visited their playground in north London today.
Read the full story
Advertisement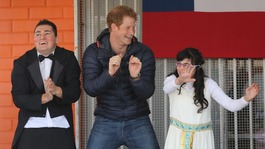 Prince Harry had to call upon his best dance moves while visiting a centre for disabled children in Chile.
Read the full story
Prince Harry visited a Chilean shanty town community whose homes were destroyed by devastating wildfires on the fourth day of his official visit to Brazil and Chile.
The fourth in line to the throne even fixed a family's television.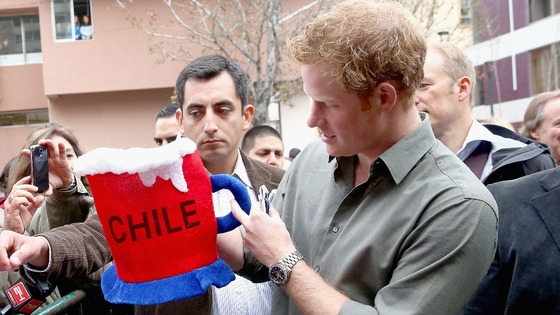 Thousands were left homeless and 15 people were killed when the flames struck in and around the port of Valparaiso in April.
Harry was welcomed into the temporary home of three families in El Vergel, where almost all the wooden properties were destroyed leaving 100 families homeless.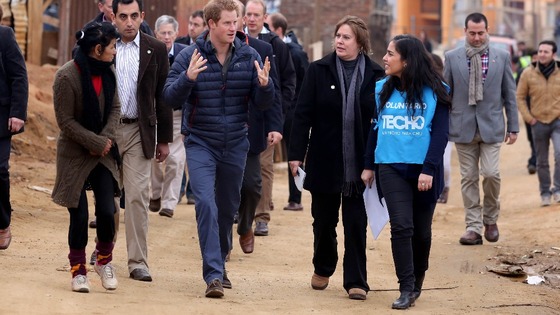 Fire fighters spent two days battling the wildfires but hardest hit were the slum dwellers living in shacks built on steep hills overlooking the city.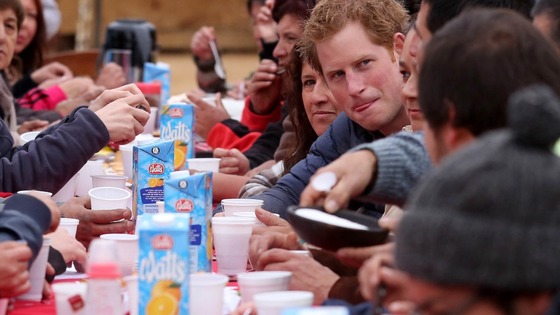 When visiting the home of Coca Perez, 50, and her teenage son and daughter, the Prince noticed their television was not working properly.
Mrs Perez said: "He looked at it and he started to fiddle with the cable. He managed to get it working so we could watch Chile playing Brazil. Now I can tell everyone that Prince Harry is my TV repair man."
Prince Charles asked Blair's govt for 'more grammar schools'
Former Prime Minister Sir John Major occasionally changed policy as a result of discussions with the Queen, a BBC documentary revealed.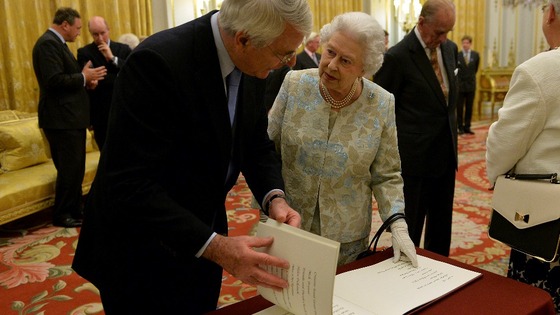 Asked if he remembered being influenced by the Queen, Sir John said: "I think every prime minister can think that, and can think of occasions where that happened.
"But the answer is yes of course. It would be very foolish indeed not to be influenced."
Read: Prince Charles asked Blair's govt for 'more grammar schools'
Prince Charles asked Blair's govt for 'more grammar schools'
Former Prime Minister Sir John Major supported Prince Charles' policy interventions, BBC documentary revealed.
I think it is encouraging that the Prince of Wales is entirely free from his unique perspective to write to ministers or the prime minister in a way that is invariably intended to be helpful, and I think to cut that off, or to make sure those letters are much more bland than they otherwise might be, would be a loss.
– John Major, former Prime Minister

The BBC documentary, The Royal Activist, revealed how Prince Charles tried to persuade Tony Blair's government to expand grammar schools in one of his bids to change the government's policies.

Read: Prince Charles asked Blair's govt for 'more grammar schools'
Load more updates