Astronauts living on Nasa's Space Station no longer need to worry if they forget to pack something - they can just 3D print what they need.
Read the full story ›
Scientists have discovered the world's deepest fish with wing-like fins and an eel-like tail during research in the depths of the Pacific.
Read the full story ›
Advertisement
Nasa's rover has found methane in Mars' atmosphere and organic chemicals in its soil. The finding is intriguing, but is it evidence of life?
Read the full story ›
Freezing clear conditions allowed those who dared venture out a dazzling display of the Geminid meteor shower.
Read the full story ›
A Nasa astronaut has captured a stunning photo showing recent storms off the UK as seen from the International Space Station.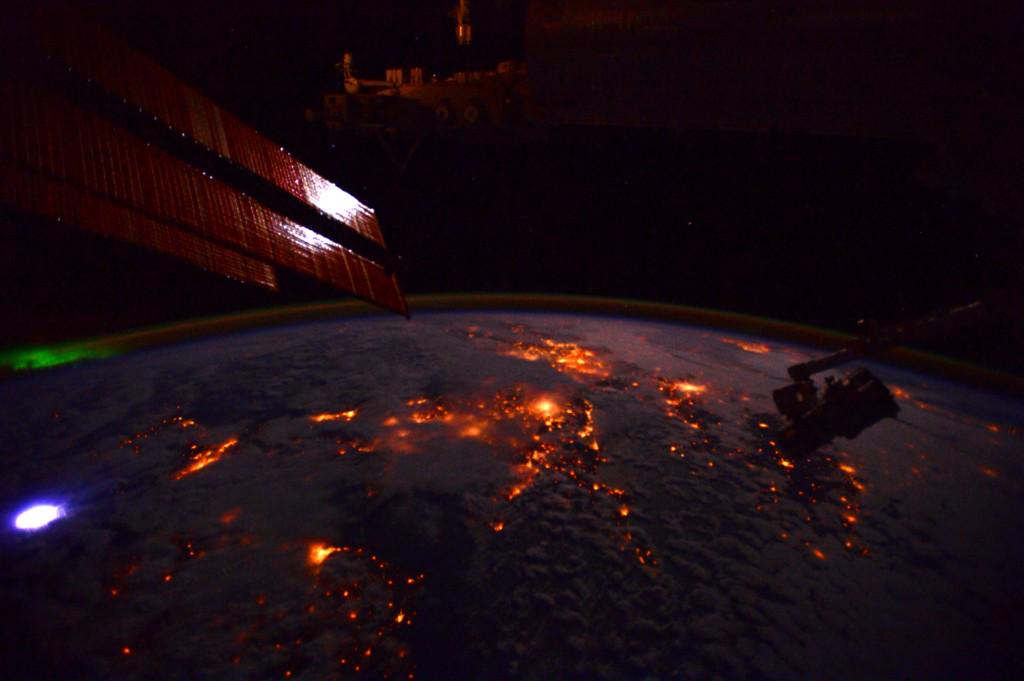 The startling effect was created by a mixture of lightning and aurora - an electrical phenomenen created by the interaction of charged particles from the sun stimulating molecules in the earth's atmosphere.
Thousands of people were left without power in Skye and the Western Isles following lightning on Thursday morning as part of the recent "weather bomb".
Elsewhere, snow, wind and rain caused travel disruption across the country.
Clear skies promise perfect conditions for enthusiastic stargazers to witness a dazzling meteor shower tonight.
Read the full story ›
Advertisement
The first pictures of a Germinid meteor shower have been captured by CCTV cameras, ahead of 'perfect conditions' for watching the spectacle expected later tonight.
The images came from two British Astronomical Association infrared CCTV video cameras in Chelmsford, Essex.
Northern England and southern Scotland are the places to be for tonight's meteor shower - unless you are prepared to stay up late.
Read the full story ›
Drug-resistant superbugs will cost the world economy $100 trillion by 2050 and could lead to and extra 10 million deaths per year.
Read the full story ›
A new additive for food which can suppress the appetite could one day be added to 'slimming bread'.
Read the full story ›
Load more updates