There are 3732 results for "BBC"
Former republican hardliner shot dead in Belfast
Dissident republican suspects in the killing of one of their former commanders in Belfast are "dinosaurs trapped in the past", the city's Lord Mayor said.
Ex-Continuity IRA (CIRA) figure Tommy Crossan, 43, was shot dead at a fuel depot in the grounds of an industrial complex in full view of surrounding houses. Three gunmen may have carried out the killing and a red BMW car was found on fire nearby.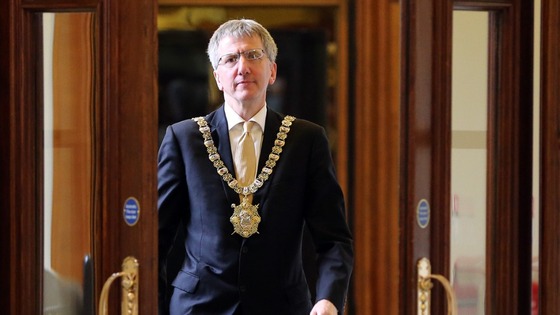 First citizen Mairtin O Muilleoir of Sinn Fein said the killers existed in the dark margins of society but could not slow the pace of change in Belfast. He claimed: "They are dinosaurs trapped in the past and I urge everyone to work with the police to remove them from our streets."
Mr O'Muilleoir told BBC Radio 4's The World Tonight: "There are some micro groups of criminals masquerading under an assortment of republican labels. They have no support within the community."
Hollywood star Tom Hardy has confirmed he will play both Kray twins in a new film about the East End gangsters, called Legend.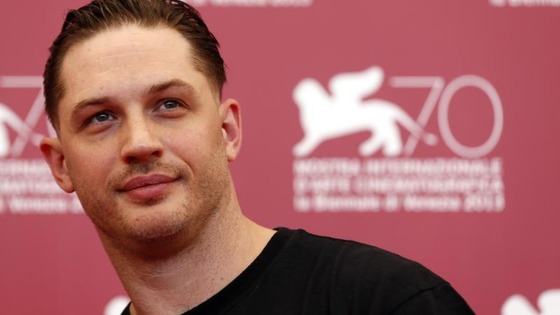 The Inception and Batman star will play as both Ronnie and Reggie Kray simultaneously during the movie - and while it may be a tricky task playing both, he relishes the challenge:
"I'm on that right now. I've got to work out how to play both twins, which will be fun.
"I'm really looking forward to it. I'm not going to put too much pressure on myself, I just want to have some fun and see what's out there and explore with the work."
Hardy is currently filming the second series of BBC period crime drama Peaky Blinders.
Advertisement
Heart doctor 'vindicated' after winning unfair dismissal case
The heart doctor turned whistleblower who won his unfair dismissal case said he felt he needed to speak out because the trust repeatedly ignored his complaints about the treatment of patients.
Dr Raj Mattu told BBC Radio 4's Today programme:
I was rather concerned that the reason I came into medicine, which was to care for patients and to hopefully save lives, was not a priority or certainly a primary aspect of what managers in the hospital in Coventry were focused on.

Patient safety was regularly put at risk and patients were dying that I felt would not have died at other hospitals I had worked at.
– Dr Raj Mattu

Read: Heart doctor 'vindicated' after winning unfair dismissal case
Speaker warns MPs put off PMQs by 'cacophony of noise'
MPs are increasingly put off Prime Ministers Questions (PMQs) by the "histrionics and cacophony of noise", the Speaker of the House of Commons has warned.
Read: 'Dunce' Cameron takes aim at 'muppet' Miliband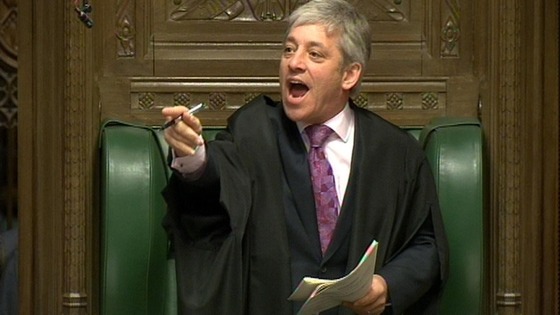 John Bercow said women MPs and "seasoned parliamentarians" had given up attending the weekly question and answer session because of bad behaviour by other members of the house.
Mr Bercow said Parliament was "spray painting its own shop window" by appearing to generate higher decibel levels than heavy metal band Deep Purple, regarded as the loudest band in the world in some quarters.
He told BBC Radio 4's PM programme there are "down-market parts of the media" who would "positively relish" it if there was a fight on the floor of the Commons chamber.
Read: Tory MP Anne Marie Morris steals show at PMQs with ear-busting outburst
'Chaos' for passengers after Eurostar cancellations & delays
Travelers at St Pancras station have posted pictures of the scene on Twitter, with some describing the situation with the hashtag #chaos.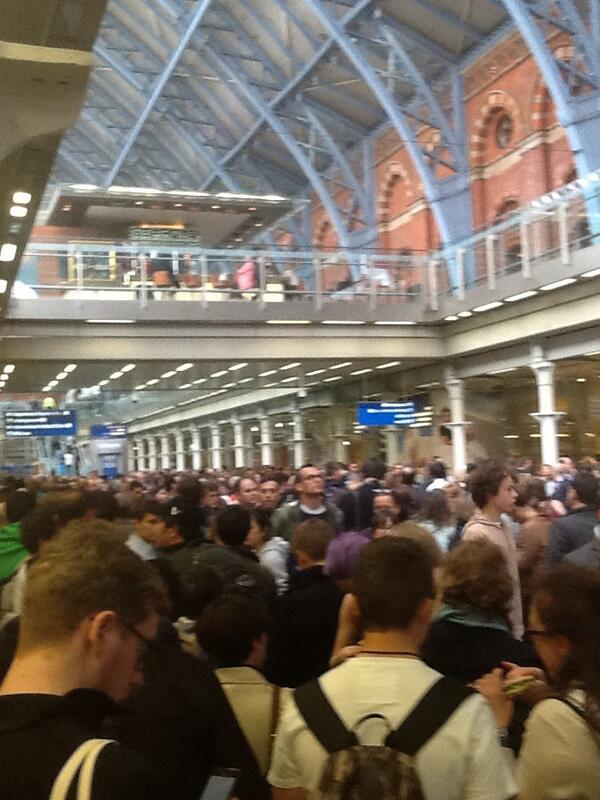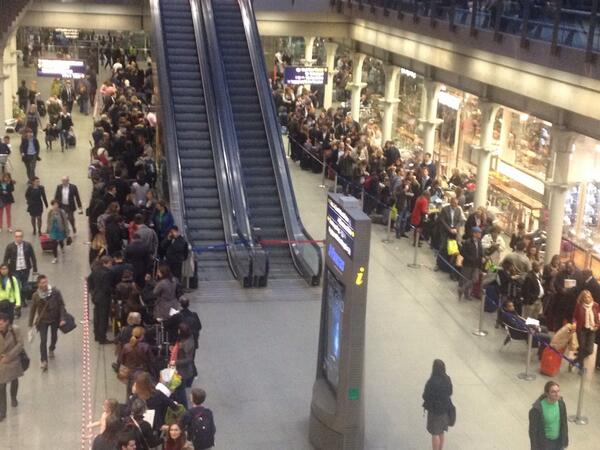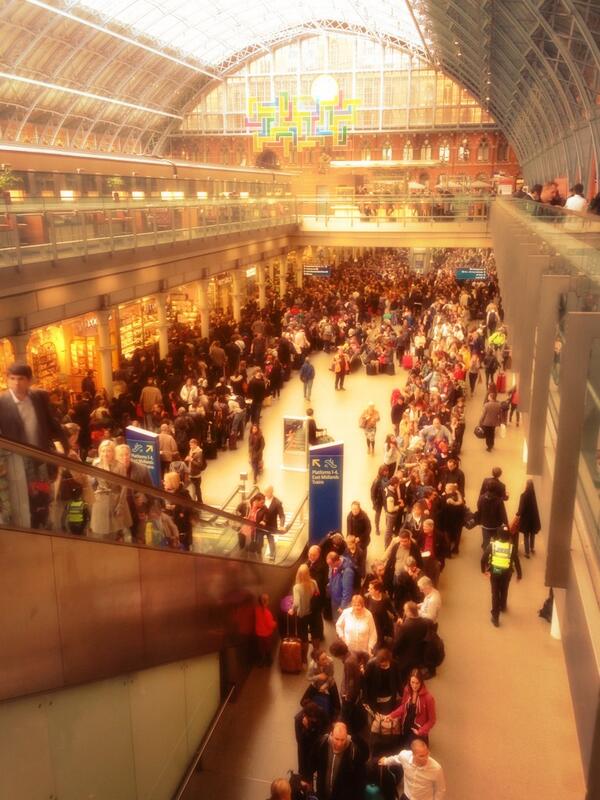 Eurostar told ITV News that customers have a choice of re-booking and getting compensation, or of a full refund, as well as being reimbursed for reasonable resulting accommodation costs.
The House of Commons Speaker has criticised the "histrionics and cacophony of noise" during Prime Minister's Questions, saying it puts MPs off contributing.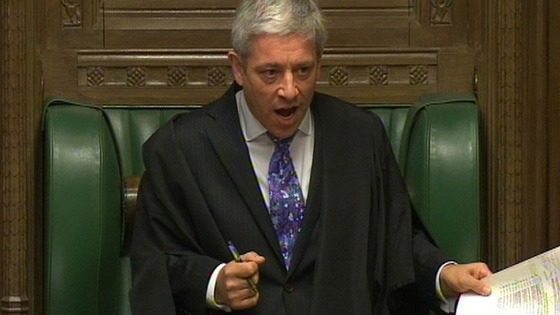 John Bercow, who is responsible for maintaining order in the Commons, said Parliament was "spray painting its own shop window" by appearing to generate higher decibel levels than Deep Purple.
He said that despite recognising that behaviour must improve, the party leaders had yet to make a specific commitment to help do so.
BBC Radio 4's PM programme said Mr Bercow told them that "seasoned parliamentarians" boycotted PMQs out of embarrassment and that some female MPs did not want to take part in the session.
Advertisement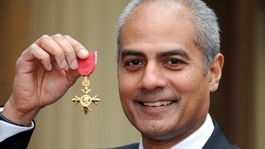 BBC News presenter George Alagiah is undergoing treatment for bowel cancer, the corporation said today.
Read the full story
Acquitted man would feel 'anger' if he was member of PC's family
Nicky Jacobs, who has always maintained that he was not involved in the killing of PC Blakelock, repeated his innocence on BBC's Newsnight, which airs tonight on BBC Two at 10.30pm.
Mr Jacobs, 45, was jailed in 1986 for throwing petrol bombs at police during the 1985 Broadwater Farm riots.
He was later implicated in murder of PC Blakelock, who was stabbed 43 times as he tried to protect firefighters tackling blazes during the riots.
Mr Jacobs told the programme that rap lyrics relating to the murder that were found in his cell in 1988 were not a confession.
I didn't kill PC Blakelock - I wasn't in that group that heard about firemen at the shop or whatever.

It is just fate on my behalf that turned out to be good. I wrote this rap poem and they're trying to say it is a confession - all that it is, is what was played out in the press - they talk about this baying mob attacking him and all this and trying to chop off his head. All that I just got from the press.

That's why you just see 'we, we' and that are referring to Tottenham. My only thing was saying 'I had one intention and I wiped off my knife'.
– Nicky Jacobs

Three witnesses told the Old Bailey that they saw Jacobs take part in the attack, but his defence team questioned their credibility.

After deliberating for four hours, the jury returned a not guilty verdict.
Acquitted man would feel 'anger' if he was member of PC's family
Nicky Jacobs, who was cleared last week of the 1985 killing of PC Keith Blakelock, has given his first interview since being released from prison.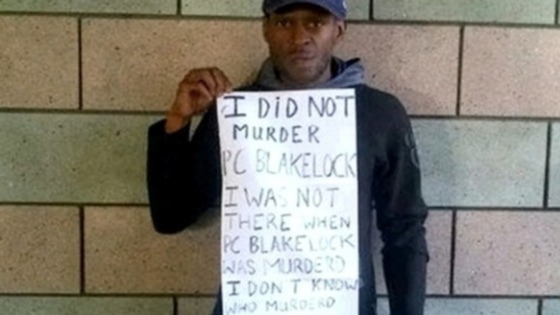 He told BBC's Newsnight that if he were a member of PC Blakelock's family: "I would be outside the courts, petitioning. I would want that (justice)."
"If I had to sit down in a court for six weeks and hear that so called justice about someone else then I would be angry and disappointed at the system and the establishment my husband died for," the 45-year-old told the programme.
"That's me personally, " he added. "Not taking nothing away from PC Blakelock's family and how they feel."
Mr Jacobs, who was 16 at the time of the Broadwater Farm riots, was charged with the policeman's murder last year and remanded in custody.
A jury at the Old Bailey last week found him found not guilty of murder and manslaughter.
Nigel Farage taking legal advice over expenses allegations
Nigel Farage said he is taking legal advice over what he called "outrageous and politically motivated" newspaper claims that he faces an investigation into £60,000 of "missing" MEP expenses.
"I have been accused, on the front page of the Times, of siphoning off EU money into the Cayman Islands. I am taking legal advice, I think this is completely and utterly outrageous," the Ukip leader told the BBC's Today programme.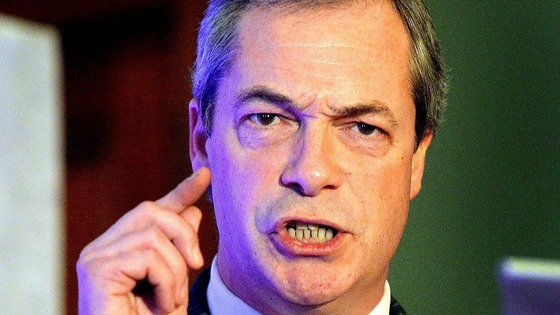 The newspaper refers to Farage's use of a monthly allowance of £3,580 given to all MEPs.
"We don't want these allowances. We don't want MEPs costing the taxpayer all this money," he said.
Farage said MEPs were given a "a list as long as your arm" specifying what the money could legitimately be spent on, including "hotel bills, restaurant bills and subscriptions to websites".
"What we're seeing from The Times, not that I'm surprised, is another politically motivated attack from the establishment newspaper," Farage said.
Load more results