There are 7345 results for "Britain"
by Kate Hamilton - ITV News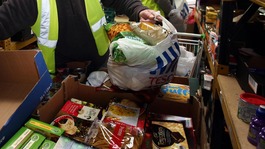 A food bank charity sees a huge surge in donations after a newspaper article criticising the scheme sparked a social media funding drive.
Read the full story
PM criticised for claiming Britain is a 'Christian country'
Downing Street has hit back amid criticism of the Prime Minister's claim that Britain is a "Christian country".
A spokeswoman said Mr Cameron had made clear as far back as December 2011, in a speech to commemorate the 400th anniversary of the King James Bible, that he believed the UK was a Christian country "and should not be afraid to say so".
"He also added that this was not to say in any way that to have another faith - or no faith - was somehow wrong," she said.
"He has said on many occasions that he is incredibly proud that Britain is home to many different faith communities, who do so much to make the UK a stronger country."
Read: PM criticised for claiming Britain is a 'Christian country'
Advertisement
A law making companies publicly declare who their true owners are is set to be launched in the Queen's Speech as part of the Government's crackdown on tax evasion, it has emerged.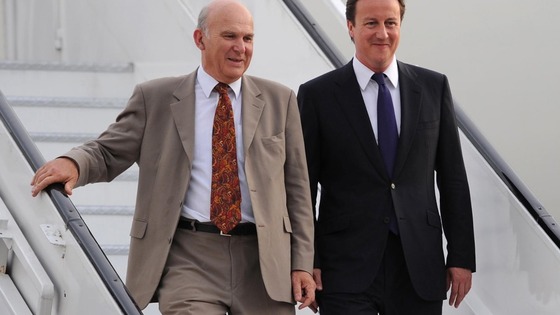 Business Secretary Vince Cable confirmed ministers are ready to go ahead with plans for an open, publicly available register of beneficial ownership of firms in a drive against what he called the "darker side of capitalism".
The move will be popular with anti-poverty campaigners, who have long argued the world's poorest countries lose out on billions in tax revenue because firms use shadowy "shell companies" to shield profits.
David Cameron announced last October that the register - which he originally proposed as part of Britain's chairmanship of the G8 - would be made available to the public as well as to tax authorities - a key demand of the campaigners.
Firms registered in Britain will be required to supply information on individuals with an interest in more than 25% of the shares or voting rights, to a central register held and maintained by Companies House.
Call for £450m levy on payday loans industry
The UK needs a "capital injection" to tackle the reliance on payday loans, a think tank has said.
Mat Lawrence, one of the report's authors, said the payday loan industry had grown "in large part" to lend to households High Street banks had been unwilling to give credit to.
The payday lending industry has grown in large part because of a gap in the credit market that mainstream banks are unwilling to fill.

Regulation can reduce the harm done by payday lenders but it alone cannot ensure that the public interest is properly served in the provision of affordable credit.

Britain needs an initial capital injection to expand the provision of affordable credit and new 'match saving' incentives for people on low incomes to enable people to build up a stronger asset base of their own and reduce their reliance on credit.
– Mat Lawrence
Call for £450m levy on payday loans industry
A £450 million one-off levy on the payday loans industry should be used to create a "new generation" of affordable lenders to take on Britain's legal loan sharks, a leading think tank has said.
Read: Miliband's payday loans attack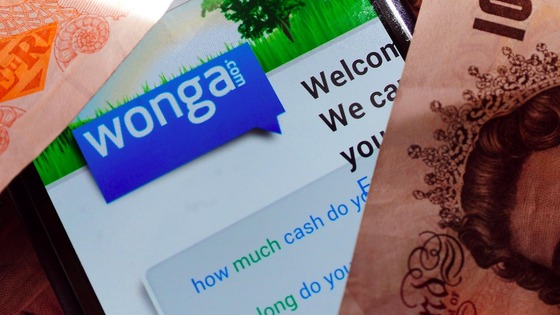 Read: Payday lender employee may be behind MP Twitter smear
A report by the Institute for Public Policy Research (IPPR) called for a levy to be used to compensate for the "direct financial harm" caused by the £180 billion consumer credit market.
Revenue from the levy would then be used to mobilise not-for-profit institutions to compete with firms such as Wonga, Quick Quid and Payday Express.
Not-for-profits and credit unions could be hosted by the Post Office, and lend "small amounts at affordable rates to ordinary people", the report said.
UK households collectively owe nearly £160 billion in unsecured consumer credit, with low-income households "vulnerable to exploitation by unscrupulous firms".
PM criticised for claiming Britain is a 'Christian country'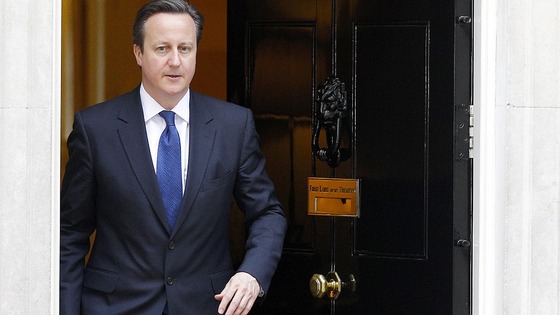 David Cameron's controversial claim that Britain is a "Christian country" risks sowing "alienation and division" in society, a group of leading public figures has warned.
More than 50 writers, scientists, broadcasters and academics have signed an open letter to the Daily Telegraph expressing concern at the "negative consequences" of the Prime Minister's assertion in a country where most people do not describe themselves as Christian.
The letter - with signatories including authors Philip Pullman and Sir Terry Pratchett, historian Dan Snow and comedian Tim Minchin - follows an article by the Prime Minister for the Church Times in which he wrote of his own faith and his desire to infuse politics with Christian ideals and values.
It states: "We wish to object to his repeated mischaracterising of our country as a 'Christian country' and the negative consequences for our politics and society that this view engenders."
"We are a plural society with citizens with a range of perspectives and a largely non-religious society. To constantly claim otherwise fosters alienation and division in our society."
Read: PM calls on UK to be 'more confident about Christianity
Advertisement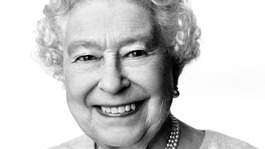 A portrait of the Queen by the renowned British photographer David Bailey is released to mark her 88th birthday tomorrow.
Read the full story
Easter celebrated around the world
The Prime Minister has sent Easter wishes to Christians celebrating the religious festival:
Today is a day for Christians to celebrate and for the whole country to celebrate what Christianity brings to Britain. Happy Easter to all.
A Christian nursery nurse is claiming unfair dismissal after losing her job because she said she told a gay colleague that the Bible regards the practice of homosexuality as a sin.
Sarah Mbuyi says she only made the comments after being pressed on her beliefs by a colleague who initiated the conversation at Newpark Childcare in Highbury, north London, in January.
She is being supported in her case by the Christian Legal Centre, whose chief executive, Andrea Williams, said the Government has "seriously let down" the Christian community and criticised Prime Minister David Cameron for attempting to "mould Christianity to his political agenda".
Mr Cameron said earlier this week that Britain should be ''more confident about our status as a Christian country" and "more evangelical about a faith that compels us to get out there and make a difference to people's lives".
Read: PM calls on UK to be 'more confident' about Christianity
Easter celebrated around the world
The Archbishop of Canterbury will use his Easter sermon to highlight the hardship of people suffering from conflict around the world and in Britain.
Speaking later today from Canterbury Cathedral, Archbishop Justin Welby will say: "In Syria mothers cry for their children and husbands. In the Ukraine neighbours cry because the future is precarious and dangerous. In Rwanda tears are still shed each day as the horror of genocide is remembered.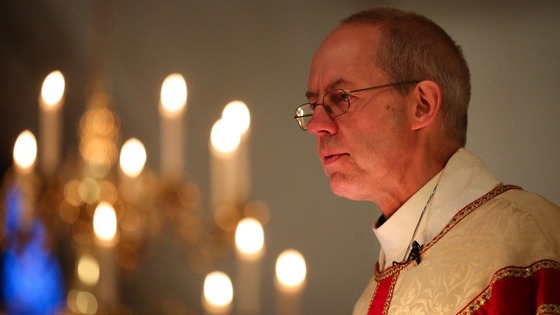 "In this country, even as the economy improves there is weeping in broken families, in people ashamed to seek help from food banks, or frightened by debt. Asylum seekers weep with loneliness and missing far away families. Mary continues to weep across the world", he will say.
Delivering only his second Easter message since becoming head of the Church of England, the Most Rev Justin Welby will also praise the resilience of persecuted Christian minorities around the globe.
Load more results