There are 718 results for "Cairo"
A policeman has reportedly died following a bomb blast in the Egyptian capital Cairo, the country's state newspaper Al Ahram has reported.
It follows a bomb attack on Tuesday which left three police officers wounded.
Spanish historians Margarita Torres and José Ortega del Río believe a 2,000-year-old chalice is the Holy Grail, now hundreds of people have now flocked to see it in Leon, Spain.
The authors of the book 'Kings of the Grail' claim the cup was used by Jesus Christ at the Last Supper which was given as a gift to Spanish King Fernando I by a Muslim ruler.
Their studies led them to identify a part of the princess's goblet and a missing fragment as described in the parchments.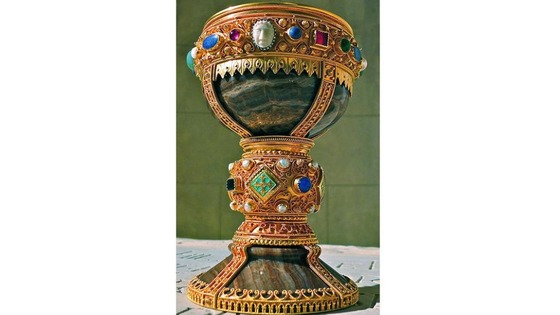 The director of the basilica's museum, Raquel Jaén said the cup was taken off display to find a location that could hold larger crowds.
"It was in a very small room where it was not possible to admire it to the full," she told AFP.
The historians said that the two Egyptian parchments they found in 2011 at Cairo's University of Al-Azhar set them on an investigation debunking some of the 200 supposed Holy Grails around Europe too.
The twelfth-century cup was donated by one of the five children of Ferdinand I to the Basilica of San Isidoro de León in Spain, where it remains.
Advertisement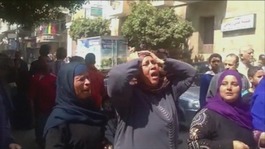 A court in Egypt has sentenced 529 members of the Muslim Brotherhood to death, sparking outrage from relatives and protests in Cairo.
Read the full story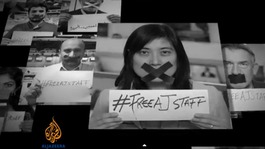 Mark Austin and Julie Etchingham join some the world's most prominent presenters in a campaign to support journalists being held in Egypt.
Read the full story
Unidentified gunmen opened fire on an army police checkpoint on the outskirts of Cairo, killing six officers, Egyptian state TV reported.
A senior security source told state TV that two bombs found near the checkpoint had also been deactivated. The army blamed the attack on ousted Islamist President Mohamed Morsi's Muslim Brotherhood group, according to a military statement. The Brotherhood was not immediately available to comment.
Egypt brings forward presidential poll amid protests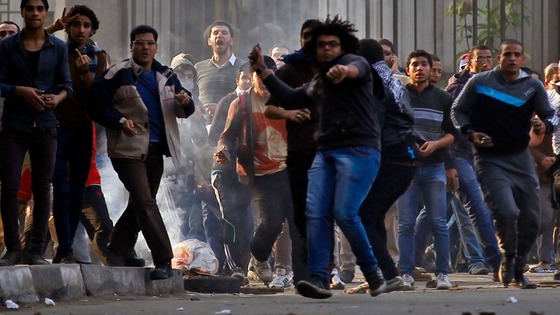 Anti-government supporters were involved in clashes with Egypt's army on the third anniversary of the popular uprising of 2011.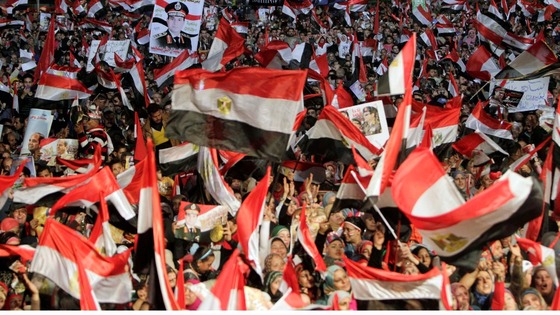 Thousands of supporters of Egypt's army chief General Abdel Fattah al-Sissi gathered in Tahrir Square to mark the anniversary.
Advertisement
Egypt brings forward presidential poll amid protests
At least 25 people have been killed in clashes between Egyptian security forces and anti-government protesters said the health ministry, on the third anniversary of Egypt's uprising.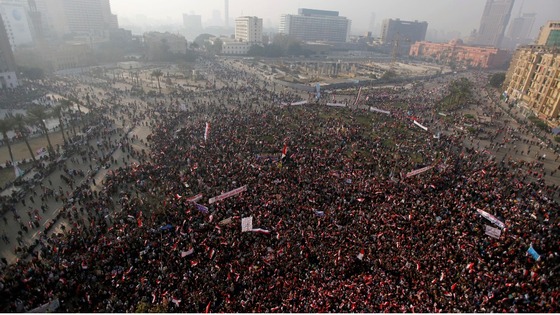 Most of those killed were in Cairo, where fierce clashes erupted between largely Islamist protesters and security forces. At least three people were killed in Alexandria and the southern province of Minya.
Today marks the anniversary of the start of the 2011 uprising that forced long time autocrat Hosni Mubarak to step down.
Rival rallies of those supporting the military-backed government gathered along with supporters of Mubarak's successor, Islamist President Mohammed Morsi, who was removed from office in July following mass protests against him.
Egypt brings forward presidential poll amid protests
Egyptian riot police have clashed with anti-government protesters on the streets of Cairo.
A witness reported that they fired live rounds into the air to disperse several hundred protesters, as well as tear gas and bird shot.
Footage also showed security forces arresting several men, reported to be supporters of the ousted president Mohamed Morsi.
Egypt brings forward presidential poll amid protests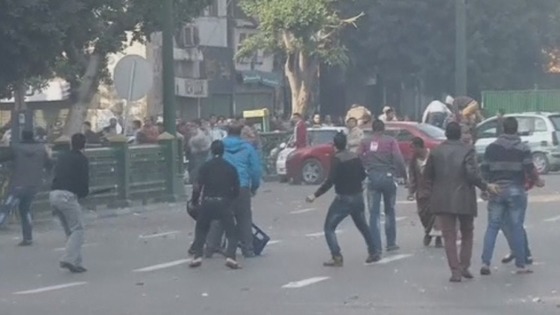 At least four people have been killed during clashes in Cairo, Reuters reported, citing Egyptian security sources.
Egypt brings forward presidential poll amid protests
The Foreign Office has updated its travel advice in light of recent bombings in Egypt surrounding the third anniversary of the 2011 uprising:
25 January is the 3rd anniversary of the 2011 revolution. A number of groups have called for demonstrations to mark the anniversary.

Protests and disruption to travel around the country are likely in the days before and after 25 January.

You are strongly advised to stay inside during this period in Cairo.

Across the country you are also advised to take particular care in the vicinity of government buildings, and to avoid all demonstrations and large gatherings.
Load more results