There are 114 results for "FTSE"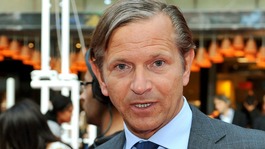 If Marks & Spencer were a football club and Marc Bolland its manager he'd almost certainly have been fired by now.
Read the full story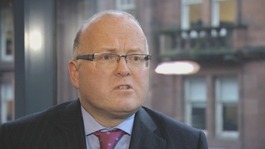 The boss of Scotland's largest industrial company tells ITV News he believes Scottish independence would bring "real costs" for business.
Read the full story
Advertisement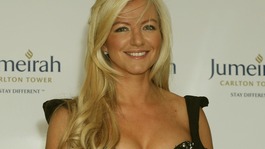 In an article for ITV News, entrepreneur Michelle Mone says women must reach board level through their own hard work, not a quota system.
Read the full story
Women on FTSE 100 boards rises to 20%
Latest Government figures show one fifth of all board positions in FTSE 100 companies are now held by women. The figures released today, show a sharp rise from the 12.5% recorded in 2011.
Business Secretary Vince Cable welcomed the news and told ITV News there are still not enough women in politics.
Women on FTSE 100 boards rises to 20%
Professor Susan Vinnicombe, director of the Cranfield International Centre for Women Leaders, said:
Whilst it is extremely encouraging to see the overall figures moving in the right direction, and the 25% target in sight, the issue still remains that women are not being appointed to executive positions, despite there being a wealth of suitable candidates.

We currently have the highest number of non executive director positions (NED) ever at 826 and the lowest number of executive director (ED) positions ever at 291.
These figures show that the likelihood of women being appointed to ED positions is decreasing.

Therefore, while it is important to meet the 25% target; we need sustainable change that will ensure diversity on our boards in executive positions as well as NED roles.
Women on FTSE 100 boards rises to 20%
A separate report by the Cranfield School of Management confirmed the trend and revealed that just two FTSE 100 companies - Glencore Xstrata and Antofagasta - had all-male boards, compared to one in five in 2011.
Of the 1,117 FTSE 100 board positions, 231 are women, while 48 new female appointments need to be made to reach the 25% target.
Advertisement
Women on FTSE 100 boards rises to 20%
Women now account for just over a fifth of directors on boards of top companies after a "culture change" in British business over the past three years, according to a new report.
Former trade minister Lord Davies of Abersoch headed a review in 2011 when the number of female board members in FTSE 100 firms was just 12.5%.
He set a target of 25% by 2015, and reported today that the figure stands at 20.7%, showing "real progress", with more women than ever before in boardrooms of leading companies.
G4S custody officers charged over detainee's death
Colin Kaler, 51, from Bedfordshire; Terrence Hughes, 53, from Hampshire and Stuart Tribelnig, 38, from Surrey will appear before Westminster Magistrates' Court on 7 April 2014. All three men face a charge of manslaughter.
FTSE 100 firm G4S will not face charges of corporate manslaughter after the CPS decided there was insufficient evidence for such a prosecution.
Warning over 'burden' of reformed pensions
Pensions providers and insurers have taken a hammering on the stock market as investors counted the cost of George Osborne's "Budget for savers".
In a session when the FTSE 100 Index ended 32.2 points lower at 6,573.1:
Legal & General dropped 19.3p, or 8%, to 211.2p
Aviva fell 26.6p, or 5%, to 490.4p
Standard Life declined 11.4p, or 3%, to 354p.
Prudential slid 29p, or 2%, to 1,339.5p
Meanwhile on the FTSE 250, Partnership Assurance, which provides enhanced annuities for people with lower life expectancies, lost more than half its value, plummeting 176.2p, or 55%, to 143p.
Russia sells $10bn in reserves to prop up rouble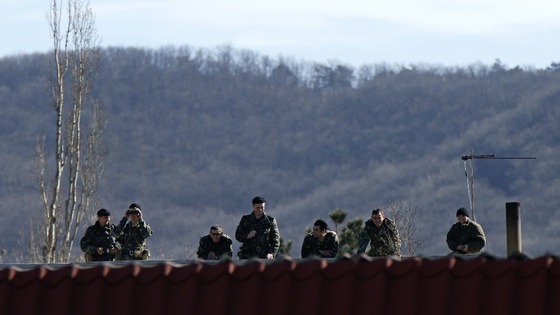 The escalating crisis in Ukraine has hit the European markets, which have seen a major slump amid worries the tensions will force higher energy prices if economic sanctions come into effect.
Traders remain wary that a worsening conflict could affect Russia's supply of oil to the EU, two thirds of which is piped through Ukraine.
Oil prices surged by around 2% to above 104 US dollars a barrel in New York while the FTSE 100 Index was off by more than 1.5% at below 6700.
Other leading European markets suffered bigger falls, with the Dax in Frankfurt down by more than 2.5%.
Load more results