There are 256 results for "Hillary Clinton. "
A woman hurled a shoe at Hillary Clinton as the former secretary of state was delivering a speech at a Las Vegas hotel, but Clinton dodged it and continued with her remarks, a US Secret Service spokesman said.
Secret Service spokesman George Ogilvie said the protester was not a ticketed guest for Clinton's speech at the Mandalay Bay hotel and had been spotted by Secret Service agents and hotel security guards before the incident.
"As agents and hotel security approached her she threw a shoe and was immediately taken into custody by the Secret Service and hotel security," Ogilvie said.
Footage of the incident broadcast by KTNV-TV showed Clinton, 66, crouching to dodge an object as she stood on stage. "Is that somebody throwing something at me?" Clinton asked.
US talk show host Jimmy Kimmel has done his best to rival Ellen DeGeneres' infamous Oscars 'selfie' by getting Bill, Hillary and Chelsea Clinton to all pose in front of the camera.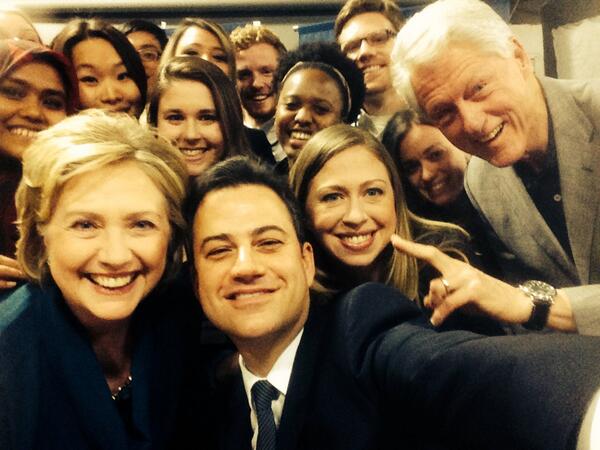 Read: Internet spoofs of Ellen's Oscars selfie
However, unfortunately for Kimmel the picture has only been retweeted around 7,000 times compared to over 3.4 million for the Oscars selfie, which featured Bradley Cooper, Jennifer Lawrence, Brad Pitt, Julia Roberts, Kevin Spacey, Angelina Jolie and a host of other Hollywood stars.
Advertisement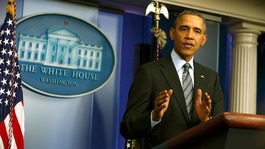 The Cold War has returned with a vengeance, judging by the mood in Washington with talk of extensive sanctions against Russia.
Read the full story
Referendum 'no different to Scotland', Crimea minister says
Former US Secretary of State Hillary Clinton tried to clarify comments that left the impression she had compared Russian President Vladimir Putin to Nazi dictator Adolf Hitler.
In an appearance at the University of California, Clinton said: "The claims by President Putin and other Russians that they had to go into Crimea ... because they had to protect the Russian minorities.
"That is reminiscent of claims that were made in the 1930s when Germany under the Nazis kept talking about how they had to protect German minorities in Poland and Czechoslovakia".
"I just want everybody to have a little historic perspective - I'm not making a comparison certainly, but I am recommending that we perhaps can learn from this tactic that has been used before".
Former Pentagon Chief and a long-time CIA officer Robert Gates has harshly criticised the Obama administration for its approach to foreign policy, claiming the President's opposition to increasing the number of American troops in Iraq in 2007 was "political."
In his upcoming book Mr Gates describes an exchange between him, President Obama and the then Secretary of State Hilary Clinton:
Hillary told the president that her opposition to the [2007] surge in Iraq had been political because she was facing him in the Iowa primary...

The president conceded vaguely that opposition to the Iraq surge had been political. To hear the two of them making these admissions, and in front of me, was as surprising as it was dismaying.
– Robert Gates, former Defence Secretary

Long-time Washington Post reporter, Bob Woodward, said the book was "highly emotional, antagonistic portrait of sitting president."

Mr Gates's book, "Duty: Memoirs of a Secretary at War," will be published next week.
Former US defense secretary Robert Gates has criticised President Barack Obama for his handling of the war in Afghanistan.
In his memoir, which will be published next Tuesday, Mr Gates said the President "didn't believe in his own strategy."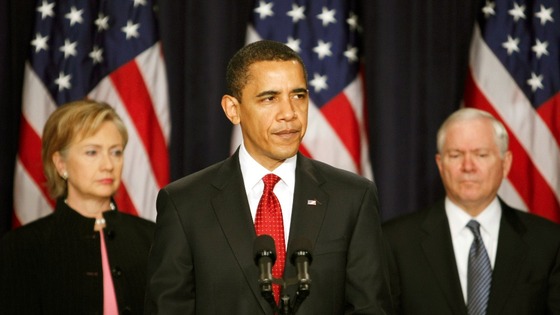 Washington Post's reporter Bob Woodward said in his review of the book it was "rare for a former Cabinet member, let alone a defense secretary occupying a central position in the chain of command, to publish such an antagonistic portrait of a sitting president."
Mr Gates has served under every president since Richard Nixon, with the exception of Bill Clinton.
He has also been the first Pentagon Chief to serve under both democratic and republican administrations. He left the office in 2011.
Advertisement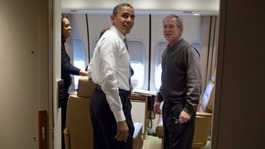 Pictures released today give a unique look inside Air Force One as two former and one current US President flew to Nelson Mandela's memorial
Read the full story
Three ex-PMs to join Cameron at Mandela memorial
Former US Secretary of State Hillary Clinton paid tribute to Nelson Mandela, calling his death "the loss of a giant among us".
Ms Clinton said Mandela had "demonstrated unequivocally how each of us can choose how we will respond to those injustices and grievances, those sorrows and tragedies that afflict all of human kind".
US commemorates JFK's death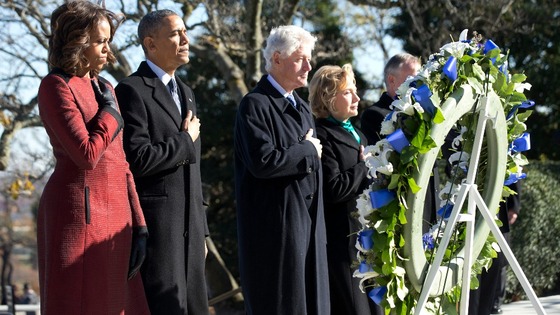 US President Barack Obama and First Lady Michelle Obama have paid their respects at the grave of former President John F Kennedy to mark the 50th anniversary of his assassination.
They were joined by former President Bill Clinton and his wife Hillary Clinton.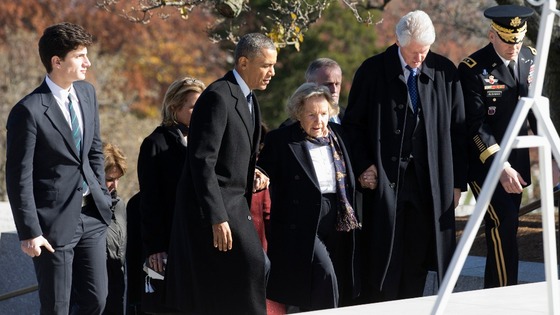 A wreath was laid at the grave site in Arlington National Cemetery.
Surviving members of the Kennedy family were also present.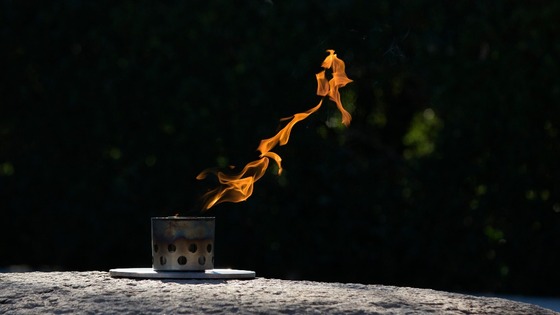 On Friday the nation will remember the shooting which happened in Dallas in 1963.
The 2016 race for the White House has collected a likely candidate in Chris Christie, who appears primed to run for the US Presidency after his triumphant re-election as New Jersey Governor.
Gov. Christie said he is happy to "stubbornly" refuse to discuss his future ambitions, but few doubt he plans to sell his moderate Republicanism to a national audience.
But will he be a match for an experienced campaigner like Hillary Clinton, who remains hotly tipped to run again for the Democrats?
Washington Correspondent Robert Moore reports from New Jersey:
Load more results