There are 256 results for "IMF"
'Slaviansk shooting' raises tensions in Ukraine
Russia's GDP growth contracted by 0.5% in the first three months of this year compared to the final quarter of 2013, the AFP agency reports.
Vladimir Putin's government has been the subject of sanctions from western governments since the annexation of Crimea in March.
Chancellor George Osborne has said that critics of Britain's economic recovery plan have been proved "comprehensively wrong".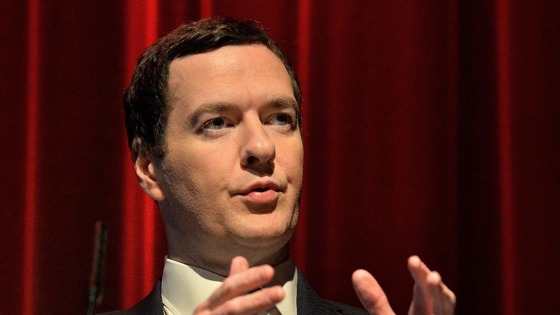 Speaking in Washington, Mr Osborne said: "Cutting deficits and controlling spending has not choked off recovery but has instead laid the foundations for sustainable growth."Many risks remain, but all this should be cause for cautious optimism."
He conceded "many risks remain" for the UK, including the fall out from the Ukraine crisis and the sluggish eurozone recovery, but hailed the success of the upturn a year after the International Monetary Fund (IMF) warned that his austerity policies were "playing with fire".
Advertisement
'Slaviansk shooting' raises tensions in Ukraine
The International Monetary Fund downgraded its 2014 economic growth forecast for Russia by two-thirds and warned that downside risks remain on geopolitical uncertainties after Moscow's takeover of Crimea.
The Fund cut its gross domestic product (GDP) growth forecast to 1.3% from an earlier 2%, revising down its estimates for the third time in a row, from an initial 3%.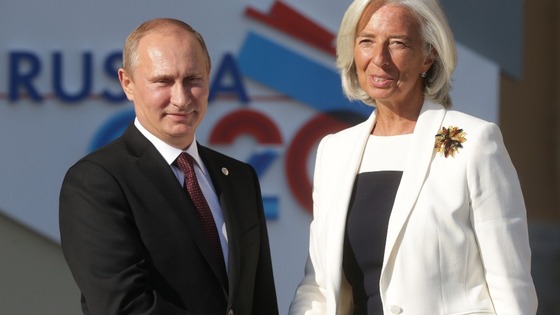 "The balance of risks (for Russia and neighbours) remains to the downside, considering rising geopolitical uncertainties following the takeover of the Crimea by Russia, tightening financial conditions, and volatile capital flows," the Fund said in a report.
The IMF forecast follows gloomier estimates from the World Bank of the likely economic damage from the Kremlin's standoff with the West over Ukraine.
Read: World Bank: Russia's GDP could contract by 1.8%
Nigeria is set to overtake South Africa as Africa's biggest economy today when the results of an overdue rebasing of its gross domestic product GDP are announced, Reuters have said.
New and fast-developing sectors such as telecoms, music and Nollywood are considered in the GDP rebasing along with heavy growth in the oil sector.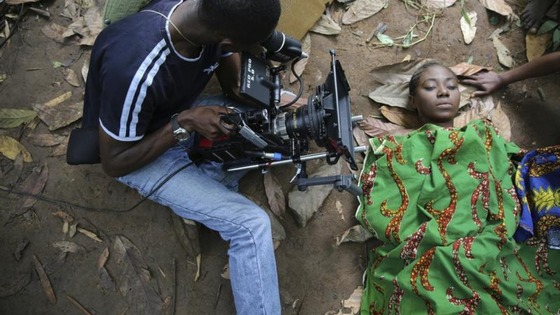 Africa's most populous country is expected to increase its economy by as much as 60%, with the government projecting gross domestic product (GDP) growth of 6.75 percent this year, slightly less than the 7.3 percent forecast by the IMF, up from 6.4 percent in 2013.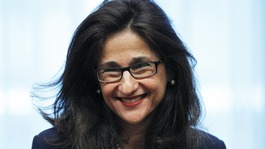 Dr Nemat Shafik is the first senior female economist to work at the bank since 2010.
Read the full story
International observers arrive in Crimea ahead of vote
US Secretary of the Treasury Jack Lew met Ukrainian Prime Minister Arseniy Yatsenyuk today:
Sec Lew met w Ukrainian PM today to discuss US assistance package, IMF program, efforts to implement economic reforms http://t.co/RGNCnYhLBk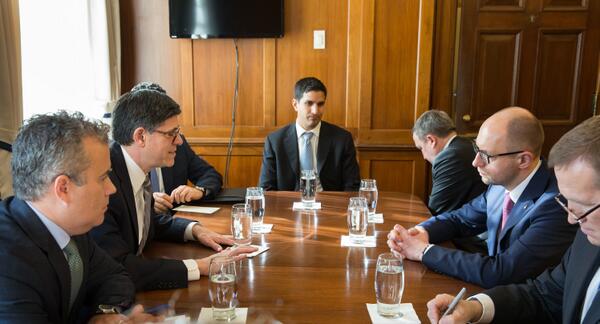 Sec Lew & Ukrainian PM agreed that securing passage of IMF quota legislation is needed to maximize int'l community's support to Ukraine
Advertisement
Referendum 'no different to Scotland', Crimea minister says
The Prime Minister and his Canadian counterpart Stephen Harper have discussed "the need" for the International Monetary Fund to provide financial assistance to Ukraine, Downing Street said.
In a statement, Downing Street said David Cameron and Mr Harper urged the IMF "to lead on a package of financial assistance to the Ukrainian government to help provide economic stability in the months ahead and to ensure that the new Ukraine government implements the necessary economic reforms".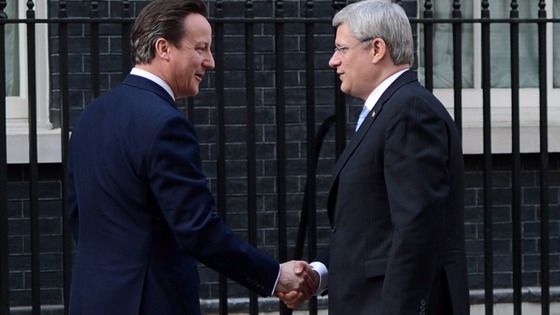 Police re-capture government building in Donetsk
Ukraine is unlikely to receive financial assistance from the International Monetary Fund before April, the Ukrainian Finance Minister Oleksander Shlapak has said.
Ukraine, which faces a further $6 billion in foreign debt payments this year, has asked the IMF for financial assistance of at least $15 billion. An IMF team is expected in Kiev next week.
Police re-capture government building in Donetsk
The head of the International Monetary Fund Christine Lagarde said there is no need to "panic" in terms of delivering economic aid to Ukraine.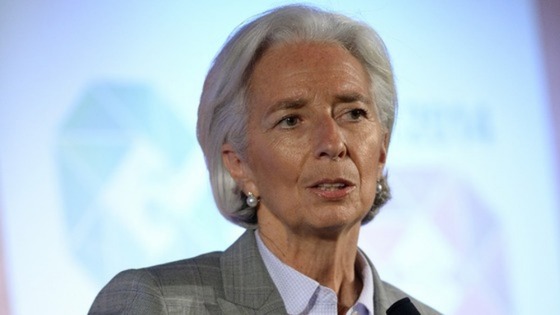 "We do not see anything that is critical, that is worthy of panic at the moment," she told reporters in Washington. "We would certainly hope that the (Ukrainian) authorities refrain from throwing lots of numbers which are really meaningless until they've been assessed properly."
Read: Ukraine requests International Monetary Fund support
Ukraine's new leaders say they need $35 billion (£21 billion) over two years to avoid bankruptcy and an EU diplomat said Ukraine had asked for an immediate infusion of $4 billion.
The country's finance minister said he hoped that the IMF would work on an aid package of at least $15 billion.
An IMF team is set to arrive in Kiev early next week to assess the economic situation.
Ukraine warns Russia against 'act of aggression' in Crimea
Ukraine has requested support from the International Monetary Fund, its Managing Director Christine Lagarde has confirmed.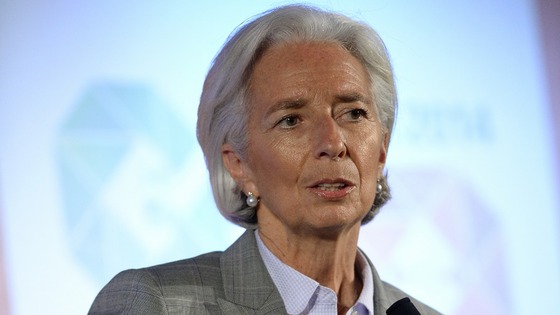 Lagarde said the IMF is discussing with international partners how best to help Ukraine, and will send a team to Kiev in the coming days.
Ukrainian finance minister Oleksander Shlapak said they are asking for at least $15 billion.
"Today we requested the IMF send a mission and we hope that it will be here next week," the minister was quoted as saying by Interfax news agency.
Load more results