There are 777 results for "Iraq"
A suicide bomber attacked an army checkpoint north of Iraq's capital - part of a day of violence that left 11 people dead throughout the country.
Police said the suicide bomber killed five soldiers and injured eight others in Mishada, 20 miles north of the capital.
Police also said two bombs planted in Baghdad's predominantly Sunni neighbourhood of Dora killed four people. Later, police said a roadside bomb killed two soldiers on patrol and wounded five people in Tarmiyah, 30 miles north of Baghdad.
Kidnapped French journalists found on Turkish border
Four French journalists were found by Turkish soldiers on the border with Syria after being kidnapped by the rebel group Islamic State of Iraq and the Levant (ISIL) in Syria last June, Turkish media reported.
Journalists Nicolas Henin, Pierre Torres, Edouard Elias and Didier Francois were found in Sanliurfa province with their hands and eyes bound, Dogan News Agency said.
Advertisement
Russian military on Ukraine border due to 'instability'
Vladimir Putin has said he "hopes" he will not have to use force in eastern Ukraine, although he once more claimed Russia has the right "to defend Russian-speakers" in the area.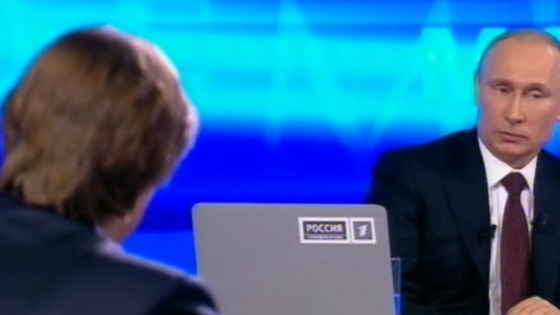 "I remind you that the Federation Council (the upper house of parliament) granted the president the right to use military force in Ukraine," he said.
"I really hope that I do not have to exercise this right and that we are able to resolve all today's pressing issues diplomatically."
Speaking during a televised phone-in, the Russian president also criticised the United States over the wars in Iraq, Afghanistan and Libya, saying it was "an illusion" that force can resolve international problems.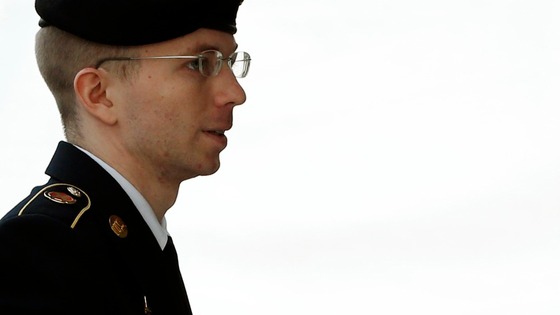 A United States Army general has ignored claims for clemency in upholding Private Chelsea Manning's conviction and 35-year prison sentence for handing over classified military and government documents to the anti-secrecy website Wikileaks.
The US Army military district of Washington has released a statement saying that Major General Jeffery Buchanan has taken 'final action' in the court-martial of the former intelligence analyst.
Manning was sentenced in August 2013 for six Espionage Act violations and 14 other offences for leaking more than 700,000 secret military and State Department documents while serving in Iraq in 2009 and 2010.
As commander of the military jurisdiction in which Private Manning's trial was held, General Buchanan could have reduced the court martial findings.
British drugs giant GlaxoSmithKline is investigating allegations of corruption in Iraq, after claims emerged that it hired 16 state-employed doctors and pharmacists as sales representatives while they worked for the government.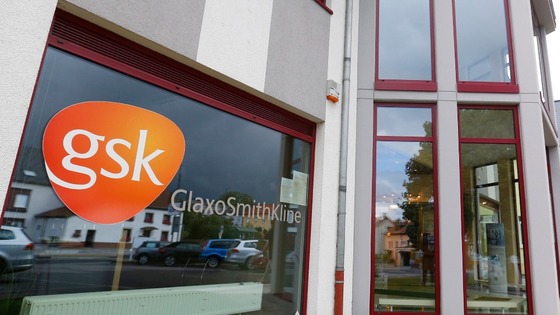 The new allegations of corruption come just months after a major scandal in China, when 18 employees were detained on bribery charges.
Read: Chinese police detain 18 in GlaxoSmithKline probe
Details of the new allegations were sent to the company earlier this year, the Wall Street Journal reports. In a statement, GlaxoSmithKline said:
"We are investigating allegations of improper conduct in our Iraq business. We have zero tolerance for unethical or illegal behaviour.
"In total, we employ fewer than 60 people in Iraq in our pharmaceuticals operation and these allegations relate to a small number of individuals in the country."
Soldier said the 'devil' took him weeks before US rampage
The three decorated soldiers killed in the Fort Hood shootings have been named as Sgt. 1st class Daniel Michael Ferguson, Staff Sgt. Carlos A. Lazaney-Rodriguez and Sgt. Timothy Wayne Owens.
Read: Soldier said the 'devil' took him weeks before rampage
Thirty-nine-year-old Sgt Ferguson, listed as living in Mulberry, Florida, served in Kuwait, Iraq and Afghanistan, Fort Hood said in a press statement.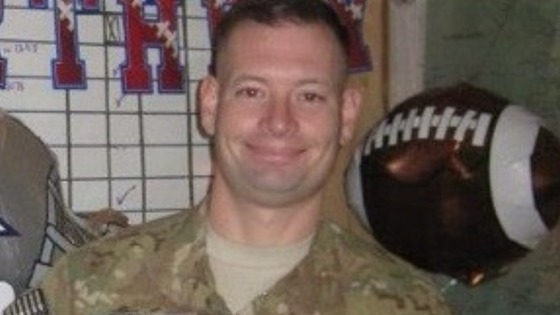 Staff Sgt Lazaney-Rodriguez, 38, had served in Kuwait and Iraq. He is listed as coming from Aguadilla, Puerto Rico.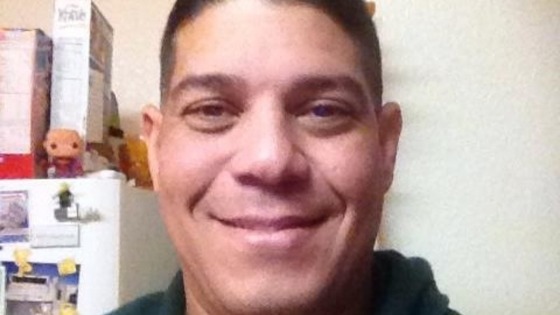 Staff Sgt. Timothy Wayne Owens, 37, of Effingham, Illinois, served as a heavy vehicle driver in Iraq and Kuwait.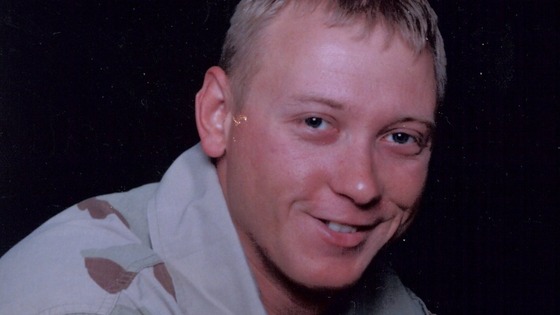 The statement added: "Circumstances surrounding this incident are currently under investigation by the US Army Criminal Investigation Division."
Ivan Lopez, a 34-year-old soldier battling mental illness, is suspected of killing the three men and wounding 16 others at Fort Hood on Wednesday.
The incident marks the second mass shooting in five years at the massive Army base.
Advertisement
Associated Press photographer shot dead in Afghanistan
Photographer Anja Niedringhaus, 48, was killed and reporter Kathy Gannon, 60, wounded while they were sitting in the back of a car, Associated Press said.
Anja Niedringhaus, an acclaimed German photographer who had covered conflict zones including Kuwait, Iraq, Libya, Gaza and the West Bank, was killed instantly, according to an AP Television freelancer who witnessed the shooting.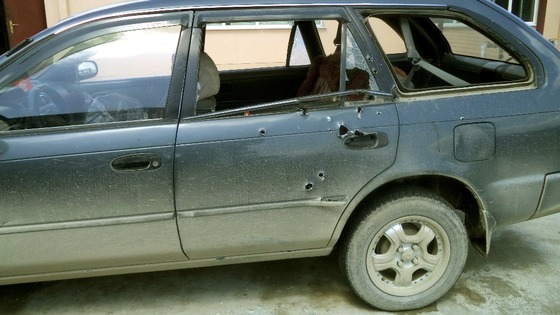 Canadian reporter Kathy Gannon, who is based in Islamabad and has covered war and unrest in Afghanistan for 30 years, was shot twice and was receiving medical help, the AP said. Kathy Gannon underwent surgery in the eastern city of Khost. .
The operation was described as successful and Gannon's condition was stable, AP said
Soldier said the 'devil' took him weeks before US rampage
Fort Hood gunman Iván López posted a chilling Facebook status weeks before his deadly rampage in which he said the "devil" had taken him and that he was "full of hatred," Fox News Latino reported.
López, 34, killed three people and injured 16 others before taking his own life after opening fire at the sprawling army base in Texas.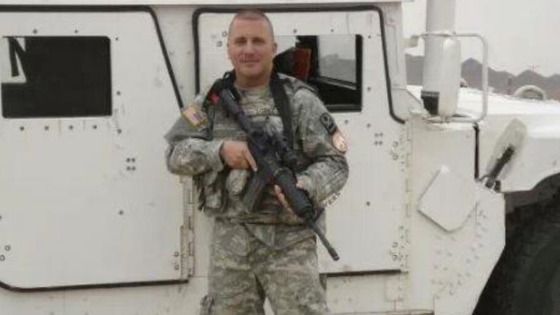 The post dated March 1 told of his anger at being apparently robbed:
"I have just lost my inner peace, full of hatred, I think this time the devil will take me," López posted on his Facebook page, which has since been taken down.
More: Photo emerges of alleged Fort Hood gunman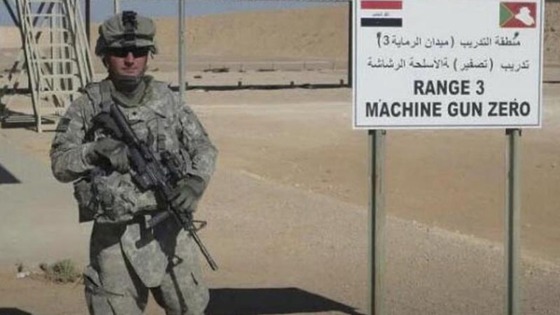 "I was robbed last night and I am sure it was 2 "flacos" (guys). Green light and finger ready. As easy as that."
He did not see combat during a tour in Iraq three years ago but was undergoing treatment for depression and anxiety, NBC reported.
Read more: US soldier who shot dead three at military base is named
Soldier said the 'devil' took him weeks before US rampage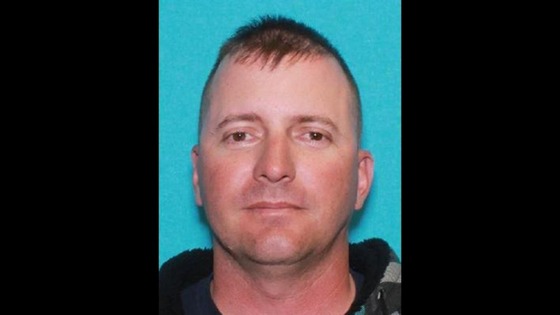 A photograph has emerged of Ivan Antonio Lopez, the man who allegedly killed three others and himself in a gun attack on Fort Hood military base on Wednesday.
NBC News, the organisation that obtained the photograph, says documents it had seen indicated Mr Lopez was a 34-year-old married father who was transferred to Fort Hood two months ago, having joined the army in 2008.
He did not see combat during a tour in Iraq three years ago but was undergoing treatment for depression and anxiety, NBC reported.
Soldier said the 'devil' took him weeks before US rampage
A gunman who killed three people at the Fort Hood US army base apparently did not see combat during a tour in Iraq three years ago, but was undergoing treatment for depression and anxiety, NBC News reported.
Military officials say that records do not show any combat citations or ribbons, but stressed that it did not mean he was not suffering serious psychological problems.
Load more results