There are 281 results for "Mali"
Shocking footage has emerged after a man tried to smuggle a 19-year-old African immigrant into Spanish territory.
The video released by Guardia Civil shows the young man, who is thought to come from Mali, appearing dazed as officers uncover him in the suitcase.
A 39-year-old Moroccan man was arrested after dropping the bag and fleeing when asked for a baggage check, officials said.
The incident occurred on the North African border of Morocco and the Spanish enclave Melilla.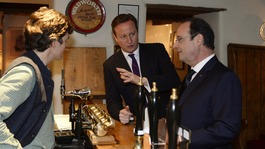 Francois Hollande shot down David Cameron's hopes of talking about EU treaty change negotiations today.
Read the full story
Advertisement
PM and Hollande agree defence and nuclear deals
Defence Secretary Philip Hammond said Britain and France are "natural partners for defence co-operation" after the Prime Minister announced a series of deals.
Mr Hammond said in a statement:
We have made substantial progress since the Lancaster House Treaty was signed in 2010 and today we have committed ourselves to go further still.

The agreements we have reached at this Summit will improve the inter-operability of our forces, enhance our joint equipment procurement and build on our capacity to support security and stability in places such as Libya, Mali and the Central African Republic.
Ex-president of Central African Republic 'goes into exile'
A UN migration agency is due to start airlifting thousands of foreign nationals from the Central African Republic, following appeals from neighbouring African countries.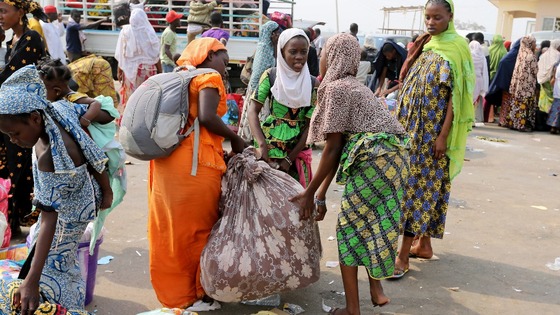 The International Organization for Migration has said the first three IOM charter flights this weekend will repatriate some 800 Chadians from the war torn CAR capital of Bangui to the Chadian capital N'Djamena.
In a statement, the IOM added: "IOM has received requests for assistance from Chad, Niger, Mali, Sudan and the Democratic Republic of the Congo to evacuate thousands of their most vulnerable, stranded nationals.
"The organisation is also working with Senegal, Guinea, Burkina Faso, Côte d'Ivoire, Nigeria and Cameroon to provide post arrival re-integration assistance to migrants evacuated by their governments."
More than 1,000 migrants attempting to reach Europe by boat have been rescued by the Italian navy in just 24 hours.
Navy helicopters spotted four overcrowded boats struggling to stay afloat south of Sicily on Thursday and ships were sent to save them, the navy said in a statement.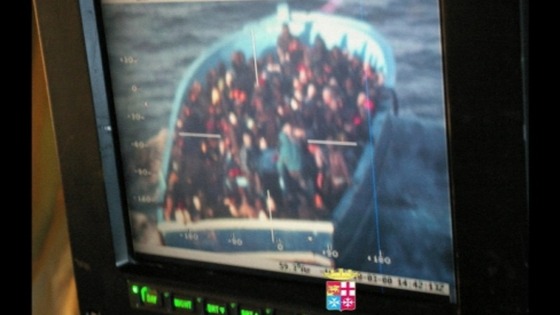 The 823 men, women and children aboard the four vessels were from countriesincluding Egypt, Pakistan, Iraq and Tunisia.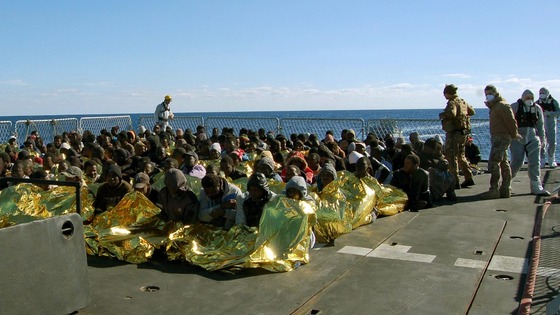 In a separate operation, 233 migrants from Eritrea, Nigeria, Somalia, Zambia, Mali and Pakistan were rescued by the Navy and taken to a port near Syracuse on Sicily's eastern coast.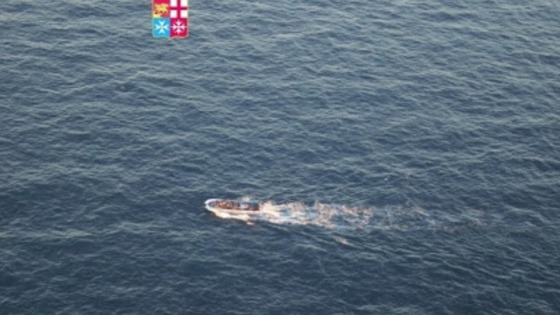 Italy is a major gateway into Europe for many migrants seeking a better life, and sea arrivals to the country from Northern Africa more than tripled in 2013, fuelled by refugees in Syria's civil war and strife in the Horn of Africa.
$60m US defence aid to Central African Republic
French soldiers were cheered on Saturday as they began patrolling densely-populated neighbourhoods of Central African Republic's capital Bangui, which has been rocked by waves of killings between Muslim and Christian communities.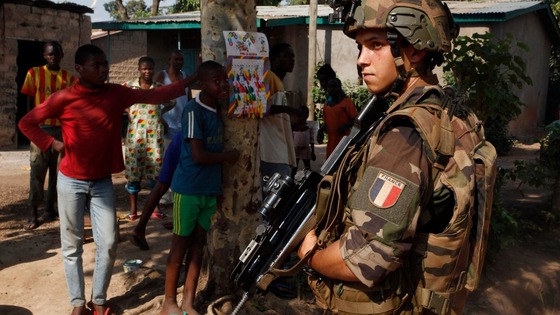 France is deploying 1,600 troops to its former colony. At least 400 people have died in three days of violence between the Seleka rebel group and Christian self-defence militias.
Read: UK in talks on Central African Republic military support
Central African Republic has been gripped by chaos since Seleka toppled former President Francois Bozize and embarked on months of looting, rapes and killings.
This is the second major French military operation in Africa this year. It comes just months after France deployed 4,000 troops to oust al Qaeda-linked Islamist groups which had seized control of northern Mali.
Advertisement
French journalists 'assassinated'
Two journalists from France kidnapped and killed in northern Mali were shot, French authorities say.
Ghislaine Dupont, 51, and Claude Verlon, 58, were abducted on Saturday after interviewing a rebel leader in Kidal.
French Foreign Minister Laurent Fabius said the two were shot multiple times and their bodies were found near the vehicle that whisked them away.
But Mr Fabius failed to clarify who was behind the killings and why the pair was targeted.
French journalists 'assassinated'
Two French journalists killed in northern Mali on Saturday were "coldly assassinated", France's foreign minister Laurent Fabius has said.
He added that "terrorists" were behind the "heinous and revolting" attack and security in the Kidal region of the west African country would be increased.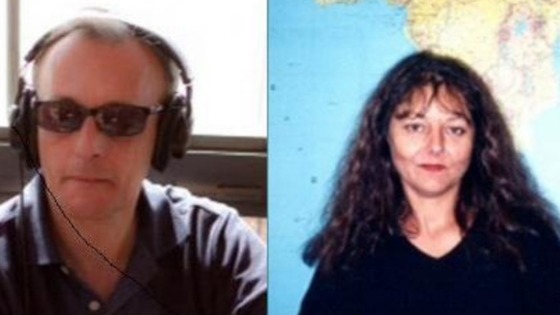 Speaking after a special cabinet meeting to discuss the deaths, Mr Fabius said: "Security in the area and the surrounding areas, especially for French nationals, will be increased".
French journalists 'assassinated'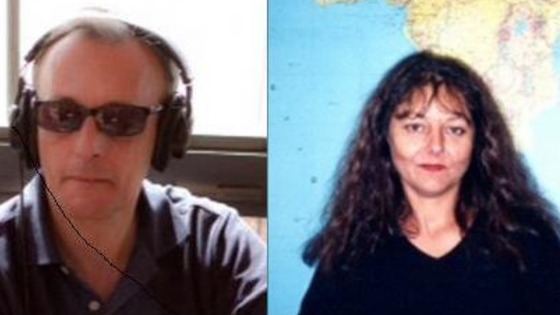 France's army never had any visual or physical contact with the gunmen who killed two French journalists in northern Mali on Saturday, an army official said.
Armed Forces spokesman Colonel Gilles Jarron said the bodies of the two reporters had been found by a French patrol some 10 kms (6 miles) to the east of Kidal after they were tipped off by a local resident that the journalists had been taken.
Two French helicopters arrived on the scene 50 minutes after the patrol found their bodies, he said. Earlier, several French media reports said a French helicopter had tracked the kidnappers's vehicles after the abduction.
The deaths come four days after France rejoiced at the release of four French citizens held for three years by al Qaida's affiliate in North Africa.
French journalists 'assassinated'
France's foreign ministry has confirmed two French journalists were killed in the north Malian town of Kidal after being taken by armed gunmen.
"Claude Verlon and Ghislaine Dupont, journalists at RFI, were found dead in Mali," the ministry said in a statement. "They had been kidnapped by armed gunmen in Kidal."
Load more results