There are 228 results for "Ofsted"
Parents to find out children's primary school places
More and more parents picking nurseries with "strong links" to their favoured primary school in the hopes it will secure a place for their child, according to a poll.
Read: Call to start schooling at six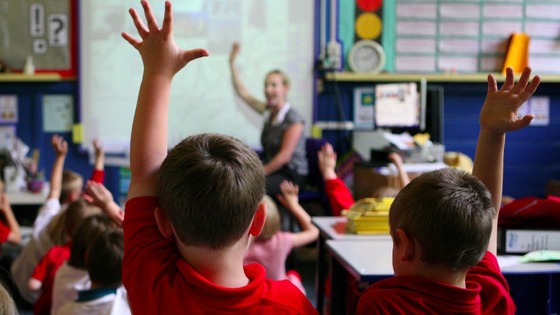 Read: Ofsted: Sure Start 'has failed to close gap in education'
Parenting website Netmums found competition for primary school places has become even more fierce, with some parents thinking about which school to send their child to as soon as pregnancy starts.
It suggests that applying for a primary place is a tough task for many families, with almost half (43.9%) of the more than 1,000 people questioned saying they found it stressful.
Hundreds of thousands of families across England are today discovering which infant school their child will attend from this September in the first ever primary National Offer Day.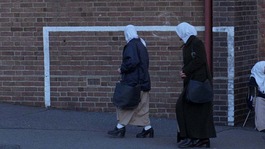 The number of schools being investigated in an alleged hardline Muslim plot to force out governors and headteachers has now broadened to 25.
Read the full story
Advertisement
Two govt departments 'against education commissioner choice'
The Secretary of State for education has asked Ofsted to inspect 15 schools in Birmingham in the light of allegations made and inspections are "ongoing".
The allegations made in relation to some schools in Birmingham are very serious and we are investigating all evidence put to us in conjunction with Ofsted, Birmingham City Council and the police.

It is absolutely vital these investigations are carried out impartially, without pre-judgment. It would be inappropriate to comment further at this stage.
– Department for Education spokesperson
Two govt departments 'against education commissioner choice'
Park View Educational Trust has been at the centre of allegations of extremism in schools. The Trust runs three schools in Birmingham - all of which have been subjected to snap Ofsted inspections in recent weeks.
Anonymous whistle-blowers, including former teachers, have also come forward since the Trojan Horse claims hit the headlines.
The allegations include:
Segregation of boys and girls in classes and assemblies
A ban on sex education
Bullying of non-Muslim staff
Staff member praised al Qaida-linked Muslim cleric Anwar al-Awlaki in an assembly
School trustees have firmly denied all the claims, branding the allegations "a witch-hunt".
Read: Birmingham investigating 25 schools over extremism claims
Poll: More teachers suffering mental health problems
The number of teachers suffering from mental health problems due to the pressures of their profession has risen by over a third, a survey has revealed.
Read: School Ofsted inspections to be overhauled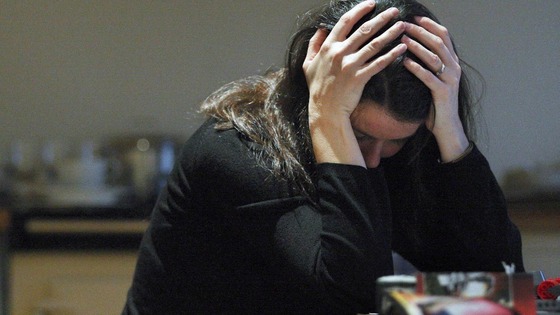 Some 38% of teachers told the Association of Teachers and Lecturers (ATL) there had been a rise in mental health problems among their colleagues over the last two years.
And over half (55%) of the 925 education staff quizzed said their job has had a negative effect on their mental health.
ATL general secretary Dr Mary Bousted said she was shocked at the results, but felt the data spoke for itself.
"Teachers, lecturers, support staff and heads are now so over-worked that it comes as no surprise that so many in the education profession suffer from stress, depression and other mental health issues," she said.
Education minister expected to endorse nursery start at age two
Good quality childcare is "all that matters", according to an education minister, who will announce plans to structure nursery education in an attempt to bridge the gap between low income and middle class pupils.
The Department for Education wants a "school-led system that is self-improving" in early years, which Liz Truss believes should be achievable without huge expense.
Sir Michael Wilshaw - who spoke about this last week - is absolutely right.

The early years are vitally important, and they're our best opportunity to eradicate the gap before it gets any bigger...

That's why we have been simplifying the red-tape, making it easier for good providers to expand.

Schools, nurseries, private providers, childminders - as long as you're providing good-quality childcare, that's all that matters - and there is a place for everybody.
– Liz Truss
Advertisement
Education minister expected to endorse nursery start at age two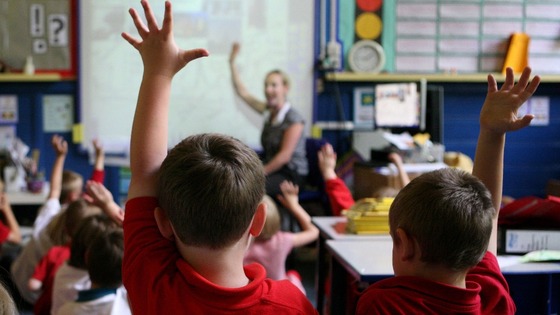 An education minister will tomorrow endorse the chief inspector of schools' vision for more teaching in early years, despite a wave of criticism of the plans.
Ofsted chief Sir Michael Wilshaw sparked controversy last week with a call for more youngsters to start learning in school nurseries from the age of two, saying it would help break a cycle of disadvantage which sees poorer children fall far behind their classmates by the time they are five.
In a speech in London tomorrow, education minister Liz Truss will back the chief inspector's position and set out plans to improve and expand teaching in early years.
Restrictions have been removed so that any school can open a nursery and school nurseries can open for longer hours to fit in with parents' work schedules, she will say.
Ofsted: Sure Start 'has failed to close the gap in education'
The chief executive of Ofsted, Sir Michael Wilshaw said the government's Sure Start programme had failed to effectively close the gap in educational achievement between rich and poor students.
More: Poor children getting 'an unsure start'
In an interview with Political Correspondent Libby Wiener, he said although Sure Start had helped some of the most troubled families, it had not had enough of an impact, and more could be done within the educational sector itself.
Read: Ofsted calls for more 'structured' early years education to prepare children for school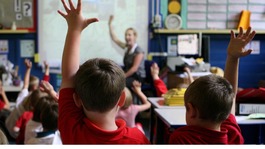 In its first report into early years education, Ofsted wants families to be supported to ensure their children start school ready to learn.
Read the full story
Ofsted: Sure Start 'has failed to close the gap in education'
Schools regulator Ofsted wants poor children to be prioritised for places at good primary schools, in order to try and address the educational achievement gap between rich and poor.
Read: Ofsted says early years education 'letting poorer children down'
In its first inspection of the pre-primary education, inspectors found stark inequalities in how children had been prepared for school, and called for nurseries to improve the structure of their education.
Read: Ofsted calls for more 'structured' start to education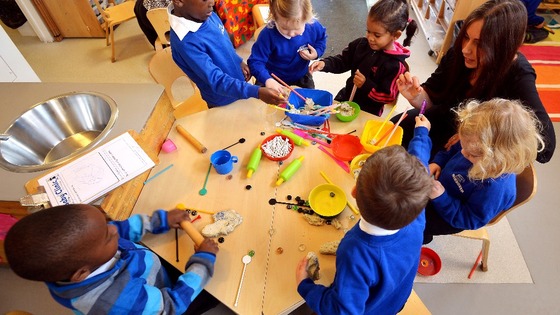 To get the priority place, children would need to take up a government-funded place at age two. It also called for the new pupil premium to be extended to two-year-olds.
More: Laws says pupil premium 'fully delivers' manifesto pledge
The government currently funds free nursery places for poor two-year-olds, as well as 15 hours of free care for all three and four-year-olds. Sir Michael Wilshaw said:
"Admissions policies should change to give the poorest children priority in securing places in reception at the best schools.
"But to get this priority, it would be on condition that they take up their funded early education place there at the school from the earliest age possible and attend regularly."
Load more results