There are 87 results for "Paralympians"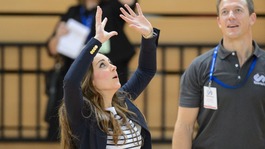 The Duchess of Cambridge played volleyball with members of SportsAid in her first solo engagement since giving birth to Prince George
Read the full story
Kate resumes public duties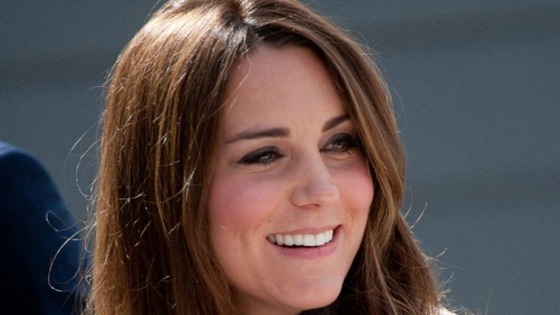 The Duchess of Cambridge will carry out her first solo engagement since the birth of Prince George at a SportsAid charity event later today.
Kate, who became patron of the charity last April, will view young athletes taking part in a number of sports activities including wheelchair basketball, fencing and badminton.
The Duchess will then join athletes and their parents as they attend educational workshops and receive advice from Olympians and Paralympians including Katherine Grainger, Ade Adepitan and Karen Pickering.
Advertisement
Paralympic legacy 'in doubt'
Para-Equestrian gold medalist Sophie Christiansen has said that the UK needs to "narrow the gap" between how it views Paralympians and attitudes towards disabled people in general.
Sophie told ITV News: "I think a year ago at the Paralympics everyone was at an all-time high. perceptions of disability had really changed. I think a tear on perceptions are still changing, they're still positive towards Paralympians and to a certain extend disability.
"I do think a slight negativity is creeping in, in terms of stories in the news about 'benefit scroungers'.
"We really need to narrow that gap between Paralympians and the regular disability community. You can be disabled and not do sport and still do amazing things."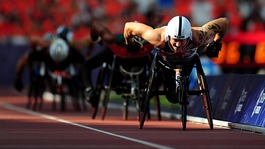 David Weir and Hannah Cockcroft were among the British Paralympians enjoying a winning feeling once more at the Anniversary Games in London.
Read the full story
Honours for 2012 athletes
Double London 2012 Olympic gold medalist Laura Trott told ITV News reporter Ben Chapman that it's been "a mad 12 months" after she picked up her OBE at Buckingham Palace.
She said: "It's been a mad 12 months. At the start of last year, I could never have imagined I'd be doing all this. Just the feeling I'm getting is absolutely amazing, I'm just bouncing from one thing to another."
Read: London 2012 Olympic and Paralympic stars honoured at Buckingham Palace
Honours for 2012 athletes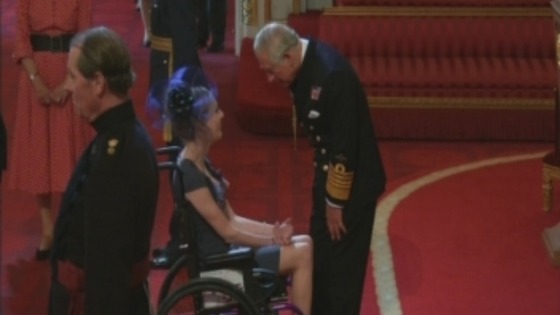 Three-time London 2012 Olympic gold medalist, Sophie Christiansen receives her OBE from Prince Charles at Buckingham Palace today.
Advertisement
Honours for 2012 athletes
British cyclist and double Olympic gold medalist Laura Trott has tweeted that she is "excited" to visit Buckingham Palace today to receive an OBE.
Trott is one of several Olympians and Paralympians who will be honoured for their success at the London 2012 Games last summer.
Read: OBE for Paralympic gold winner Sophie Christiansen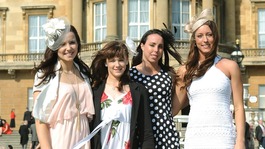 The Queen hosted a garden party at Buckingham Palace for many of the stars of the London 2012 Games, as well as some other familiar faces.
Read the full story
Queen's honours for Olympians
Olympians and Paralympians will be amongst those to receive honours from the Queen at Buckingham Palace today.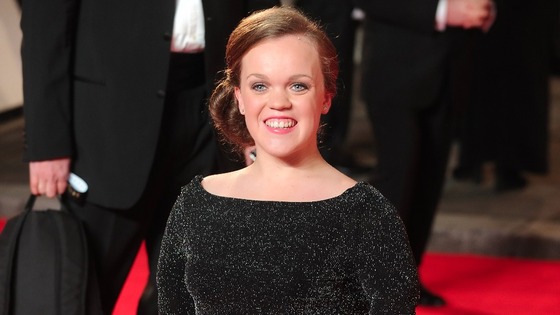 Paralympic Gold medalist Ellie Simmonds will be given an OBE today, while British road and track cyclist Sarah Storey will be named a Dame.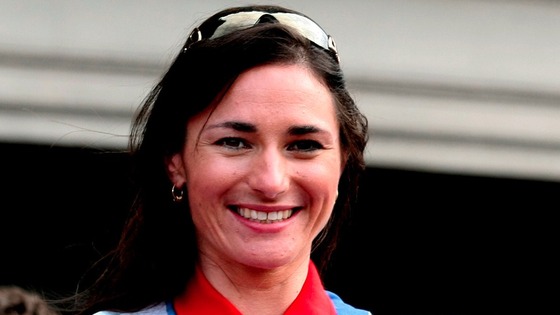 The paralympic cyclist has won a total of 11 Gold, eight Silver and three Bronze medals across a career panning six Paralympic Games.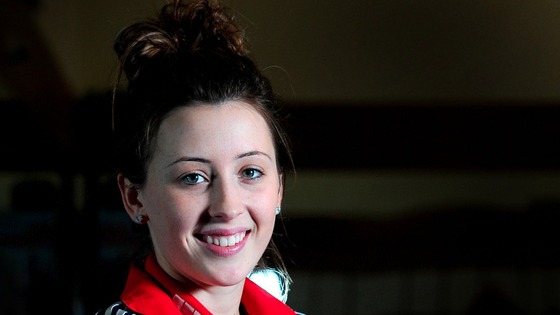 Tae Kwon Do sensation Jade Jones was the youngest member of Team GB to take a gold at least year's Olympics, and will be awarded an MBE, as will Olympic rower Katherine Copeland.
The Duchess of Cambridge has become patron of an organisation which supports the Olympians and Paralympians of tomorrow.
Hailed as the "champion of champions", Kate was an official ambassador for Britain's London 2012 teams and has now become the figurehead of SportsAid.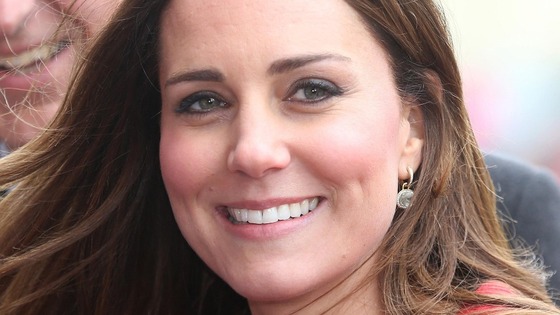 The Duchess has accepted two other patronages, St James' Palace said, with Place2Be, a mental health charity for schoolchildren and London's awarding-winning tourist attraction the Natural History Museum.
The royal is increasing her charitable workload and is now patron of seven organisations and an occasional volunteer with the Scout Association, despite being six months pregnant.
Load more results