There are 609 results for "Taliban"
Abu Hamza, the one-eyed Muslim cleric with a hook for a hand, goes on trial in New York on charges that he provided support for al Qaeda in Afghanistan.
Hamza faces 11 terrorism related counts, some of these include:
Trying to start a terrorist training camp in Oregon in 1999
Charges that he aided militants who kidnapped a group of tourists in Yemen in 1998
Gathering funds from UK venues for the Taliban and to support training for jihad in Afghanistan.
The Egyptian-born preacher, who faces life in prison if convicted, told a judge at a pretrial hearing on Wednesday that he is innocent.
A portrait of Malala Yousafzai, the Pakistani schoolgirl shot by the Taliban for courageously campaigning for girls' education, is to be offered at auction by Christie's.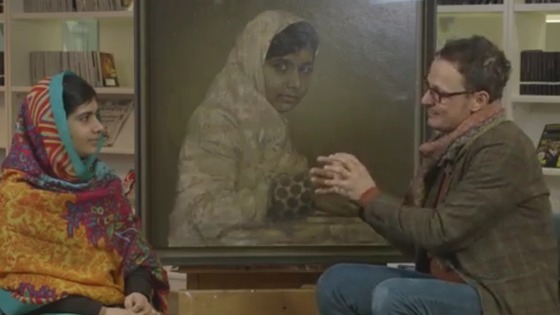 Artist Jonathan Yeo has offered the painting, expected to fetch $60,000-80,000 (£36,000 - £48,000), to benefit the Malala Fund, a charity set up by Malala to support the fight for girls' right to education.
Malala was called the "Bravest Girl in the World" by President Barack Obama and was recently awarded the International Children's Peace Prize for her inspirational work and courage.
Advertisement
A Royal Marine convicted of murdering an Afghan insurgent will have to wait to find out whether his appeal has been successful.
Three judges at the Court Martial Appeal Court in London will now give their decision at a later date.
Sgt Alexander Blackman was found guilty by a seven-man court martial board last November and sentenced to a minimum of 10 years in jail.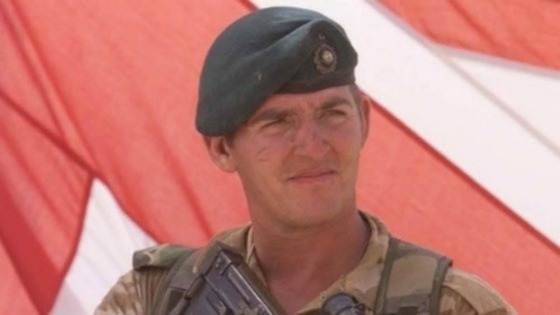 Lawyers for Sgt Blackman told the court the verdict should not stand because the court martial process did not demand the same level of proof as a normal criminal trial.
Anthony Berry QC also argued that the court martial board had not taken into account the "tremendous stresses" of combat which had caused Sgt Blackman "briefly to lose his head".
Former opposition leader ahead in Afghan election
Afghan President Hamid Karzai has said the election was a "success" amid relief that attacks by Taliban fighters were fewer than feared, for a vote that will bring the first-ever democratic transfer of power in a country plagued by conflict for decades.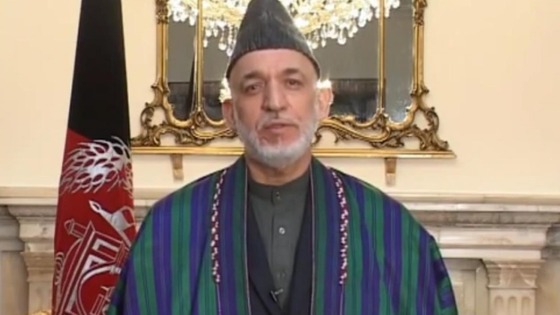 In a statement after voting closed, President Karzai said: "The Afghan nation today have put in practice their big Jubilee of the nation's participation in voting.
"Despite the cold and rainy weather and possible terrorist attack, our sisters and brothers nationwide took in this election and their participation is a step forward and it is a success for Afghanistan."
Former opposition leader ahead in Afghan election
Women voters have been lining up at polling stations across Afghanistan, defying a threat of violence by the Taliban to cast ballots in what promises to be the nation's first democratic transfer of power.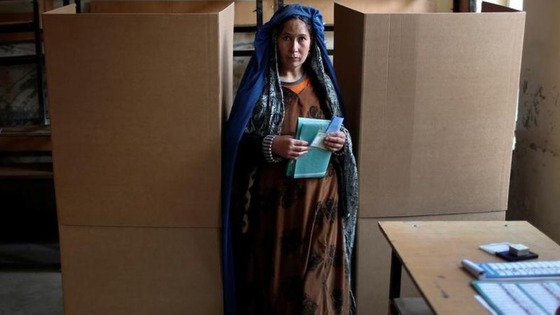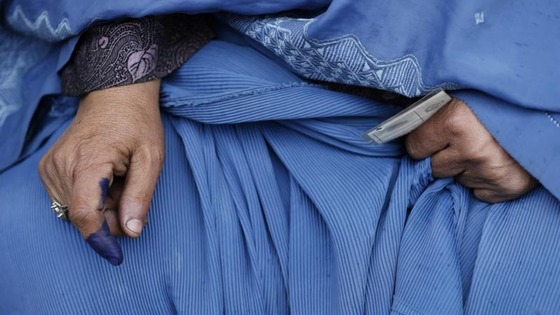 The Taliban warned civilians ahead of the election they would be targeted if they try to vote, and dozens died in a spate of attacks in the preceding weeks.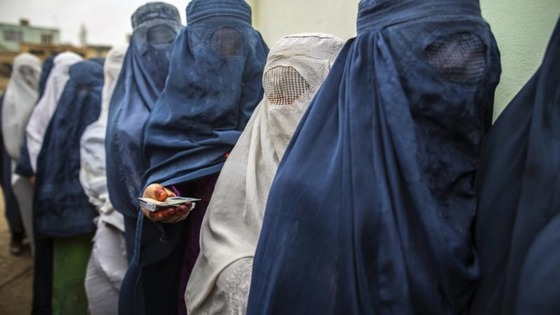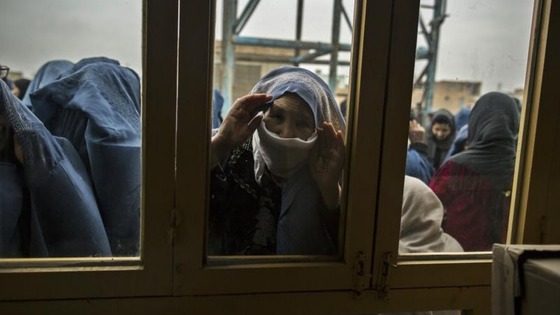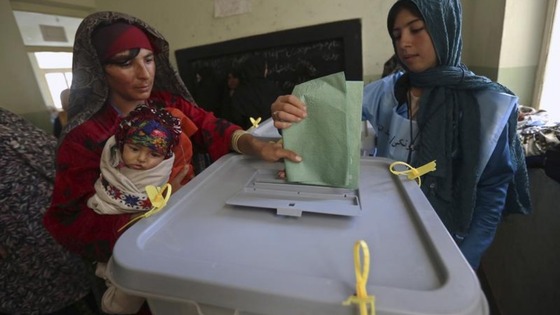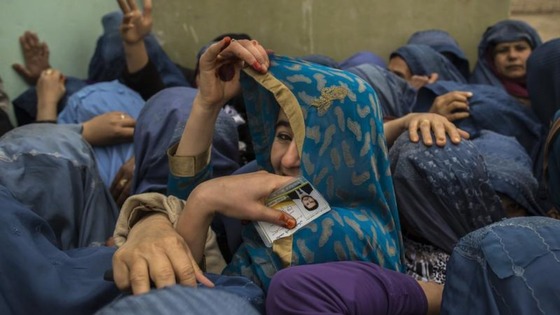 Read more: Afghanistan holds historic election for new president
Former opposition leader ahead in Afghan election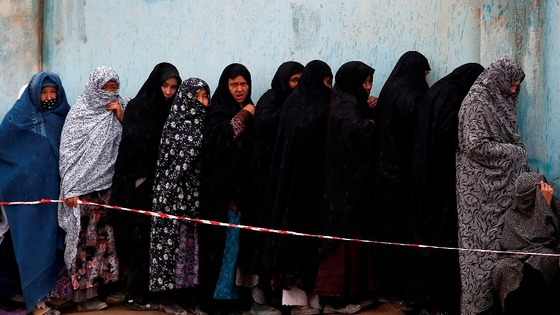 Long queues continue to form outside polling stations around Kabul, as people defied Taliban threats of violence to cast ballots in what promises to be the country's first democratic transfer of power.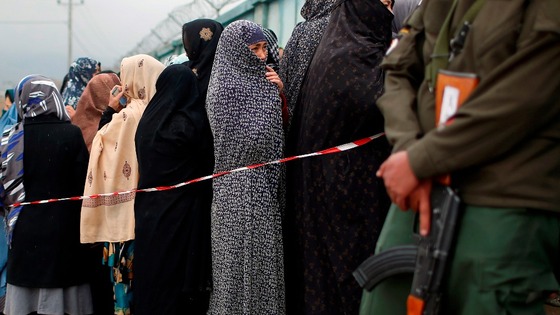 As international combat forces prepare to withdraw by the end of this year, the country is so unstable that the very fact the crucial elections are being held is touted as one of the few successes in Mr Karzai's tenure.
Nearly 200,000 Afghan security forces are out protect polling stations and voters from threatened Taliban attacks.
Advertisement
Former opposition leader ahead in Afghan election
Four voters were wounded in an explosion at a polling station in the southeastern province of Logar.
"The blast took place close to a polling station which is a school building and wounded four voters, one critically," Abdul Hameed, governor of the province's Mohammad Agha district, told Reuters.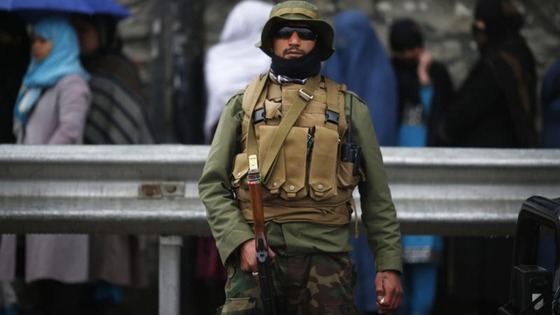 It was the most serious attack so far on an election that Taliban insurgents had vowed to derail, branding it a 'US backed sham'.
Read more: Afghanistan holds historic election for new president
Former opposition leader ahead in Afghan election
In the Afghanistan elections a candidate must secure more than 50 percent of valid ballots, failing which the top two candidates go into a run-off. The three frontrunners all enjoy similar levels of support, so a second round of voting is likely.
The time frame for all voting are as follows:
Vote counting: April 6 to 20
Preliminary results: April 24
Final results announcement: May 14
(Source: Independent Election Commission)
Here are some of the key points surrounding today's election:
28,500 polling centres opened, with 10 percent closing due to security.
It will require around 3000 donkeys to carry ballot boxes due to terrain.
There are 12 million eligible voters.
Afghan authorities deployed 352,000 forces to provide security.
Taliban called the elections a 'US backed sham.'
Read more: Afghanistan holds historic election for new president
Former opposition leader ahead in Afghan election
In the Ghorband Valley of Parwan province, some polling stations have come under mortar and machine-gun fire, but no casualties were reported and voting has no major disruptions - report NBC.
A few polling stations in eastern #Afghanistan have come under mortar fire, an Afghan official tells us, but no major disruption to voting.
Despite Taliban threats, voting in #Afghanistan going ahead. Let's hope that tonight Afghans will be counting votes, not casualties.
An account purportedly belonging to the Taliban sent a string of tweets claiming disruptions and violence at polling stations:
All voting booths closed in Jurm district (#Badakhshan), one station open but under assault since morning
Polling stations opened at 7am and are slated to close at 4pm local time.
Read more: Afghanistan holds historic election for new president
Former opposition leader ahead in Afghan election
Afghans queued up to vote in the county's presidential election today, despite the threat of violence from Taliban insurgents.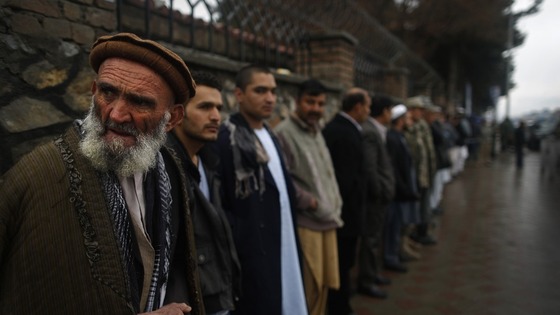 "I am here to vote and I am not afraid of any attacks," said Kabul resident Haji Ramazan at a polling station in the capital. "This is my right and no one can stop me."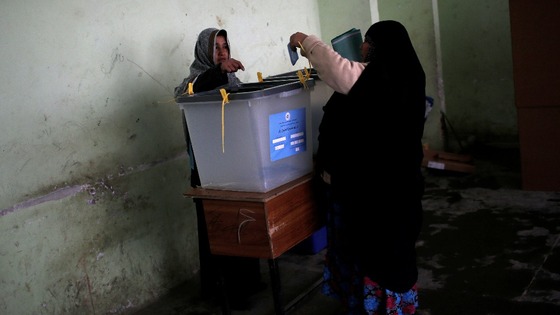 "I call on the people of Afghanistan to prove to the enemies of Afghanistan that nothing can stop them," Yousaf Nuristani, chairman of the Independent Election Commission told reporters after he cast his own vote in Kabul.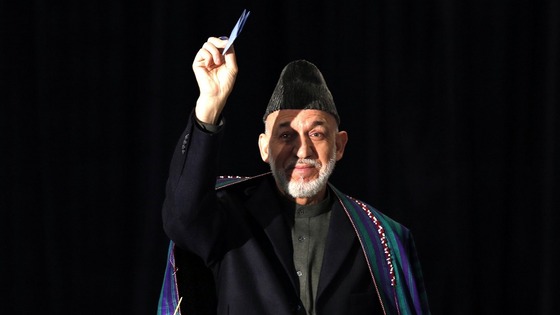 Hamid Karzai, the incumbent, is not allowed to run for the presidency again by the constitution.
But after 12 years in power he is widely expected to retain influence through politicians loyal to him.
He appeared relaxed and smiled for reporters as he cast his vote today.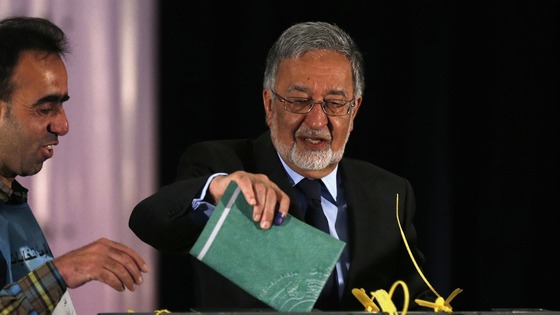 About 12 million are eligible to vote, and there are eight candidates, with former foreign ministers Abdullah Abdullah and Zalmai Rassoul, and former finance minister Ashraf Ghani the favourites.
Load more results