There are 309 results for "Whitehall"
Complaints from the North Korean embassy against a hair salon's poster poking fun at their leader's unusual hairstyle has reached the corridors of power in Whitehall.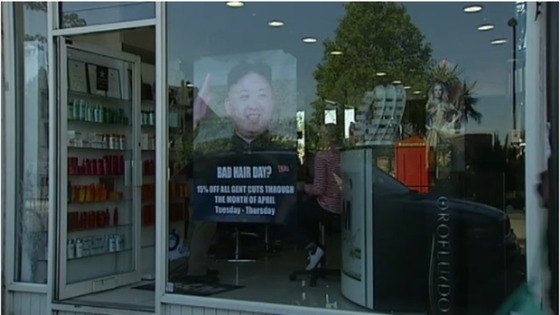 The Foreign Office has confirmed it received a letter this week complaining about the picture of Kim Jong-Un which was displayed in M&M hair Academy's window in South Ealing.
The advert said: "Bad Hair Day? 15% off all gent cuts through the month of April."
Staff at the west London salon were confronted by two men claiming to be North Korean officials over the marketing stunt earlier this month.
Read: Salon manager forced to destroy Kim Jong-un poster after 'scary' confrontation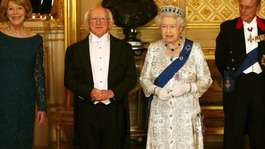 Michael Higgins is the first Irish President to make a state visit to the UK, ending the day with a state banquet at Windsor Castle.
Read the full story
Advertisement
Irish President meets PM on day two of historic visit
The Tower of London has been lit up green this evening as a tribute to the state visit of Ireland's President, Michael Higgins.
President Higgins has today met the Queen, addressed Parliament and spoken at a state banquet at Windsor Castle.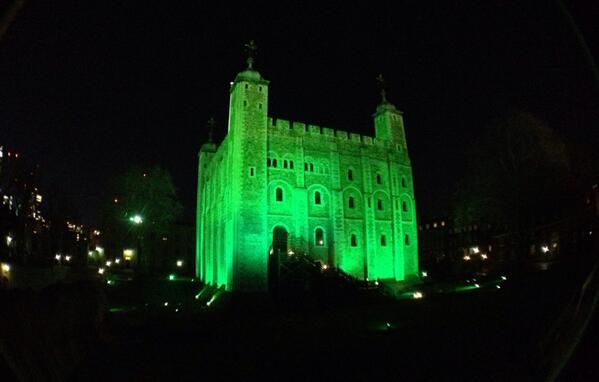 David Cameron hails first same-sex marriages in Britain
As the countdown for the first same-sex marriages gets underway, Deputy Prime Minister Nick Clegg, former Green Party leader Caroline Lucas and shadow chancellor Ed Balls have hailed the momentous event.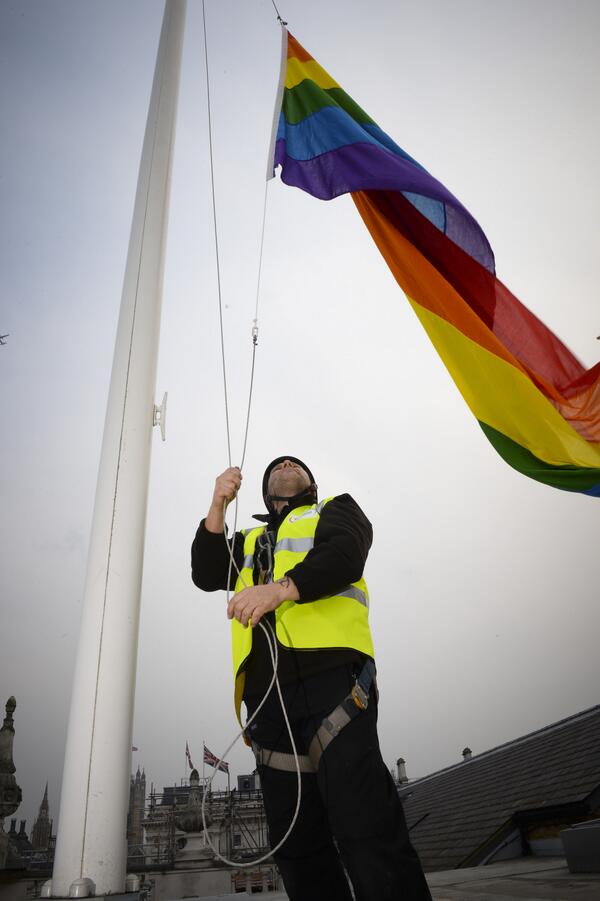 Wishing everyone taking vows from midnight tonight every happiness in the world. A wonderful & historic day for #LGBT rights #equalmarriage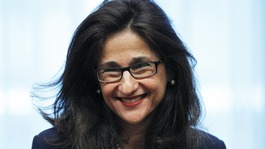 Dr Nemat Shafik is the first senior female economist to work at the bank since 2010.
Read the full story
BBC Three 'to be axed as a TV channel and moved online'
Stars of BBC Three and celebrities inclusing including Jack Whitehall and Matt Lucas had launched a campaign to save the youth channel when it was earlier reported to be under threat:
I really hope reports that the BBC may kill BBC3 are just rumours. There support of new comedy in particular is vital! #saveBBC3
Little Britain, Gavin & Stacey, Torchwood, Being Human, Mighty Boosh, Pramface, Ideal - BBC3 is the home of new comedy & drama #SaveBBC3
Just because some TV or film doesn't fall within the tiny purview of your own cultural gaze, doesn't mean you should blind it. #SaveBBC3
The campaign has spawned the hashtag #SaveBBC3, and echoes previous efforts to save BBC radio channel 6Music, which was due to be disbanded four years ago but was kept after more than 100,000 people joined online campaigns to rescue it.
BBC News is reporting that the decision has been made to axe it and move it online.
The BBC is in the process of making savings of £100 million, and the organisation's director general, Tony Hall, has said he faces "tough choices" in making the cuts.
Advertisement
3% rise in minimum wage recommended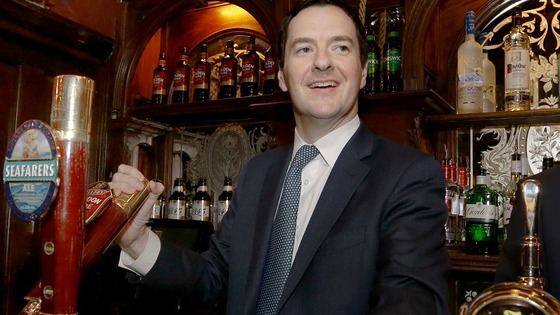 The 3% minimum wage increase proposed today by the Low Pay Commission is below the increase from £6.31 to £7 that had been floated by Chancellor George Osborne earlier this month.
Mr Osborne said last month that the economic recovery meant "Britain can afford an above-inflation increase in the minimum wage so we restore its real value".
Treasury analysis has suggested that increasing the National Minimum Wage to £7 by 2015-16 would only have a minor impact on unemployment.
Ed Miliband to call for faster flooding insurance claims
A point the Prime Minister made to me last week was that there are homes that have been protected by flood defences where there is clearly no water so therefore there are no cameras and you don't get the attention.
I think when we are talking about budgets its true that the Department for Environment, Food and Rural Affairs (DEFRA) had its budget proportionately slashed when compared to many others in Whitehall.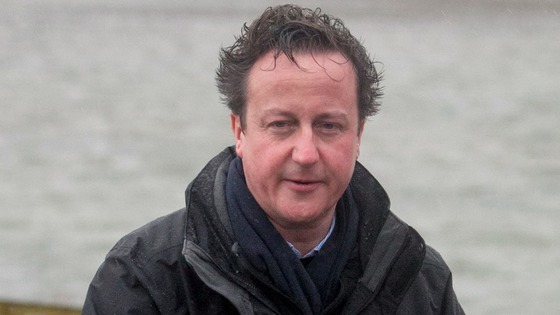 We are told constantly that the lack of money has not affected flood defences.
Now Labour and the Tories argue over who spent more.
The Tories pick one four-year period and say we spent more, and Labour pick another four-year period and say they spent more than the Government.
I think the reality is that we are speaking here about a £100 million or so difference and the truth is no matter who was in power, I think many of these flood defence schemes would have struggled to get the funding.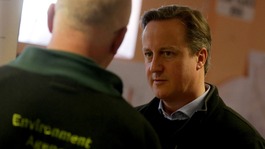 David Cameron has donned his wellies to visit Britain's flood-stricken areas, but was it all too late?
Read the full story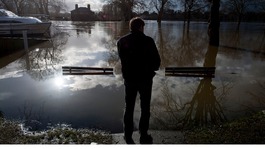 As the Westminster blame game rages on, the government must show victims of the catastrophic flooding that it has a grip on the crisis.
Read the full story
Load more results