There are 7867 results for "cameron"
PM criticised for claiming Britain is a 'Christian country'
Downing Street has hit back amid criticism of the Prime Minister's claim that Britain is a "Christian country".
A spokeswoman said Mr Cameron had made clear as far back as December 2011, in a speech to commemorate the 400th anniversary of the King James Bible, that he believed the UK was a Christian country "and should not be afraid to say so".
"He also added that this was not to say in any way that to have another faith - or no faith - was somehow wrong," she said.
"He has said on many occasions that he is incredibly proud that Britain is home to many different faith communities, who do so much to make the UK a stronger country."
Read: PM criticised for claiming Britain is a 'Christian country'
A law making companies publicly declare who their true owners are is set to be launched in the Queen's Speech as part of the Government's crackdown on tax evasion, it has emerged.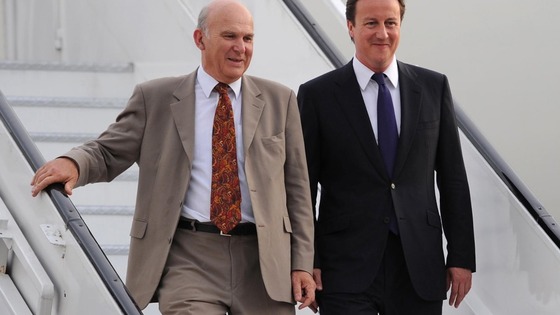 Business Secretary Vince Cable confirmed ministers are ready to go ahead with plans for an open, publicly available register of beneficial ownership of firms in a drive against what he called the "darker side of capitalism".
The move will be popular with anti-poverty campaigners, who have long argued the world's poorest countries lose out on billions in tax revenue because firms use shadowy "shell companies" to shield profits.
David Cameron announced last October that the register - which he originally proposed as part of Britain's chairmanship of the G8 - would be made available to the public as well as to tax authorities - a key demand of the campaigners.
Firms registered in Britain will be required to supply information on individuals with an interest in more than 25% of the shares or voting rights, to a central register held and maintained by Companies House.
Advertisement
PM criticised for claiming Britain is a 'Christian country'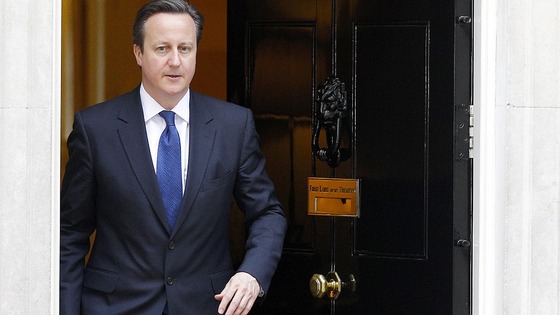 David Cameron's controversial claim that Britain is a "Christian country" risks sowing "alienation and division" in society, a group of leading public figures has warned.
More than 50 writers, scientists, broadcasters and academics have signed an open letter to the Daily Telegraph expressing concern at the "negative consequences" of the Prime Minister's assertion in a country where most people do not describe themselves as Christian.
The letter - with signatories including authors Philip Pullman and Sir Terry Pratchett, historian Dan Snow and comedian Tim Minchin - follows an article by the Prime Minister for the Church Times in which he wrote of his own faith and his desire to infuse politics with Christian ideals and values.
It states: "We wish to object to his repeated mischaracterising of our country as a 'Christian country' and the negative consequences for our politics and society that this view engenders."
"We are a plural society with citizens with a range of perspectives and a largely non-religious society. To constantly claim otherwise fosters alienation and division in our society."
Read: PM calls on UK to be 'more confident about Christianity
Easter celebrated around the world
The Prime Minister has sent Easter wishes to Christians celebrating the religious festival:
Today is a day for Christians to celebrate and for the whole country to celebrate what Christianity brings to Britain. Happy Easter to all.
A Christian nursery nurse is claiming unfair dismissal after losing her job because she said she told a gay colleague that the Bible regards the practice of homosexuality as a sin.
Sarah Mbuyi says she only made the comments after being pressed on her beliefs by a colleague who initiated the conversation at Newpark Childcare in Highbury, north London, in January.
She is being supported in her case by the Christian Legal Centre, whose chief executive, Andrea Williams, said the Government has "seriously let down" the Christian community and criticised Prime Minister David Cameron for attempting to "mould Christianity to his political agenda".
Mr Cameron said earlier this week that Britain should be ''more confident about our status as a Christian country" and "more evangelical about a faith that compels us to get out there and make a difference to people's lives".
Read: PM calls on UK to be 'more confident' about Christianity
A businessman appointed by David Cameron to head a multibillion-pound quango has been forced to step down after it was disclosed that he was bankrupt.
A Government spokesman said Tony Caplin - a former Conservative Party chief operating officer - had resigned as chairman of the Public Works Loans Board (PWLB) which is responsible for £60 billion of loans in infrastructure projects.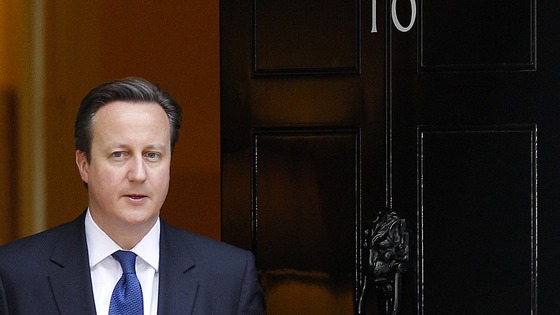 The Mail on Sunday reported that Number 10 had been forced to act after an investigation it carried out revealed he had been made bankrupt in 2012.
A Government spokesman said: "He should have declared he was bankrupt. This has been pointed out to him and as a result he has resigned."
Senior Labour MP Margaret Hodge, who chairs the Commons Public Accounts Committee, told The Mail on Sunday: "This raises serious questions which should be investigated."
Advertisement
Schools 'using unqualified staff to teach students'
Schools hiring unqualified teaching staff is "damaging standards", shadow education secretary Tristam Hunt said, after a poll claimed that around more than half said that unqualified staff working as teachers were planning and preparing lessons.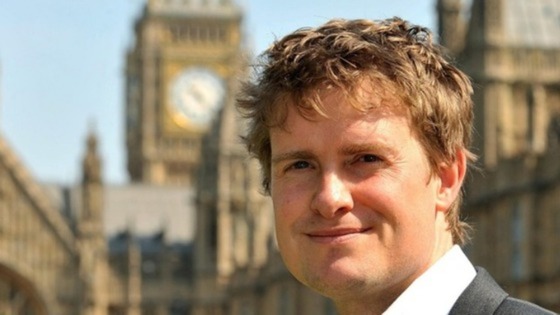 Tristram Hunt said: "Many parents will be shocked to learn that David Cameron has changed the rules to allow schools to appoint unqualified teachers on a permanent basis.
"Improving the education our children receive in our schools means continually improving the quality of teaching in the classroom. Labour would end David Cameron's policy and ensure a qualified teacher in every classroom."
Prime Minister David Cameron has been stung by a jellyfish while on holiday in Spain, The Mirror have reported.
The incident happened on the Spanish island of Lanzarote, while David Cameron and his wife Samantha were enjoying a spring break.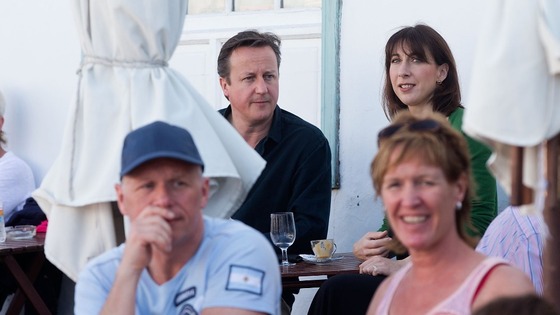 Ex-pat Alan Lambert, said that one traditional cure for a jellyfish sting is for someone to urinate on the affected area.
He joked: "There would have been no shortage of volunteers to administer the treatment if he'd needed it. We were all having a laugh about it in the bar."
Putin approves plan to extend Russian citizenship
The deal aimed at calming tensions in Ukraine must be "rapidly implemented", David Cameron has said.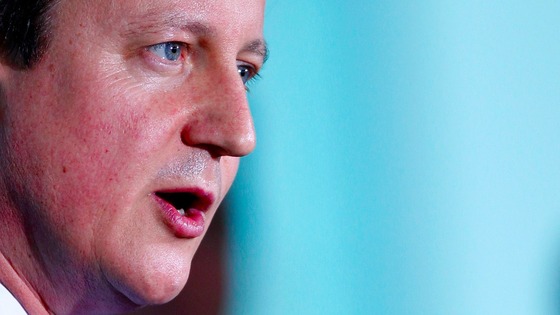 The European Union should continue preparations for potential extra sanctions against Russia although it will also do all it can to help bring in yesterday's deal, the Prime Minister and Herman Van Rompuy, president of the European Council, agreed in a phone conversation.
A Downing Street spokesman said of Mr Cameron's conversation with Mr Van Rompuy: "They agreed that the outcome of the Geneva meeting represented a positive step forward, but that it was essential that the agreements reached were rapidly implemented.
"They agreed that the European Union should do all it could to help implement these agreements, but in the meantime should continue preparatory work on potential additional sanctions, so that the EU was ready if the agreement was not implemented."
Speaker warns MPs put off PMQs by 'cacophony of noise'
MPs are increasingly put off Prime Ministers Questions (PMQs) by the "histrionics and cacophony of noise", the Speaker of the House of Commons has warned.
Read: 'Dunce' Cameron takes aim at 'muppet' Miliband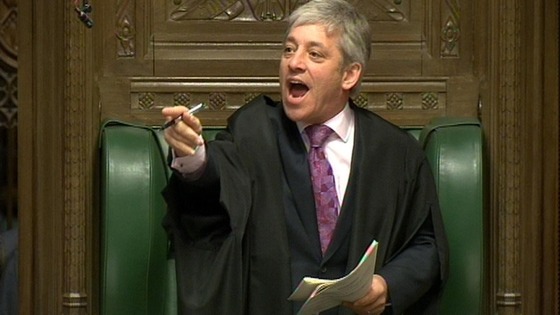 John Bercow said women MPs and "seasoned parliamentarians" had given up attending the weekly question and answer session because of bad behaviour by other members of the house.
Mr Bercow said Parliament was "spray painting its own shop window" by appearing to generate higher decibel levels than heavy metal band Deep Purple, regarded as the loudest band in the world in some quarters.
He told BBC Radio 4's PM programme there are "down-market parts of the media" who would "positively relish" it if there was a fight on the floor of the Commons chamber.
Read: Tory MP Anne Marie Morris steals show at PMQs with ear-busting outburst
Load more results