There are 28 results for "colvin"
Syria ready for US 'aggression'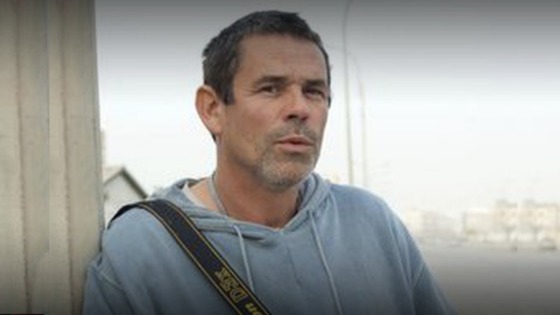 The "ghost of Tony Blair and Weapons of Mass Destruction" will make it virtually impossible to convince the British public of the need to intervene in Syria, according to a photographer who was nearly killed there.
Paul Conroy, 49, was badly injured last year in Homs alongside his Sunday Times colleague, the acclaimed war reporter Marie Colvin, who was killed.
Watch: Paul Conroy: Syria 'not a war, but a massacre'
Mr Conroy, who has been calling for intervention in the war-torn nation for more than a year, said Britain's entry into the 2003 Iraq war under then prime minister Tony Blair on "limited, sporadic and patchy" intelligence, now left the public sceptical.
He said: "The ghost of Blair and WMD has left us hogtied. That makes it virtually impossible to get public opinion onside. But there needs to be a response.
"The slaughter of 100,000 in Syria should have been addressed long ago with no-fly zones and safe havens."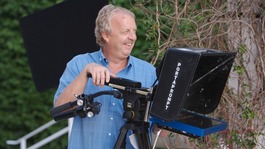 A British cameraman was killed in Cairo while covering clashes between supporters of Mohamed Morsi and Egyptian security forces.
Read the full story
Advertisement
Brit cameraman killed in Egypt
ITN chief executive John Hardie has paid tribute to Sky News cameraman Mick Deane, who was shot and killed in Egypt this morning.
Our condolences go out to Mickey's family, our colleagues at Sky News and those here who knew Mickey from his work for ITN, where he worked in the Hong Kong bureau with Mark Austin and others in the mid-90s.

Mickey's death is a very sad moment for all of us working in television news and makes us remember again the passing of brave journalists such as Tim Hetherington killed in Libya, Marie Colvin killed in Syria, and of course our own Terry Lloyd, Fred Nérac, Hussein Osman and Gaby Rado in Iraq.
– John Hardie, ITN Chief Executive
England said they are "ready" to win back the Women's Ashes as the series begins today.
England's Holly Colvin urged her teammates, "Let's win back what they took" after Australia won the Women's Ashes in 2011:
Here we go! Day 1 of the test! Get behind us! Come on girls!!!!! Buzzzinggggg!!!! #WomensAshes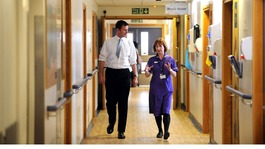 GPs and Labour MPs have warned that NHS reforms due to take effect in the coming weeks will lead to a free-for-all for private providers.
Read the full story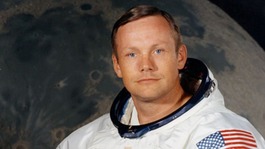 2012 saw the deaths of influential figures including Neil Armstrong, Whitney Houston, Sir Alastair Burnet and Ravi Shankar.
Read the full story
Advertisement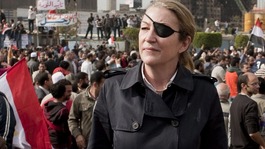 It is no coincidence that the rain relented and the sun shone today, because the life we gathered to celebrate was defiantly optimistic.
Read the full story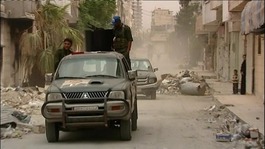 The rebellion is very much alive in the Syrian city of Homs. But the district of Bab Amr is a ghost town. Nothing is normal there.
Read the full story
The Foreign Secretary, William Hague has said:
I am very concerned by reports that Ali Mahmoud Othman, the head of the Media Centre in Homs where Marie Colvin, Paul Conroy and other journalists were based, has been captured by the Syrian regime. There are also reports that some of Othman's colleagues have also been detained. There are reports that Mr Othman has already been tortured and maltreated.
I call on the Syrian authorities to release Mr Othman and other political prisoners immediately. The Syrian regime will be held responsible for Mr Othman's safety and his treatment and I will raise his case in Istanbul at the Friends of Syria meeting tomorrow.

It is believed that up to 10,000 Syrians have been killed by the regime since the start of the crisis, with many more incarcerated, as part of the regime's campaign of terror.
Conroy joins anti-Assad protest
Mr Conroy has been told by medics not to do anything but refuses to let up in his support of the Free Syria movement, and said he was operating on adrenaline.
He said: "Essentially I am using my brief 15 minutes of fame to really push, push, push on behalf of the Syrian people and on behalf of the people who got me out alive and the people I owe my life to essentially.
"My colleague, Marie Colvin, died for this story, died on this story, and it's very difficult to put that aside. I know that every time I go to bed at night there's a little voice in me saying 'What the hell are you doing here?'
"So this is for Marie and for everyone who has died keeping me alive."
Load more results