There are 96 results for "gaddafi"
US Senate votes to declassify CIA interrogation 'brutality' report
ITV News has obtained a statement from former Libyan opposition politician Abdel Hakim Belhadj, who claims he was tortured by the CIA and says British authorities were aware of it.
My wife and I welcome the decision to declassify this report.

She and I were tortured at a CIA black site in Bangkok before being shipped to one of Gaddafi's most notorious prisons.

At the time my wife was several months pregnant. Later we were shocked to learn the UK was also involved in the plot.

We have promised one another not to rest until we find justice - not for vengeance's sake, but for the sake of the new democracy we fought so hard for.
– Abdel Hakim Belhadj
Niger has extradited Muammar Gaddafi's son Saadi, who has just arrived in Tripoli, the Libyan government announced this morning.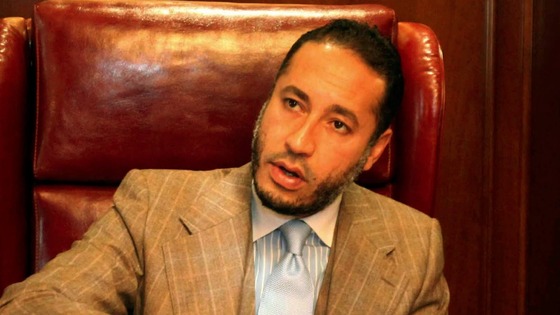 Libya had been seeking the extradition of Saadi Gaddafi, who fled to the neighbouring country after the toppling of his father in 2011.
Advertisement
After the dreadful battles and loss felt in Ukraine over recent weeks, the real challenge for the country begins now.
Read the full story
Ukraine warns Russia against 'act of aggression' in Crimea
A private lake, terrace, acres of land, multiple houses and even a zoo feature in President Yanukovich's private compound.
ITV News Europe Editor James Mates toured the lavish estate:
Libya's deputy industry minister Hassan al-Droui, has been shot dead during a visit to his hometown of Sirte, east of Tripoli, Agence France-Presse is reporting.
The identity of the shooters was not immediately known, but the official's death is the first assassination of a member of the transitional government since the fall of Muammar Gaddafi's regime in October 2011.
"Hassan al-Droui, the deputy minister for industry, was killed by unknown attackers overnight, during a visit to his native city of Sirte," a security official told AFP.
An official at the city's Ibn Sina hospital confirmed the deputy minister's death and added that he had suffered bullet wounds to several parts of his body.
WPC Fletcher 'placed in front of firing squad', claims colleague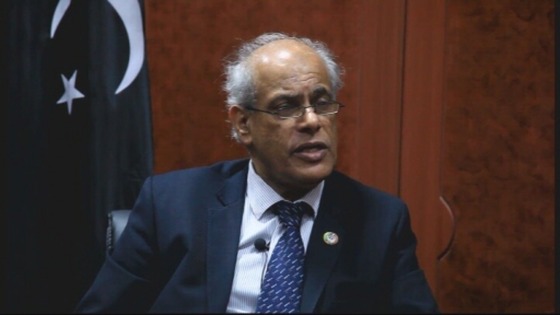 Libyan justice minister Salah al Marghani has said the country is offering Britain full transparency and help in bringing WPC Yvonne Fletcher's killer to justice.
"It is another crime of the Gaddafi regime and there is full cooperation in this case and we have 100 per cent open lines with the UK on these issues," Mr al Marghani said.
Newly released government files have shown Libya twice warned the UK of potential violence on the eve of the shooting of Ms Fletcher outside the Libyan People's Bureau in London in 1984.
The gunman who fired the fatal shot from inside the embassy has never been identified.
Read: WPC Yvonne Fletcher was placed in front of 'firing squad'
Advertisement
WPC Fletcher 'placed in front of firing squad', claims colleague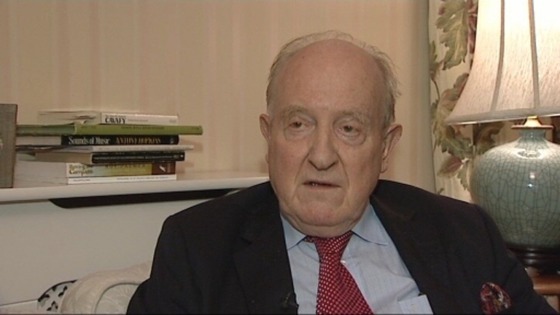 The former British ambassador in Tripoli has told ITV News he took a threat of violence on the eve of the shooting of WPc Yvonne Fletcher "seriously" after it was revealed he bet a Libyan diplomat that nothing would happen.
Oliver Miles was summoned to the Libyan foreign ministry shortly after midnight on April 17 1984 to receive a warning of possible violence if a planned demonstration by opponents of Colonel Gaddafi went ahead that day outside the Libyan People's Bureau in London.
Mr Miles filed a telegram to the Foreign Office (FCO) reporting the warning, one of a number of documents released under the 30-year rule by the National Archives.
Other papers show two officials from the People's Bureau also telephoned the FCO to express concern about the demonstration the next day.
"I did take it seriously and that's why I reported it to London," Mr Miles told ITV News. "I didn't know, of course, that there was going to be a shooting. I thought they were simply trying to have the demonstration stopped."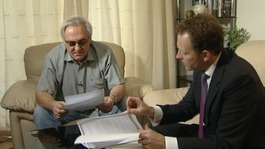 The man who has fought to find WPC Yvonne Fletcher's killer has told ITV News he is demanding answers after new details of Libyan warnings.
Read the full story
WPC Fletcher 'placed in front of firing squad', claims colleague
Libya twice warned the Foreign Office of potential violence on eve of the shooting of WPC Yvonne Fletcher outside the Libyan People's Bureau in London, according to newly-released government files.
Papers from 1984 released by the National Archives in Kew, west London, show Libyan officials in both London and Tripoli warned they would not be answerable for the consequences if a planned demonstration by opponents of Colonel Muammar Gaddafi went ahead.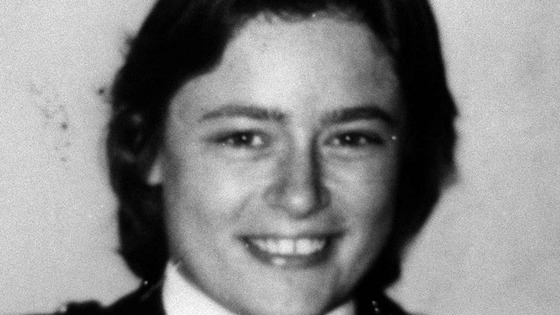 However they seem to have been regarded as little more than typical Libyan bluster - with Britain's ambassador even placing a bet that nothing would come of it - despite repeated intelligence reports that weapons, explosives and "assassins" were being assembled at the People's Bureau.
Twenty five-year-old WPC Fletcher was killed on April 17 1984 when a gunman inside the bureau building in St James's Square opened fire with a submachine gun on the protesters and police outside.
Lockerbie bombing remembered on 25th anniversary
The truth behind the Lockerbie bombing may never be known, according to a former British ambassador to Libya.
Former British ambassador Oliver Miles said he believes nobody could be brought to justice for the incident - but said he suspected former Libyan dictator Muammar Gaddafi was behind the bombing.
Mr Miles told the BBC:
It was such a shocking and enormous atrocity that clearly nobody was going to rest until the truth was found.

I don't think the truth possibly ever will be found so perhaps we will be talking about this for years to come.

I don't think anybody thinks he was the man behind the bombing, I think the question is whether he was one of the operatives who actually did what had to be done if it was a Libyan bombing - he's supposed to be responsible for getting the bomb on to the plane.

But I don't think anyone thinks he was the mastermind, so to speak - if there was a Libyan mastermind, it was Gaddafi.
While Gaddafi was still in power I never felt there was any real prospect of co-operation from the Libyan side. That's changed. We now have a Libyan regime that has no interest in concealing Gaddafi's crimes - rather the contrary.
Load more results