There are 62 results for "grangemouth"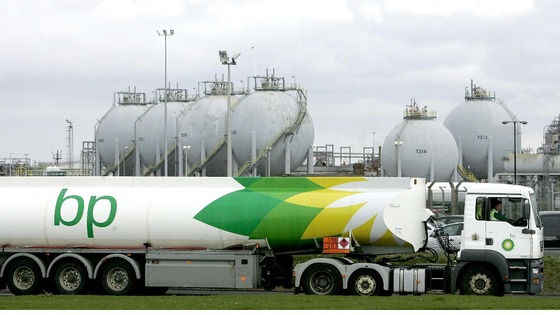 The boss of BP has said there are "big uncertainties" for the future of the company in an independent Scotland.
Bob Dudley told the BBC the "question mark" over which currency Scotland might adopt if there was a 'yes' vote in September's referendum was "a concern".
Mr Dudley said that while the company were continuing to invest at the moment there were concerns "for all businesses".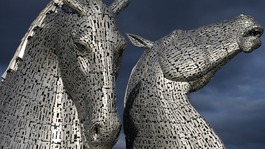 The Kelpies have been unveiled in Scotland at an official topping out ceremony.
Read the full story
Advertisement
Union 'bullying tactics' probed
The Prime Minister has ordered an inquiry into the tactics used by trade unions, following claims of intimidation during the dispute at the Grangemouth oil refinery, in Scotland.
But the move has been dismissed, by union leaders, as an election stunt.
ITV News Political Correspondent Carl Dinnen reports:
Union 'bullying tactics' probed
Shadow health secretary Andy Burnham said he wanted reassurances that that a Government-backed inquiry into the conduct of industrial disputes was not a "political call".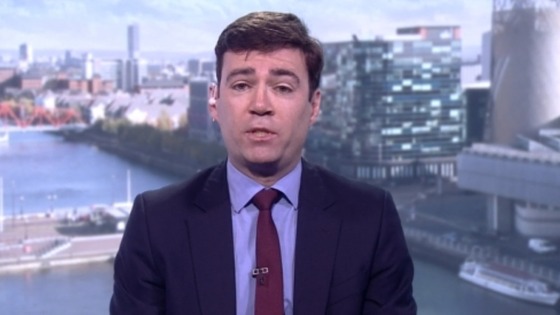 "Of course if there's been intimidation it's unacceptable and that should apply to unions as well as employers," he told BBC One's Sunday Politics show.
"I think I need reassurance that this isn't a political call by Mr Cameron designed to report near the election, so you know we'll see how this develops."
Union 'bullying tactics' probed
TUC general secretary Frances O'Grady has hit out at the Government's commissioning of an independent review into industrial disputes - and union tactics in particular - saying:
This has nothing to do with good industrial relations and is simply part of the Conservative Party's general election campaign.

We already have some of the most restrictive union laws in the democratic world. Too many Conservatives seem to think that cheap anti-union jibes will detract from the cost of living crisis. The polls suggest they are wrong.
Union 'bullying tactics' probed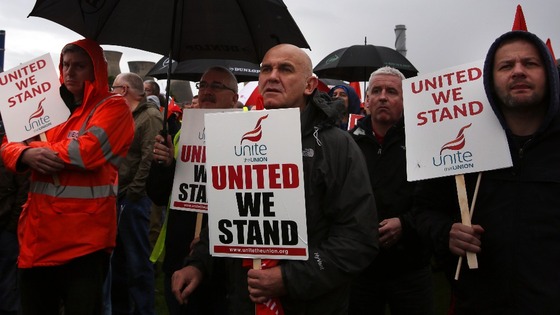 Union officials have dismissed the Government-ordered independent inquiry into industrial disputes as politically motivated and a distraction to the "cost of living crisis".
A Unite spokesman said: "Vince Cable may not have noticed but the Grangemouth dispute has been settled. This review is nothing more than a Tory election stunt which no trade unionist will collaborate with."
GMB general secretary Paul Kenny agreed, saying the announcement "seems like another sop to the Tory backbenches".
He said the "real scandal at Grangemouth" concerned the chairman of the refinery's owners Ineos, Jim Ratcliffe, and how he was "able with impunity to hold the country to ransom".
Advertisement
Union 'bullying tactics' probed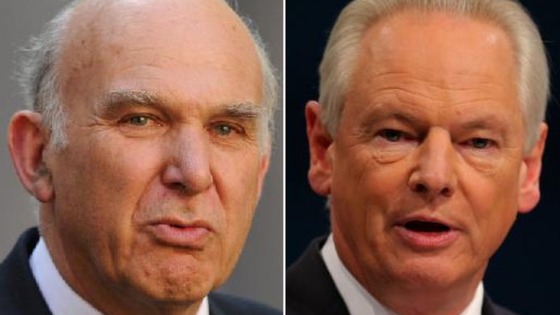 The joint endorsement of the review into industrial disputes by the Conservative's Francis Maude and the Liberal Democrat's Vince Cable has suggested renewed coalition tensions on the main target of the inquiry.
Mr Maude said the review would chiefly examine: "Allegations about trade union industrial intimidation tactics, including attempts to sabotage businesses supply chains and harass employers' families."
Mr Cable, though, stressed the review would examine wrongdoing on both sides of industrial disputes.
He added: "There are rogue unions but there are also rogue employers, some of whom have in the past engaged in illegal tactics like blacklisting."
Union 'bullying tactics' probed
Bruce Carr QC's inquiry will examine whether current laws are sufficient to prevent what Government sources described as "inappropriate or intimidatory actions" by trade unions.
The Government-ordered review will examine several areas of industrial disputes, including:
Underlying causes of industrial relations difficulties in affected industries
Employer practices, including worker "blacklisting"
Whether police are empowered to respond to complaints
Potential impact on the UK's critical national infrastructure
Consequences for investor confidence in key sectors
Mr Carr, a leading industrial relations lawyer, will head a three-strong panel alongside a representative from both the employers and the unions.
Upon formation, it has six months to gather evidence and file a joint report on recommendations to Cabinet Office Minister Francis Maude and Business Secretary Vince Cable.
Union 'bullying tactics' probed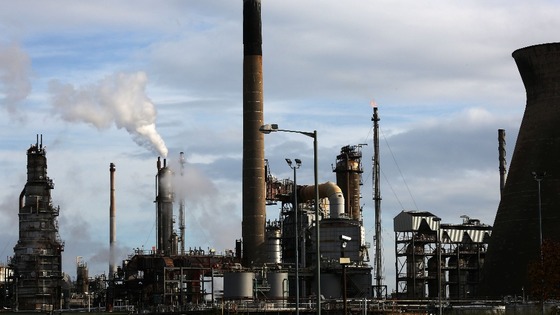 Prime Minister David Cameron has ordered a wide-ranging inquiry into industrial disputes, including alleged intimidation tactics of trade unions.
The review, led by Bruce Carr QC, will examine, in particular, claims that "leverage" tactics have been employed by the unions in disputes.
The Government-ordered inquiry follows the bitter industrial dispute that almost led to the closure of the Grangemouth oil refinery in Scotland.
The Unite union dismissed the move as a "Tory election stunt" and said no worker body would "collaborate" with it.
Grangemouth: Unite rep resigns
Steven Deans believed he was being treated as the "enemy within" after 25 years of working at the plant, according to Unite.
Mr Deans accused the company of leaking emails to the media to "smear his reputation", in his resignation latter to Ineos.
He told the Unite meeting: "The hurt to my family is unforgivable and I will not allow management to take away my dignity and self-respect any further."
The union said it is considering "what steps can be taken on Mr Deans' behalf" without diminishing its commitment to the survival plan workers signed with Ineos last week.
Load more results