There are 599 results for "hollande"
East Ukraine militants will not vacate government buildings
France is prepared to seek "firm and graduated" sanctions in the crisis over Ukraine alongside with fellow European partners, French President Francois Hollande told US counterpart Barack Obama.
The two leaders shared concerns about recent violence in eastern Ukraine, and Hollande stressed the importance of avoiding provocation, his office said.
More: Armed force against separatists could spark 'civil war'
East Ukraine militants will not vacate government buildings
The Downing Street press office has tweeted:
PM, Merkel & Hollande: occupation of govt buildings in Eastern Ukraine is illegal & dangerous, call on all parties to de-escalate situation.
Advertisement
British UN worker killed in Somalia named
President Francois Hollande has condemned an attack on a French and British UN worker in Somalia. The two men, who were working for the United Nations Office on Drugs and Crime, were shot dead at Galkayo Airport in north central Somalia.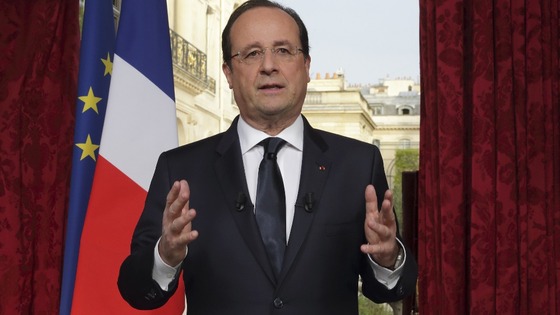 In a statement, Mr Hollande said: "The French President condemns the cowardly murder of a Frenchman and a Briton on a UN mission in Somalia. They were acting for peace on behalf of the international community.
"France pays tribute to the work and courage of UN members all over the world. It stands alongside the Somali authorities in the fight against terrorism.
"François Hollande extends his condolences to our compatriot's family and the British authorities."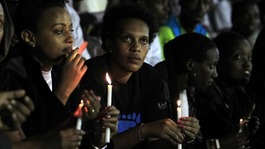 During its 20th anniversary, the UN chief has told a stadium that the world will "never again" let genocide tear Rwanda apart.
Read the full story
The former partner of Francois Hollande has been appointed to the French president's new cabinet as environment and energy secretary.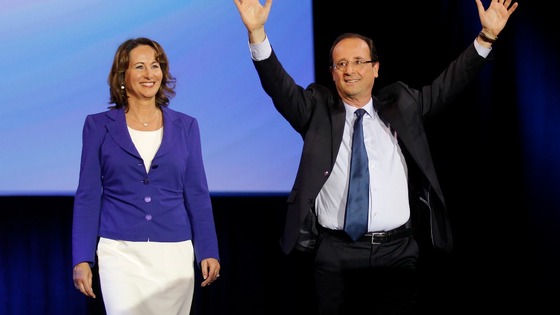 The return of Segolene Royal, who ran for president herself in 2007, comes amid a cabinet reshuffle after heavy losses for the ruling socialists in local elections.
Hollande replaces his PM after heavy local elections losses
President Hollande of France sacked his Prime Minister, after a terrible set of results for their socialist party over the weekend. France's far-right National Front party triumphed at the polls, gaining its greatest election success to date.
The party won a number of new seats in wealthy towns across the south of the country.
More: French socialists pasted in polls as far-right make gains
In a televised speech, a humble Hollande promised voters he had heard their vote against his party, and promised to listen and "start a new state."
Europe Editor James Mates reports.
Advertisement
Hollande replaces his PM after heavy local elections losses
French President Francois Hollande has named Interior Minister Manuel Valls as the new prime minister.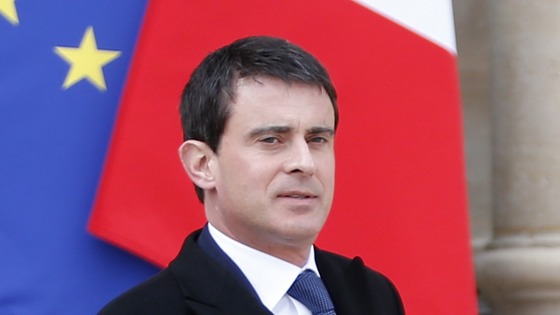 In a prerecorded televised speech Hollande said Valls would lead a "combative government". Hollande also said it was "time to start a new state" after his Socalist party suffered heavy losses in elections.
French President Francois Hollande is to address the nation at 7pm after the country's prime minister Jean-Marc Ayrault has reportedly offered his resignation after the Socialist party's poor result in the local elections.
French Parliament channel reporting PM Jean-Marc Ayrault has offered resignation which Pres Hollande has accepted. #France
Hollande replaces his PM after heavy local elections losses
French president Francois Hollande is preparing a "major reshuffle" of his ministerial team after a poor performance from his Socialist Party in local elections
Mr Hollande is set to make a televised statement this afternoon, with his prime minister Jean-Marc Ayrault among those who may lose out.
Francois Rebsamen, a Socialist senator and long-time ally of Mr Hollande, said: "I don't see how there won't be a major reshuffle."
Hollande replaces his PM after heavy local elections losses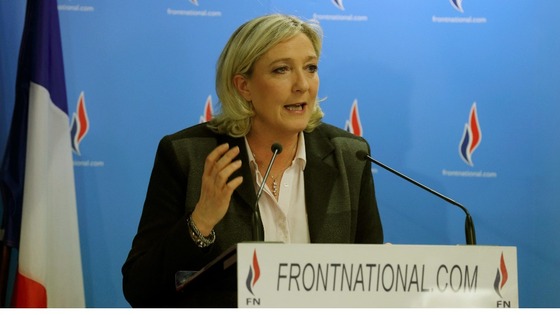 French voters have dealt a severe blow to Francois Hollande's Socialist government in local elections.
The anti-immigration far right, which claims that France's large Muslim population is "Islamicising" the nation, made solid advances, fulfilling National Front promises to begin building a grass-roots base.
Socialist leaders conceded defeat in the final round of the voting seen as a referendum on unpopular President Hollande, who was expected to reshuffle the cabinet in an effort to give his government a boost.
Load more results