There are 437 results for "horsemeat"
Study: 'Two-thirds of lamb kebabs contain other meats'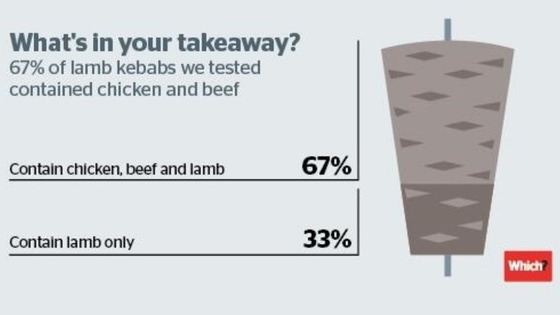 Forty percent of all lamb takeaways are 'contaminated' with other meats, according to a survey by consumer group Which?.
The research - timed to coincide with a similar study from the Food Standards Agency - showed that lamb kebabs were particularly affected, with 67% containing chicken and beef.
The watchdog said that, of 60 takeaway lamb curries and lamb kebabs tested in Birmingham and London, 24 were found to contain other meats, while seven were said to contain no lamb at all.
Which? is calling on the government, local authorities and the FSA to crack down on 'food fraud' in order to restore trust following last year's horsemeat scandal.
Study: 'Two-thirds of lamb kebabs contain other meats'
The food watchdog has announced a crackdown on takeaway restaurants selling lamb dishes to customers, when they are in fact using a different meat, like beef or chicken.
Read: Supermarkets still felling impact of horsemeat scandal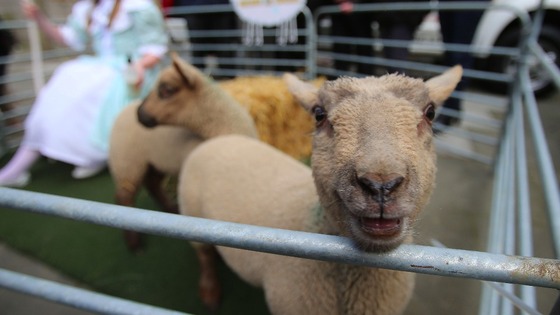 Read: Two charged over mislabelling of goat meat
The Food Standards Agency (FSA) said priority testing would take place across the UK from the beginning of May.
Businesses selling fake lamb dishes could face prosecution if it is found the meat was deliberately mislabelled.
An FSA review of local authority sampling data, from July to December 2013, found that 43 out of 145 samples of lamb takeaway meals contained meat other than lamb.
None of the dishes tested were found to contain horsemeat, the FSA added.
Advertisement
Princess Anne: Gassing badgers is most humane way to cull them
Princess Anne has suggested that Britain should eat more horsemeat to stop surplus animals being abandoned and said she thinks the food tastes "very good."
"An awful lot of the abandonments is because they don't perceive there to be any value in the animals," she told BBC One's Countryfile.
"The meat trade adds value to the animal so there is some point in keeping it healthy if it's got an end point that it can go to."
Asked if she had ever eaten horse meat, she replied: "Oh, certainly."
She described the meat as tasting "very good, actually."
BHS to join supermarket price wars
Billionaire Sir Philip Green will reportedly use BHS to start selling discounted food in a bid to join the supermarket price wars.
Read: Supermarkets still feeling impact of horsemeat scandal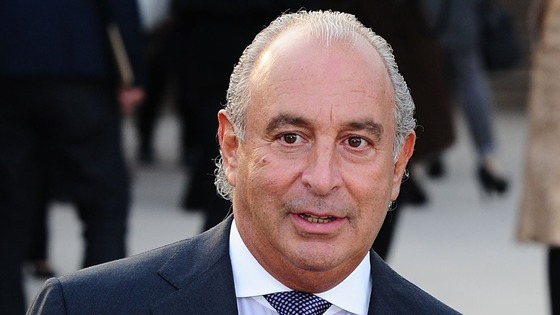 The retail mogul told the Sunday Times the branded goods sold at BHS department stores would be around 10% cheaper than those from Tesco, Asda, Sainsbury's and Morrisons.
Sir Philip, who owns a number of the High Street's big names including Topshop, wants to take on cut price food retailers like Aldi and Lidl.
BHS is to see its first two shops to offer food, in Staines and Warrington, within days, - with plans for about 140 such outlets.
The openings will reportedly see sections of stores set aside for branded products such as bread and cakes, frozen items and soft drinks.
Read: Morrisons vows to take on Aldi and Lidl after losses of £176m
Sainsbury's sales fall for first time in nine years
Supermarket Sainsbury's has warned the market is growing at its slowest pace for nearly a decade as it broke a nine-year run of underlying sales growth.
The group revealed that like-for-like sales excluding fuel slumped 3.1% in the 10 weeks to March 15, marking a sharp reversal of recent fortunes and the first fall after 36 consecutive quarters of rising sales in a row.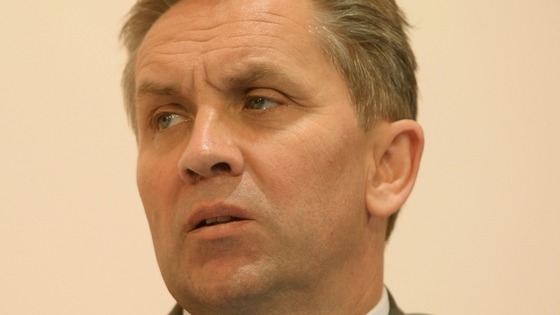 Outgoing boss Justin King said the group came up against tough comparatives from a year earlier when it outperformed many rivals amid the horsemeat scandal and benefited from the timing of Mother's Day and Easter trade.
But he stressed that the market was facing tough conditions in the latest downbeat trading statement from one of the "big four" players as cost-conscious consumers increasingly turn to discounters such as Aldi and Lidl.
He said: "The market is now growing at its slowest rate since 2005, with falling food inflation in particular benefiting customers."
He added: "Although some economic indicators are showing an improvement in the health of the economy, we expect the outlook for customers to continue to be challenging for the coming year."
Supermarkets still feeling impact of horsemeat scandal
Responding to a study by Which? that highlights the "worrying decline" in local authority food checks a year on from the horsemeat scandal, the Local Government Association said the ultimate responsibility for food safety lies with manufacturers, retailers and suppliers.
Random sampling is just one tool available to councils and a reduction in testing does not mean an increased safety risk to the public.

Targeting high-risk businesses and acting on complaints is a far more effective use of their limited resources and also allows councils to free up responsible businesses from unnecessary inspections and red tape.

It is ultimately the responsibility of food manufacturers, retailers and suppliers to ensure the products they produce or sell comply fully with food law, are fit for consumption and won't risk public safety.
– Nick Worth, the Local Government Association's regulation spokesman
Advertisement
Supermarkets still feeling impact of horsemeat scandal
Almost one third are disillusioned with their supermarket after the horse meat scandal at the beginning of last year, a poll for Daybreak has revealed.
Read more: Two held in horse meat probe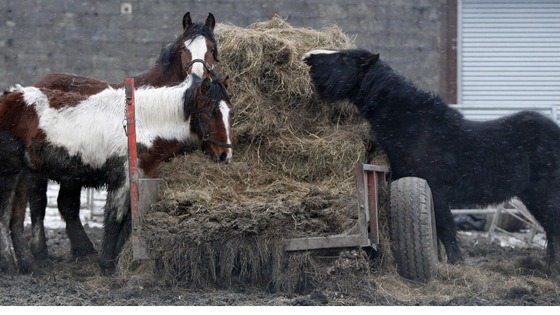 A One Poll survey found almost one third no longer had faith in supermarkets after traces of horse DNA were found in Tesco value burgers in mid-January 2013.
More than a third now spent extra time checking the contents of their food, the poll revealed.
A further 25% had stopped buying value food products altogether.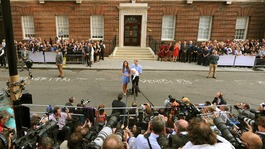 A look back at the ten most-read stories on the ITV News website during 2013.
Read the full story
The owner of a horse sanctuary in Staffordshire has hit back at a suggestion from Princess Anne that eating horsemeat would improve the welfare of the animals.
Billy Wilson likened it to "cannibalism" as he said horses are the "closest animals to mankind".
Yesterday Princess Anne wondered if the UK should be considering creating a market for horsemeat to stop the animals being abandoned in increasing numbers.
Today one butcher claimed the British attitude towards eating horses is unique among our European neighbours.
And as Damon Green reports, as the debate continues, there will be more horses needing to find a home.
Princess Anne has suggested that people in Britain should consider eating horsemeat because it would improve the welfare of the animals.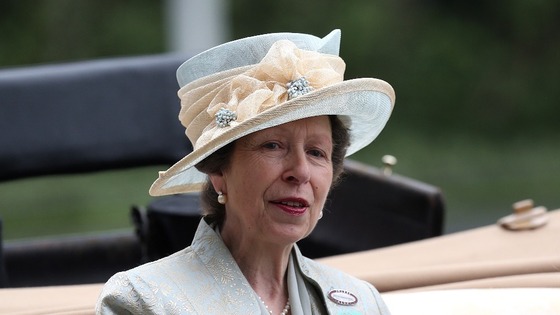 She said that "Our attitudes to the horsemeat trade may have to change," because those in the trade "value their horses and look after them well".
The Princess asked whether we "should we be considering a real market for horsemeat and would that reduce the number of welfare case?"
"I think this needs a debate."
The Princess Royal, who is President of the charity World Horse Welfare, was speaking at its annual meeting when she made the comments, The Telegraph reported.
Load more results