Andre Greipel won the final stage of the 2016 Tour de France as Chris Froome crossed the line arm-in-arm with his Team Sky team-mates
Read the full story ›
The International Tennis Federation (ITF) has said that seven Russian tennis players are eligible to compete in the Rio Games after "rigorous" anti-doping testing.
The ITF welcomes the decision of the IOC to permit clean athletes to compete in Rio 2016 and to let each International Federation determine the eligibility of its respective Russian athletes. The seven Russian tennis players who have been nominated to compete in Rio have been subject to a rigorous anti-doping testing programme outside Russia.

The ITF believes that this is sufficient for the seven Russian tennis players to meet the relevant requirement of today's decision of the IOC Executive Board.

The ITF believes it is right that clean athletes are permitted to compete in Rio 2016 and looks forward to welcoming the Russian tennis players, along with all other nominated athletes, to Rio.
– Statement by International Tennis Federation (ITF)
Advertisement
Jose Mourinho bristled when asked if he would shake Pep Guardiola's hand, insisting they have a "normal" relationship
Read the full story ›
Celtic have completed the signing of Kolo Toure in a move that reunites the defender with his former Liverpool manager Brendan Rodgers.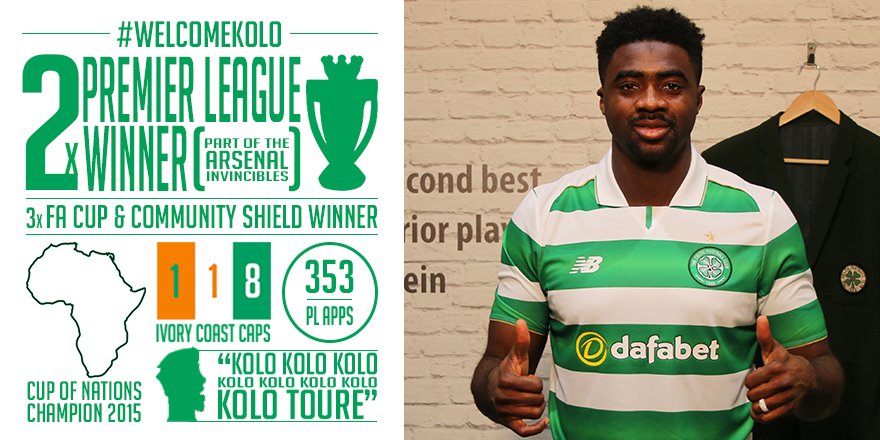 Toure, 35, joins Celtic on a one-year contract, the Scottish champions announced on Sunday.
Rodgers signed Toure for Liverpool in 2013, following the Ivory Coast player's previous spells at Manchester City and Arsenal.
After making him an early recruit in his Parkhead reign, Rodgers predicted Toure would thrive in Scotland and be a big asset to Celtic.
Rodgers said: "I brought Kolo into Liverpool to add that bit of experience and help to the centre-halves there at the time. You saw from his impact there and in particular last season, he was a very important player for Jurgen Klopp towards the end of last season, playing in the Europa League final.
"He was outstanding in the big games for me when I was there. He looks after himself, he's a wonderful professional and he has good experience."
The International Olympic Committee's (IOC) has ruled out a total ban on Russian athletes after revelations of state-sanctioned doping.
Read the full story ›
Manchester United's pre-season trip to China is ending chaotically, with organisation as bad as the weather
Read the full story ›
Advertisement
Man United are set to battle against local rivals Man City for highly-rated Brazilian youngster, Gabriel Jesus, who is priced at £30m
Read the full story ›
Burnley have apologised to Bradford after one of their supporters was ejected from Saturday's pre-season friendly at Valley Parad
Read the full story ›
Sports minister Tracey Crouch has warned the Football Association it could stand to lose government funding if it does not reform
Read the full story ›
Employers should consider introducing flexible working in the coming weeks to allow sports fans to watch the Olympics, experts have said.
Conciliation service Acas issued has issued guidance urging bosses to consider allowing staff to start later or finish early and make up time on different days. They should also be allowed to swap shifts, the advice adds.
Acas chairman Sir Brendan Barber said flexible working agreements could help managers get the best from their teams.
Rio 2016 will be an exciting event for many sports fans but staff should avoid getting disqualified for unreasonable demands or behaviour in the workplace during this period.

Many businesses need to maintain a certain staffing level in order to survive and sprint to that finish line.

Employers should have a set of simple workplace agreements in place before the starting gun goes off for the Olympic Games.

These agreements can help ensure businesses remain productive whilst keeping staff happy too, which are key ingredients for a gold medal winning team line up.
– Sir Brendan Barber, Acas
Load more updates