Papiss Cisse has accepted a charge from the Football Association for spitting at Manchester United's Jonny Evans, Newcastle United said.
The 29-year-old Senegalese striker could face a ban of up to seven games after the incident during Wednesday's game against Manchester United.
Defender Evans, also charged by the FA, has yet to respond.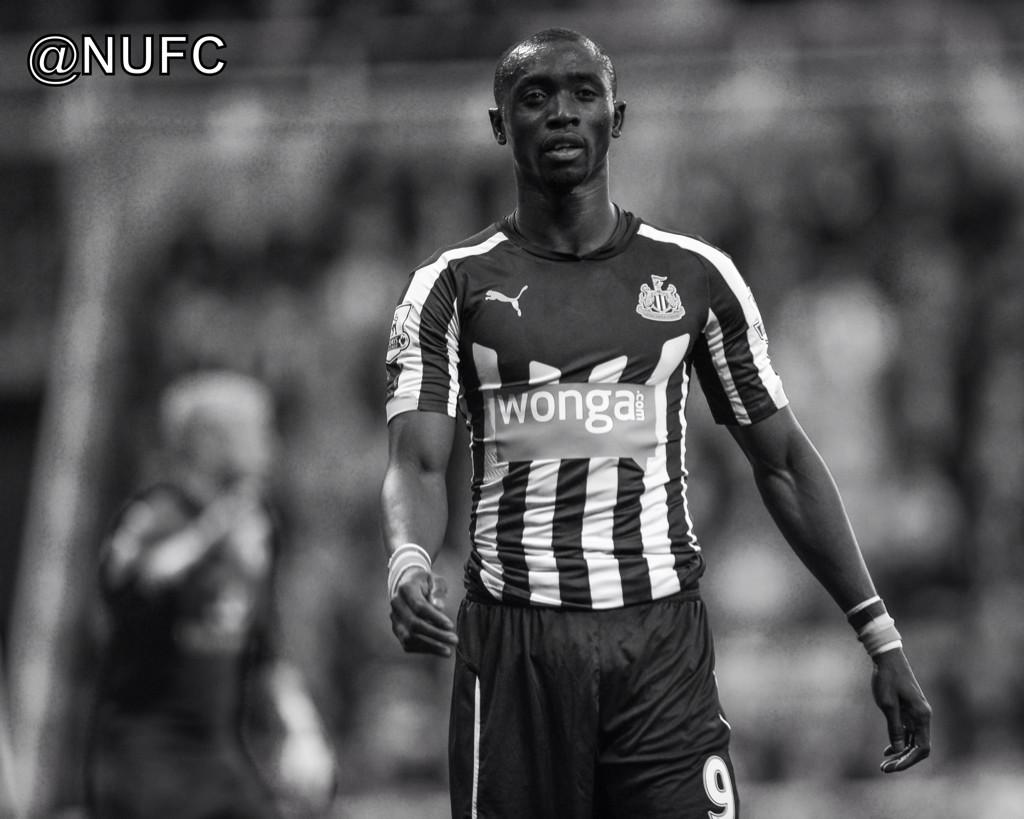 Newcastle United striker Papiss Cisse and Manchester United defender Jonny Evans have both been charged by the Football Association after allegedly spitting at each other during a game.
Both players have until 6pm on Friday to respond to the charge.
Advertisement
The Football League has extended its ban on Leeds United owner Massimo Cellino.
The Italian was initially disqualified from all football related activity until April 10th, but this has been put prolonged until May 3rd.
The decision comes after Cellino failed to produce necessary court documents relating to his time as Cagliari owner in good time.
The Football League, Leeds United and Massimo Cellino have settled the outstanding disciplinary proceedings relating to the club's non-disclosure of the Italian Court's judgment regarding Mr. Cellino, as required under League regulations.

The club and Mr. Cellino have decided in the interests of the club, its players and supporters not to contest this charge. As a result, Mr. Cellino's period of disqualification as a 'relevant person', as defined by the regulations, has now been extended from April 10 until May 3, the day after the conclusion of the 2014/15 league season.

Mr Cellino's right to challenge the decision of the Professional Conduct Committee under Football Association Rule K is unaffected by this settlement.
– Football League statement
Louis van Gaal has defended Jonny Evans over allegations he spat at Papiss Cisse.
The Manchester United boss says his centre-back was unaware that he was spitting at the time.
"He wasn't aware that he was spitting. When he was spitting on the ground maybe that is a natural thing from a human being. It was not his intention."
Tim Sherwood has confirmed that Stiliyan Petrov will return to Aston Villa as a first team coach.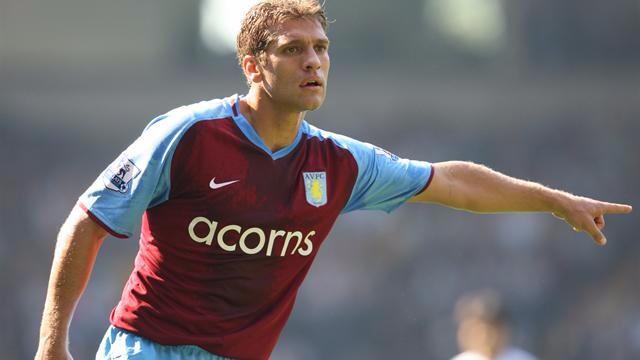 Former midfielder Petrov was on Villa's books as a player when he was diagnosed with leukaemia in March 2012.
The Premier League club supported Petrov throughout his battle with the disease right up until he announced his retirement from football in May 2013.
Petrov joined the Villains in 2006 and made more than 200 first team appearances.
Manager Tim Sherwood told the club's official website:
Stan will always a place at this football club while I'm the manager. It's important for legends to come back to the club.

But I don't want him to be a mascot here. I want him to contribute and he certainly can contribute. Stiliyan can add an awful lot to the football club.

He knows the boys and he's well respected among the group. I think it's important to have as many people who know the fabric of the football club here. He's well and he's raring to go.
– Aston Villa manager Tim Sherwood
Cristiano Ronaldo can move. Or can he? You decide as one of the world's greatest ever players shows off his new dancing shoes in his latest CR7 campaign.
Advertisement
The most eagerly anticipated fight in boxing history has finally been scheduled for May 2nd following years of speculation and failed negotiations.
In an interview alongside G Unit members Tony Yayo and Lloyd Banks, the rapper - who used to form part of Mayweather's 'Money Team' - told Power 105.1's 'The Breakfast Club' about the extraordinary seven figure wager, which could return a tidy profit of £500,000.
"I got champ [Mayweather]. Champ gonna smoke him. It's gonna look like look like [the fight] was pumped up for no reason," he said.
When asked whether he would bet on the fight, 50 Cent replied: "Probably like $1.6m [just over £1m]."
Papiss Cisse has apologised for this part in the spitting incident involving Jonny Evans on Wednesday.
The Newcastle striker said he spat in retaliation to something Evans had done and regrets letting the club down.
I have apologies to make to a lot of people today. Firstly to my teammates and to our supporters, secondly to Jonny Evans, and thirdly to every football fan who saw the incident between myself and Jonny.

I reacted to something I found very unpleasant. Sometimes it is hard not to react, particularly in the heat of the moment. I have always tried hard to be positive a role model, especially for our young fans, and yesterday I let you down.

I hope children out there playing football for their clubs and schools this weekend will know better than to retaliate when they are angry. Perhaps when they see the problem it now causes me and my team they will be able to learn from my mistake, not copy it.
– Papiss Cisse
Manchester City goalkeeper Joe Hart says only manager Manuel Pellegrini's opinion counts, not those of outside detractors.
City got back to winning ways, after consecutive losses against Barcelona and Liverpool, with a 2-0 victory over Leicester on Tuesday.
We've had criticism off people who don't particularly matter to us. What matters is what our manager thinks, and what we think as players. We showed where our heads are at with this result.

We'll keep trying to win every game we've got, same as we have done for the past couple of years, when we've been chasing titles and cups.
– Joe Hart
Roy Keane has been ordered to appear in court following an alleged road rage incident involving a taxi driver in January.
The Republic of Ireland assistant manager is said to have entered into an altercation in Altrincham town centre on the morning of January 30th.
A statement from Greater Manchester Police today confirmed:
A summons was posted on March 2, 2015, for Roy Keane, 43, to his home address in Hale, to appear before Trafford magistrates court on March 31, 2015, for a Section 4A Public Order offence.

This is in relation to an incident on Friday, January 30, when police were called to Ashley Road, Altrincham to a report that a man had behaved aggressively towards another man.
– Greater Manchester Police statement
Load more updates